(Robert Greene's Kate Plays Christine is currently available to watch for FREE on Fandor, where subscribers can also see Greene's Bisbee '17)
A charismatic figure on the New York indie film scene throughout the aughts and early teens, Robert Greene has become much more widely known in recent years as his performance-focused documentaries—especially Bisbee '17 and Procession—entertained serious Academy Award consideration. His post as filmmaker-in-chief at the Murray Center for Documentary Journalism at the University of Missouri has given him a platform to inspire, and be inspired by, a new generation of nonfiction filmmakers, another facet in a career that includes his work as a film editor, collaborating with writer-directors such as Alex Ross Perry (Listen Up Philip), and a crew of associates at the prizewinning New York production house Fourth Row Films.
Greene's 2016 film Kate Plays Christine is driven by actress Kate Lyn Sheil's knockout performance as… herself, preparing for the role of Florida newscaster Christine Chubbuck, who infamously committed suicide on live television in 1974. The film's meta nature is key to his process, as he explains below, and flourishes into a historical meditation for Bisbee '17, in which Greene persuaded the citizens of an Arizona town to perform in a centennial reenactment of the Bisbee Deportation, a dire episode of anti-immigrant violence. 
In this conversation, Greene talks about the formative events (and films) that sparked his imagination and shaped his approach to filmmaking, his first encounter with a pivotal collaborator—cinematographer Sean Price Williams—and the abundant pleasures of the NYC film repertory circuit in the early 2000s (including a shout-out to Safdie Brothers screenwriter, editor and actor Ronnie Bronstein, whose Frownland—newly re-released by the Criterion Collection this week—is the ultimate artifact of that era).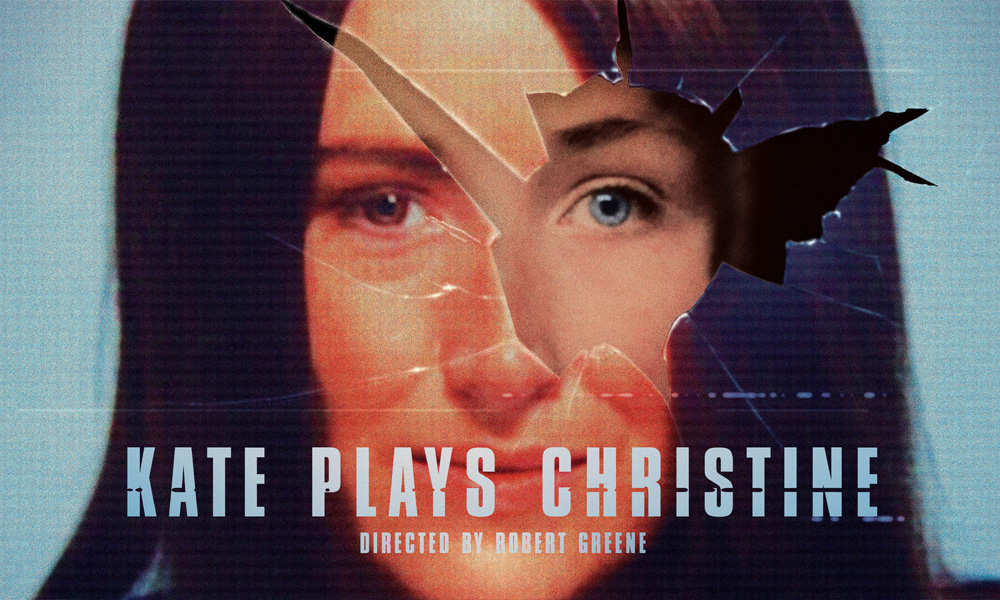 Keyframe: Let's start with your origin myth. At what point in your life did you wake up and decide you wanted to make documentaries? 
Robert Greene: I went to school for journalism originally, and I had vague notions of writing and creative work. Then I met Joe Gomez, who was an expert on Peter Watkins. He was my professor at North Carolina State and changed my life, just got me thinking about movies in a different way. I loved editing so much, loved the process of cutting, and was like, 'Oh, this is the first thing I really feel great about doing.' I wrote a couple early screenplays and then my lifelong disdain for screenwriting in general manifested in hating so much of what I had written: 'Well, if I want to make stuff, I've got to do something else.' I turned to nonfiction for that reason as much as anything.
Keyframe: How did you land in New York?
Greene: I went to City College in New York to get my master's degree. I moved to New York in 2000, and almost immediately got a job at Kim's Video.
Keyframe: So you were part of the infamous crew at Kim's? [The fabled East Village video store was ground zero of the New York indie film world of the 2000s, its employees including Alex Ross Perry and Sean Price Williams, Todd "Joker" Phillips, Nick Zedd, rockers Andrew W.K. and Albert Hammond Jr., and actress Kate Lyn Sheil].
Greene: I met Sean Price Williams, who hired me more or less. The way I remember it is that I told him, 'Look, let's make this quick, because I got to get to a movie.' He was like, 'Yep, that's exactly the right attitude. You're hired.' He brought me over to the manager, a woman named Maria, and she said okay, fine, whatever, just leave me alone. I worked there before Alex [Ross Perry] did. Sean and I worked there for a few years together. Sean was shooting my graduate thesis film when he was reading the screenplay for Frownland. [Fellow Kim's coworker] Ronnie Bronstein, of all people, decided to make this insane film that we were all totally inspired by.
Keyframe: That's the only movie I've ever watched that I was asked to stop, because it was so disturbing to other people in the house.
Greene: Ronnie would be very proud of that. I was in the room at Anthology Film Archives when he was screening a rough cut. Recently, Ronnie told me I was the only person who liked the movie at the time who didn't work on it. Sometime after that, I started working with Doug [Tirola] and Susan [Bedusa] at Fourth Row Films because they had hired Sean first. I said, 'Sean, tell him I'm an editor.' And he's like, 'Well, they need a real editor, not you.' I said, 'No, I can really edit.' Eventually, I started working with Doug, I quit Kim's, and we were off to the races.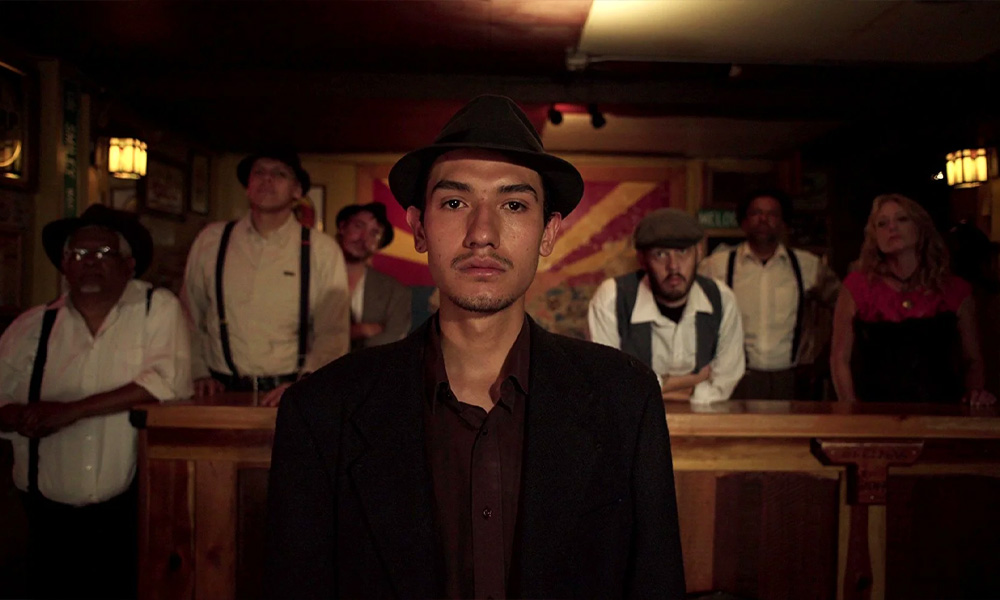 Keyframe: I'm assuming you indulged yourself in every possible movie you could watch. What were your "north stars," the films that rerouted your thinking?
Greene: It wasn't just working at Kim's. It was that time. New York in 2000 – 2002 was the golden era. Watching Come and See at the Walter Reede Theater was beyond transformative, or seeing a print of The Mother and the Whore for the first time. There was an entire Béla Tarr retrospective. Nicholas Ray. [Frederick] Wiseman. So much was happening. One of the first movies I went to see in New York was the remastered version of Gimme Shelter at the Film Forum, which I had seen before, but never in the theater.
Keyframe: I was there.
Greene: I was like, 'I've never heard anything that sounded this good before.' I was really broke. I went in the bathroom and came back to watch it one more time, because I couldn't get enough of it. There'd be days where it'd be like, 'Oh, I'll go see Bergman's Shame.' That's one of the greatest films I've ever seen. Then I would go see a Rossellini film in the afternoon and be like, 'That's one of the greatest films I've ever seen.' It was nonstop. Then it was like, 'I've got to stop watching and start making.' The urge to create was overwhelming. It was thanks to seeing Sátántangó at MoMA, or Tokyo Olympiad—I couldn't believe being able to see a print of that.
I recently completed my Sight & Sound list for the greatest films of all time. So many of them were films I saw in that period. There's another list I'm [contributing to] for Indiewire about "Best Films of the '90s." It's a film called Frost from Fred Kellerman, who was a cinematographer for Béla Tarr. It played at MoMA, like, one time. It's four-and-a-half hours. Unbelievable, miserabilist look at walking from East Germany to West Germany and all the traumas of the era. It's mostly silent and totally insane. One of the greatest I've ever seen. You literally can't find it. It sits in my soul every single day.
Keyframe: Now they're showing your films at MoMA. I wanted to ask about the evolution of that work, especially in how it's so invested in ideas around performance and identity, and a fearless embrace of the "meta." What led you there?
Greene: It starts with having a fucked-up childhood, growing up feeling completely disassociated from my own life, and the ability to look at things and see a layer of remove at all times. It's like a trauma response to being in a shitty childhood and able to project an additional identity of yourself. When I was a kid, I wanted to be an actor, but it was more because I imagined that that would somehow get me out of where I was. Right? It didn't have anything to do with wanting to act. But when I started watching movies, like whether it was Godard or a Cassavetes movie, I was most excited when there was this friction between what was clearly real and what was staged—like the John Cage quote about the best kind of art is when you leave the room yourself.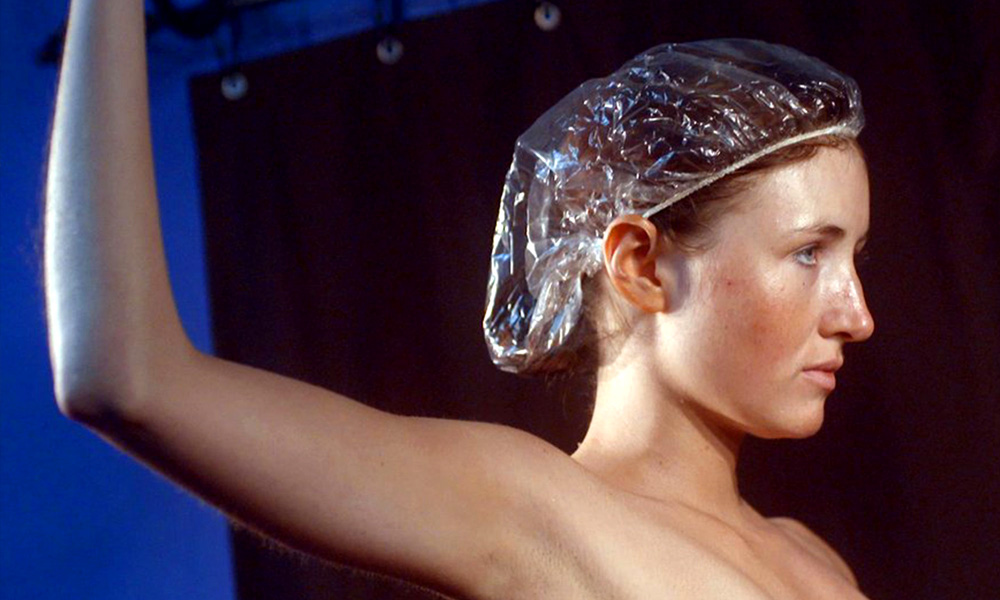 Greene: I filmed Kati with an I, and it was Eric Kohn's review that said something like [Greene's teen cousin Kati] gave one of the best performances of the year. It was like Eric was a therapist art critic, telling me what my issues were. She's disassociating in a sense, because she's a teenager and projecting this identity of what it means to be an adult. The audience and the camera can see what she can't, and that was fascinating. That's why I love Gimme Shelter, Grey Gardens, Chantal Akerman, Cassavetes or Wiseman films. It's this friction between what is being performed and blasted, this idea of a fantasy and what is actually reality, and how those are talking to each other. I'm just hooked.
I was so energized by that reveal of my own thinking that I had to make my pro wrestling movie, Fake It So Real. I've been obsessed with wrestling since I was a kid and I'm still obsessed, it's a great art form. There's a thing called kayfabe, basically an agreement among everybody—the wrestlers, the audience, and the promoters—to say that what is fake is actually real. You agree to that belief in something fake, but the belief becomes this other layer of truth and reality. All that stuff conspired together. People were obsessed with this idea that documentaries were supposed to be journalism, instead of talking about the fact that performing within reality creates meaning. Symbiopsychotaxiplasm, or Chronicle of a Summer, they're about this idea that we perform versions of ourselves and reality. The way people talked about documentaries was inadequate, so I thought my films could get people to think and talk in the way that I am excited by watching.
Keyframe: How does teaching change anything for you creatively?
Greene: I owe so much to my students on the level of mental energy, creative energy, emotional energy. I have grown as a man and human being because my students have called me out for bullshit. They've changed the way I think about myself, my place in the world, my language. They've changed the way I process reality. I don't have to do other work that I don't want to do. I only got paid to do the last two films, everything else has been scraping together work. This allows me to be more ambitious because I can take care of my family with a day job, even though Missouri is the second worst place to be a professor in the country for salary. But it's also pretty cheap to live here.