Having a hard time keeping your cool this summer? The world is on fire, the air conditioner is sputtering, and the misery index is off the charts. Take heart, Fandor is here to show you how much worse it could be. The "Cruel Summer" collection of 28 movies veers from maximum freakout (with bad-trip weirdness like The Oregonian and Razzenest, a Fandor exclusive) to homicidal genre mayhem (like the spaghetti Western If You Meet Sartana Pray for Your Death and the Wuxia head-chopper Master of the Flying Guillotine) and beyond. Ready for some summer bummer vibes? Here are six winners, from comedy to horror to total WTF rarities.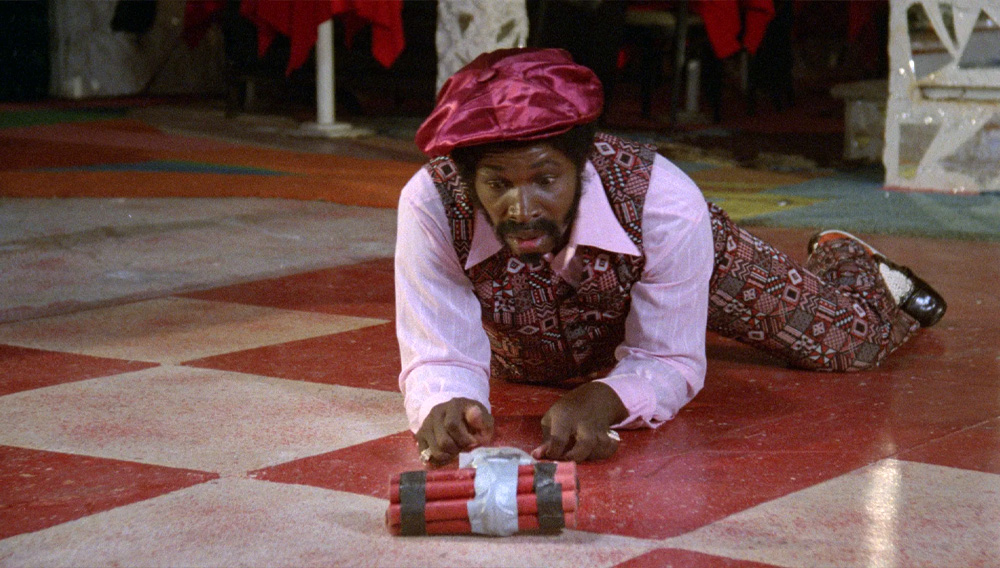 Petey Wheatstraw (1977): Legendary entertainer Rudy Ray Moore was a Blaxploitation superhero: singer, comedian, raconteur and movie star whose ribald legacy, unstoppable hustle and bold self-possession were commemorated by Eddie Murphy in the boisterous biopic Dolemite is My Name. Moore's film career was built on that notorious persona, a streetwise mack and club owner who campaigns against urban evils (that, at least, don't involve him). In this, his fourth feature, Moore plays the title character, a Kung Fu-fighting funnyman who strikes a deal to become the Devil's son-in-law in exchange for restoring his life after a fatal shooting. Things soon go south as Petey tricks Satan and snatches his "pimp cane." Mayhem ensues.
The Blood on Satan's Claw (1971): Late '60s/early '70s England was ground zero for so-called "folk horror" as we now celebrate it, thanks to an unholy trinity of films—including Witchfinder General (1968) and The Wicker Man (1973)—that evoked pagan stirrings amid the haunted island's broad expanses of Elysian green. Set in the 18th century, in the bucolic chalk downlands of the Chilterns, the film traces the destructive impact of a children's devil cult on quaint village life, complete with blood orgies and eyeballs falling out of rotting skulls. Along with Witchfinder, it's the best-known movie out of sub-Hammer exploitation house Tigon Productions, which also gave the world such immortal entertainments as The Creeping Flesh, The Blood Vampire and The Love Factor.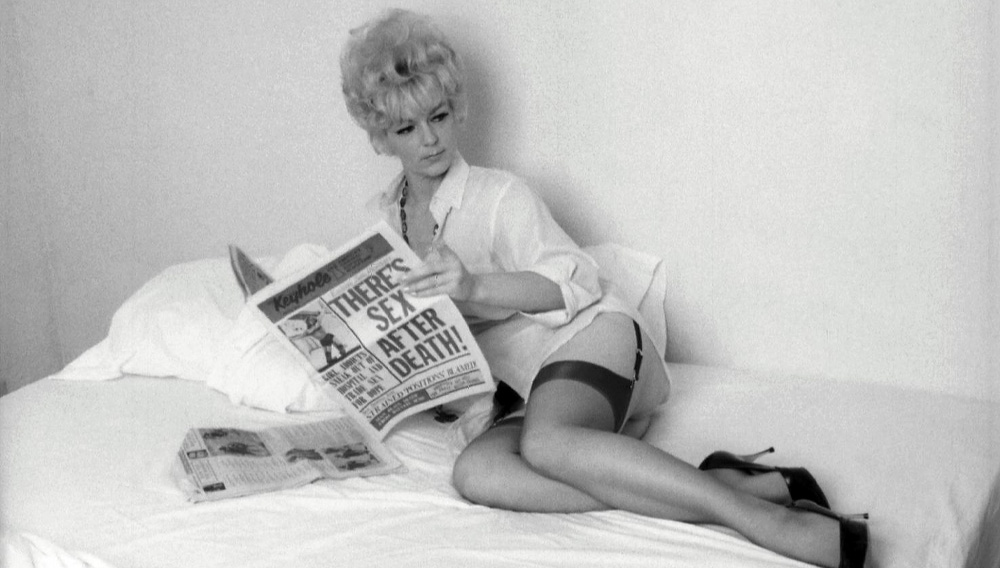 She Mob (1968): Dallas hotspot the Carousel Club became notorious as the boozy nudie bar owned by Jack Ruby, who shot and killed Lee Harvey Oswald two days after the JFK assassination in November 1963. Yet, the venue is doubly infamous. Its ranks of professional exhibitionists were the casting pool for this wild and fevered escapade of bad taste and badder girls, stuffed with torpedo bras, bubble baths, S&M aggression, and outrageous crimes against nature. Restored to its full low-budget, black-and-white splendor by the American Genre Film Archive, it is justly celebrated as a cherished slice of sleazecake.
The Astrologer (1975): Something as unabashedly weird as this premillennialist religio-thriller might seem to have sprung, fully formed, from out of nowhere. In fact, it's the feature debut of writer-director James Glickenhaus, who later won grindhouse infamy as the producer of gory brain-melts Maniac, Frankenhooker and two Basket Case sequels. The bonkers plot weds international intrigue to the florid saga of a jungle cult led by the potential Antichrist, and a young woman whose "zodiacal" data indicates she may be the new Virgin Mary. She's also the sexually frustrated wife of the title character, an excessively talkative stargazer who leads a team for the underground agency INTERZOD to their doom—much as what happened on a Congressional visit to Jonestown three years later. (In order to cash in on tragedy, the film was re-released under the title Suicide Cult, which also distinguished it from a different bat-shit Astrologer film released in 1976). None of it makes a lick of sense, but Glickenhaus' flair for meandering dialogue inspires its own kind of awe–an unintentional comedy.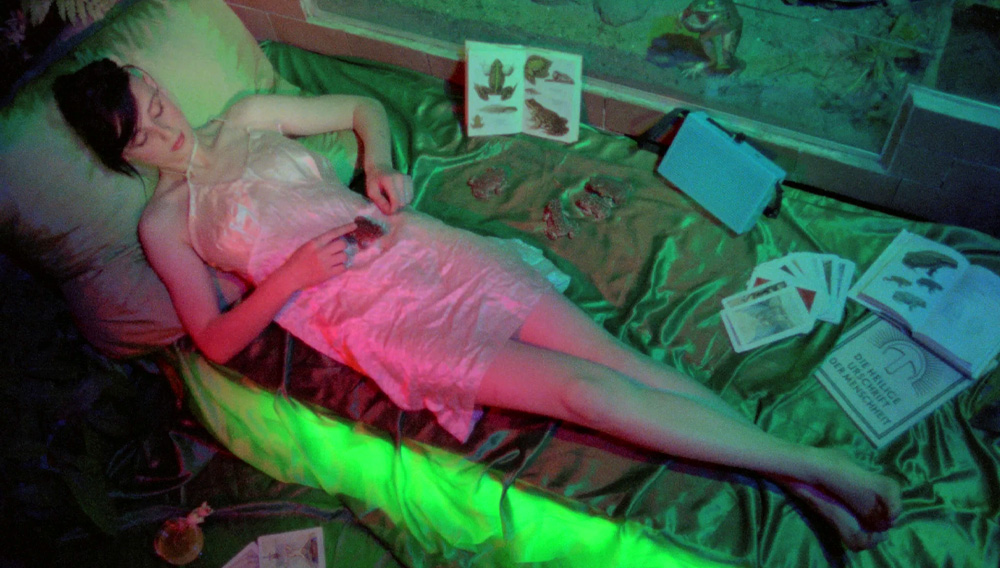 Decoder (1984): Imagine hanging out in an underground nightclub in a divided Berlin, post-Bowie but pre-Perestroika, wired on drugs of unknown origin, and jacked into the peculiar frequencies of industrial/noise avatars Einstürzende Neubauten, submerged in a nocturnal dystopia aglow in purple neon and paranoia. That's Decoder, a long-lost cyberpunk drama whose all-star cast of subcultural icons includes Neubaten's FM Einheit, the real-life Christiane F., Throbbing Gristle co-founder Genesis P-Orridge and Beat author William S. Burroughs, whose work informs the film. Bill Rice, the gaunt face of New York "No Wave" cinema (Beth and Scott B.'s Vortex, Amos Poe's Subway Riders—also in this collection!) is the heavy, an agent on the trail of Einheit's subversive composer, whose corrosive sounds are inspiring fast-food diners to revolt against the system.
Cockfighter (1974): The late, great Warren Oates gave one of his essential turns as Frank Mansfield, the taciturn antihero of the title, who makes his trade wrangling combative roosters for beak-and-claw battles to the death, staged in the backwoods of the deep South. The lean form and brusque humor of the original 1962 novel, written by Florida pulp maestro Charles Willeford ("Miami Blues," "Pickup," "New Hope for the Dead"), is well-suited for the minimalist tendencies of director Monte Hellman (who memorably cast Oates in Two-Lane Blacktop and The Shooting), even as it became one of producer Roger Corman's extremely rare box-office flops.