EDITORIAL HUB FOR CINEPHILES
Watch Dramedy Movies Online Free
Watch Dramedy Movies on Fandor.com!
Planning to catch up on some light-hearted comedy movies that'll cheer you up right away? Or just want to add a little prestige to your movie-watching experience by streaming some of the best comedy + drama movies of all time? Either way, you're in the right place, with a platform that provides you with an epic collection of dramedy movies—that will make you laugh or cry, or both…!
From intense comedy movies to emotional yet funny movies, and light-hearted comedy to simple drama movies with a touch of humor and everything in between is available for free streaming across Fandor.com.
You can watch hundreds of dramedy movies on Fandor in that genre. The movies are light and some might even be very uplifting. They are just the right amount of funny, neither too dramatic nor too serious. Perfect for a nice and simple night to relax!"
The movies belong to different sub-genres of drama and comedy, such as mystery, romance, supernatural, humor, and everything that inspires and makes your soul feel lighter.
You can check out the best dramedy film to watch on Fandor.com as there is a great collection for every mood. Please note that all the films you will find on our platform are highly rated by viewers and critics.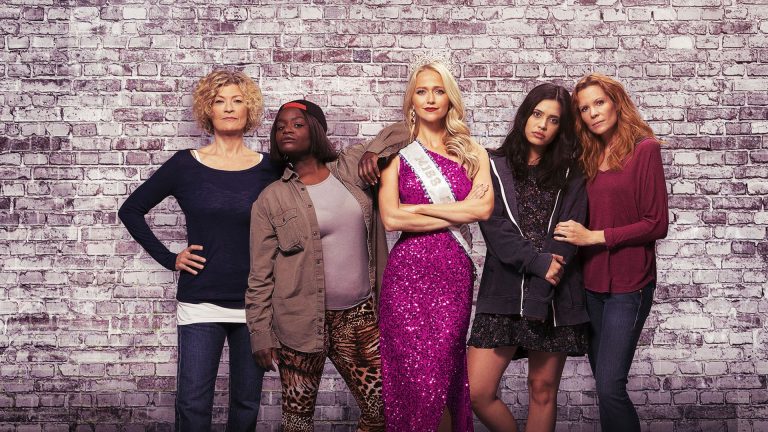 Former pageant queen Rose Raynes (Johanna Braddy) makes a getaway with four unlikely friends when trouble shows up at their women's shelter. They embark on a wild all-night adventure through L.A.'s darkest streets and wildest drag club.
Fandor is streaming on Amazon Prime
Love to discover new films? Browse our exceptional library of hand-picked cinema on the Fandor Amazon Prime Channel.