EDITORIAL HUB FOR CINEPHILES
Watch the Best Blaxploitation Films on Fandor.com
Blaxploitation—the word derived from "black" and "exploitation" is a film genre that first evolved in the 1970s and often featured African- American actors in starring roles. These films were created in response to white-dominated Hollywood culture as a form of cultural protest against racism and violence.
The interesting thing about the blaxploitation movies is their use of funk music. It is an essential part of the movie's soundtrack, which makes the overall theme and storyline more interesting and intriguing. These films were also characterized by the fact they were mainly independently made films, with an extremely reduced budget, but they managed to gain recognition not only in the United States but also a wide range of acceptance among international audiences.
If you love watching blaxploitation films, you must know that their characters are smart, brave, bold, courageous, and strong. These movies are generally campy and full of violence, crime, and drama. In fact, many film critics have criticized the genre for its extreme glorification of a life full of violence, crime, and cruelty. However, that is not to say that you can't find other genres like musicals or romance, as blaxploitation is simply an umbrella term to define movies made during this popular movement.
There are millions of people who search for blaxploitation movies on various streaming platforms. If you are one of those, Fandor.com is an excellent platform for you that brings high-quality and interesting blaxploitation films. Explore the list of movies and figure out the right movie to watch this weekend with your friends.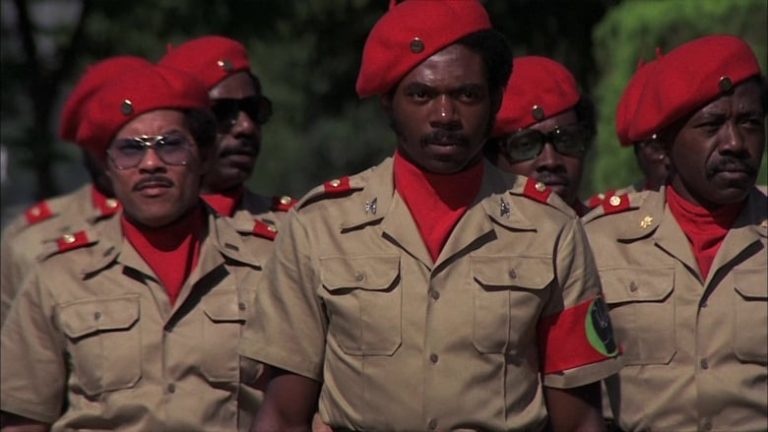 by Jake Rubenstein   Deriving from the United States in the early 1970s, blaxploitation cinema remains a beloved cultural landmark for genre filmmaking to this very …
Fandor is streaming on Amazon Prime
Love to discover new films? Browse our exceptional library of hand-picked cinema on the Fandor Amazon Prime Channel.