In the last days of 2013 those who left this world were waiting for their train to the "other side" on platform seven. There were too many standing on the platform to remember each individual, but we definitely remember seeing Roger Ebert, Esther Williams, Jim Kelly, Jesus Franco, Giuliano Gemma and Eleanor Parker. Lou Reed had lost his way. James Gandolfini, sitting on a bench, was gently smiling.
Art by Naiel Ibarrola; written by Ehsan Khoshbakht.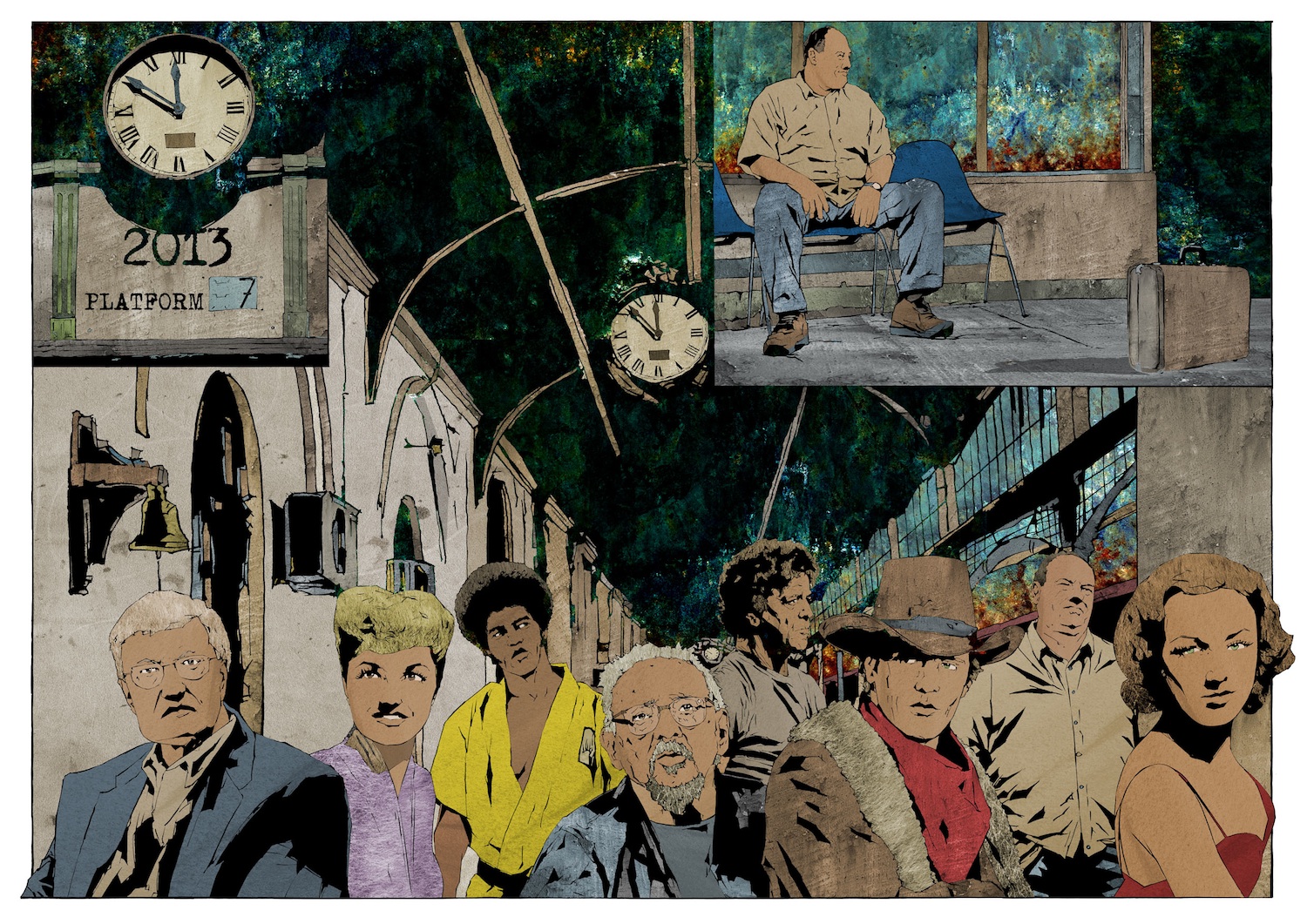 The Train arrived at noon. There were no shadows in the station.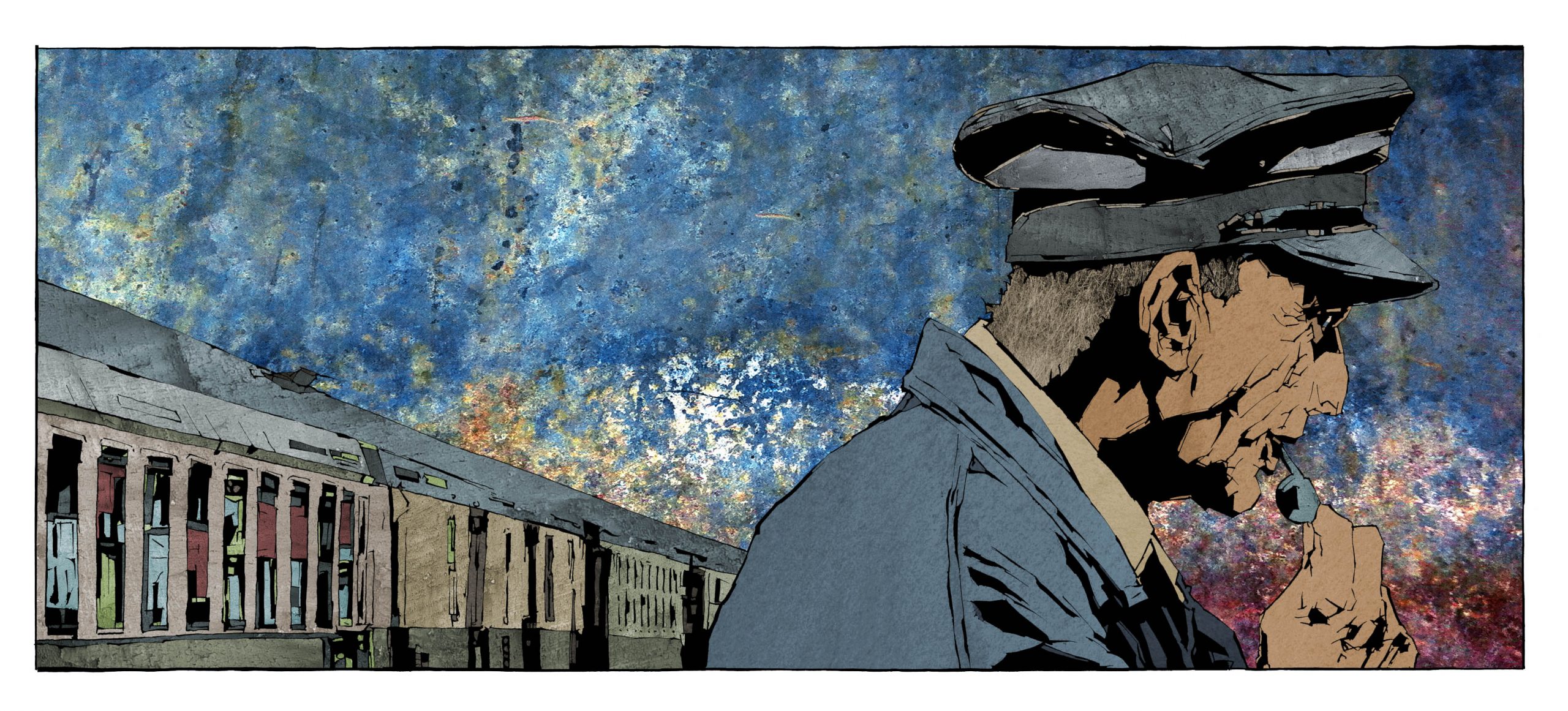 We noticed that Les Blank was busy making a documentary about this annual departure. He was especially fascinated by Ray Harryhausen.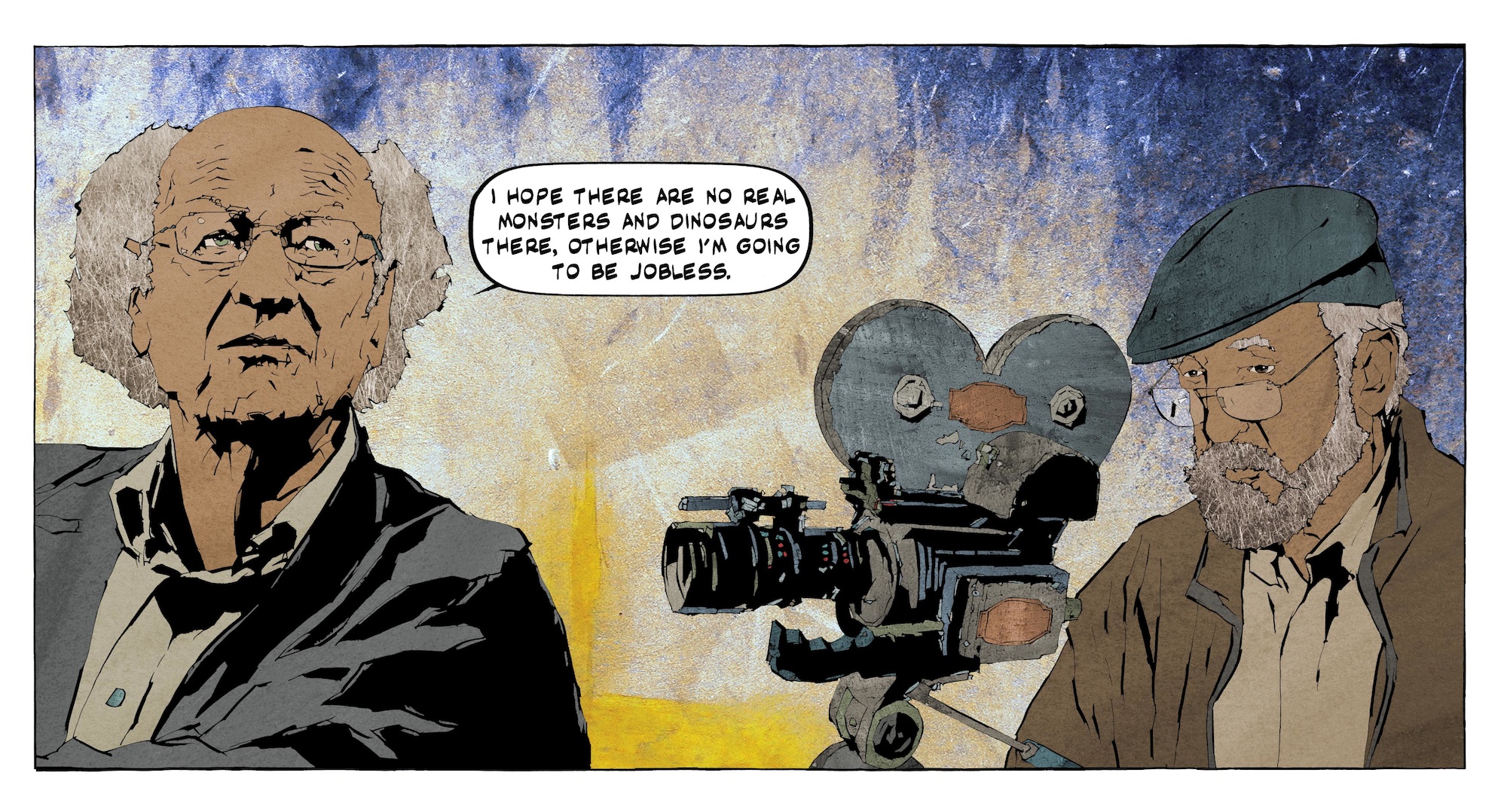 From France we met Édouard Molinaro and Patrice Chéreau. Patrice was quiet all the time.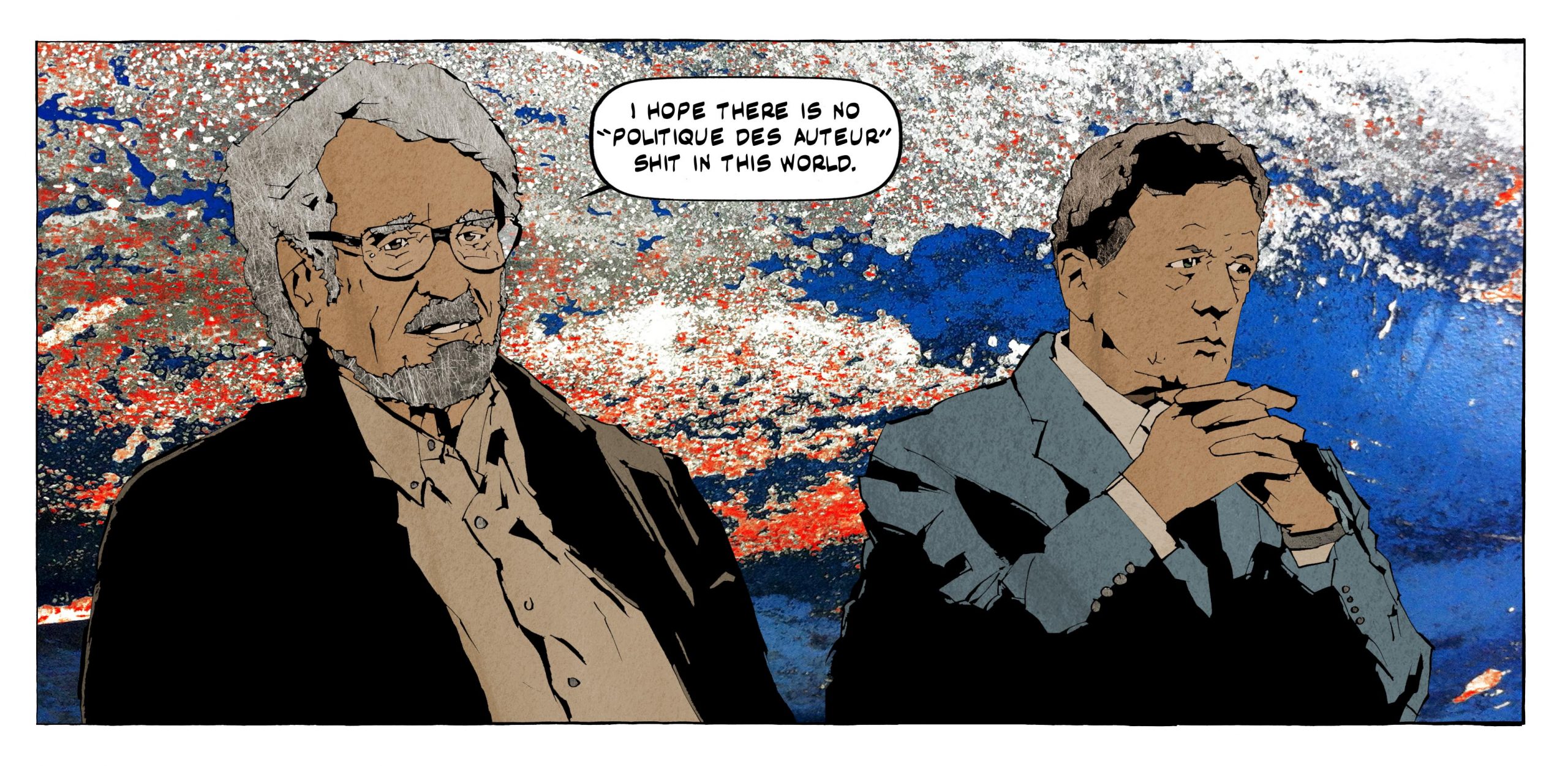 We were slightly embarrassed to encounter many directors whose name we hadn't heard before, including the oldest filmmaker in the world, Miguel Morayta who started talking to us in Spanish.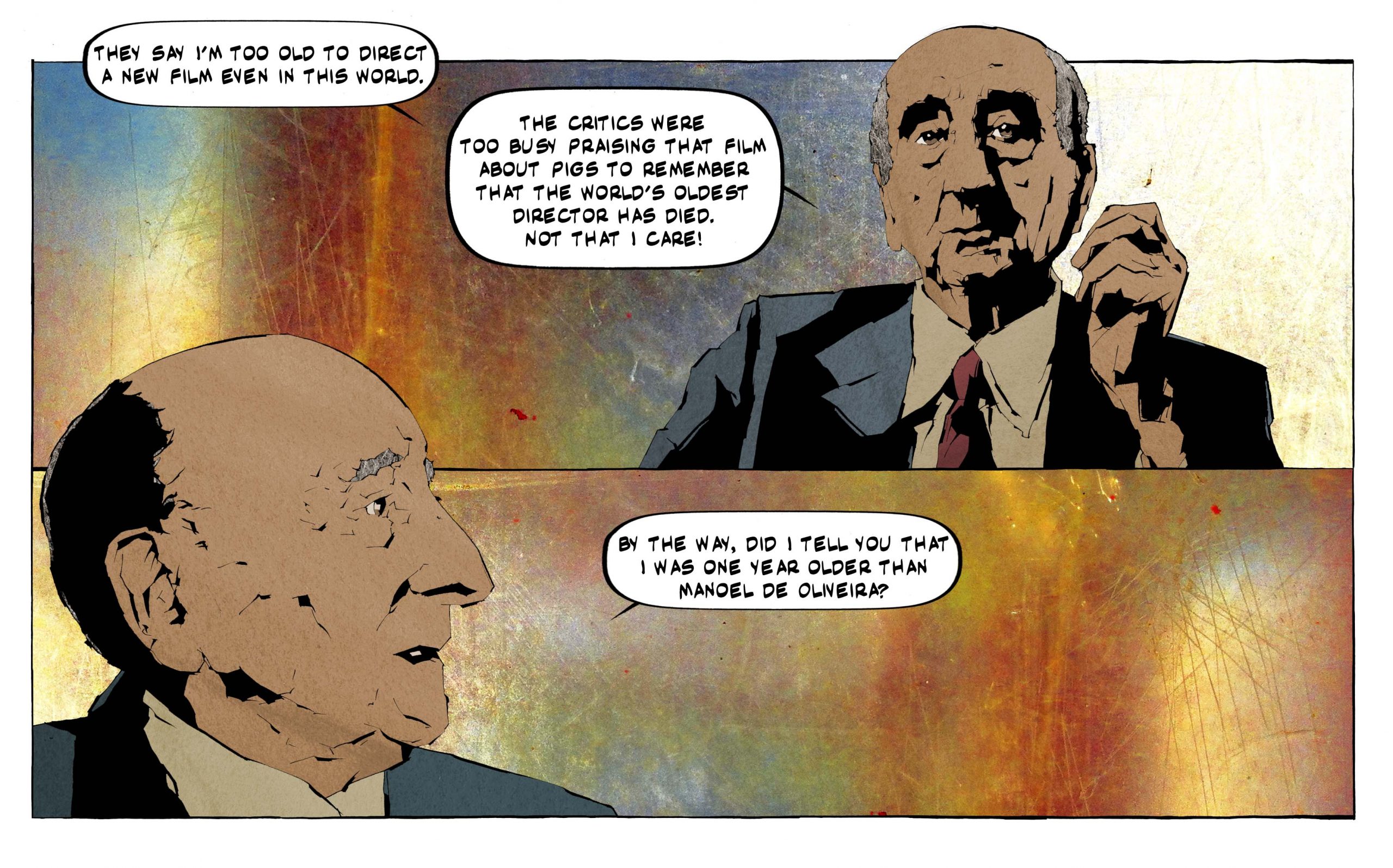 The slow train kept rolling on the track. We killed time (without knowing it was already killed) by visiting some of the passengers in other coaches.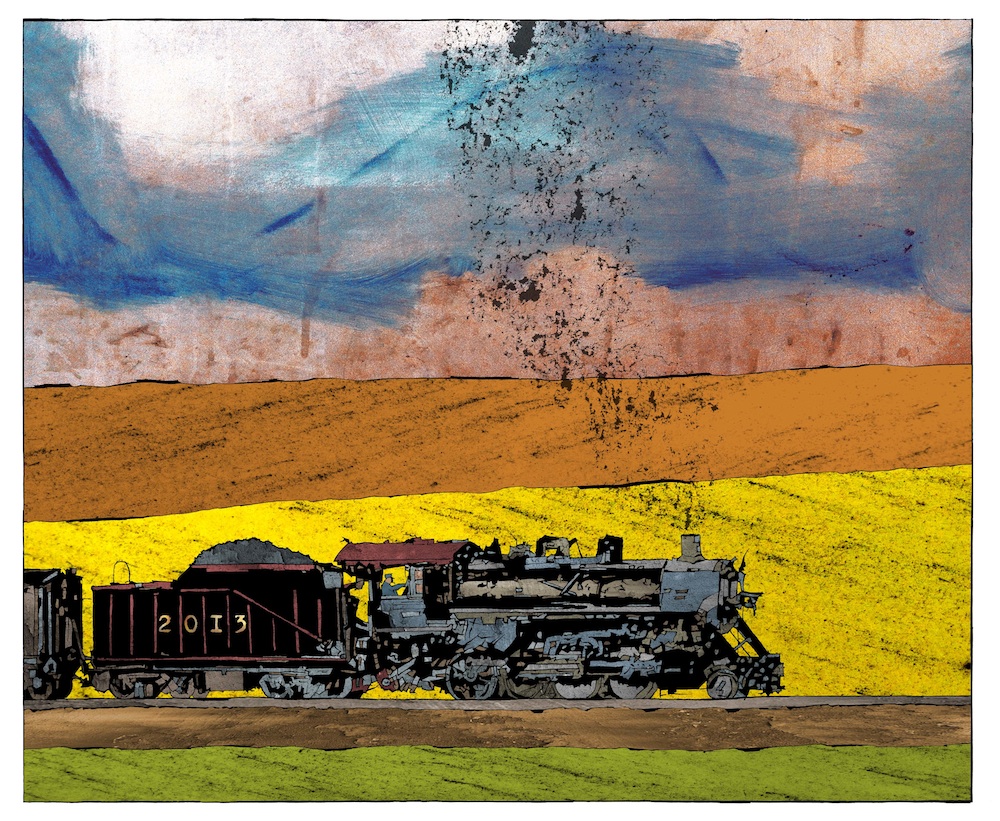 To be continued…
View here for the downloadable pdf version of these frames: A cine comic strip_vol_II_Passing_Away_2013.
For the complete (growing) list of year-end lists on Keyframe, go to The Year in Film: 2013.