by Jake Rubenstein  
Founded on January 4, 2004, by Joseph A. Ziemba, BLEEDING SKULL! has since grown to become the premier destination for those who share a passion for obscure and low budget genre films. Now helmed by Ziemba alongside Annie Choi, BLEEDING SKULL! has continued to traverse the depths of DIY underground cinema through film reviews, home video releases, and even two books that take a deep dive into generational low budget horror filmmaking titled BLEEDING SKULL! A 1980s TRASH-HORROR ODYSSEY and BLEEDING SKULL! A 1990s TRASH-HORROR ODYSSEY. Referred to as "the go-to encyclopedia for trash, bizarre, and shot-on-video horror cinema" by Fangoria, BLEEDING SKULL! is truly the perfect source for any horror aficionado that has an affinity for the spirit of DIY filmmaking, or someone who's simply looking to explore the more low-budget and obscure side of genre filmmaking. This weekend in collaboration with our friends at BLEEDING SKULL!, Fandor is proud to present our shortlist of shot-on-video essentials, that were fortunate enough to receive the royal physical release treatment, courtesy of Joe, Annie, and the rest of the team over at AGFA. 
Blood Lake (1987). Kicking off this weekend's highlighted picks, we'll be shining the spotlight on the quintessential 80s shot-on-video slasher, Blood Lake. Infamously dubbed "the only shot-on-video slasher capable of receiving a stamp of approval from both David Lee Roth and Andy Warhol," Tim Bogg's only directorial feature is truly a sight to behold. Starring Doug Barry, Angela Darter, Mike Kaufman, Andrea Adams, Travis Krasser, Christie Willoughby, as well as Tiny Frazier as "The Killer," and filmed in Oklahoma, Blood Lake tells the tale of six teenagers that decide to party by the lake one weekend. However, before the partying begins one couple disappears, only to be discovered that they were brutally murdered. With a bloody thirsty killer stalking their lake house, the kill count grows as the cast is picked off one-by-one thanks to the film's vengeance-seeking, knife-wielding maniac.  
I'd be lying if I said that it didn't take me a couple viewings for Tim Bogg's film to really resonate with me, as it was one of the first shot-on-video films that I had ever been exposed to some years back. The work ultimately feels as though it's a genuine documentation of a teenage vacation featuring an outlandish plot, mullets galore, hard rock induced boating montages, and a killer (who may, or may not, have a supernatural tinge) that dons an over-the-top look (a ridiculous top hat, an astounding purple fit, and some insane-o cowboy boots) which can only be compared to that of a Batman villain. Although many have criticized the film as a whole through the years, to me the work has a wonderful charm like no other.  
Certainly, a film that some may consider an acquired taste, we recommend going into a viewing of Blood Lake 1987 under the perception of the feature being a really wonderful hangout movie rather than a film that puts the time into building a horror-drenched atmosphere. Of course, the film has some fun gore-filled kills, as well as some moments that may have been intended to be more fear inducing than they really are, but what truly shines is Blood Lake's gloriously 80s teenage cast. Rather than being a slasher that solely relies on throw away characters to lead into the bloodshed, the charming personalities of the film's cast serve to be the connective tissue so-to-speak. That combined with the fact that the sole purpose the killer is even committing his malicious acts is due to them vacationing on the property that he was squatting on, make for a truly unique viewing experience (that I guarantee you won't ever forget). With all that Blood Lake has going for it, the film rightfully holds its place amongst the shot-on-video hall of fame, and is now available for your viewing pleasure on Fandor.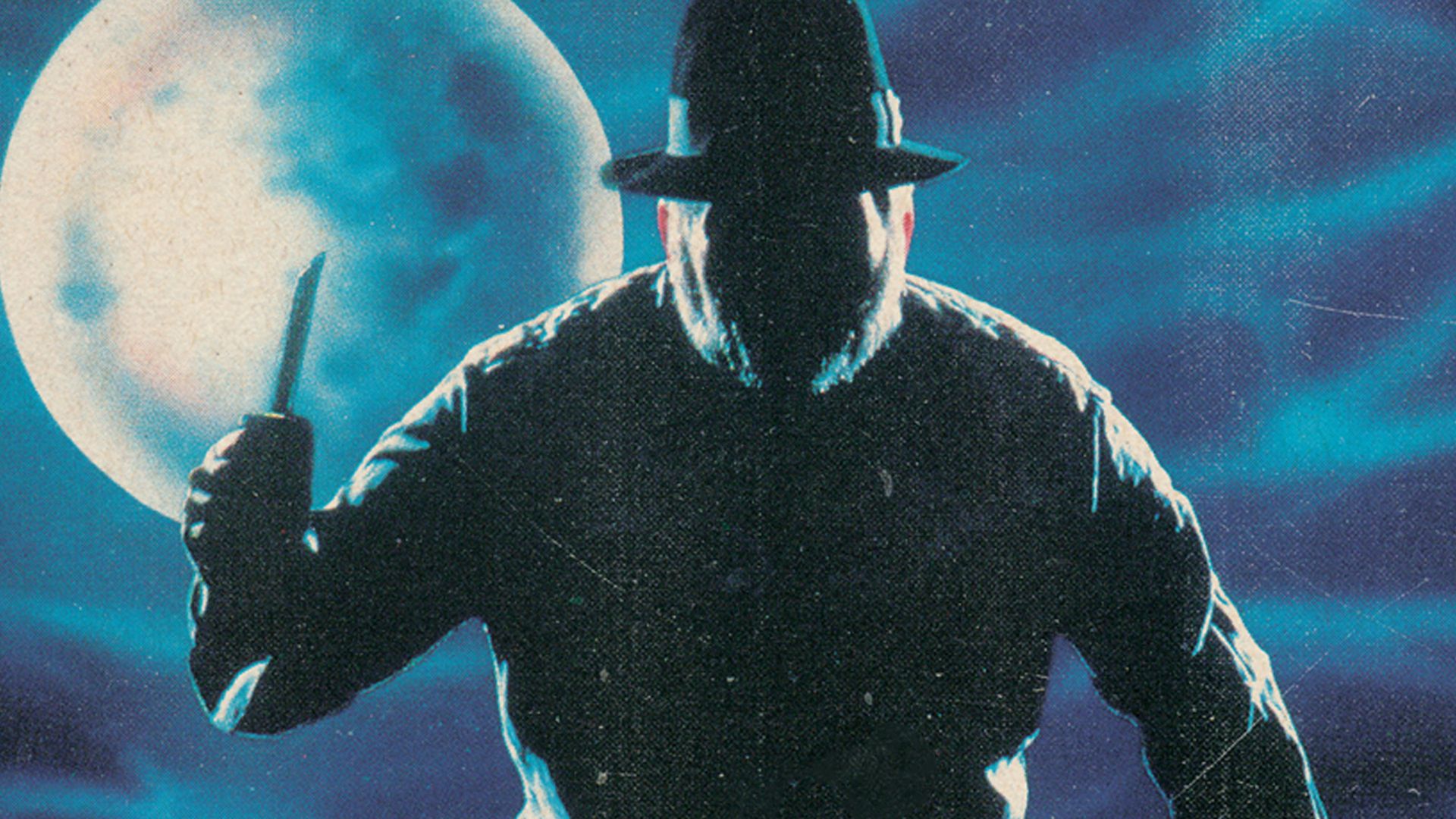 Soultangler (1987). Next up on our list of BLEEDING SKULL! approved SOV essentials, comes 1987's Soultangler. When posed the question in the AGFA-cut trailer "What if Re-Animator was shot on Long Island for the price of a used car?", the result ends up being Pat Bishow's subliminal trashterpiece. Starring Bill Bernhard, Jennifer Brown, Tom Ciorciari, Pierre Devaux, Jane Kinser, Louise Millmann, as well as Burt Wright, the film follows a mad scientist named Anton Lupesky (Pierre Devaux) that invents a drug which can free the soul of its user, allowing them to possess the bodies of corpses, with the one lurid side effect being the potential for fatal hallucinations that could leave its user to become incurably mad. 
Being a native Long Islander, Pat Bishow's Soultangler has worked its way into being a personal all-time favorite amongst the world of shot-on-video cinema. Much like Blood Lake, the location of the film adds another layer of charm to Pat Bishow's picture. Though the homage to Stuart Gordon's Re-Animator (1985) is clearly evident, the film's regional quality tied with a Z-grade budget make for a truly unique viewing experience. Between the film's practical effects that any gore-connoisseur would consider complete eye-candy along with the charming homage to the work of the great H.P. Lovecraft, the work is easily one of the truest testaments to what backyard horror can be.  
Pat Bishow gloriously makes the most out of the work's outsider elements through both set location and wonderful shot-on-video visuals that we've all grown to love and appreciate. Besides a majority of the film taking place in an unequivocally Long Island basement (Dr. Anton Lupesky's lab), the drug-induced hallucinatory sequences add another layer to this low budget trashterpiece's sheen. Between the film's thematic insanity and the loving spirit of a regional shot-on-video picture, Soultangler is bound to keep your eyes glued to the screen leading up to the absolutely bonkers finale. Don't miss your chance to catch this one-of-a-kind Re-Animator rip-off that is now conveniently located on Fandor under the BLEEDING SKULL! shelf.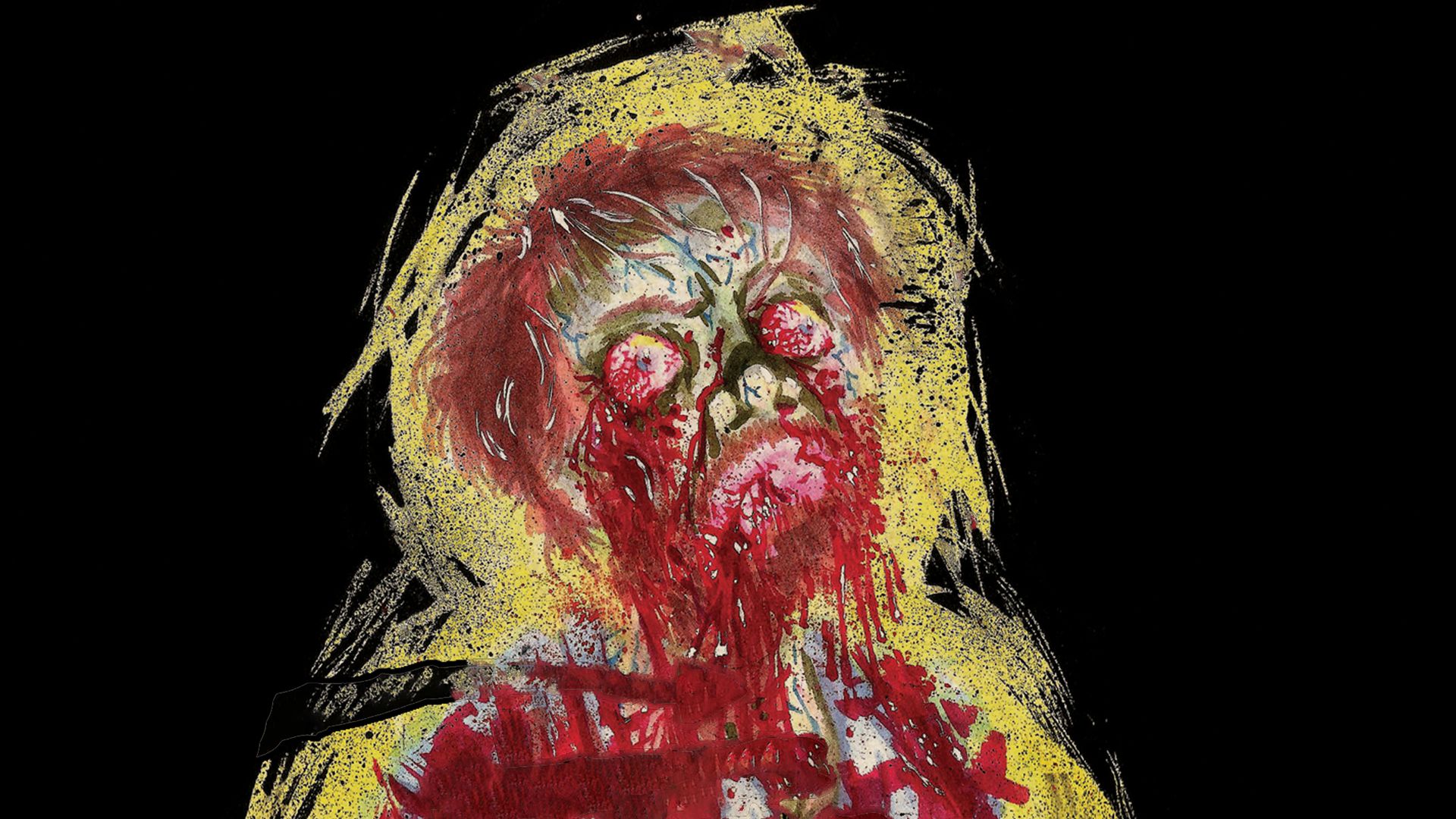 Wicked World (1991). Wrapping up our shortlist of BLEEDING SKULL! essentials, we'll be taking a quick detour to Canada for Barry J. Gillis's infamous Wicked World. Best known for blessing the world with his performance in the critically acclaimed masterpiece, THINGS (1989), Barry's directorial debut might just be one of the most surreal films to grace the realm of shot-on-video cinema. Filled with the oh-so-sweet charm of regional Canadian filmmaking, Wicked World tells the story of a cop named Grant Ekland (Gillis) who is haunted by the death of his girlfriend at the hands of a psychotic slasher named Harold. When Harold is released from an asylum, Ekland is left with only one option… revenge!  
 Jam packed with over-the-top ultraviolence, experimental filmmaking, an unreal amount of narration, metal riffage that is bound to be a blast from the past, and a rockin' end credits sequence that impressively hits right around the 15-minute mark, Wicked World might just be a top contender for one of the most surreal films that I've ever seen. Between the dialogue in the film being completely dubbed over and the practically nonsensical plot that predominantly features kill and chase sequences throughout its runtime, it's only suitable that Gillis's directorial debut would be cut from the same cloth of trash Canadian classics like THINGS and Science Crazed (1991). Blending the free spirit of shot-on-video filmmaking with odd experimentation that surmises from the limits of a no-budget feature, it's astounding that Wicked World has gone relatively unnoticed with no prior official physical release until BLEEDING SKULL! announced their home video release of the film, which has since recently been restocked with a limited slipcover.  
 Now that low budget, shot-on-video, and genre film enthusiasts around the world have discovered the charming effect of Barry J. Gillis's body of work, there's no better time to take roughly an hour-and-forty minutes out of your day to revel in the glory of Wicked World (maybe even alongside a double bill with THINGS if you're feeling extra-frisky, although your brain may, or may not, turn to mush digesting both films at once). If collecting physical media isn't your bag, no worries, as Fandor has you covered! Conveniently located under the BLEEDING SKULL! shelf on our independent streaming platform, Wicked World is bound to deliver a (sometimes) much needed serotonin boost to your day.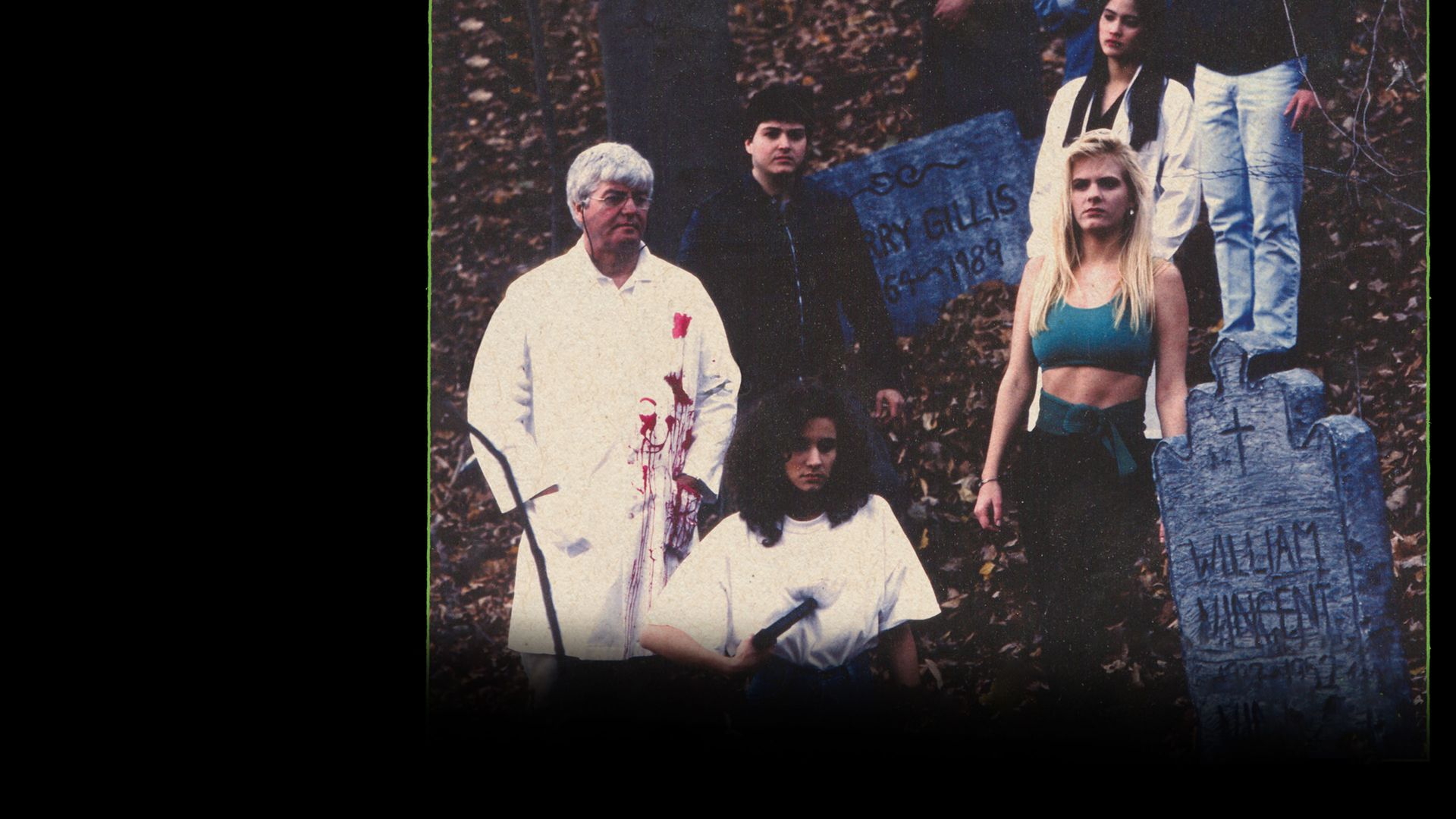 To learn more about BLEEDING SKULL!'s commitment to celebrating obscure and low budget cinema, visit http://bleedingskull.com/ .