by Jake Rubenstein  
Deriving from the United States in the early 1970s, blaxploitation cinema remains a beloved cultural landmark for genre filmmaking to this very day. Throughout the decades, filmgoers have been treated to a wide variety of fantastic films that fall under the Blaxploitation umbrella including the films of Rudy Ray Moore, the Blacula series, Cleopatra Jones (1973), Shaft (1971), Black Gunn (1972), Hit Man (1972), Blackenstein (1973), Hell up in Harlem (1973), and my personal favorite to stem from Quentin Tarantino's filmography, Jackie Brown (1997).   
The term "blaxploitation" was originally coined in August 1972 by Junius Griffin, who was then president of the Beverly Hills-Hollywood NAACP branch, after he deemed that these films were "proliferating offenses" to the black community by perpetuating stereotypical characters that were often involved in criminal activity. However, the films within the subgenre do celebrate black pride by being some of the first of their kind, after the race films of the 1940s and 1960s, to showcase black characters and communities as heroes and subjects of film and television, rather than sidekicks, villains, or victims of brutality and violence. In continuation of this month's Black History celebration, we will spend this weekend deep diving into some iconic works of blaxploitation cinema. 
Black Bikers from Hell (1970). To kick off this weekend's watchlist, we'll be taking a ride with Laurence Merrick's Black Bikers from Hell. The film itself serves as a relatively popcorn-y watch as it follows an African-American biker gang that is tricked into believing that a white biker gang is planning a war, with all hell breaking loose and pure chaos soon to follow. The campiness behind the picture is completely full tilt, taking a completely bonkers approach to a biker film, that echoes some of my favorite entries to the subgenre such as Sandy Harbutt's 1974 Ozploitation classic Stone. However, what I find truly unique about Merrick's film is the way that he directly incorporates racial tension that stemmed as a direct result of the 1960's Civil Rights movement into the narrative. The film also features a plethora of exploitative trademark material including drug use, over-the-top scenes of action and violence, biker gangs versus cops, and pet lions that are neatly tied together with a killer soundtrack. With all the extravagant fun that Black Bikers from Hell as going for it, the film makes for a great Saturday night watch (with maybe a couple beers by your trusty side), and is now streaming on Fandor in all of its exploitative might.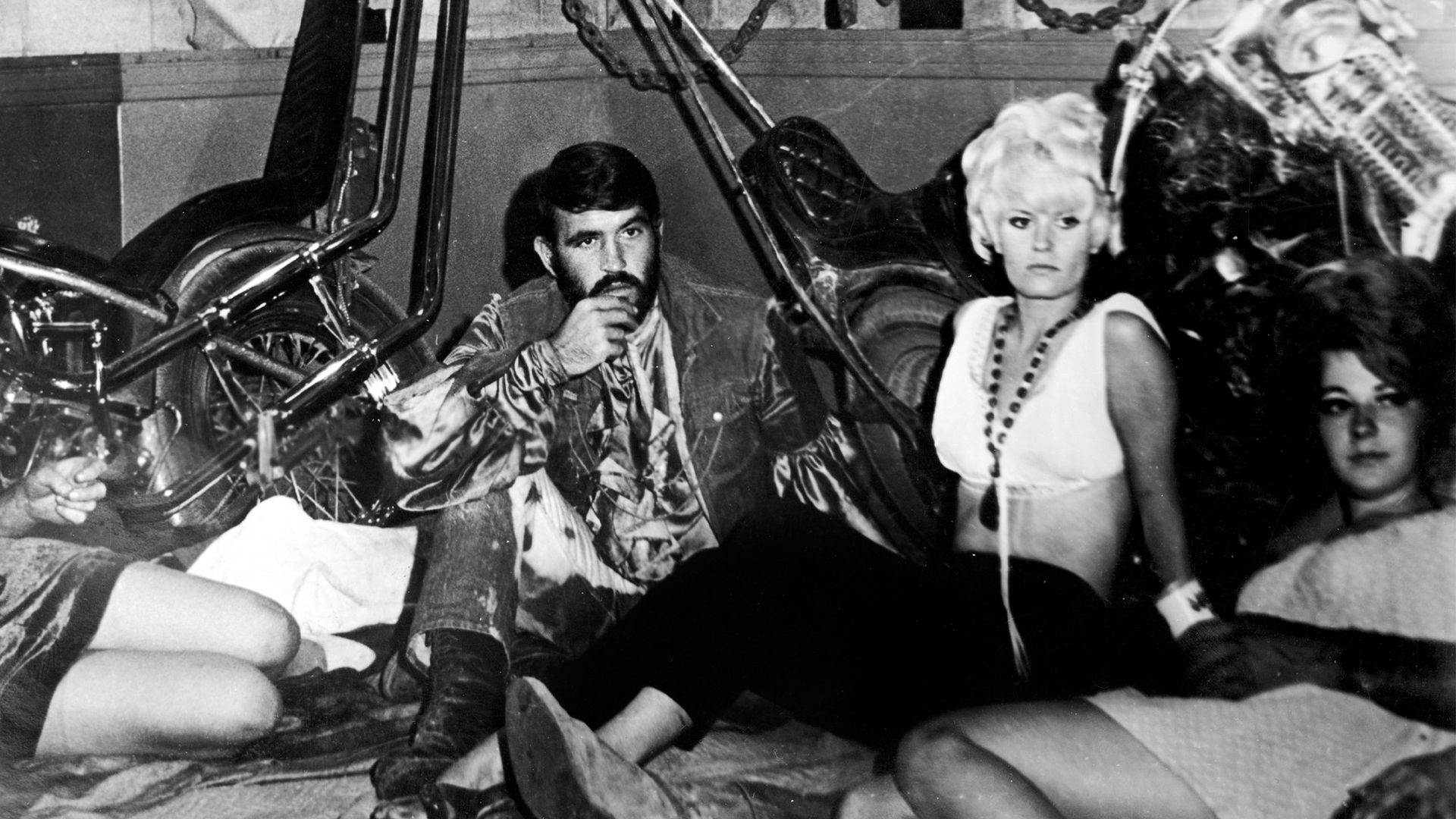 Black Fist (1975). Next on our list of blaxploitation classics is none other than the infamous X-Rated Black Fist AKA Bogard. Directed by Timothy Galfas and starring Richard Lawson alongside Annazette Chase, and Phillip Michael Thomas, the film follows a Los Angeles street-fighter (Richard Lawson) as he goes to work for gangsters. Similar to the Gritty New York films of the 1970s into the 1980s, what draws me into loving Black Fist so much is that seedy criminal underworld of Los Angeles that is deliciously explored throughout the runtime. Much like one of my all-time favorites, Walking the Edge (1985), the film does such a great job of capturing the sleazy aura of a city that was so deeply entrenched in crime throughout this period of history, by presenting what feels to be authentic insight of the city's real innerworkings that you really didn't see with too many major studio pictures, thanks to the MPAA rating system that had only been initiated just a few years prior in 1968. In the case of Timothy Galfas directorial entry into the blaxploitation subgenre, the work seamlessly capitalizes on the criminal nature dwelling in the streets of Los Angeles, much to the delight of any individual who has an affinity for these Blaxploitation films that symbolically emphasize the true beast behind exploitation cinema with a capital "E." Filled with gangsters, street-fighters, violence, and the beautiful exploration of 1970s street culture, Black Fist makes for a perfect weekend watch, and is now streaming on Fandor for your viewing pleasure.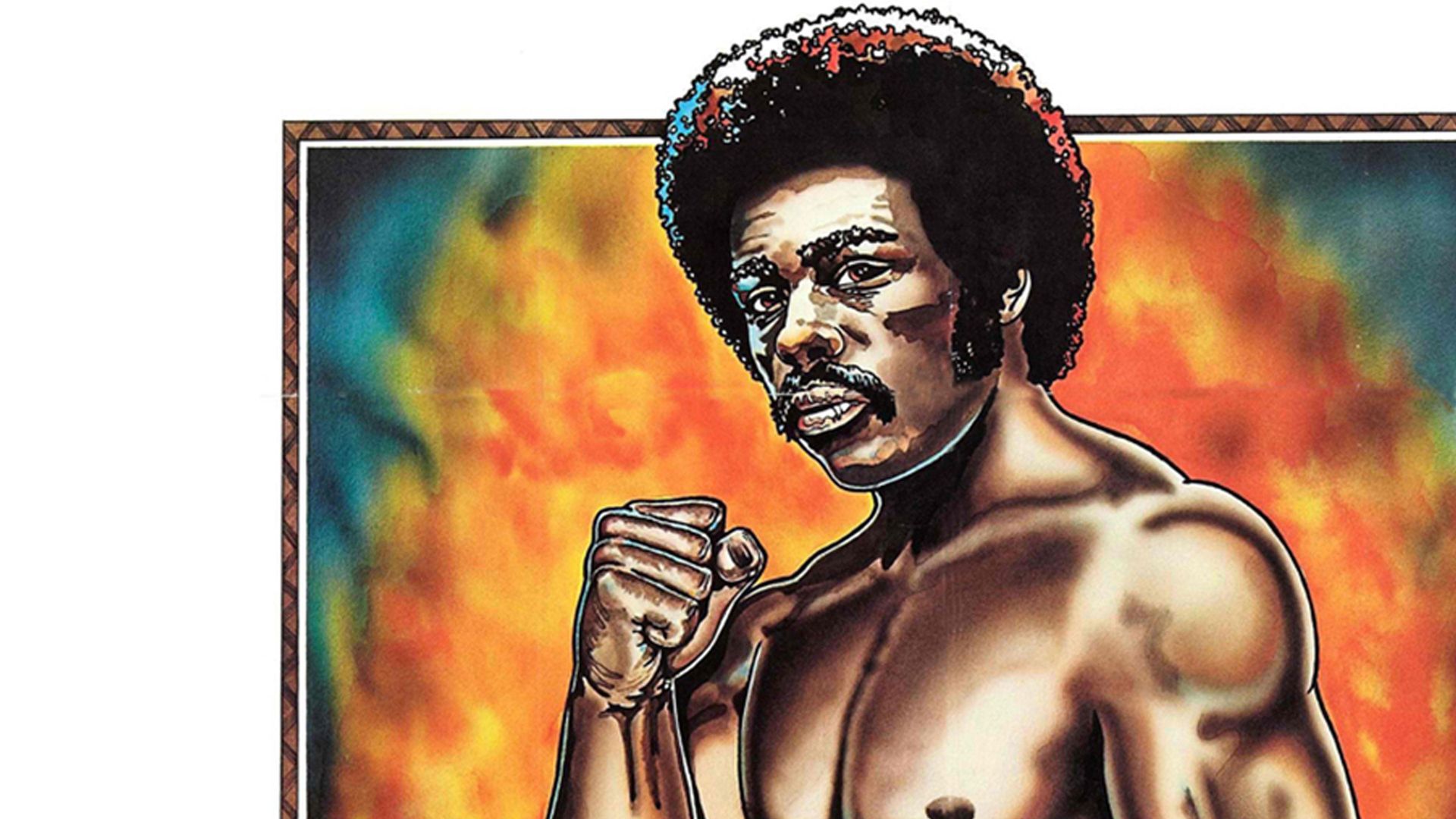 Black Gestapo (1975). For this weekend's final entry into our celebration of blaxploitation cinema, we're going to be showcasing the ever-so-glorious vigilante essential known as Black Gestapo. Directed by grindhouse maestro Lee Frost, and starring Rod Perry alongside the wonderful Charles Robinson, the film's plot follows a vigilante named General Ahmed, who starts an inner-city "People's Army" to protect the black citizens of Watts. However, when the Army succeeds in chasing the mob out of Watts, Ahmed is soon replaced by his colleague Colonel Kojah, who reforms the movement into a National Socialist criminal organization as a means to take complete control over the town.  
With the narrative clearly drawing over-the-top comparisons to the Nazi movement much like other Nazisploitation films of the 1970s, the work manages to hit a complete stride in regard to exploitative value. Not only are viewers treated with a thematic structure coated in absurdity, we also get to experience first-hand a key example of definitively structured blaxploitation film as the subgenre hit its peak in the mid 1970s. Black Gestapo puts key emphasis on the dangers of fundamental ideology (which is easily one of the few attributes that grounds the film in some sort of reality), but manages to deliver on all of the exploitative goods at the same time, including soft-core porn and a notable castration scene to really drive the point home. When it comes to the true core of blaxploitation combined with a nice taste of grindhouse cinema, there really isn't a better example that comes to mind besides Black Gestapo, and if we love it, we know that you'll love it too! Perfect to top off your weekend deep dive into blaxploitation cinema, be sure to catch this 1970s gem that is now available for streaming on Fandor.