By Jake Rubenstein 
For centuries the Big Apple has served as a culturally diverse beacon with the promise of opportunity for all who seek a better life. However, with the influx of people from around the globe migrating to New York to seek the aforementioned, the city had also begun to see a significant increase in a vast array of criminal activity along with an increasing rate of poverty. Leading from the 1960s into the 1980s, the city had started to rapidly deteriorate as both the crime and poverty soared to an all-time high.  
With citizens leaving the city in droves due to the rapid deterioration within the city's infrastructure, Mayor John V. Lindsay had in turn founded the Mayor's Office of Film, Theatre & Broadcasting, as a last-ditch effort to streamline the necessary approvals for filming in the city, as a means to increase both tourism and revenue at a time when the city was facing bankruptcy. Now that the city had begun funding a variety of different projects in both film and television, Mayor Lindsay's initiatives had started to quickly backfire as filmmakers began to shine the spotlight on the sleazier, crime infested side of New York City, rather than the mayor's intention of using these projects as a means to showcase the more opportune aspects of living in New York. In celebration of these brave works that stem from the rugged streets of the Big Apple, Fandor proudly presents three must-see films that best encapsulate this month's theme of New York Gritty horror movies.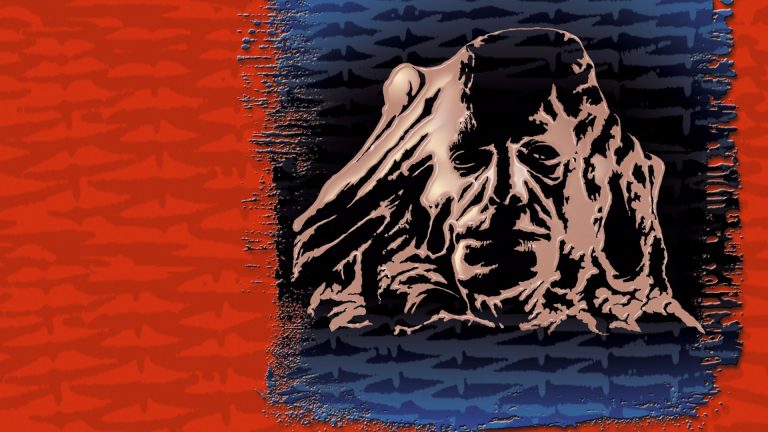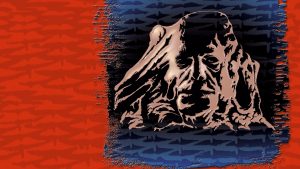 Basket Case (1982). When it comes to New York filmmaking of the 1980s, one name that stands out among a healthy list of B-movie directors is none other than Frank Henenlotter. A New York native born in 1950, Henenlotter paved the way for generations of filmmakers by approaching his movies with a distinct sleaziness, that drew direct inspiration from the depravity surrounding 42nd Street. Although his filmography features many films hailed as classics within the horror and exploitation genres, none quite hit that same notoriety as his debut feature film, Basket Case. Starring Kevin Van Hentenryck as Duane Bradley, Basket Case tells the story of a young man who carries a big basket containing his extremely disformed, formerly conjoined twin brother named Belial, as they seek revenge on the doctors who separated them against their will.   
Ultimately becoming an instant classic with the advent of home video, the film truly finds some sort of marriage between real human connection between the two brothers (literally) along with the intensity you'd expect from a true grindhouse picture of the period. Much like the vicious acts of murder committed by Pamela Vorhees in Friday the 13th (1980), the violence in the movie might be shocking and abundant at times (much to the appreciation of any horror fanatic), while also coming from a place of genuine emotion, and dare I say even sympathy for the two brothers as they commit their egregious acts. As the viewer, you begin to develop a real understanding of the true resentment Belial carries against those who separated him from his brother against their will, while also sympathizing with Duane as he resents those who are so heartless towards his deformed brother. All-in-all, Frank Henenlotter's timeless masterpiece is a true rollercoaster of exploitation that is contingent with the gritty New York filmmaking that we'd expect from the period, that also somehow finds a way to deeply connect with the viewer on an emotional level. Now streaming on Fandor, this beautiful restoration of Basket Case (restored by New York's own Museum of Modern Art) is one that you surely won't want to miss.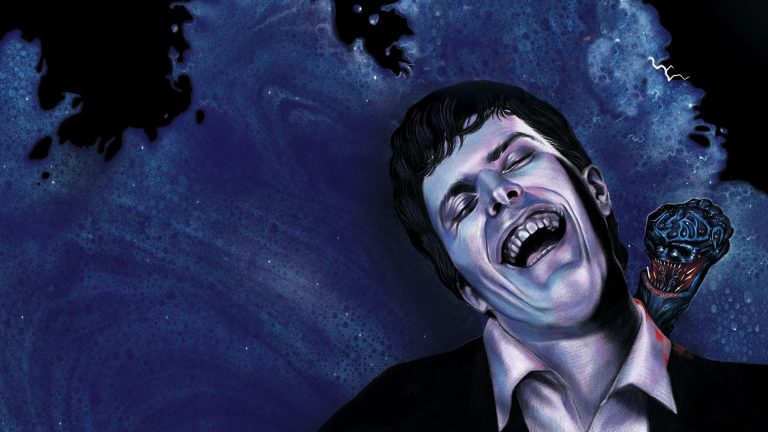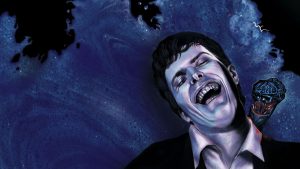 Brain Damage (1988). Following up on his success from Basket Case, Henenlotter took a lengthy hiatus from filmmaking throughout most of the 1980s, until returning in 1988 with my personal favorite work of his known as Brain Damage. Starring Rick Hearst as Brian, Brain Damage tells the story of a young man living in New York City, who wakes up one day only to find that a small, disgusting creature has attached itself to his brain stem. By giving Brian's brain a euphoric state of happiness, this tiny phallic parasite known as Alymer only has one simple demand, which is to have Brian provide human victims for the creature to feed off of in return. Filled with a vast array of shocking imagery much like Basket Case, Henenlotter's second work also features some pretty interesting underlying thematic elements. Not only does Alymer connect to a human host (which definitely could serve as a parallel to Belial and Duane's connectivity in Basket Case), the creature also represents human's desire for sexual pleasure regardless of the consequences. Once again proving that a 1980s New York oriented B-horror film might have deeper analysis than one would expect, Brain Damage is now streaming on Fandor in all of its glory.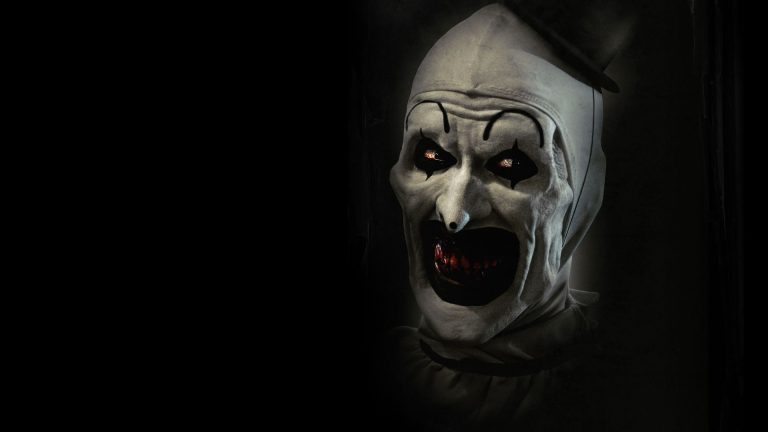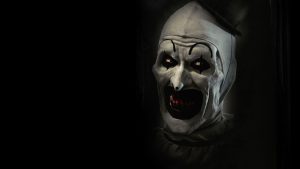 Terrifier (2016). Okay, I know what you're thinking. Damien Leone's modern trashterpiece Terrifier doesn't really fit that same mold as a film from the likes of exploitative filmmakers such as Frank Henenlotter, William Lustig, Abel Ferrara, or even Larry Cohen, as it doesn't perfectly embody that 42nd Street imagery that many of us are used to when it comes to gritty New York City filmmaking. However, Terrifier has managed to retain its modern cult status by implementing some truly shocking elements that one can see as a direct derivative from the 1980s boom in grindhouse filmmaking.  
Originally developed out of a short story in the anthology film All Hallows' Eve (2013), and shot in both Staten and Long Island, the film centers in on our main antagonist who goes by Art the Clown (David Howard Thornton) as he rips his way through any and every unfortunate victim that crosses his path. With an overbearing tone of hopelessness and despair, it comes as no surprise that Art's creative violent acts throughout the compact 82-minute runtime have been burned into the brains of many viewers, myself included. Featuring some utterly revolting practical gore effects mixed with a perfect blend of the gritty atmosphere that many of us are used to seeing from those aforementioned filmmakers, Terrifier is a dish best served cold, and easily remains a true to heart modern entry in the slasher subgenre. Now streaming on Fandor, Damien Leone's Terrifier is certainly not for the faint of heart, and easily delivers on all of the grittiness that one could ever hope for from New York filmmaking.