For many filmmakers, the Festival de Cannes is the most glamorous celebration of cinema in the world. It is an oasis of prestige, splendor, and artistic cinema. Celebrating its seventy-first birthday this year, Cannes came under criticism for shaking up the press screenings schedule. For years films were shown to the press in the morning before the premiere, now they are starting fifteen minutes after the official premiere, often in the evening. In case journalists hate the movie, the filmmaker can still enjoy the ceremonial atmosphere surrounding the gala. Considering how mean film critics can be—just think back to Lost River, Grace of Monaco, and Sea of Trees—such a shift can be understood. It makes a journalist's duty a little harder, forcing us to work late nights–but we do that anyway.
But the festival night shift is not painful if the films are great. Here, Fandor contributors Anna Tatarska and Artur Zaborski share their thoughts on the movies they've seen through the first half of the festival. Some they loved, some they hated, and some they heartily disagreed on.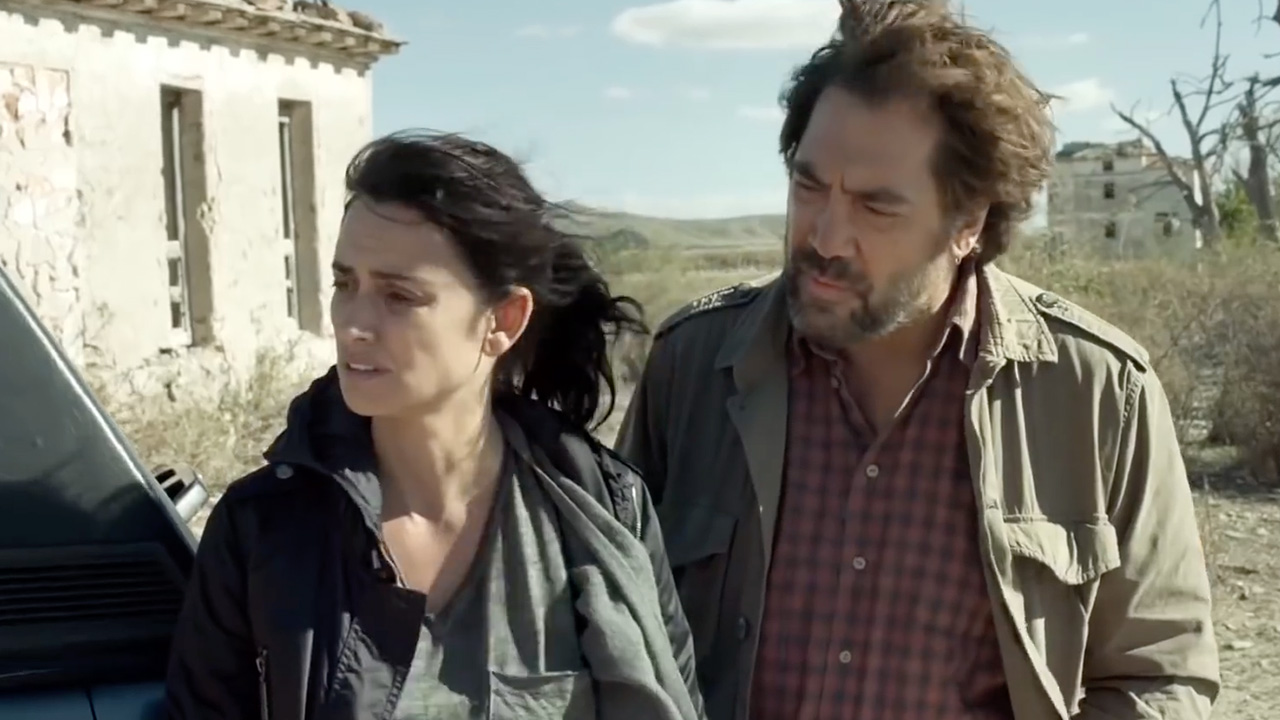 Everybody Knows dir. by Ashgar Farhadi
Tatarska: Expectations were high for this year in competition opening film, the long-awaited collaboration of Iranian master, and double-Oscar winner, Ashgar Farhadi, and Penélope Cruz and Javier Bardem. In his second feature shot outside of Iran, Farhadi tells the story of Laura (Cruz), a Spaniard residing in Buenos Aires, who comes to her sister's wedding in Europe after a couple of years away. When her daughter suddenly disappears, everything points to kidnapping. Traumatized, Laura and her former flame, Paco (Bardem), start to look for the young girl. In the course of the search hidden animosities, dirty secrets, resentment, jealousy, and grievances are revealed. Everybody Knows is decent but lacks suspense, and feels devoid of psychological complexity. While not a "disaster," it was definitely a letdown, considering how masterful Farhadi's previous movies like A Separation have been. There were problems with tone as if Cruz and Bardem's acting did not match Farhadi's sensitivity and scriptwriting style, resulting in unwelcomed pathos, especially on Bardem's side. (helloindia.us) It turns out that a great director matched with a pair of great actors does not guarantee a great movie.
Three Faces dir. by Jafar Panahi
Zaborski: Iranian director, Jafar Panahi, has been imprisoned since 2010. He was banned from working, but it didn't stop him from making movies. Three Faces is the fourth film he made illegally and managed to show at an important film festival. But of course, he couldn't attend Cannes himself. Three Faces starts like Michael Haneke's Happy End. We see a young girl, Marziyeh, shooting a video with her phone. She's planning to do something to herself—hurt herself, maybe. But we don't know what happens for sure because the video stops unexpectedly. For Panahi, this scene alone is enough to build mystery. Panahi, who also stars in the movie, and Iranian actress Behnaz Jafari, play themselves, trying to unlock what really happened to Marziyeh. Like he did with his innovative films, Taxi, Closed Curtain, and This is Not a Film, Panahi uses CCTV and smartphone cameras to achieve a documentary style, but this story is also highly narrative. The audience cannot know what is real, and what is not. The movie is made of two parts, really: The first is a crime story with a riddle that needs to be solved. But the second is rather metaphorical, as the director shows the problems with being an artist, especially in a place like Iran, where he's banned from making art. Marziyeh is ready to pay the price to be an artist, but she has no support, not among her family, friends, nor even other artists. The people met by Panahi and Jafari in their investigation give us the chance to look at contemporary Iran from a different perspective than the one offered by Asghar Farhadi and other Iranian directors who typically set their films in Tehran. Here we have the chance to see the Iranian provinces, where tradition is still alive, and, therefore, where cinema, as well as the other forms of entertainment, are not welcome. It's sad and beautiful at the same time. And it is the most feminist film of the festival so far.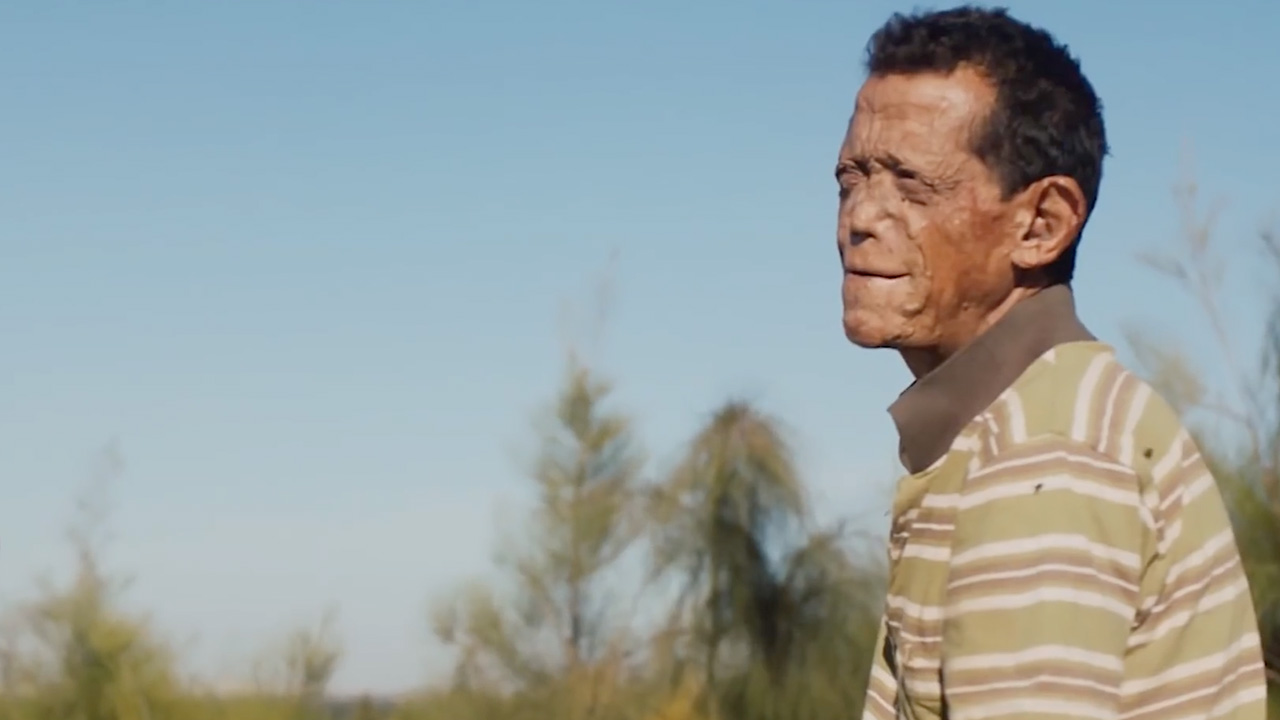 Yomeddine by A. B. Shawky
Tatarska: Yomeddine is not really "winner" material. It's a rather modest production that might have been better off in an out-of-competition festival section. Actually, that's exactly where it was before the programmers made the surprise move and included it in the competition lineup. As it happens, rarely does a film by a debut filmmaker qualify for the competition, so it's worth shedding some light on this unusual project. A. B. Shawky's been working on it for years, ever since he was still a student at NYU's Tish School for the Arts. To produce it he founded his own production company in Egypt. But he did not know anyone in the business, so his wife, Dina Emam, became his producer. To raise the budget, he had to go back to the U.S. and take a position at Hulu. The protagonist of Yomeddine is a man inflicted with leprosy, who, after his wife's death, decides to embark on a difficult journey in order to find his family with his companion, a ten-year-old orphan named Obama. Needless to say, their journey is anything but conventional. It would be easy to look at Yomeddine as a form of social criticism. Such commentary is of course present, but Shawky really wanted to make a film that would not be overtly political, but entertaining and heartwarming, despite the heavy subject matter. And he succeeded. The movie's modesty and comedic touches work well and it's a worthy first effort for first-time director Shawky.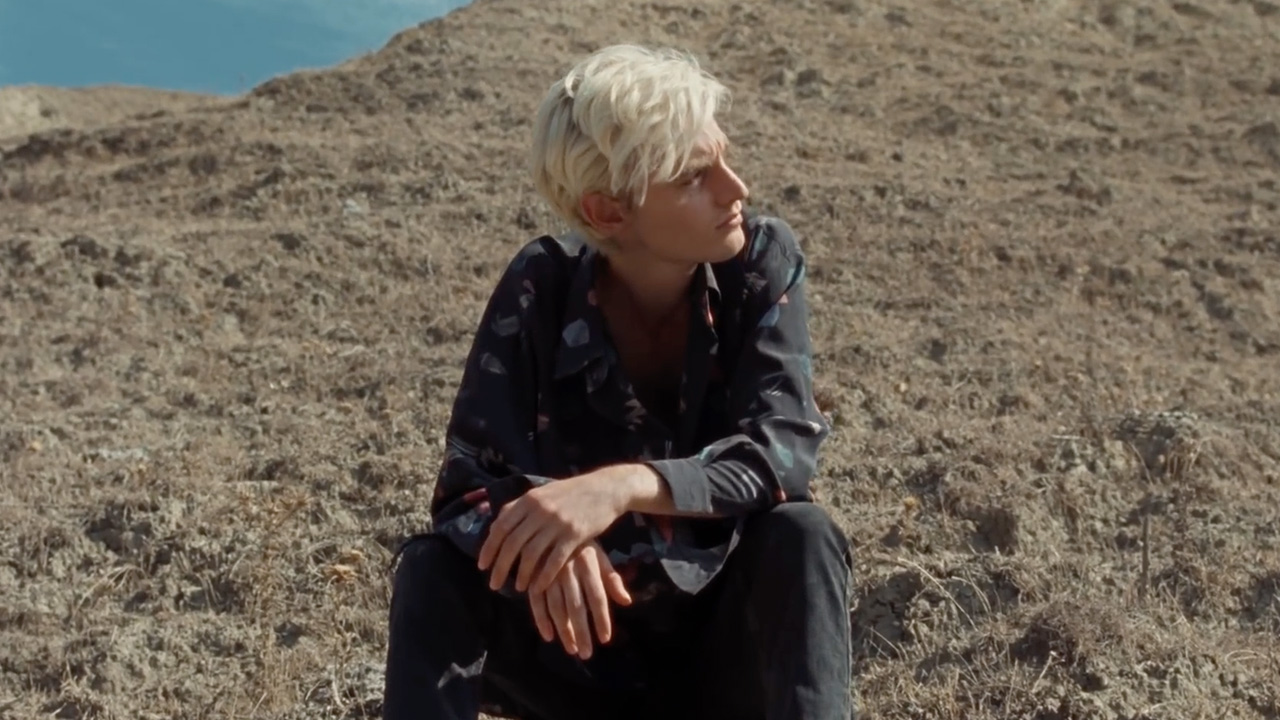 Lazzaro Felice by Alice Rohrwacher
Zaborski: Let's not bury the lede, Lazzaro Felise is my favorite film from Cannes' main competition so far. Alice Rohrwacher proves that she is one of the most interesting directors in Europe. She doesn't toe the line. She has her own definition of "cinema," and her films go beyond genre and expectation. This time, she tells the story of Lazzaro, an Italian village boy, who becomes friends with Tancredi, an aristocratic young man. We watch these two through a few decades, while Italy goes through political and economical shifts that have an immense impact on the characters. It's an epic drama, wonderfully told, with a witty sense of humor, and featuring a very well-cast set of young actors. Rohrwacher finds inventive ways to mix the future with the past and to blur reality with dreams. In one of the best scenes, Lazzaro's sister is combing his hair, and he becomes a completely different man as she does so. It's a simple but brilliant idea, and this film is full of other smart tricks, which show how self-aware director Rohrwacher is. In another scene, she juxtaposes an Italian painting with an artisanal pastry. When we see them next to each other, we instantly understand how beautiful both of them are as art objects. Rohrwacher can find beauty in every form of art: For her, both a painter and a baker are artists, who use different methods to express themselves. Rohrwacher definitely found her own way and is faithful to it. She has her own style and sensibility, which doesn't overwhelm the story she tells. They co-exist and work for themselves.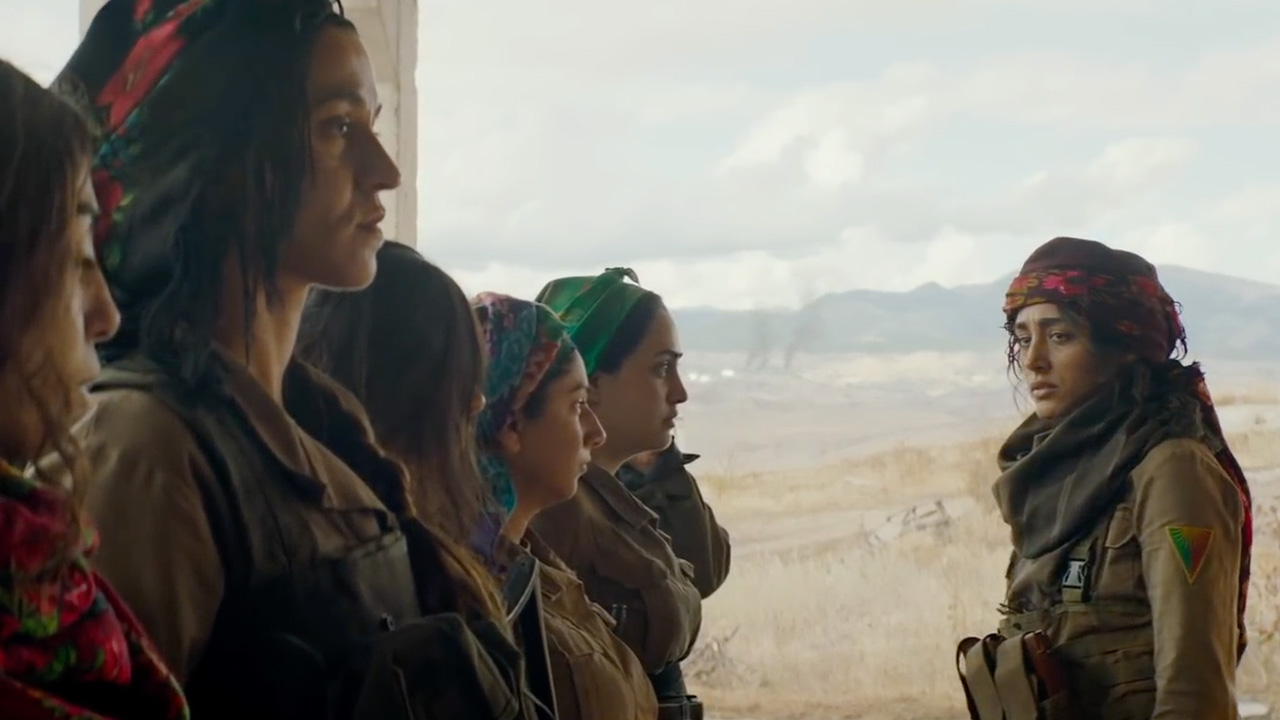 Girls of the Sun dir. by Eva Husson
Zaborski: Eva Husson's film is the most politically aware of the Cannes main competition. Here, she tells the story of Kurdish women who have decided to join the army and fight ISIS. Reactions after the press screening tell it all: It was booed, and one of the journalists even accused the director of making an "immoral" story. It's an achievement for a director to make people emotional. But this is not the case with Husson. Girls of the Sun might have an epic scope, but it's also full of pathos and bombast. Golshifteh Farahani plays Bahar, the leader of the female battalion. She was wonderful in Jim Jarmush's Patterson, where she proved the ability to express deep emotion through a subtle performance. Here, she is the opposite. She cries and screams, and many of her lines are statements that read like messages about war and women. It makes the film superficial and utterly unbelievable. It's hard to dive into the story with a character like that, and it's hard to see her courage and bravery. I had a long discussion about the movie with fellow journalists at Cannes, and the consensus seemed to be that if Girls of the Sun had been made by a man, it would be called "anti-feminist."
Tatarska: I acknowledge the criticism and even agree with it for the most part, however the points you make simply did not bother me. Her portrayal of those women is honest, tender, and empathetic. Girls of the Sun is not pretending to be a complex study of the war. Instead, Husson sheds light on women in any kind of war: They are human beings who fight impossible battles in everyday life. It doesn't have to be a military front; it can be at home, in church, at work, or at school. The film takes inspiration from reality, but it is not meant to be realistic. It is deliberately (over)stylized and strongly rooted in contemporary visual culture. It's full of short-cuts, slow-mo, "beauty" shots, and meme-like scenes with one-liners that would make great blurbs. In a way, Husson shot a propaganda movie—so the criticisms about lack of psychological depth are misplaced. At times there is something almost pornographic about the way she relishes in the protagonist's anger and despair. Their closeness to death seems voyeuristic. By creating scenes that are so on-the-nose she almost extorts the emotions of the viewer. I know many found it irritating. I didn't. Girls of the Sun is hot-blooded, passionate, and brave. It's an imperfect, yet powerful hymn to sisterhood and femininity.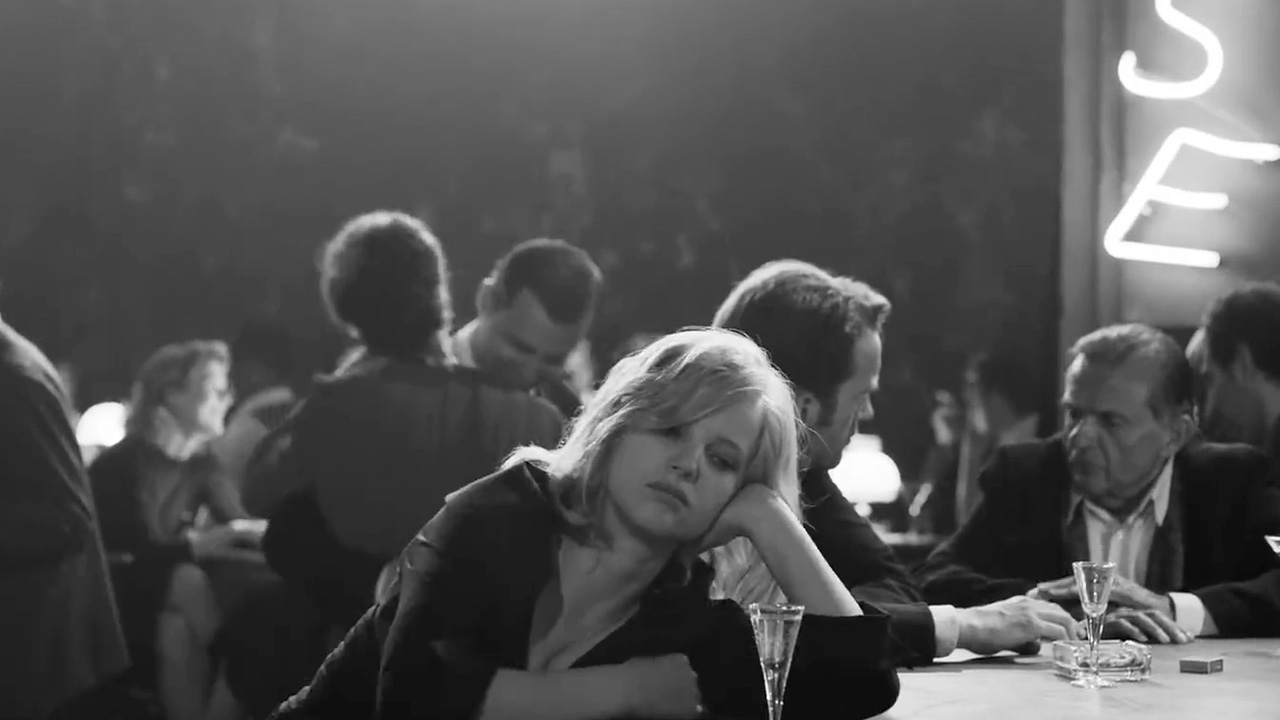 Cold War dir. by Paweł Pawlikowski
Zaborski: Paweł Pawlikowski's screenplay was inspired by his parent's story. It's very intimate and private, but the director never gets too emotional. He is always in control of the story. Pawlikowski is a perfectionist. He claims that absolutely every element that builds his movies is important. For him a movie is like a watch: Everything has to work perfectly. And so does everything in Cold War, which in the first moments, seems to be very similar to Oscar-winner Ida. But these films are completely different, though Pawlikowski worked with the same crew. Oscar-nominated cinematographer Łukasz Żal was responsible for the visual concept: It's black and white, almost square (like Ida), but this time the camera, which was completely still in Ida, dynamically follows the actors. Joanna Kulig is phenomenal and it's probable that she will leave Cannes with the award for Best Actress, like another great Polish actress, Krystyna Janda, did in 1990. Another great thing about Cold War is the soundtrack. The way Polish folk music is used in the movie makes me want to get myself the CD and listen to all of the wonderful songs again and again. Really, music functions on so many levels here. Every little thing has its role, and one needs to rewatch the movie more the once to discover all the wonderful little details. I can't wait for another screening! 
Tatarska: This movie marked an extremely proud and beautiful moment for me. Every year in the eight I've been coming to Cannes, I look for great Polish voices—and it's been a struggle. But this year we got a film in almost every section, including the main competition! Farhadi's case proved great actors will not be great if the roles are not cast properly. Pawlikowski nailed the casting of the Cold War. The performances are exhilarating! So are the visual choices. The 4:3 format frames the black-and-white elegantly, yet subtly. There are a couple of true showstoppers here. Joanna Kulig as Zula dancing in the bar or taking her wig off—to me this is comparable with Anita Ekberg dipping in the Trevi fountain in La Dolce Vita. Cold War plays beautifully on so many levels: As a story of impossible love, a portrayal of the post-war gloom and communist absurdities, an ode to traditional Polish music, and as cultural heritage. It is an extremely meticulous production and to me, this is exactly the key to why it played so well to a foreign audience. To me, Zula is, in a way, an incarnation of the idea of Poland. She makes Wiktor suffer, she leaves, comes back, complains, and leaves a trail of destruction. But not to love her would mean to disappear.
Want more of Fandor's coverage of the Cannes Film Festival? Be sure to check out our Spotlight on Cannes, which highlights some of our favorite movies that premiered at the festival over the years, all available to stream on Fandor. And if you want a curated playlist of Cannes movies, be sure to check out our Weekend Playlist of Past Festival Winners. Brush up on your Cannes history with our video essay The Cannes Film Festival that Never Was. And now that you've finished reading up on part one of our comprehensive Cannes rundown, check out part two, right here!