You might not know what the Gotham Awards are, but they represent the unofficial start of the Oscars season. And the winners, along with the awardees of Venice's Golden Lion (Alfonso Cuarón's Roma) and the Toronto International Film Festival's Audience Award (Peter Farrelly's Green Book) are often considered Oscars frontrunners. The Gotham Awards, presented by The Independent Film Project, have been around for twenty-eight years — a time in which they have championed truly independent films. Like The Independent Spirit Awards, the Gotham Awards favor smaller films and American productions over studio titles and foreign fare (with a few exceptions).
In recent years the awards have helped launch Oscar campaigns for otherwise tiny, underseen films, as well as cemented the place of more hyped indies. For example, Call Me By Your Name won the Best Feature Gotham Award on its way to a Best Picture nomination, and Get Out won the Best Screenplay award — a win it repeated at the Oscars. But it was also a place for much smaller films like Good Time, Menashe, Columbus, The Florida Project, and Strong Island to get a much-needed Oscars to boost.
Earlier this morning, we got our first taste of what films the critics and industry people are going to champion, and in some cases, what films they assume don't need their help… (It's worth noting that Alfonso Cuarón's highly touted masterpiece, Roma, was left out of the nominees except in the Breakthrough Actress category for Yalitza Aparicio. Whether this is because the film is foreign, distributed by Netflix, or just not in need of an extra boost considering its hype as a major Oscars contender by an already Best Director winning filmmaker remains to be seen. But our guess is the latter).
Here's our analysis of some of the major awards and what it means for the nominees and the Oscars going forward: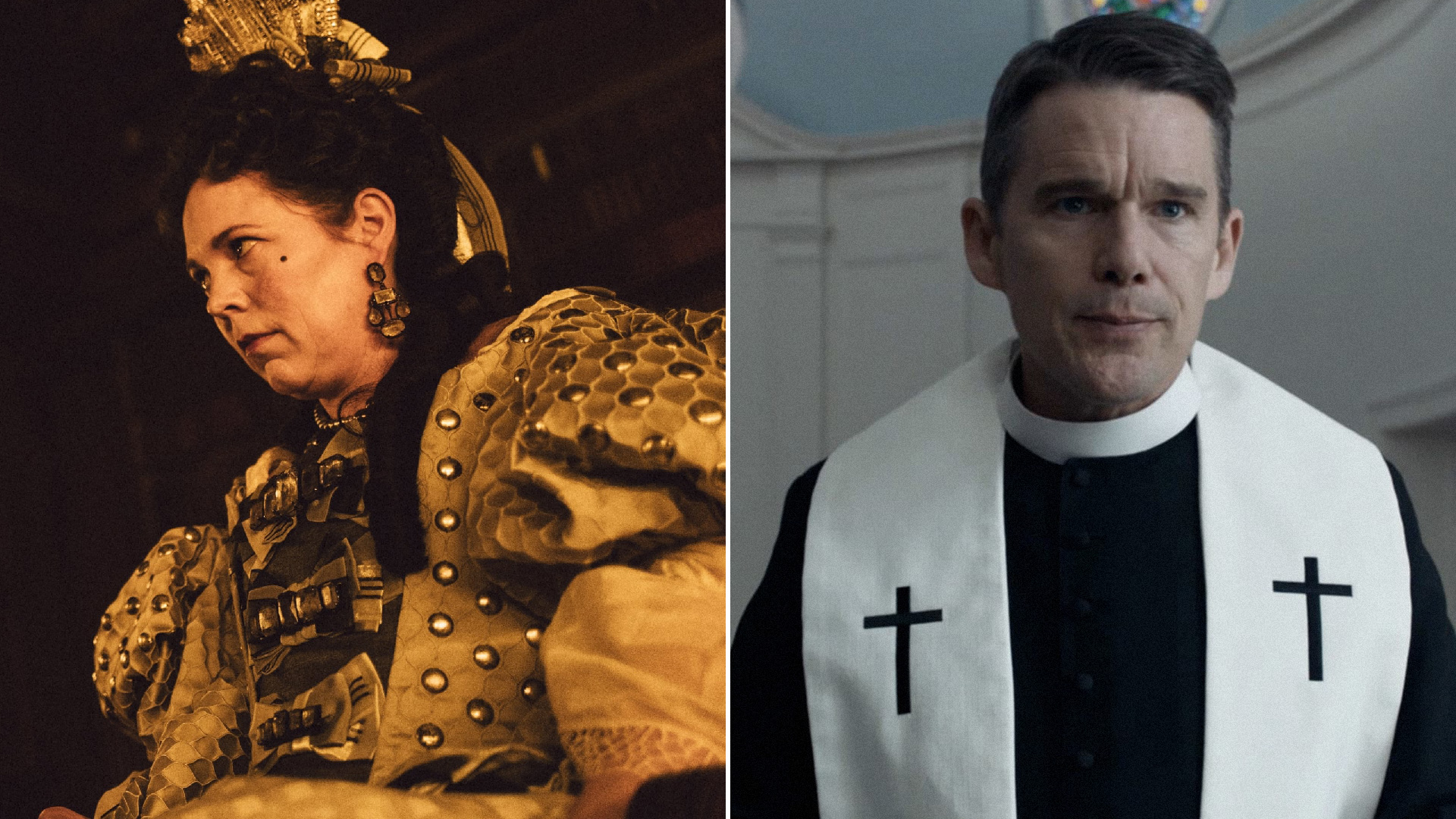 Best Feature
The Favourite (Fox Searchlight Pictures)
First Reformed (A24)
If Beale Street Could Talk (Annapurna Pictures)
Madeline's Madeline (Oscilloscope Laboratories)
The Rider (Sony Pictures Classics)
Of the nominees, Yorgos Lanthimos' The Favourite and Barry Jenkins' If Beale Street Could Talk is bound to be the only two that could (and likely will) garner Oscar nominations for Best Picture. The Favourite has become a favorite among many for how it mixes Lanthimos' inclination for absurd (and violent) stories with laugh-out-loud comedy. All signs point to this film being a strong contender across the board, further bolstered by its outright win for the Gotham Awards Best Ensemble award.
If Beale Street Could Talk, as of right now, appears to be a potential strong contender in a plethora of categories — and, of course, Barry Jenkins is coming off last year's incredible (and much deserved) Best Picture win for Moonlight. However, the hype surrounding the film — despite an impeccable trailer and mostly excellent reviews — has been a step below that of Moonlight. Thankfully, that letdown in hype doesn't seem to be hurting Beale Street's chances here, and in terms of the Oscars, we hope it's a sign of things to come.
Most surprisingly (and welcomed) were the three other nominees in this category: Paul Schrader's transcendental and challenging Ethan Hawke-vehicle, First Reformed, Josephine Decker's experimental, gonzo portrait of how the lines of art and reality blur, Madeline's Madeline, and Chloé Zhao's quiet, ruminative, and stunningly beautiful South Dakota-rodeo set, The Rider.
Of these three films, only First Reformed has a real shot at the Oscars — but all of these nominees represent some of the most vital works of art in cinema this year. Each offers a perspective and a story we rarely if ever, see, told with challenging, but ultimately rewarding filmmaking. If more "Best Feature" categories were made up of eclectic selections like this, cinema would be in a better place.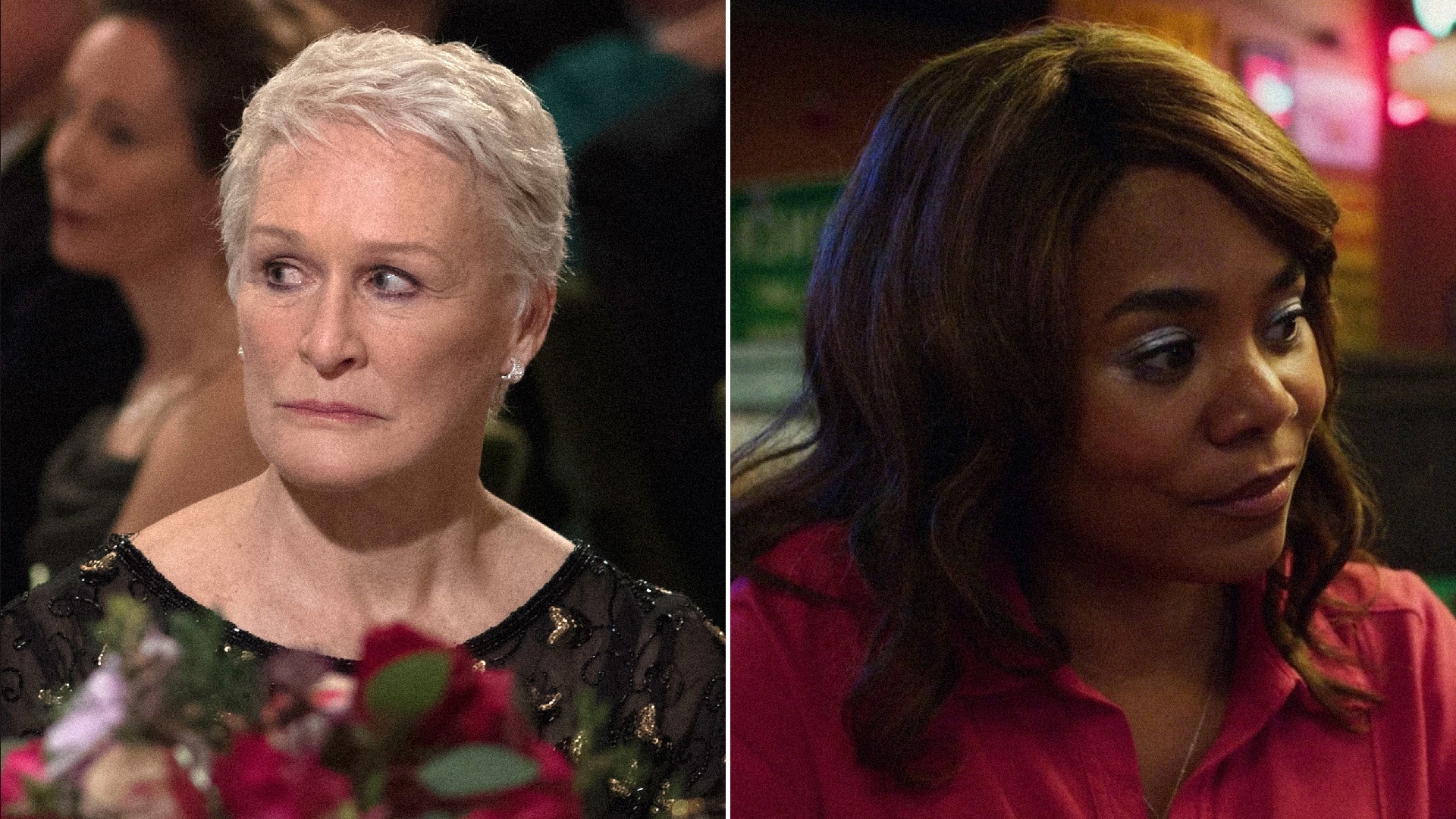 Best Actress
Glenn Close in The Wife (Sony Pictures Classics)
Toni Collette in Hereditary (A24)
Kathryn Hahn in Private Life (Netflix)
Regina Hall in Support the Girls (Magnolia Pictures)
Michelle Pfeiffer in Where is Kyra? (Paladin and Great Point Media)
This year's Best Actress category is one of our favorite groups of nominees from the entire Gotham Awards. Regina Hall in Andrew Bujalski's gem, Support the Girls, is the kind of tiny, powerful, warm performance that is rarely made, rarely seen, and rarely rewarded. And while she's a long shot to win here, it's nonetheless great to see her receive a well-deserved nod.
And the same holds true for Michelle Pfeiffer's heartbreaking role in Where is Kyra? — another excellent feature from Mother of George's Andrew Dosunmu.
The other three nominees are all potential threats to win here, with Close and Collette as possible Oscar contenders. If we were to pick a winner, it would be a toss-up between Kathryn Hahn's emotionally naked performance in Private Life and Collette's emotionally devastating one in Hereditary. Hahn's grounded work really helps elevate the film, which paints a profound portrait of a couple's many struggles to conceive a child. In Hereditary, Collette walks a tightrope of emotions, eliciting both grief and fear. Don't let the jump scares fool you, her's is a dramatic and painfully real performance of the highest order.
Best Actor
Adam Driver in BlacKkKlansman (Focus Features)
Ben Foster in Leave No Trace (Bleecker Street)
Richard E. Grant in Can You Ever Forgive Me? (Fox Searchlight Pictures)
Ethan Hawke in First Reformed (A24)
Lakeith Stanfield in Sorry to Bother You (Annapurna Pictures)
The Best Actor category is represented by another excellent list of nominees, highlighting standout supporting turns (there are no supporting actor/actress categories at the Gotham Awards) by Richard E. Grant and Adam Driver, as well as three stellar, if non-traditional, awards-worthy performances from Ben Foster, Lakeith Stanfield, and Ethan Hawke.
Any one of these fine actors could win the award. Stanfield's go-for-broke performance in the equally absurd Sorry to Bother You shines a light on the soul-crushing reality that many people (especially Black Americans and minorities) experience within America's corrupt capitalist infrastructure. Foster's understated performance unearths a deep vein of emotion in Leave No Trace, which is a bruised soul of a film. And in BlacKkKlansman, as a Jewish detective asked to go undercover inside the KKK, Driver balances humor and complexity. Then we have the two most likely winners: the severely and long-underrated British character actor Richard E. Grant and the always-working, always-amazing Ethan Hawke. Can You Ever Forgive Me? Grant gives a tragicomic performance as a literary forger, Jack, working in tandem with Melissa McCarthy's Lee Israel. While sometimes humorous, the film slowly builds to tragedy, and Grant is at the heart of the film's saddest scene.
In First Reformed, Ethan Hawke gives a very restrained and anxious performance. Hawke is known for being quite the talker on tour for his films, giving us some of the best sound bites of the year, but his role in First Reformed is decidedly more contemplative. It's also his career-best.
Ultimately, the Gotham Awards might not translate to major Oscar wins (or even nominations) — A Star is Born versus Roma still appears to be the narrative leading up to the Oscar nominations — but in highlighting films that audiences may have missed, but nonetheless need to see, discuss, share, and argue over, the Gotham Awards represent what indie awards should be. Whether watching in a dark, communal theater or at home on your couch, there are countless films just waiting to be discovered (and awarded) and the Gotham Awards prioritize that sentiment perfectly.
Enjoy the rundown? While the Gotham Awards have proven a good prognosticator in the lead-up to the Oscars, it is also just the latest of many in the long awards season. Check out our 2018 Fall Film Festival Primer, where we quickly give you the low-down on everything you need to know for awards season. Then catch up on the movies you missed from this year's past festivals with our recaps from NYFF (Part one and two), Cannes (Part One and Two), and Sundance (Part One and Two).