Walking out of Madeline's Madeline nothing seemed to make sense. I know that as I left the screening room, I was physically putting one foot in front of the other. I know I opened the doors to walk outside into the blistering cold, as the unrelenting snow continued to fall in Park City, Utah. I know that upon hopping on the shuttle I heard someone say, "God, what the hell was that?"
Indeed I was asking myself the same question. Director Josephine Decker's latest film is an alternately dazzling, vexing, and hypnotizing endeavour—a forceful piece of experimental art to be reckoned with. There is a story, although it's best to abandon preconceived notions of how narrative film should unfurl.
Here's what you need to know: Madeline's Madeline is a breathtaking portrait of a creative triumvirate. There's Regina (Miranda July), a single mother at the end of her rope. Madeline (Helena Howard), a teenage acting prodigy grappling with the onset of mental illness. Then, finally, there's Evangeline (Molly Parker), Madeline's teacher at the Manhattan-based experimental theatre company. Collectively they push one another to their respective brinks. The result is truly the kind of film Sundance is designed to spotlight. It pushes boundaries and tries something new.
After Madeline's Madeline made its premiere, Decker was in a daze. All the tireless work had paid off. The race was finally over. Now, it was time to talk.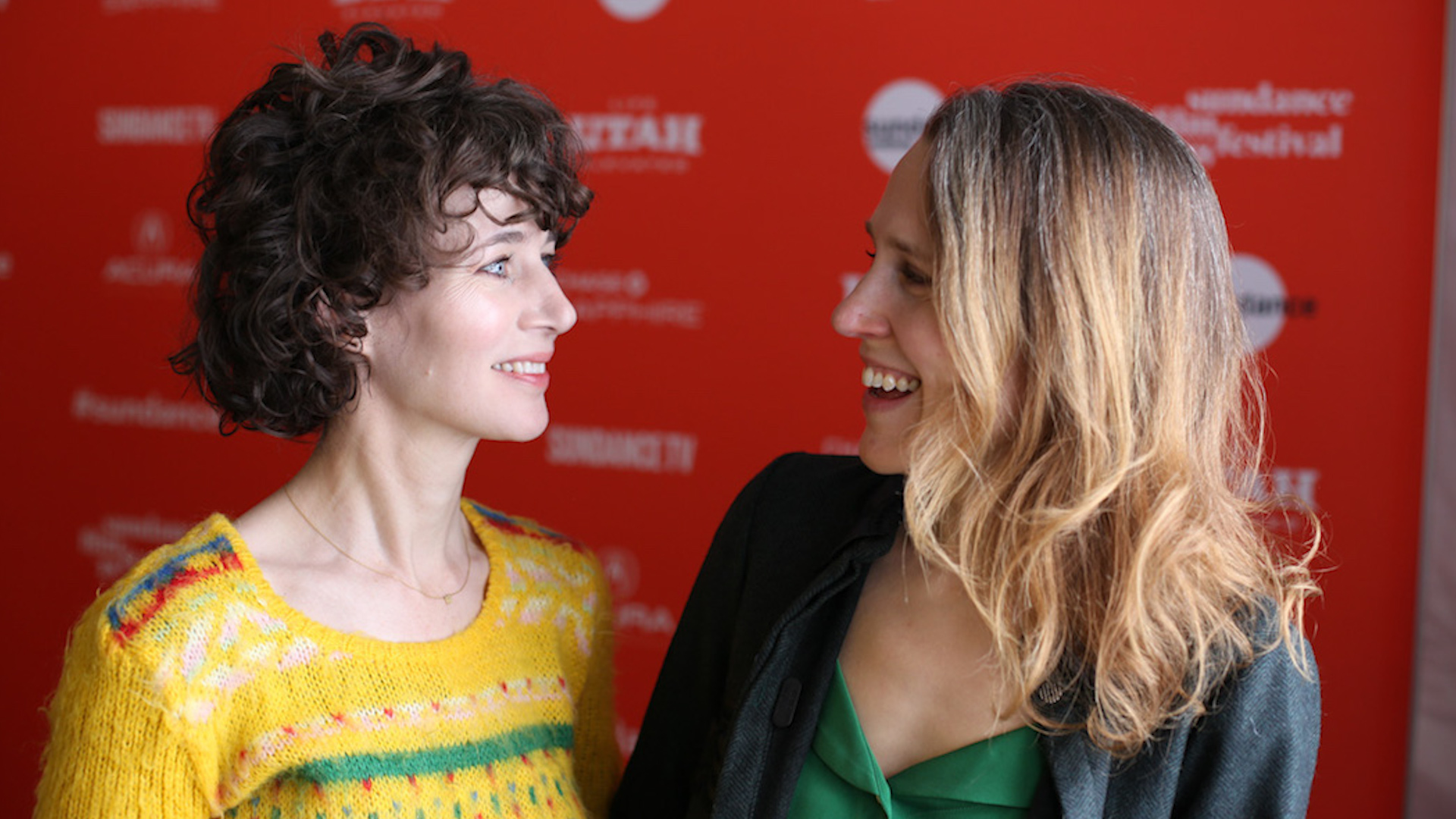 Sam Fragoso: Can we just start from the beginning: how do you arrive at something like this?
Josephine Decker: (laughs) Through hellfire and stone. First, in the editing we started whittling it down, whittling down, whittling down, and by the end of probably the third month, I felt like we were getting to a stronger edit. In terms of the arc of the film as a whole, it wasn't quite there. It wasn't until Marie-Helene Dozo was like, "What if we take the end and put it in the middle?" We were like, "Oh, okay!" So we re-crafted. It's funny, the editing process is really long and complex for me because I haven't always been starting from a script that's like a script-script. It's more like a poem. I remember when Joe Swanberg showed up to film Thou Wast Mild and Lovely, he's like, "Well, Josephine wrote an 84-page poem that we're all going to turn into a movie." I do that on purpose to some degree. Also, it's an enormous headache.
SF: But it seems that's what's natural to you, writing the eighty-four-page poem.
JD: No, it's true, I chose this. I knew from the beginning I wrote a script and was like, "I'm going to find this in editing," because it has so many elements. I would not recommend doing that. I watched it last night and I was kind of like, "Oh, this is maybe a little…is this movie a little hard to follow?" And then at the end, I was like, "Wow, this movie is amazing!"
SF: It's hard to follow at times, but you never feel lost. Did the actors on set ever appear confused about what they were supposed to do—especially when you'll be making last-minute changes?
JD: There were definitely changes that happened—especially the party at Evangeline's house at the end of the film. It was 18 pages, we had 2 days to shoot it. We got to lunch the first day and we're like, "We're not going make it. I can't try to shoot these 18 pages in 2 days, it'll be miserable." So then I was like, let's just throw a party, and if we catch people's lines, we catch them. Ashley's just going to walk around the room and it's going to feel like an f@#king party. And it kind of worked, actually. I remember the end of that first day because at lunch we were like, "Oh, shit," and by the end of the shoot day I was like, "This is one of my favourite shoot days." Because it felt like we were getting back to the way I used to work, which is you just throw people together and put Ashley in the room with them and some magic happens.
SF: In the Q&A you spoke some about rejection, which is really at the heart of this movie—for all three central characters. Have you faced much of that in your career?
JD: I was thinking about when you go around and meet famous people and you're like, "Wow, they've just done so well!" Then I remembered that I feel rejected and a failure 90% of the time, and I was like, oh, you know, reviews are going to stream in and some of them are going to be positive and some of them are going to be negative, and I was like, oh, right. It's beautiful to go outside. The wind and the rush of air and being around the world, but also it's cold outside. That's kind of what exposure is like in a more formal, personal sense. When you're exposed, it's beautiful and then there's the wind blowing in your hair and you're freezing.
Read the interview and want to watch more of Josephine Decker's amazing films? Check out her movies streaming right here on Fandor.
Sam Fragoso is a writer based in Los Angeles. His work has appeared in Vanity Fair,
NPR, The Atlantic, and VICE. He's the host of Talk Easy with Sam Fragoso, a weekly
podcast of long-form interviews with filmmakers, writers, actors, musicians, and, once,
his mother.