Headlined by Alex Cox—you heard that right, that Alex Cox, who brought the world cult classics like Repo Man and Sid and Nancy—Fandor is pleased to announce our new slate of Fandor Funded Releases. First up is Cox's new vision, Tombstone Rashomon. No, that is not some crazy copy error: Inspired by a mix of Sam Pekinpah and Akira Kurosawa's classic film Rashamon, Cox has created a whole new take on the legend of the shootout at the O.K Corral, and you can watch it right now on Fandor.
But the sheer awesomeness that is Alex Cox and his new film is not meant to overshadow Fandor's two other new funded releases. Up next in the billing we have Neighborhood Food Drive directed by Jerzy Rose. If that name doesn't sound familiar to you yet, it's only because the wider world hasn't woken up to this filmmaker with a talent for getting the funniest, darkest performances out of his cast. His last film, the wickedly satirical sendup of academia and its discontents, Crimes against Humanity (available to watch right here on Fandor), cleaned up on the festival circuit, and won Best Feature Film at the Boston Underground Film Festival. Neighborhood Food Drive is the story of two small-time ego-maniacs trying to run a crowdfunding campaign for their restaurant in a gentrifying Chicago neighborhood…to hilarious effect. Check it out right now, right here!
Only have eight minutes to spare? Perfect! We have just the movie for you. Hench, by Ani Simon-Kennedy will remind you of your favorite criminal kidnapping duo, Carl and Gaear, immortalized by the perfect couple of Steve Buscemi and Peter Stormare in the Coen Brother's Fargo. Toby and Oscar, our henchman, are effective, soulful, but just a little bit bumbling. Director Kennedy is inspired by some of our favorite filmmakers here at Fandor, including Agnés Varda and Kelly Reichardt. And we don't think it will be long before we hear her name listed as an inspiration by other filmmakers. Watch Hench, as well as Kennedy's full length film Days of Gray, a post-apocalyptic parable scored by Icelandic artist Hjaltalín, right here!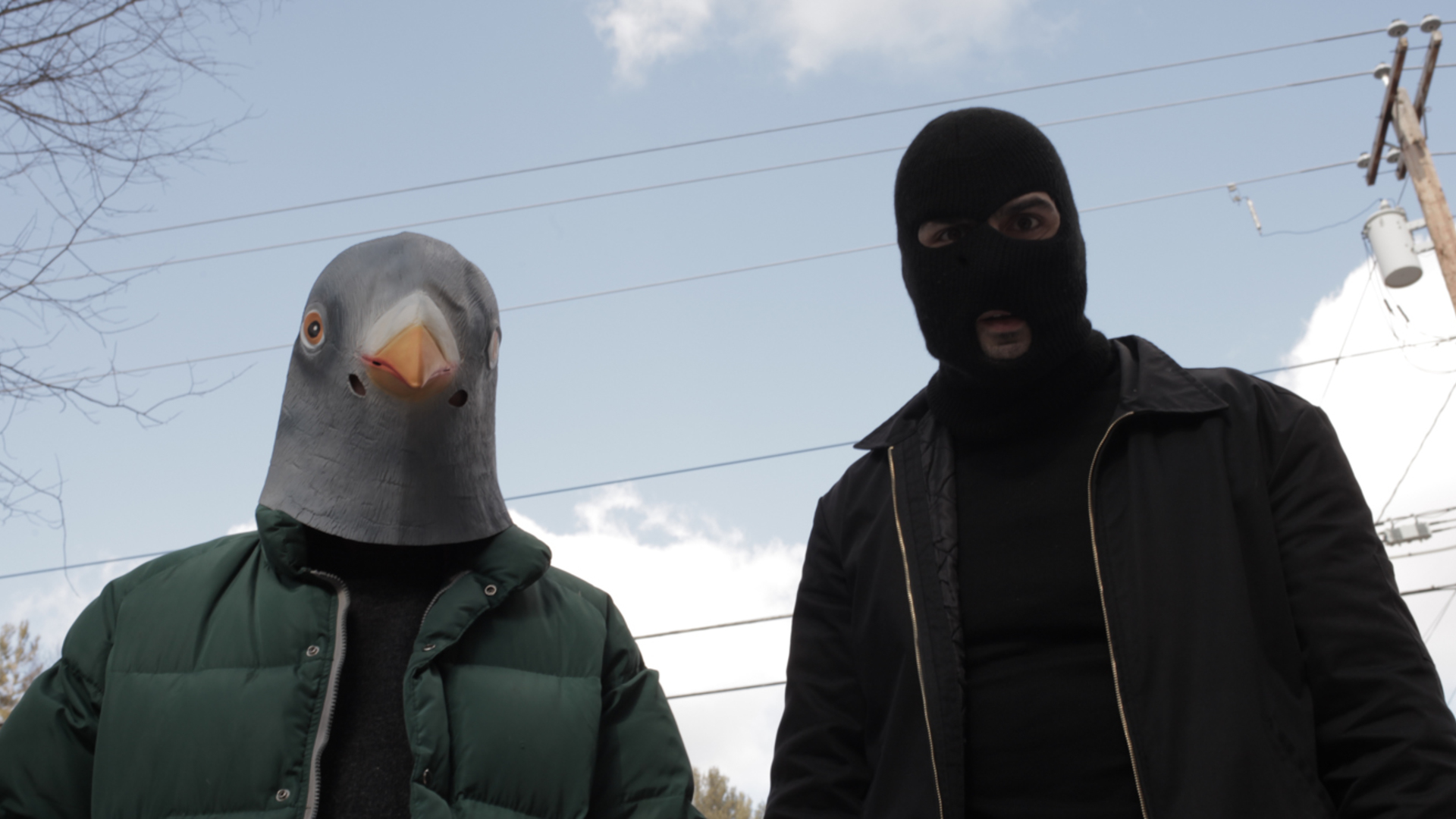 Last, but surely not least, we are pleased to present Night Light, a classic animated short film by visionary filmmaker and artist Lawrence Jordan. It might be said that without Jordan (and artists like Max Ernst and Joseph Cornell, who elevated collage to the level of high art) we might not have the likes of Terry Gilliam—his work with Monty Python or any of the amazing films he's directed since. For those unfamiliar with Jordan's work, the connection to Gilliam will be immediate. Night Light, in the usual Jordan manner, follows the surreal principle of placing objects and people where they ought not to be, and making movements that in the waking world are impossible. Each scene is a kind of drama from another world. Watch Night Light (and many more of Jordan's charming, dreamy films), right here on Fandor!