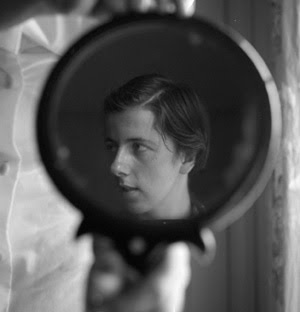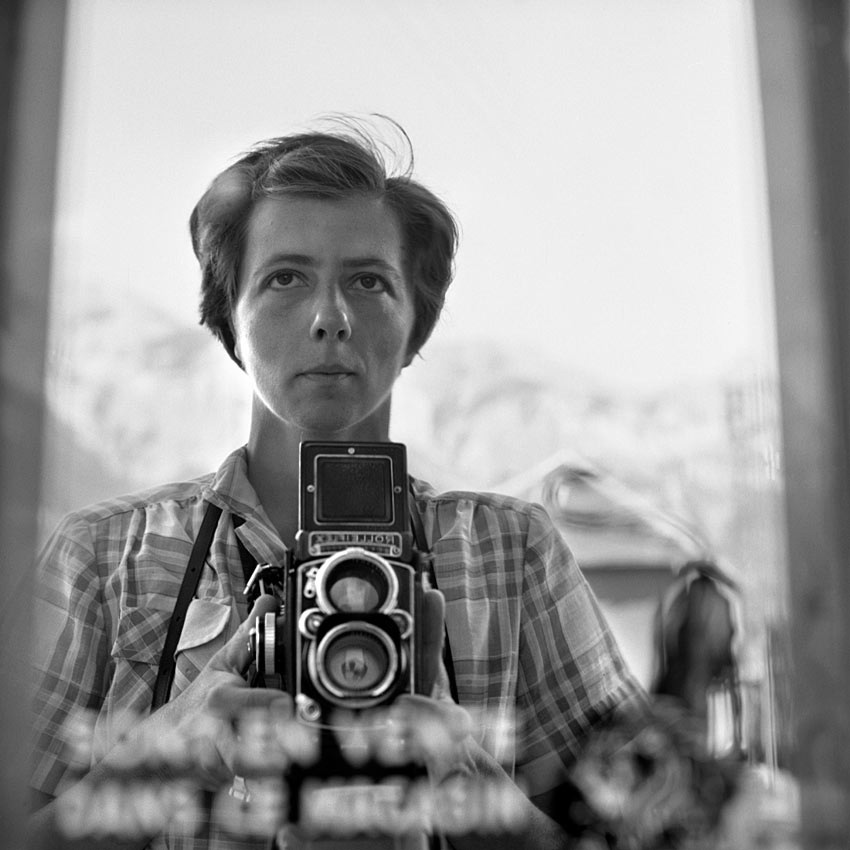 Is it possible to be a recluse in plain sight? That's the question one cannot help but take away from Finding Vivian Maier, a fascinating and oddly unsettling documentary by John Maloof and Charles Siskel about a woman who had a perfectly public life as a nanny and a deeply private one as a photographer. This human paradox came to light in 2007 when Maloof, a real estate agent and president of the Jefferson Park Historical Society in Chicago bought a trunk containing some 100,000 photographic negatives from an auction house for $350 dollars. He had acquired them from a storage locker that had been sold off when fees were left unpaid. It was purely an "impulse buy," but on developing these negatives Aloof discovered images of people and places as beautifully observed and perfectly composed as any taken by such famed "street photographers" as Robert Frank, Ruth Orkin, Helen Leavitt, Diane Arbus and "Weegee"–though minus the emphasis on the grotesque that marked the latter two. Yet none of them had ever been seen by anyone, either public or private.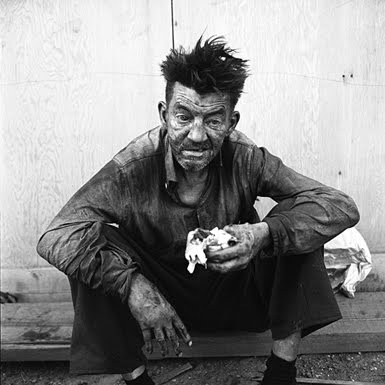 Clearly these images (a number which can be seen at vivianmaier.com) were produced by an individual of considerable talent—and just as considerable mystery. Maloof was now faced with the twin challenges of sorting through his discovery and learning what he could about the person responsible. For Vivian Maier's name was unknown to him or anyone else in the world of photography. In fact as he soon learned Maier's life history was quite difficult to track on any level. As the film shows he was able to meet and interview a number of people who hired her as a nanny (including talk show host Phil Donahue), contemporary adults for whom Maier served as nanny when they were children, and several others who had met her by chance along the course of her eighty-three years. But not one of them could say they really and truly "knew" Vivian Maeir. For while living in the world she was at pains to shut herself off from it. Her only real engagement with life was in taking photographs. And by that the term "taking' must be emphasized. For Maier developed only a small handful of her work—the vast bulk remaining negatives that it took Maloof to bring into the full light of day.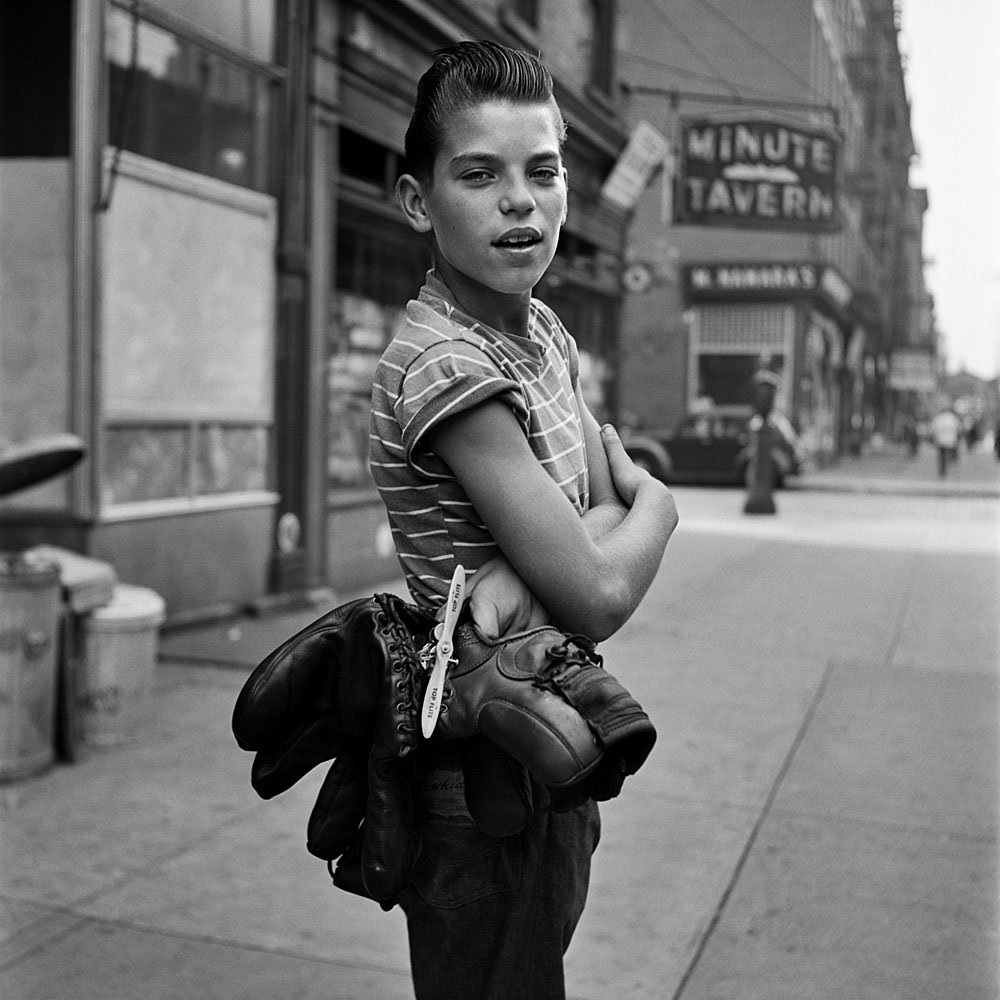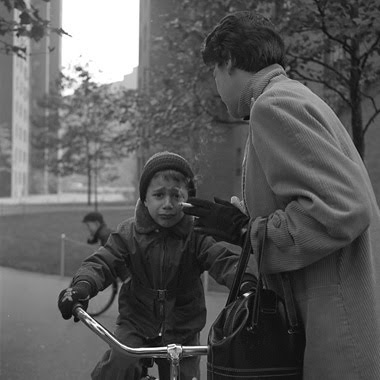 Why did she do this? A clue is provided by one those interviewed who said that when he asked her what she did she replied "I'm sort of a spy." One can see what she meant by the many "selfies" Maier took—the androgynous figure in the mirror's reflection disclosing not so much as a hint of emotion. The work, however, has much emotion. For Maier approaches her subjects with respect and even a hint of affection. As Maloof comes to learn her box camera was held at waist level and pointed up towards the people and places she photographed. As a result Maier could look her subjects calmly right in the eye. She wasn't "surprising" them in a vulgarly "candid" way. Consequently many of them smile back at her in a casually friendly way, conveying a sense of real affection on her part—however controlled and distanced it may have been.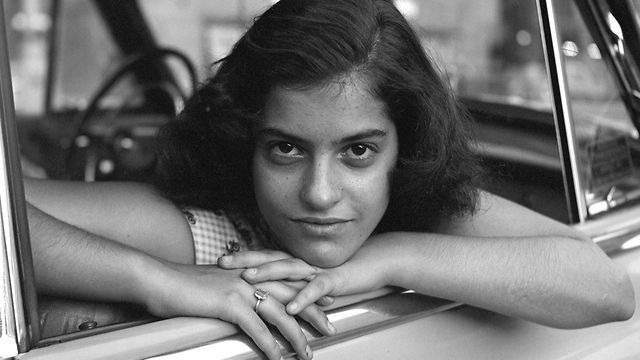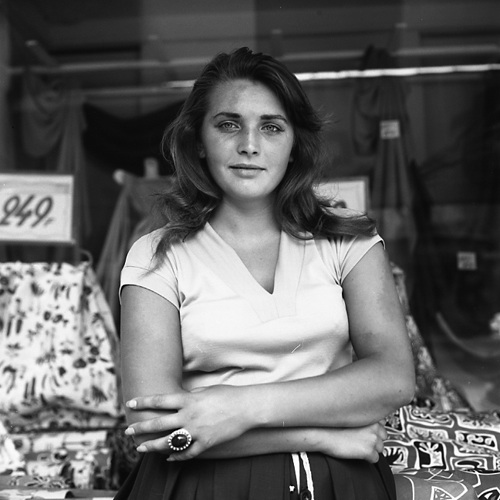 Still "sweetness and light" was scarcely her stock-in-trade. Several of those for whom she worked as a nanny recalling her taking them on excursions to the stockyard and skid row. These were places that they, being children, could scarcely comprehend. Yet they sensed she was teaching them a lesson of some sort. Worse still is one recollection of Maier literally choking her to force her to eat. This was an exception. Still a dark cloud hung over this Chicago Mary Poppins.
Born in New York City in 1926, Maier was the issue of a French-Austrian family who hailed from the obscure Alpine village of Saint-Bonnet-en-Chanpsaur. Throughout her childhood her parents took her back and forth between New York and this tiny village. She briefly worked in a New York sweatshop—a circumstance that must have deeply affected her. For in the recordings Maier left behind (Aloof came into the possession of cassettes she had made along with 8 and 16mm films that the storage house was about to toss into the trash along with the mounds of newspaper tis inveterate "pack rat" had amassed) she evidences familiarity with Socialist idealism. There is however no record of her ever joining an organized political group or putting her belief into practice in any way. And this is as one with the fact that there is no record of her having any sexual or romantic relationship or even the most casual friendship. All we know for sure is that she worked as a nanny in the Highland Park area of Chicago for forty years. In 1959 and 1960, she travelled to Los Angeles, Manila, Bangkok, Beijing, Egypt, Italy, and the American Southwest, her camera her sole companion. Taking photographs was something on the order of Art transformed into obsessive-compulsive-disorder. For she did it for herself alone and was therefore like every other aspect of her existence that anyone might dare to inquire of "none of your business."
Maier died in 2009, two years after Maloof's auction purchase. They never met, and from the testimony of those few who knew her at the end he would have gotten no help from her. She wouldn't have sprung to life the way the Beales did for David and Albert Maysles in Grey Gardens. They were recluses who ended up engaging themselves with the world. Maier would have slammed the door in Maloof's face.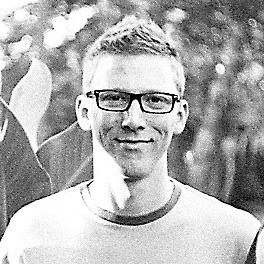 The demons that kept Vivian Maier sealed off from the world had overtaken her by then. Happily some of the children she had cared for in the 1950's bought her an apartment in the Rogers Park area of Chicago and paid her bills. But Vivian was now madder than a hatter. Death came following a fall on an icy street resulting in a head injury from which she never recovered. It would be nice I suppose to discover a "Rosebud" in all of this—an incident from her past that made her the remote, removed creature that she was. But that would be all too simple. Let's take Vivian Maeir at her word. She was a "sort of a spy." And it's none of our business to ask wherefore and why.
Finding Vivian Maier trailer: