In the late 1980's, two friends from the Midwest moved into a run down apartment in San Francisco's Lower Haight district. It was right after they signed the lease and received the keys that the landlord said, "Oh, by the way, the neighbors can be a little loud." After watching Shut Yer Dirty Little Mouth, which recently played at San Francisco's own SF IndieFest, you might think that seemingly innocuous statement could be the understatement of the century. No sooner had these two young men moved in than they started hearing the intense, drunken arguments between their neighbors, Pete and Ray. At first they were horrified, but soon they became strangely fascinated with these arguments and started to record them.
They weren't the only ones transfixed by Pete and Ray. Slowly, as the tapes were shared, the recordings made in that small San Francisco apartment travelled their way around the world. They were transcribed in comic books, sampled in songs, and dramatized in plays and films. In the years before the Internet took hold and information could suddenly travel across the world in seconds, the arguments between these two people in their run down apartment (which was painted pink and dubbed "The Pepto-Bismol Palace") became a viral sensation.
Shut Yer Dirty Little Mouth is a small film that feels like an off-off-Broadway stage performance. It mostly takes place on a single set (the interior of the apartment Pete and Ray share), with ninety-nine percent of the lines owned by its two main characters. It feels a bit like a lowbrow Beckett play. And, like Beckett, it manages to feel larger than its small confines and (almost definitely) miniscule budget. This is due to two things. First: we, as the audience, have the perspective to understand just how far the voices of these two men managed to carry. Theirs is a San Francisco story, sure, but it's also a global phenomenon—one that seems common now because of the speed in which information travels these days. But in the late 80s and early 90s, when underground VHS and cassette tapes circulated slowly between friends, across school campuses, or on late night cult TV shows, the fact that these two men's drunken arguments reached all the way to New Zealand (as we hear in the replaying of an Aukland FM station that serialized the recordings in 1993 in the opening of Shut Yer Dirty Little Mouth) is really something remarkable. And second, the story of these two deeply unhappy, insular-to-the-extreme people is incredibly funny and sad in a way that will remind you of people you have known and cared about.
There is no arc to Shut Yer Dirty Little Mouth. Ray and Peter drink and argue. Sometimes, the scene fades in and the two men are already near comatose from drinking, and then they argue. Through these never-ending, ear-splitting exchanges we begin to get to know them, and come to understand that these two people weren't always this way — that they were once "normal," or at least functional.
Peter (Gary Shadix) is large and towers over the older and more diminutive Ray (Gill Gayle), who manages to exist on a level even more pathetic than his roommate. While Peter manages to retain some level of self-awareness, even after imbibing enough vodka (which he mixes with orange Fanta) to kill a horse, Ray loses himself in the booze. He becomes obsessed with Peter's sexuality and with his own fecklessness and lack of power in the relationship. He often threatens to call the cops on Peter, but when he picks up the phone he can't seem to remember the number, or how to use a phone. Or maybe he's just too afraid to go through with it.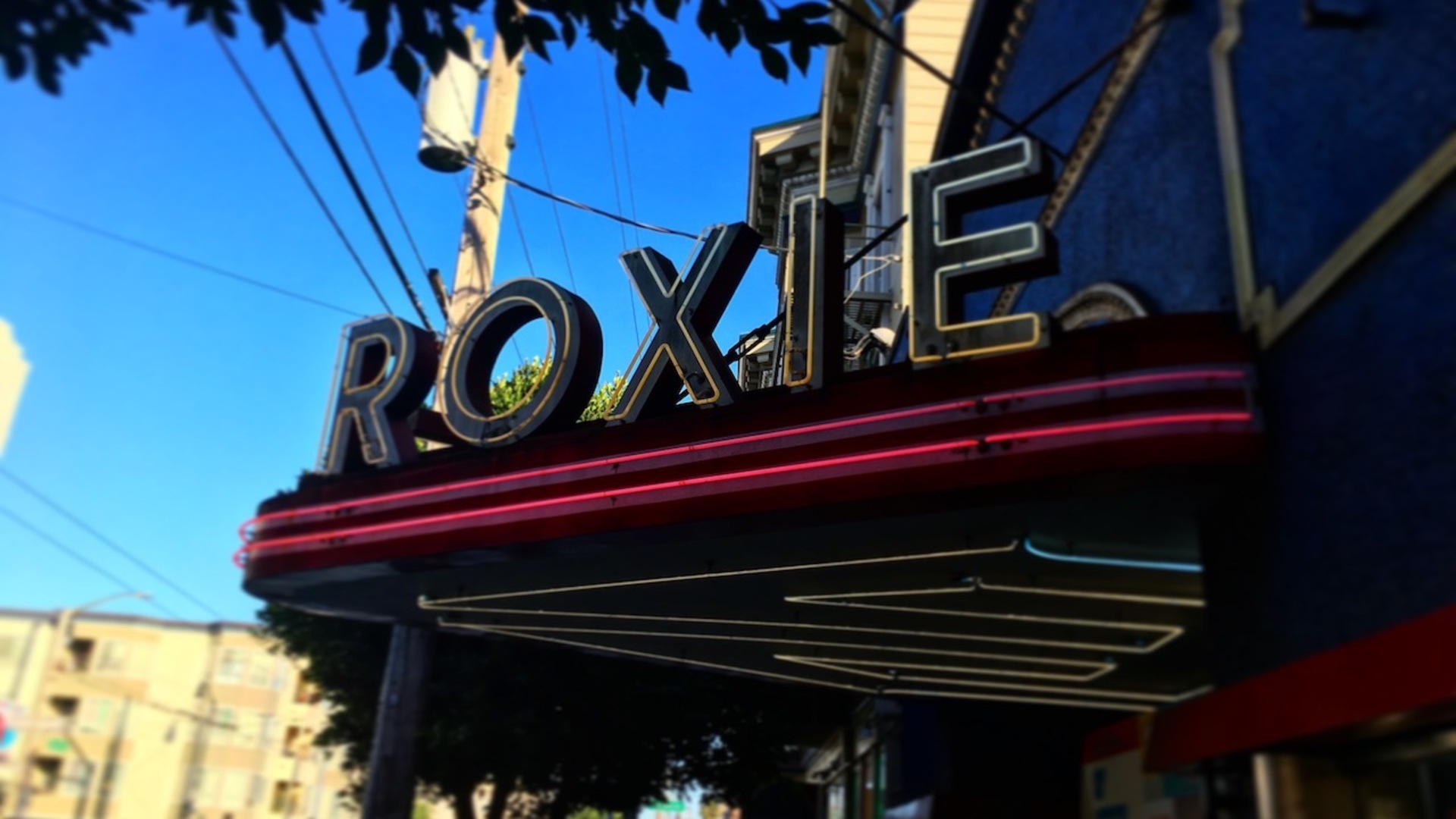 When people speak figuratively about a movie being a "train-wreck," so awful they can't look away, they're talking about dynamics like the one between Peter and Ray. Their exchanges, even when they devolve into the same two lines repeated as if into an echo chamber, are deeply fascinating, funny, and tragic. While much of this is down to the original subjects of the audio tapes, the fascination you'll feel is also due largely to the late Glenn Shadix, who most people will know from his collaborations with Tim Burton in The Nightmare Before Christmas and Beetlejuice. Shadix is wonderful as Peter, somehow managing to be at once monstrous, funny, and, by the end, heart-breaking.
If you live in, or have ever been to, San Francisco, and more specifically the Haight district, this movie will serve as a slice of life, a time capsule to that place in the late 1980s. But even if you have never been to the city, the movie needs to be seen to experience the unique relationship between Peter and Ray, who have been leaving listeners in awe for almost thirty years.
Thank you to SF IndieFest for showing this movie once again on the big screen at the Roxie in San Francisco. It feels like a bit of a homecoming for the film. And if you're in the San Francisco Bay Area, be sure to check out the festival, which runs through February 14.
Want to know more about SF IndieFest? Check them out here.
Watch Shut Yer Dirty Little Mouth right here on Fandor.