Blame it on La La Land: These days, the movie musical is back in a big way. From The Greatest Showman to Mary Poppins Returns, A Star is Born, and even the upcoming zombie Christmas movie Anna and the Apocalypse, the song books are really starting to pile up! But there's another way to perform music as narrative, and it doesn't involve original songwriting; instead, we're here today to talk about the jukebox musical, which builds a story from already-released songs by one or many artists. One could argue that, with A Hard Day's Night, Help!, and even Yellow Submarine, it was the music of The Beatles that really brought us the jukebox musical form we know and love today — one that's more big screen than Broadway.
It seems only fitting, then, that The Beatles' discography would go on to be the inspiration for a contemporary jukebox musical, Julie Taymor's visionary tour de force Across the Universe. Starring Evan Rachel Wood, Jim Sturgess, and Joe Anderson as three friends brought together and torn apart by the tumultuous 1960s and the violence, drugs, and revolutionary energy that powered the decade, Across the Universe mixes many genres and takes aesthetic risks in the service of bringing those times and, by extension, those songs, to life.
So, in honor of Across the Universe's limited engagement on Fandor, I rounded up a few of our other favorite jukebox musicals and ranked them in chronological order (according to when they are set, not when they were released). Put another dime in the jukebox, baby! Here we go: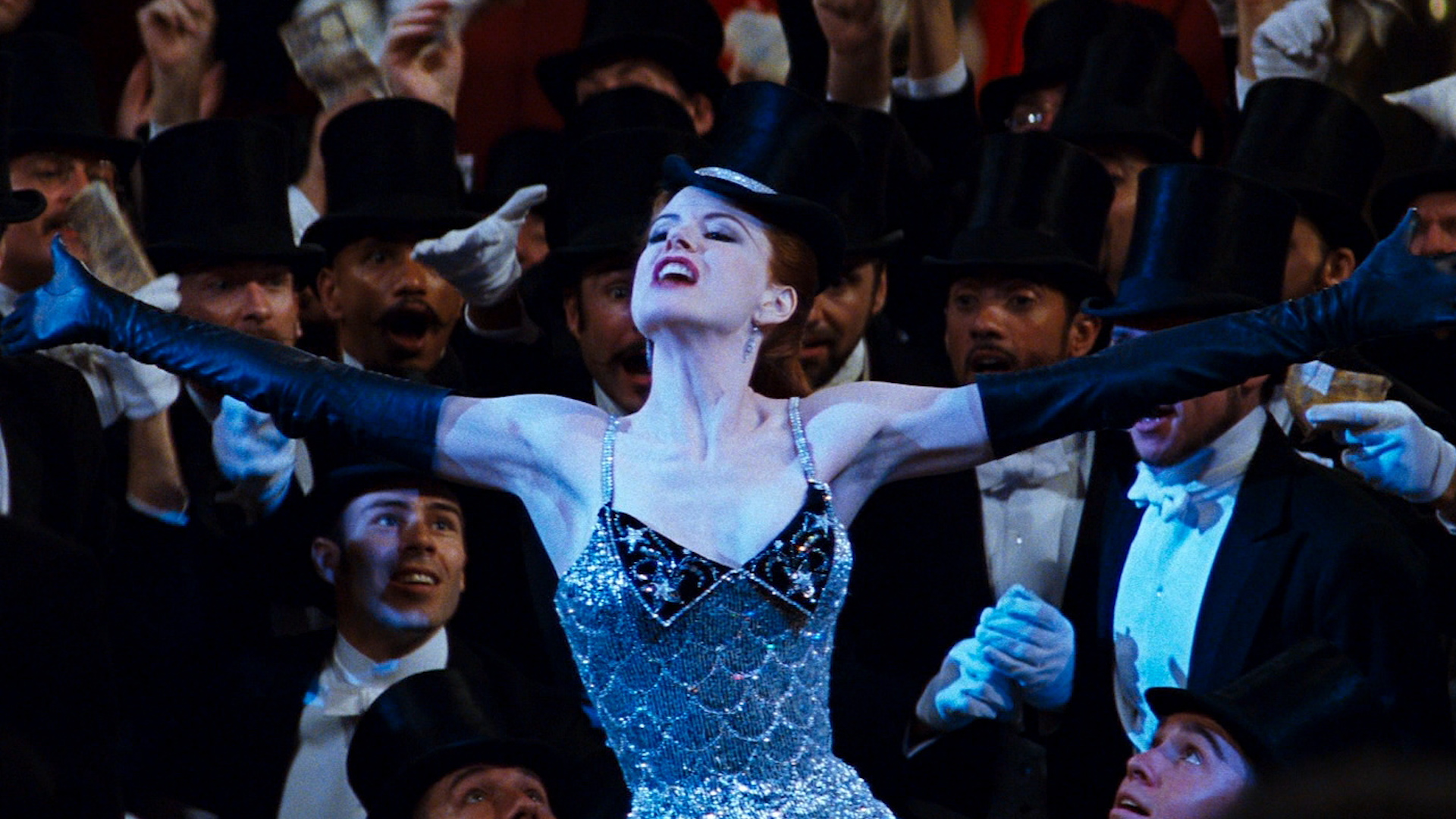 Moulin Rouge! dir. Baz Lurhmann, 2001
There will never be a movie musical with more wattage than Baz Luhrmann's multiple-Oscar-nominated masterpiece from 2001, which stars Nicole Kidman and Ewan McGregor as star-crossed lovers who meet in seedy, sensual Montmartre at the infamous titular nightclub at the turn of the twentieth century. With one of the more diverse songbooks in the world of jukebox musicals, Moulin Rouge! features Madonna, Queen, The Police, Nat King Cole, T. Rex, and even Rodgers and Hammerstein. But the greatest gift this movie gave to the world is of course "Lady Marmalade," as performed by Li'l Kim, Christina Aguilera, Pink, Mya, and Missy Elliott. Hey sister, go, sister, soul sister, go, sister….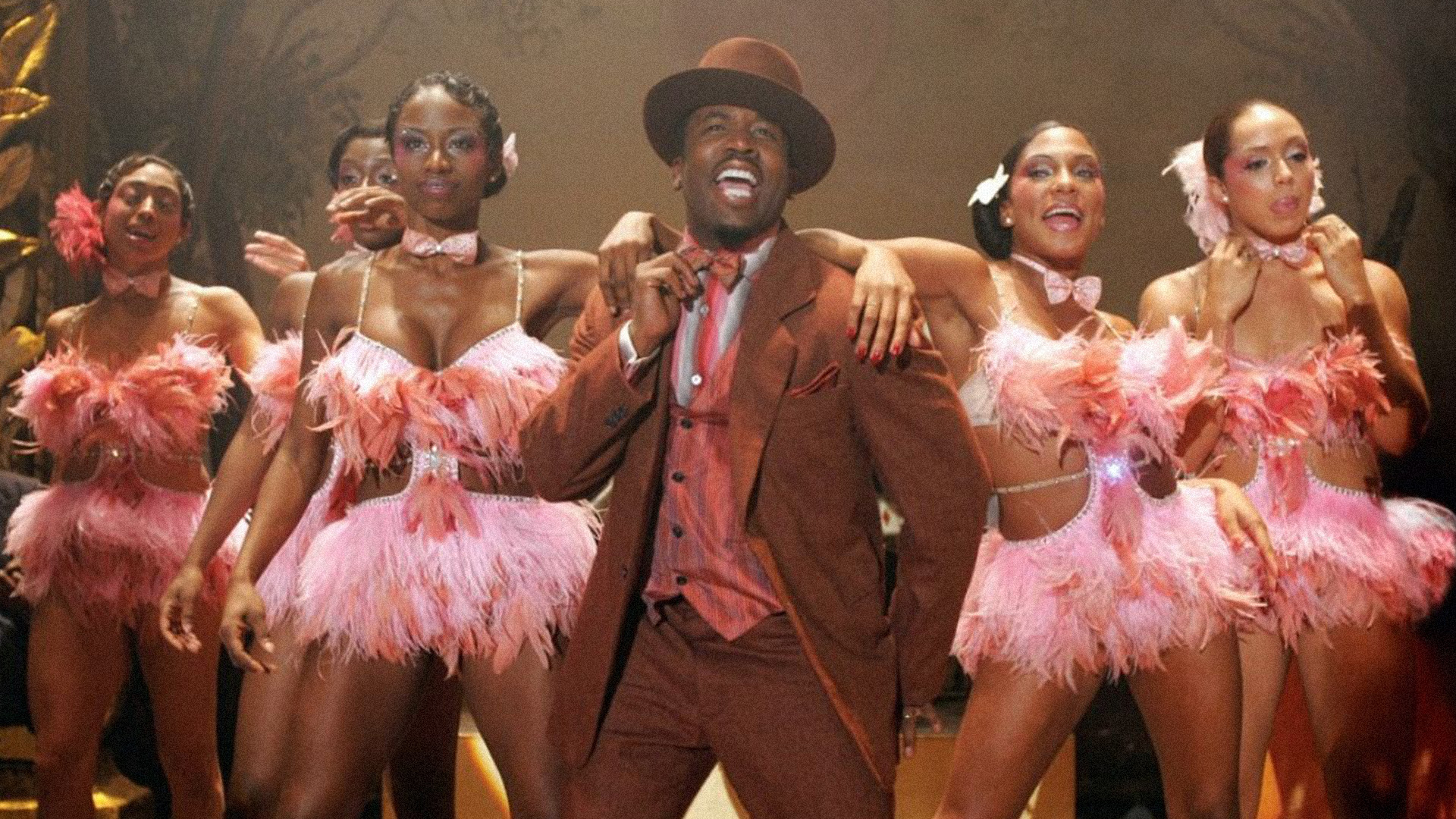 Idlewild dir. Bryan Barber, 2006
Set in the South during Prohibition, Idlewild isn't exactly nuanced, but that's not really the point of a musical, now is it? Full of bootleggers, gangsters, guns, and giant fur coats, and featuring an iconic cast including Terrence Howard, Paula Patton, and Ving Rhames, to say nothing of Patti freakin' LaBelle, it boasts a soundtrack with material from three separate OutKast albums. A lot has happened in the twelve years since Idlewild was released, but just reliving it through the trailer makes us wish OutKast would reunite…and make another movie.
Jersey Boys dir. Clint Eastwood, 2014
The story of Frankie Valli and The Four Seasons, as directed by Clint Eastwood: Doesn't that sound like good, clean fun? Tinged with a little bit of That Thing You Do and a little bit of La Bamba, but, you know, more Jersey, Jersey Boys is chock-full-o'-golden-oldies, masterful performance sequences, and sweet, sweet harmonies. It's also got plenty of music industry intrigue and machinations to keep things humming, so to speak, along. There's just something so romantic about the thought of four young guys singing a cappella under a streetlight, isn't there?
The Wall dir. Alan Parker and Gerald Scarfe, 1982
In the semi-biographical postwar epic written by Roger Waters (complete with out-of-this-world animations by Gerald Scarfe), life ain't easy for a boy named Pink. Honestly? It's a weird time to be revisiting some aspects of this cult classic, namely what we'll call (for lack of a better term) "the Nazi stuff." It's just so dang prescient! The Wall is kind of like the Fight Club of jukebox musicals, but it could also be seen as a cautionary tale that anticipated the current radicalization of white men into violent fascist movements. Maybe this is a reach, but the concept of self-awareness and empathy as weapons to tear down toxic architecture has recently grown in both metaphorical and literal significance over the past two years or so.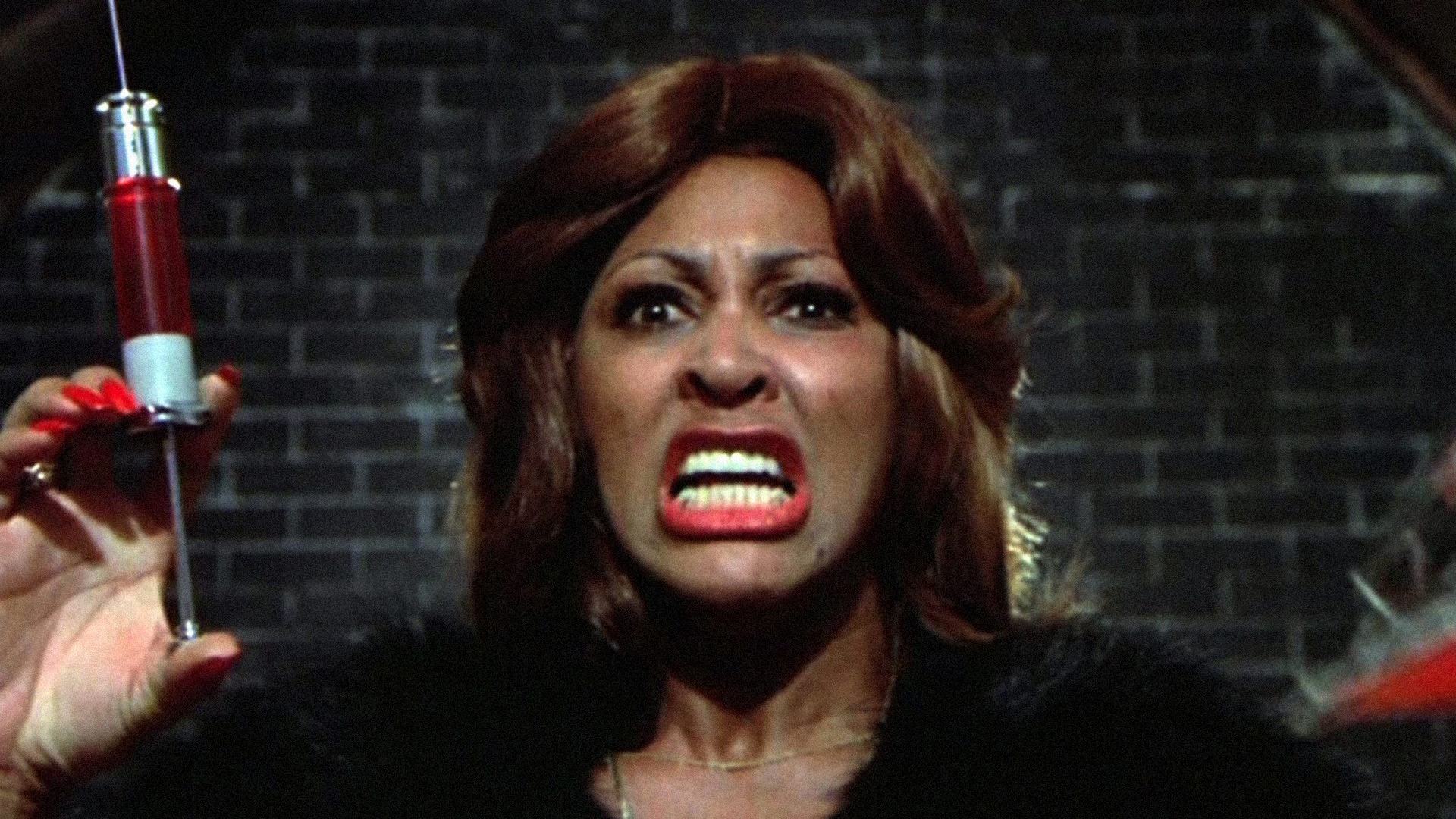 Tommy dir. Ken Russell, 1975
As concept albums go, Tommy is a weird one, but The Who is catchy as all get-out, and that's really the glue that holds together this strange (and at times, less than politically correct) story of childhood trauma, resilience, redemption, and yes, pinball. Why revisit this hyperbolic rock opera? Well, for one thing, pinball is very in right now — ask anyone from Brooklyn or Portland. For another, so are charismatic and offbeat spiritual leaders! Plus, director Ken Russell really makes the visuals to match the music, which is over the top. Watching it puts a lot of Taymor's choices for Across the Universe into better context.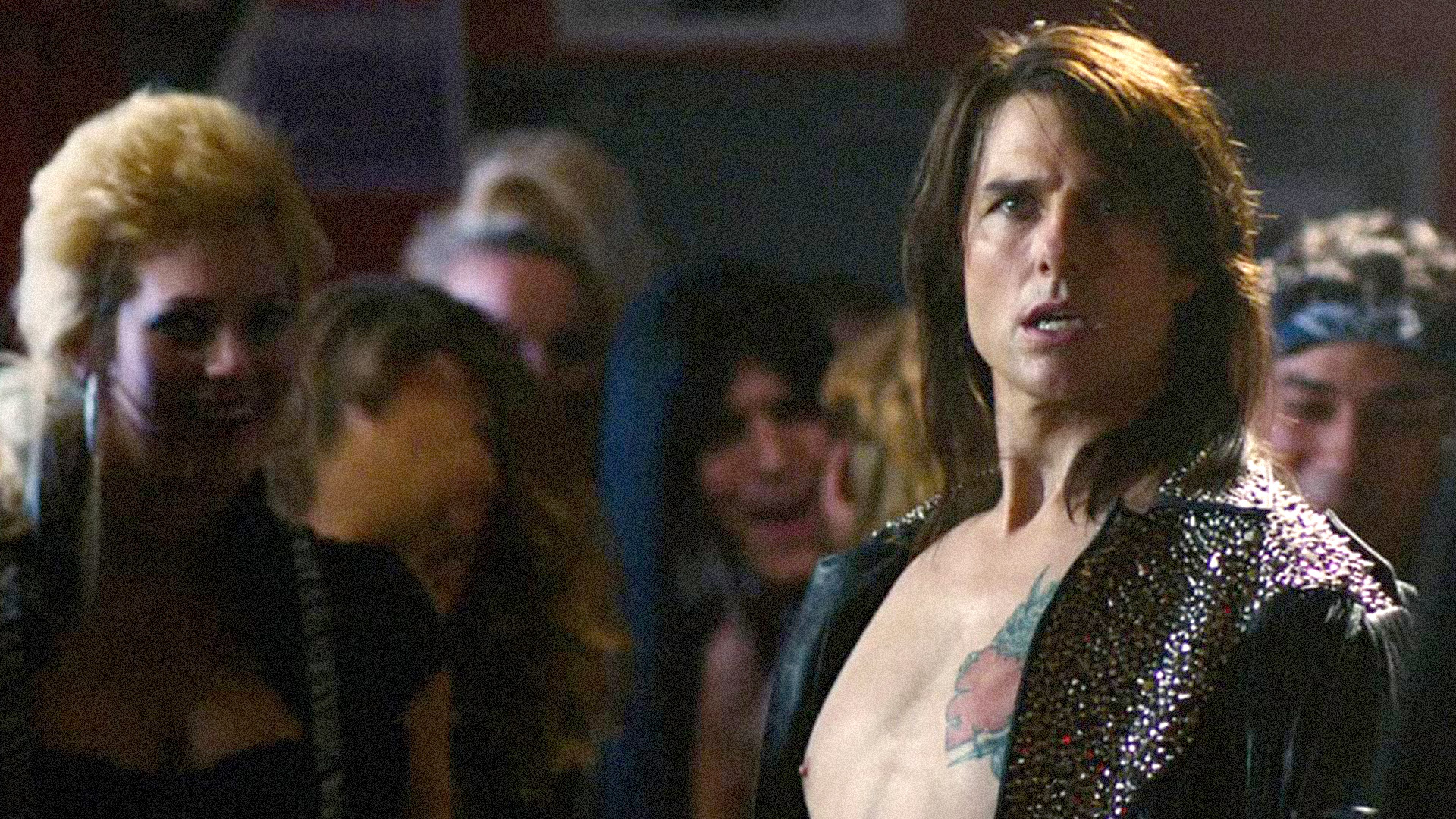 Rock of Ages dir. Adam Shankman, 2012
First of all, nobody talks about this movie when they talk about Tom Cruise. It's always about him shooting guns on a motorcycle or surfing a 747…or whatever. To be quite honest, most of the casting choices in Rock of Ages give one more than a little pause, and the only one that truly feels seamless is perhaps Russell Brand. Watching him sing a lovey-dovey duet with a long-haired Alec Baldwin is uncanny, but in kind of a fun way, and reason enough to give Rock of Ages a spin. But I'm sorry, and no insult intended to Catherine Zeta-Jones, but what's been done to Pat Benatar here is simply inexcusable.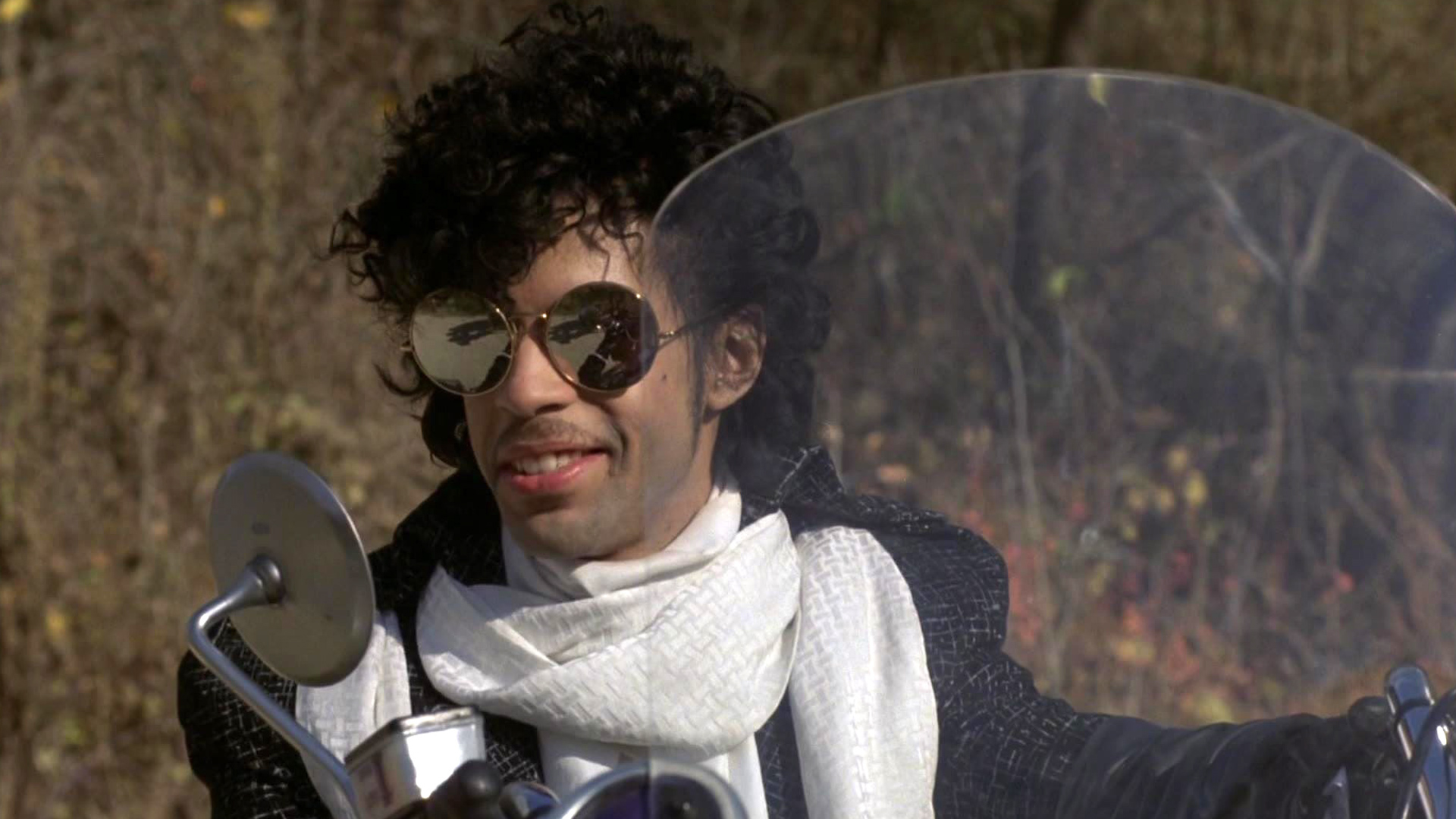 Purple Rain dir. Albert Magnoli, 1984
What even needs to be said? Movie musicals are a lot of things, but with this one huge exception, sexy is not one of them. Romantic? Sure, but that's not the same thing at all. Even The Rocky Horror Picture Show, kinky as it may be, could best be described as campy, and not particularly sensual. Enter the dreamy, steamy phenomenon of the exuberant genius known as Prince (may he rest in power). Sure, the film has some flaws in both form and concept, but if anyone performer has the pure allure to carry a jukebox musical on his exquisitely costumed shoulders, it's the Purple One, and Purple Rain represents the apotheosis of his creative vision. Just let those doves cry.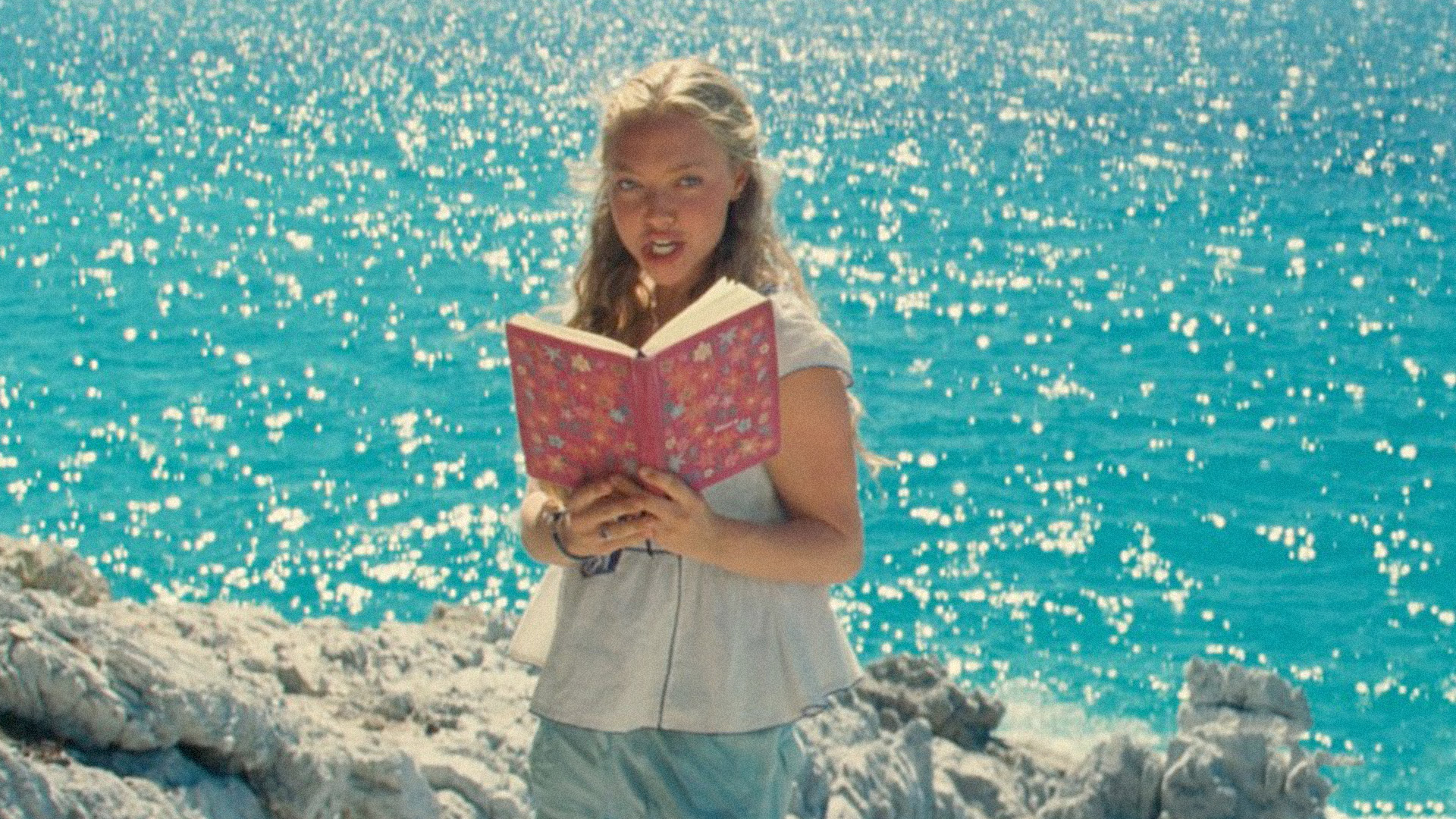 Mamma Mia! The Movie dir. Phyllida Lloyd, 2008
There's nobody like Meryl Streep to lend credibility to a project, no matter how ridiculous it might sound on paper. Celebrating its tenth anniversary this year (as well as the release of a sequel, Mamma Mia! Here We Go Again), Mamma Mia! probably shouldn't work nearly as well as it does. I mean, come on: Where's the connection between Swedish pop and a tiny Greek island? Rather than taking a more sweeping, generational perspective like some other jukebox musicals, this story is, in comparison, much more elegant and intimate. Add Pierce Brosnan, Stellan Skarsgård, and Colin Firth as suitably smoldering suitors (albeit of a certain age), and an all-girl band called The Dynamos, and you've got a recipe for one yummy confection, indeed.
Watch Now: The last call! Across the Universe is available streaming on Fandor through September 30th, so don't wait to watch this fabulous Beatles jukebox musical.