"Dive bars are like the living room of my version of the real America," explains cocktail historian and Esquire "Best Bars In America" writer, David Wondrich. A lively bartender, "crap on the walls," a great jukebox, being charged three different prices for the same drink on the same night. These are telltale signs that you might be in a dive bar. A dive bar doesn't really have an all-encompassing definition, but to paraphrase Justice Potter Stewart in 1964 when asked to define pornography, "you know it when you see it."
Dive bars attract all types: Degenerates, drunks, weirdos, criminals, bowlers, travelers, camp counselors, musicians, stuntmen, boxers, and even astronauts. That's why the dive bar makes for such a great location in the film: Anything can happen — from an over-the-top drug deal gone wrong to a very real, very intimate conversation between friends or lovers. Even in the new age of cocktail bars and craft beer, the simplicity of the dive bar attracts drinking enthusiasts from all walks of life.
There have been many great American dives in film history, (some fictional and some in which you can actually throw back a few buckets of High Life, yourself). So what say we sidle up to the bar, load up the jukebox, and explore ten of the most memorable American dive bars in film.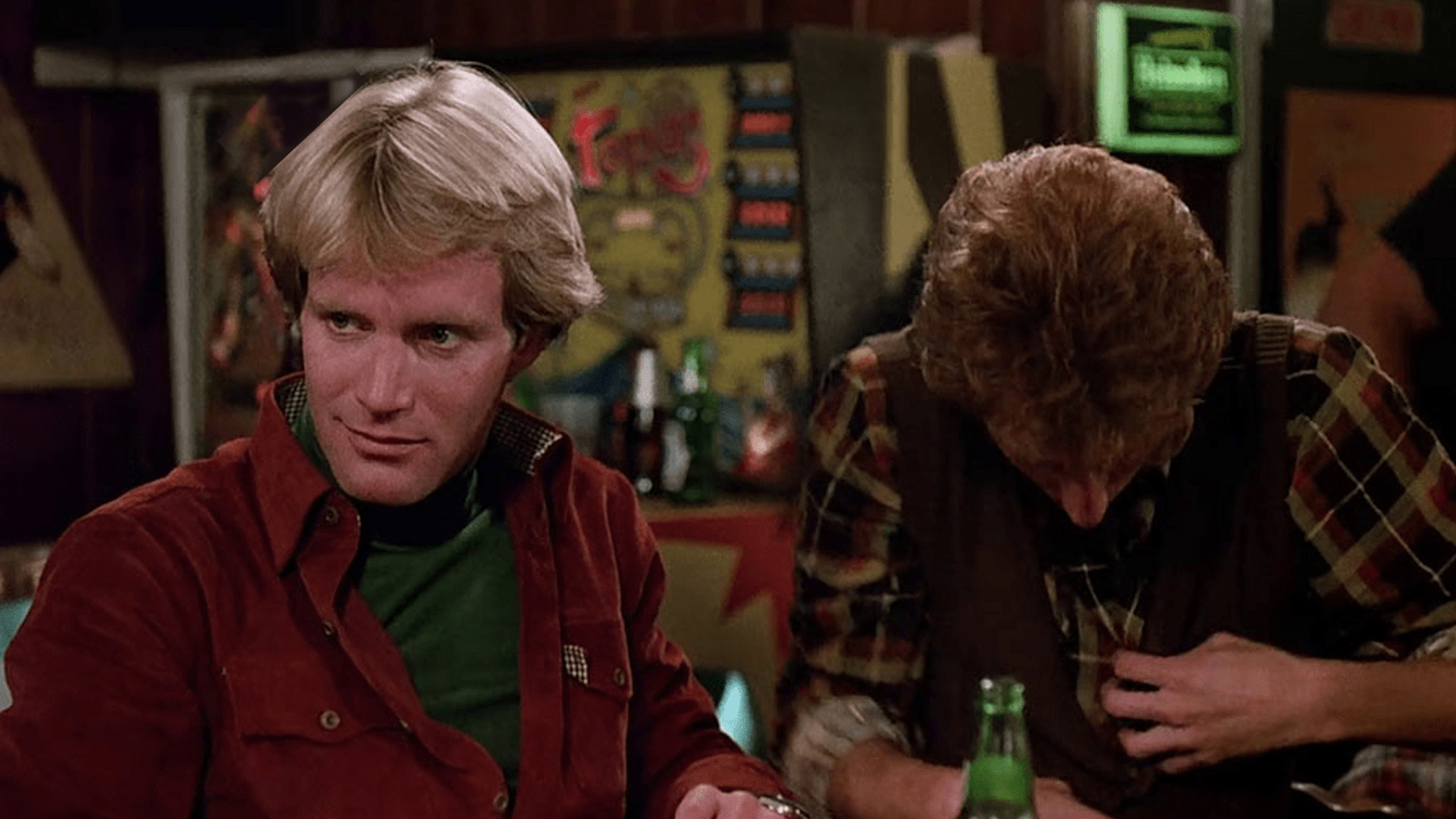 Friday The 13th Part II 
dir. Steve Miner, 1981
After a long day of setting up camp at Packanack Lodge (only a few miles away from where a team of counselors was brutally murdered by Pamela Voorhees five years prior), final girl Ginny, bossman Paul Holt, and merry prankster Ted head over to New Jersey's Casino Bar to throw back a few Heinekens. What can be assumed is a local country/blues band (probably the bartender's cousin) wails in the background, and while Ginny certainly tries to bring the party down, armchair psychoanalyzing Jason Voorhees' love for his mother, Ted ain't going to let that kill his buzz. While Ginny and Paul head back to camp, Ted remains, asking a patron where the after-hours action is in town, and thus marking one of the few times a person's vices prevented them from getting brutally murdered in a Friday The 13th film. Unfortunately, the bar where the film was shot burned down a few years after the film was released.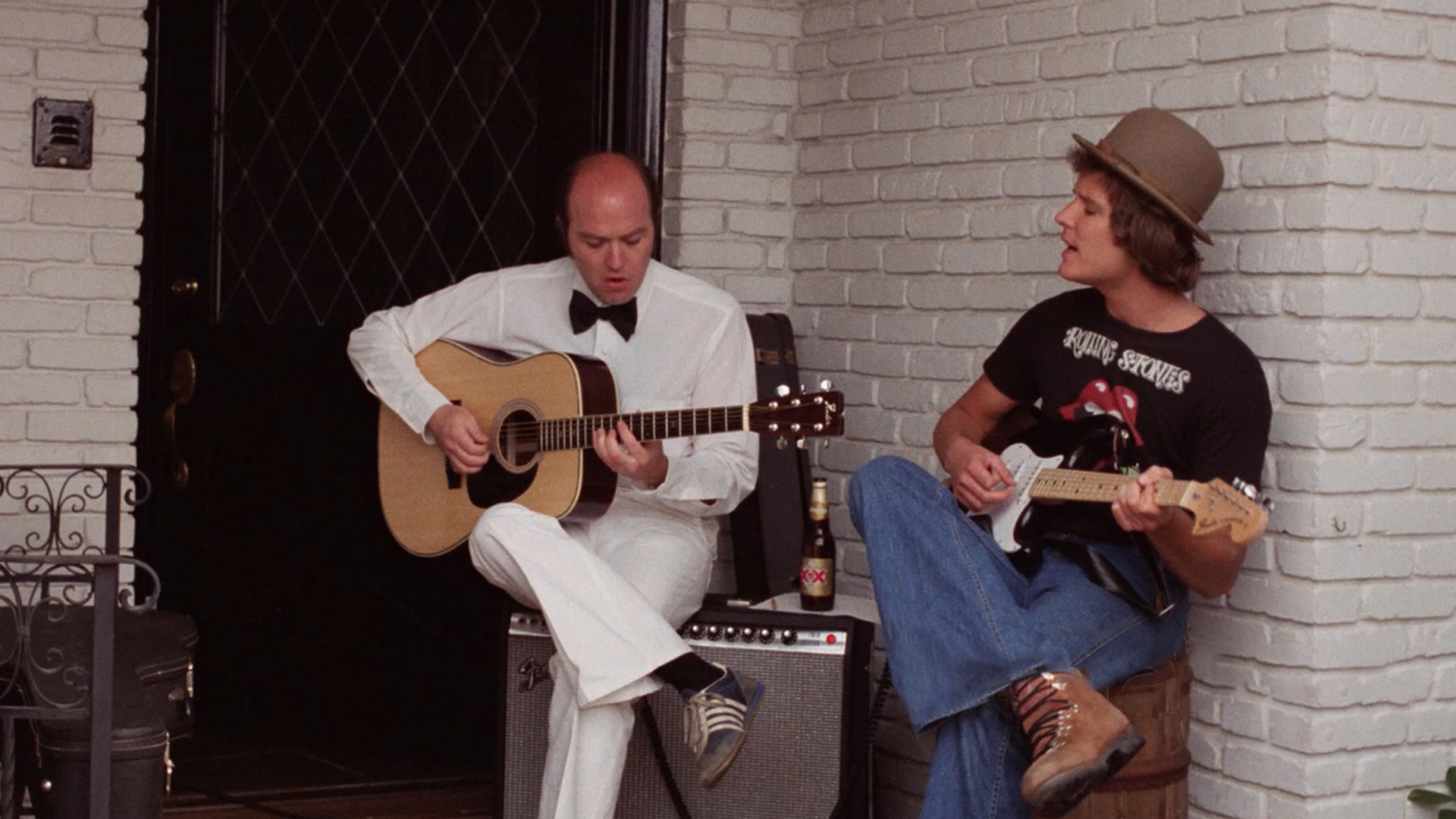 Phantasm

dir. Don Coscarelli, 1979

Cheap Beer
Dive bars are favorites of musician types — who are generally broke and can certainly put away the beers — and Mike Peterson of Phantasm fits that bill. When he's not jamming with Reggie "Hot As Love" Bannister, Peterson frequents Dune's Cantina which features ice-cold Dos XX's (a sponsor of the film). Craft beer is having a moment, but to plenty of drinkers, nothing beats an ice-cold lager, especially when you're doing battle with the Tall Man and his undead army. That certainly calls for a bucket or two. Now a sushi bar, The Dune's Cantina structure still stands in Huntington Beach, California, but it's doubtful Dos XX is still on tap.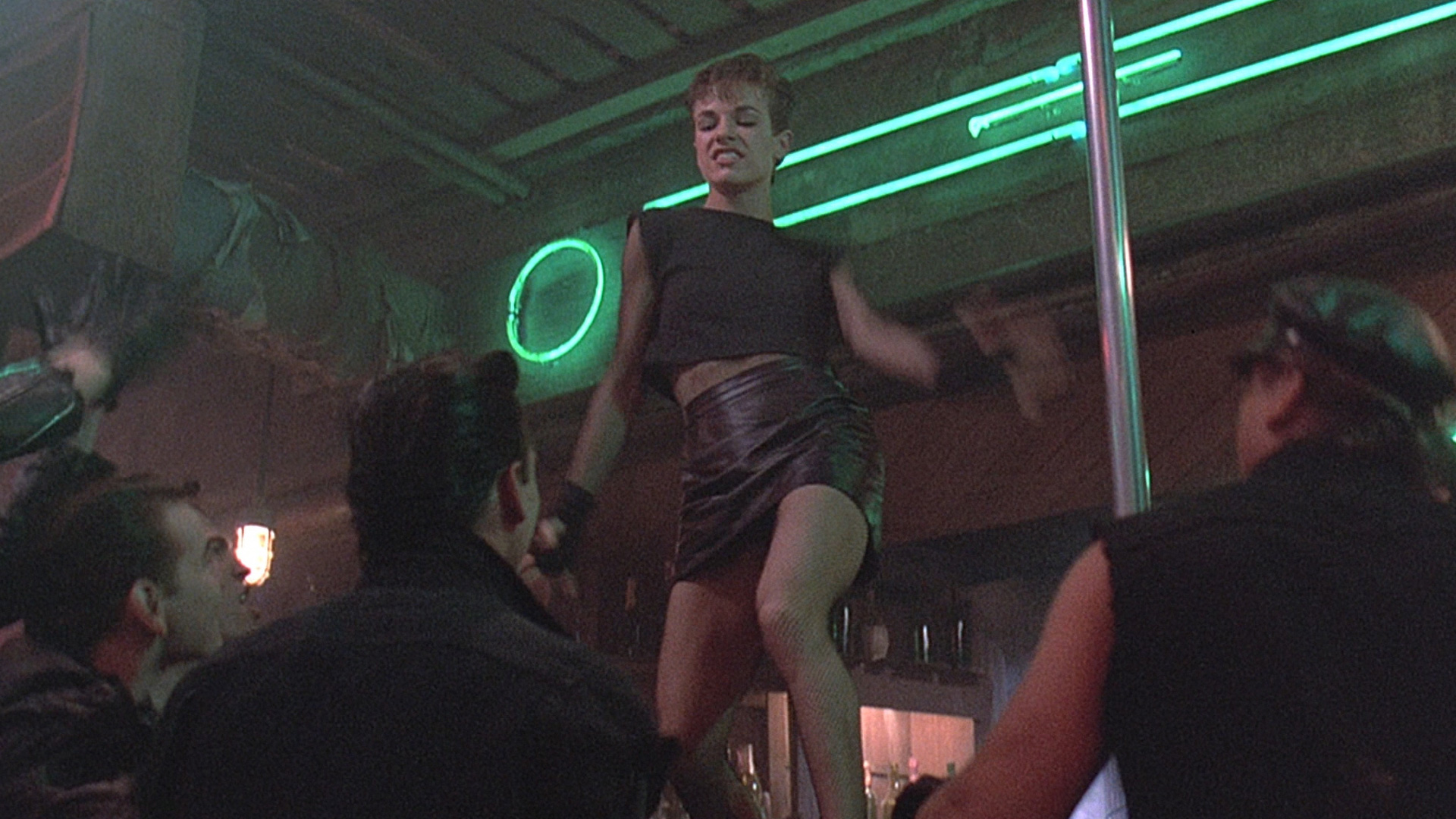 Streets of Fire dir. Walter Hill, 1984

Neon
The Blackhawk is the saloon of Walter Hill's rock 'n' roll, neo-western Streets of Fire, replete with the smart-mouthed bartender, Clyde (Bill Paxton). Your best dive bars are dark, dingy, and mostly illuminated by vintage neon…even in daylight. As this is a Walter Hill film, the neon is plentiful in the Blackhawk, amplifying his comic book-like "hyper-reality" that is on display over his oeuvre. The Blackhawk is a perfect spot to enjoy a bottle of tequila with Tom Cody and McCoy, and maybe, punch Clyde in the face. Trust us, he's asking for it.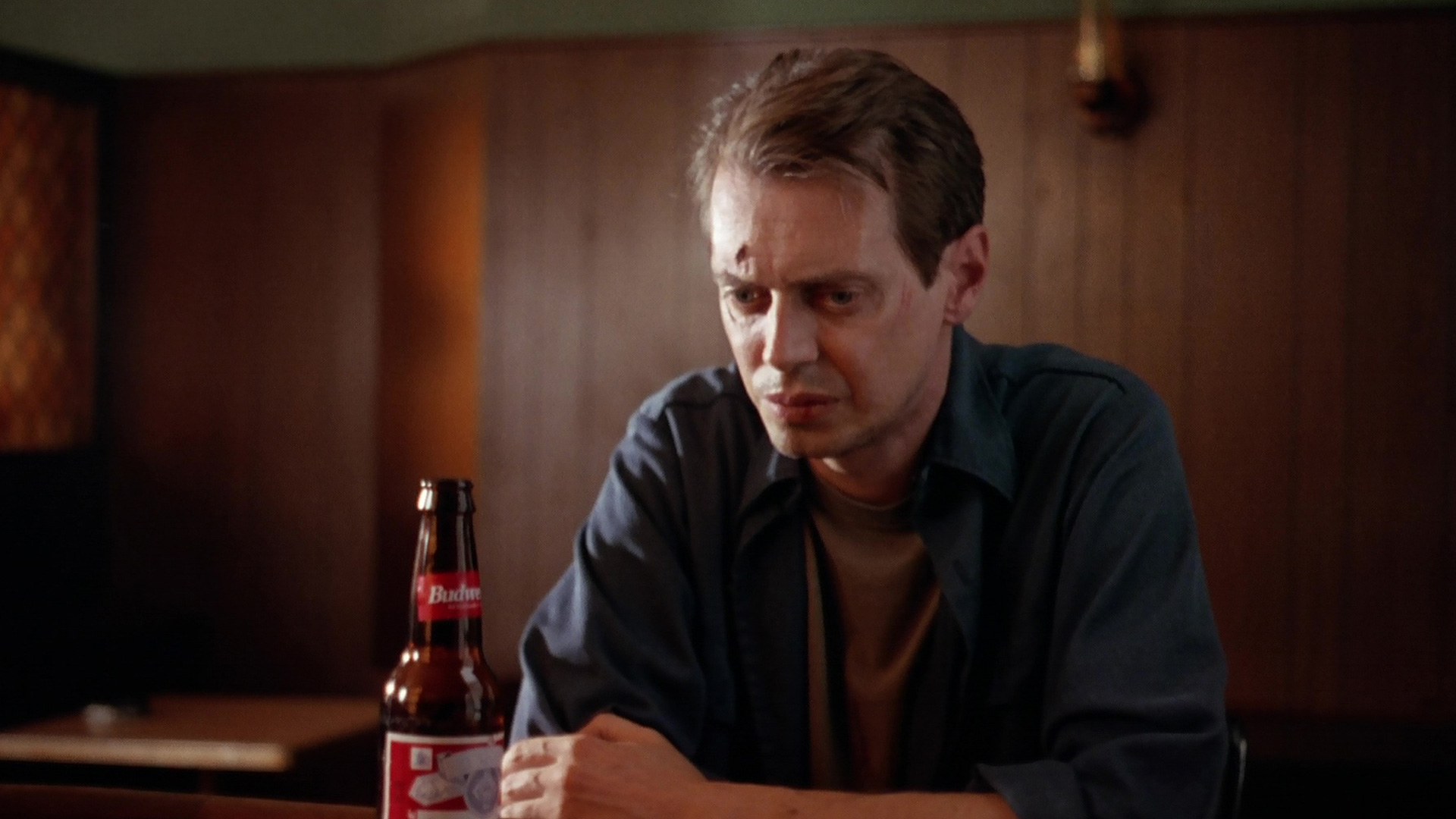 Tree's Lounge dir. Steve Buscemi, 1996

Location, Location, Location
It's rare that a watering hole is chosen; the watering hole chooses you…usually because it's within stumbling distance. Steve Buscemi's Tommy lives above the titular tavern in Tree's Lounge, which makes it entirely too easy for him to waste away his days and nights in the dank barroom. The most memorable dives, in addition to all the fun that goes on, also have an air of sadness about them. Populated by lonely, desperate people, Tree's Lounge would be the perfect place to drink away your paycheck at four in the afternoon.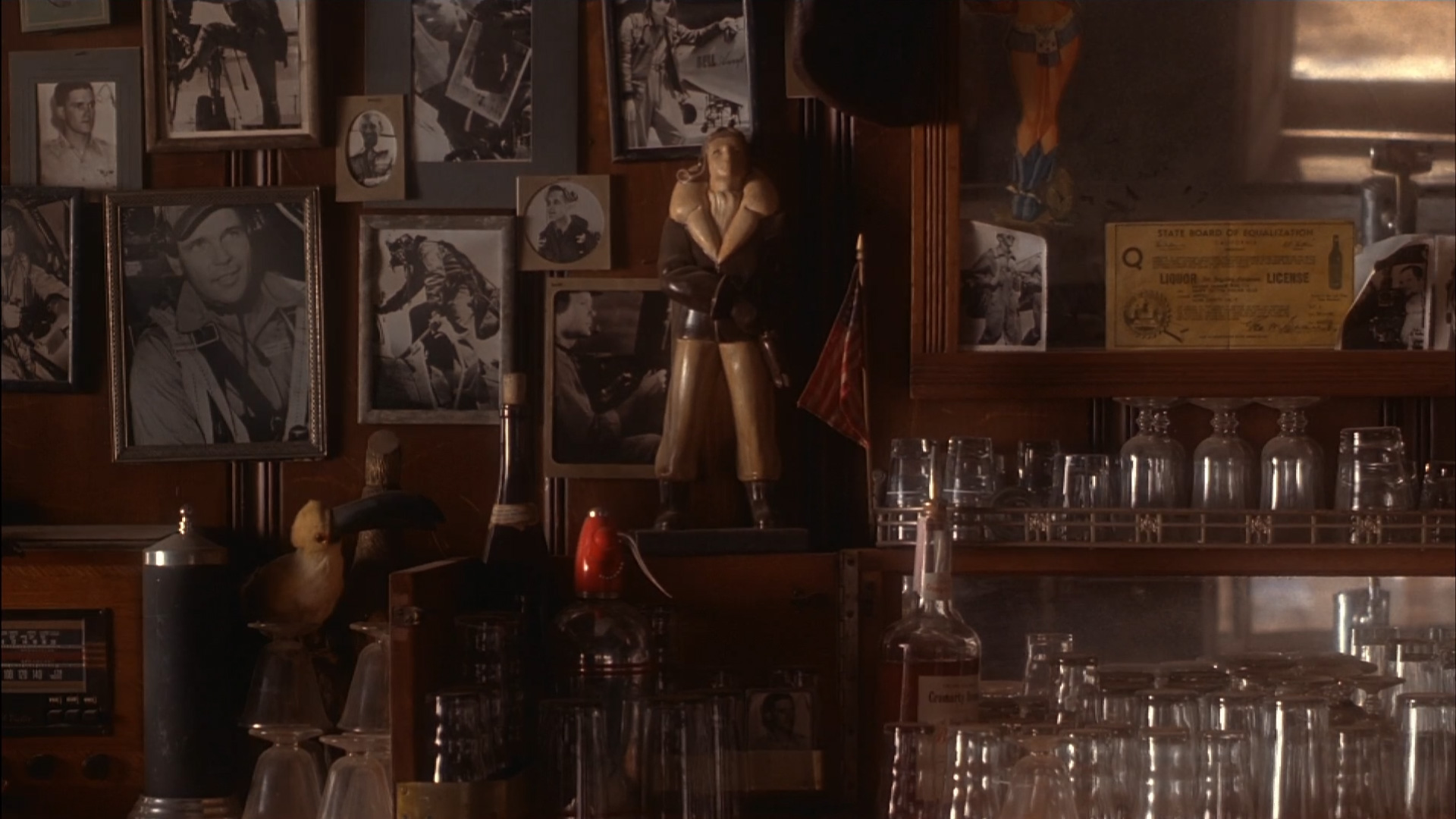 The Right Stuff dir. Philip Kaufman, 1983
The best dive bars have a sense of history about them and the Happy Bottom Riding Club (aka Rancho Oro Verde Fly-Inn Dude Ranch) had it plastered all over the walls. The Club featured photographs of fallen pilots — most of whom drank there — on the wall behind the bar. According to dive bar expert David Wondrich, "crap on the walls" is a tell-tale sign of a good dive bar, "everything on the walls is a record of somebody being in that bar." Featured in 1983s The Right Stuff, as well as Tom Wolfe's novel of the same name, the Happy Bottom in reality was located near Edwards Air Force Base in the Antelope Valley, California. In reality, the bar was owned by Pancho Barnes, a pioneering aviator who broke Amelia Earhart's airspeed record and founded the first movie stunt pilot's union. When pilot Chuck Yeager broke the sound barrier in 1947, Barnes offered him a free steak dinner that became a tradition for pilots who did the same. The Club burned to the ground under mysterious circumstances in 1952 during Barnes' dispute with the Air Force over ownership of the land on which the Club resided.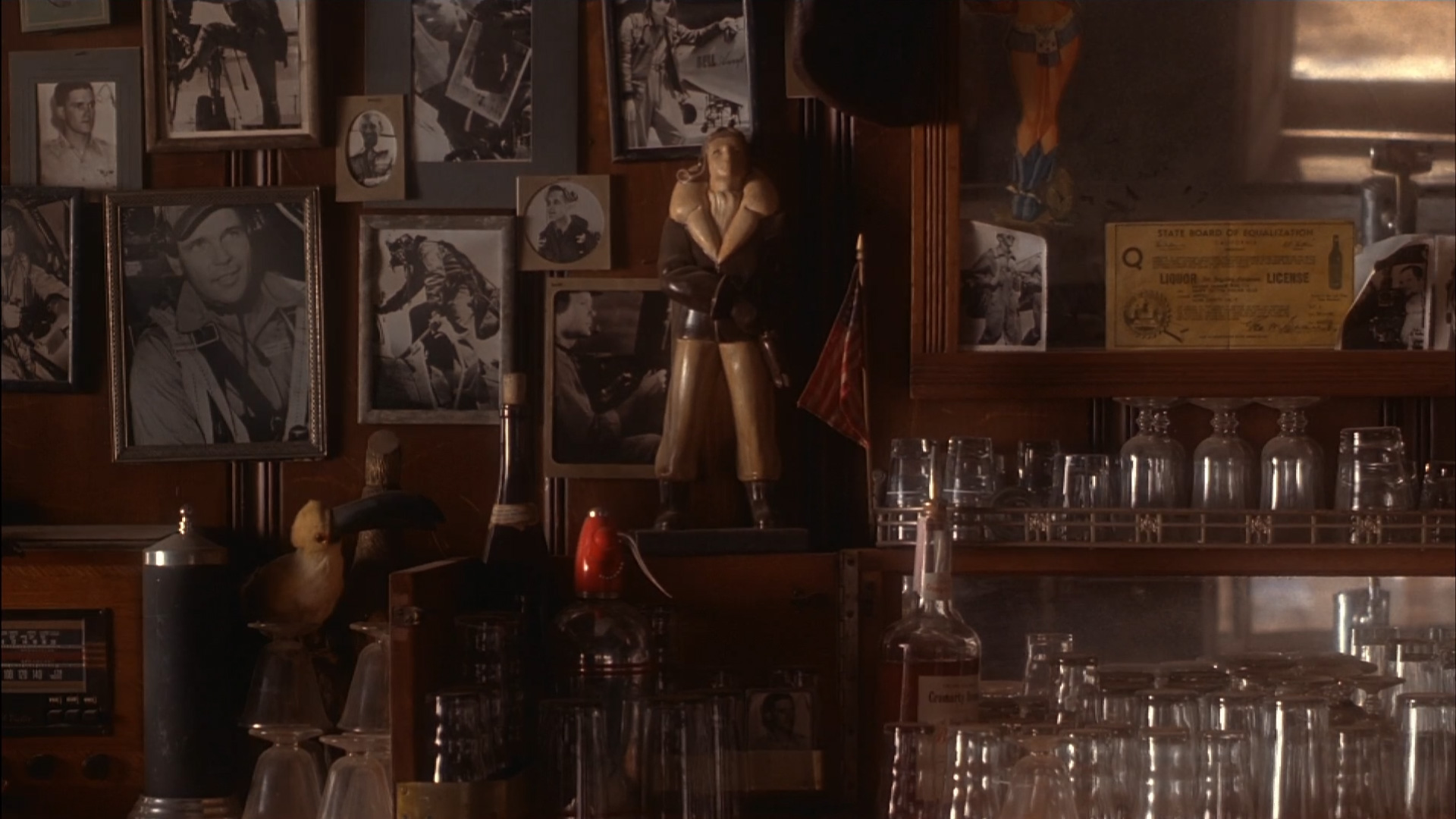 Death Proof 
dir. Quentin Tarantino, 2007
Sure, Arlene Butterly's (Vanessa Ferlito) sexy dance for Stuntman Mike (Kurt Russell) at Austin's Texas Chili Parlor is something, but have you ever seen a plate of nachos that appetizing in your life?! They're so cheesy and greasy, and while Stuntman Mike prefers a virgin Pina Colada, it looks like it would pair nicely with an ice-cold Lone Star or Pearl. Don't forget to drop a couple of dimes in the impressive jukebox to make for a gangbusters evening.  The Texas Chili Parlor still stands in Austin — a favorite of locals and genre film fans — and while the food is quite good, the nacho platter pales. Everything just looks cooler in the movies.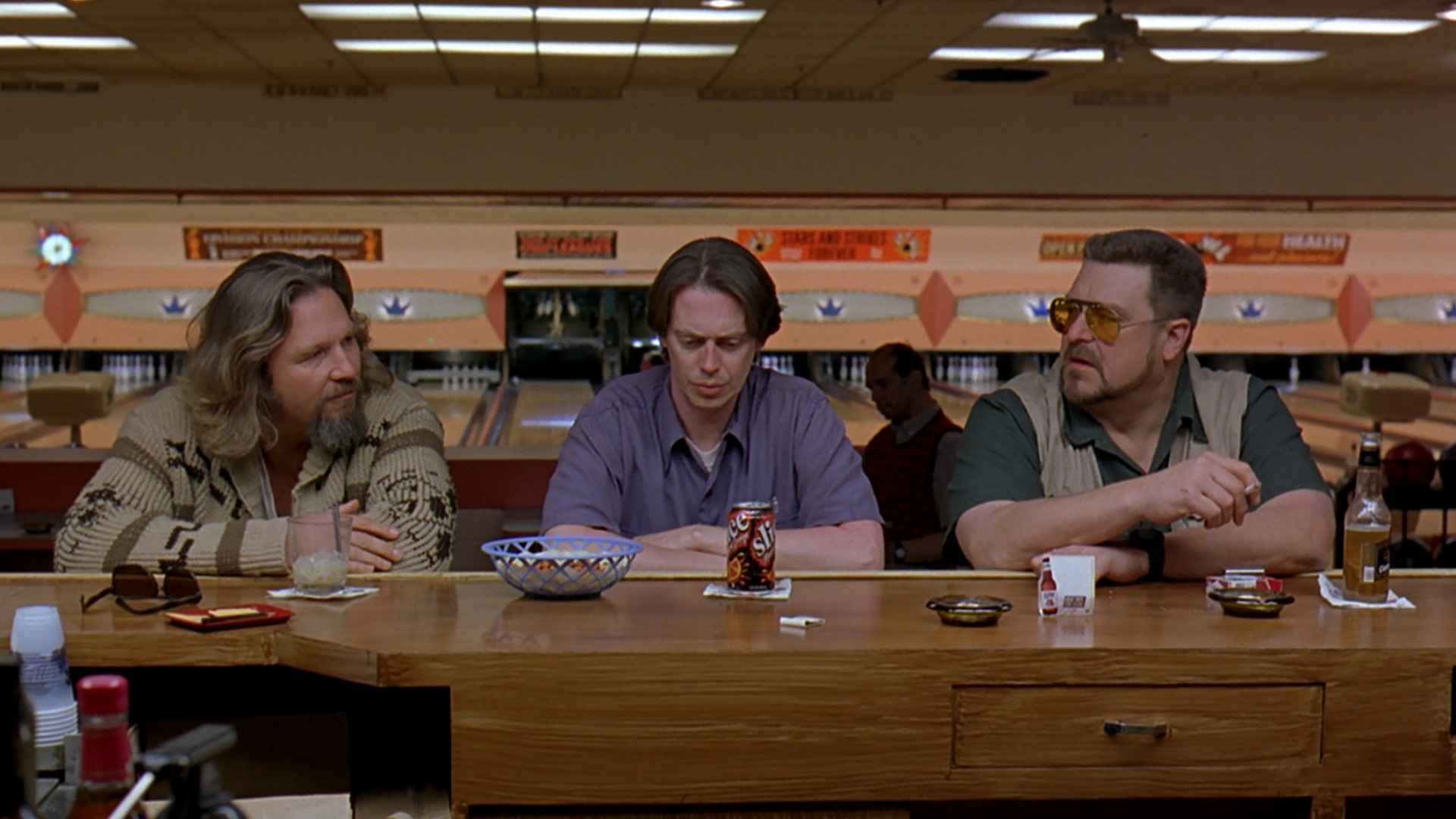 The Big Lebowski dirs. Joel and Ethan Coen, 1998

Where Everyone Knows Your Name
A great dive can be found anywhere: A deserted roadside, a suburban strip mall, or even a bowling alley. The Dude, Walter, and Donnie were regulars at the Hollywood Star Bowl in the 1998 film The Big Lebowski. So much of a dive's personality can come from its denizens: The people who drink there, tell tales there, offer their views on life — even if it is just like, their opinion, man — are very much the soul of the bar. A Los Angeles institution since 1960, Hollywood Star Lanes rang out their last call forever in the summer of 02 with a blowout party offering $1 beers (another sign of a great dive bar)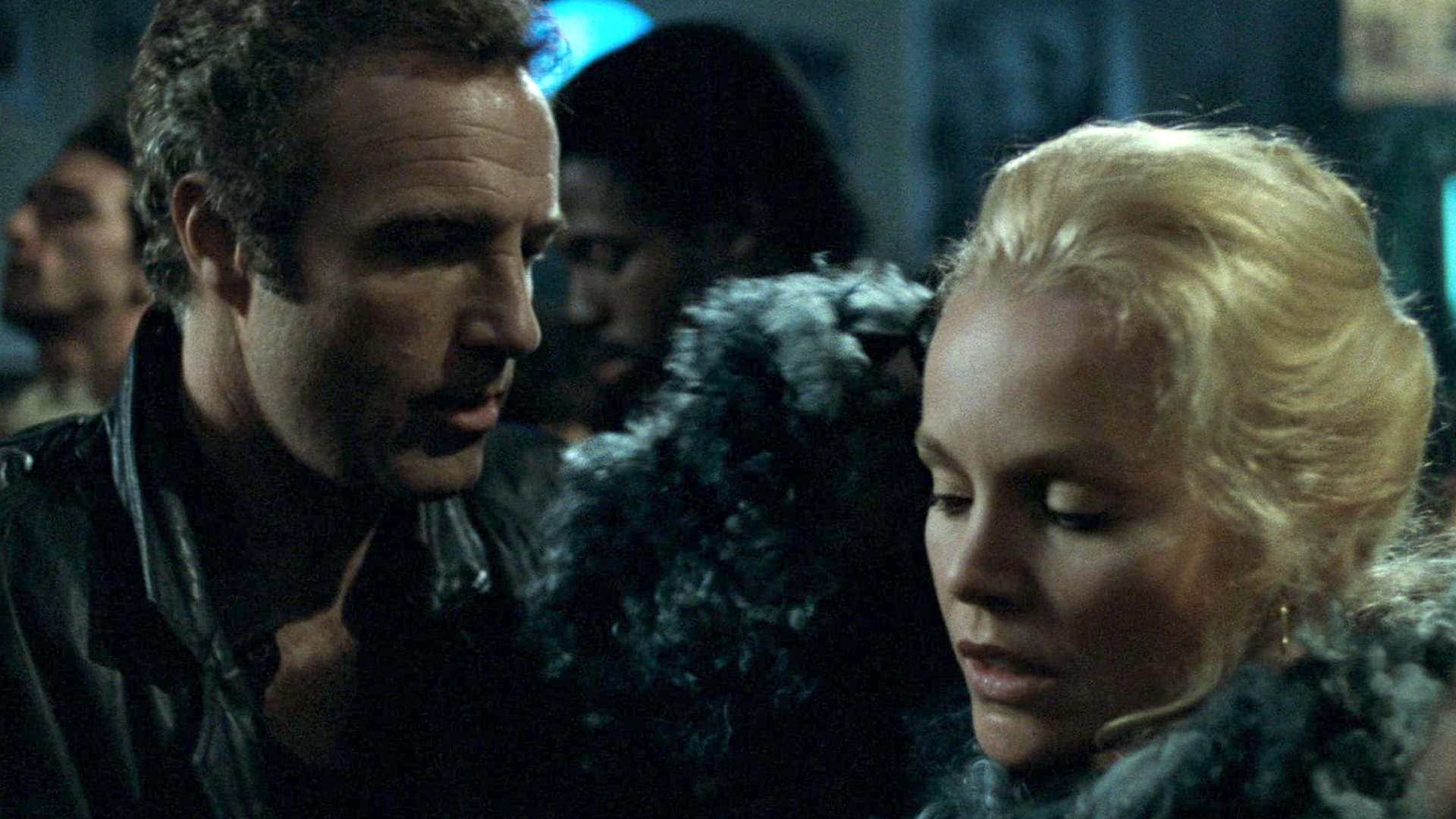 Thief dir. Michael Mann, 1981

A Friendly Bartender
If you're cool with the bartender, they're going to take care of you. That's a simple fact of life. When James Caan's Frank zips into Chicago's Green Mill, Jimmy the bartender immediately hits him up with his messages from a fellow crook. A professional thief needs to be cautious about who he trusts and, of course, his local bartender is part of the inner circle. Despite being "blown up real good" at the conclusion of Thief, The Green Mill still stands in Chicago's Uptown neighborhood to this day. The bar originally opened for business in 1907 under the name Pop Morse's Roadhouse. A favorite of Al Capone, the bar featured popular jazz acts after prohibition. The Green Mill struggled throughout the 70s and 80s before coming under new ownership in 1986.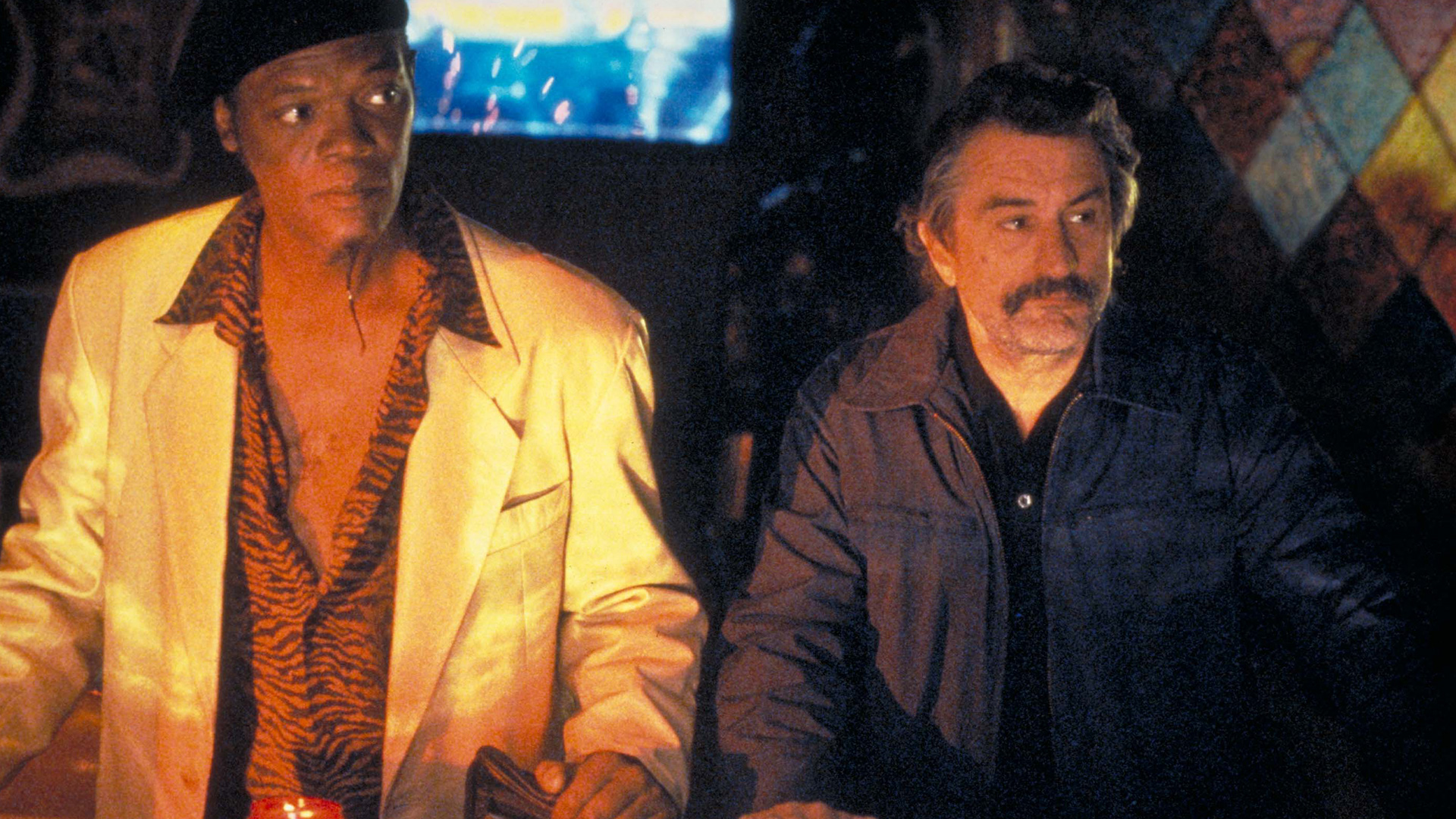 Jackie Brown dir. Quentin Tarantino, 1997

Retro Style
A dive bar isn't born, it develops over time. Most great dives were once brand new, clean, and even considered high class. What began as a chicken and rib joint in the 40s became a hot spot for Mickey Rooney, Betty Grable, and even John F. Kennedy. There were rumors of mafia involvement in the establishment, and it was bought and sold a number of times over the decades before falling into disrepair. According to the Los Angeles Times, all director Quentin Tarantino and the crew had to do was knock the dust off the vacant bar while shooting in 1997. Jackie Brown has one foot firmly steeped in 70s blaxploitation cinema, so with its groovy stylings and retro vibe, it's the perfect watering hole for Pam Grier's titular character to do business. What to drink? A classic Screwdriver sounds delightful.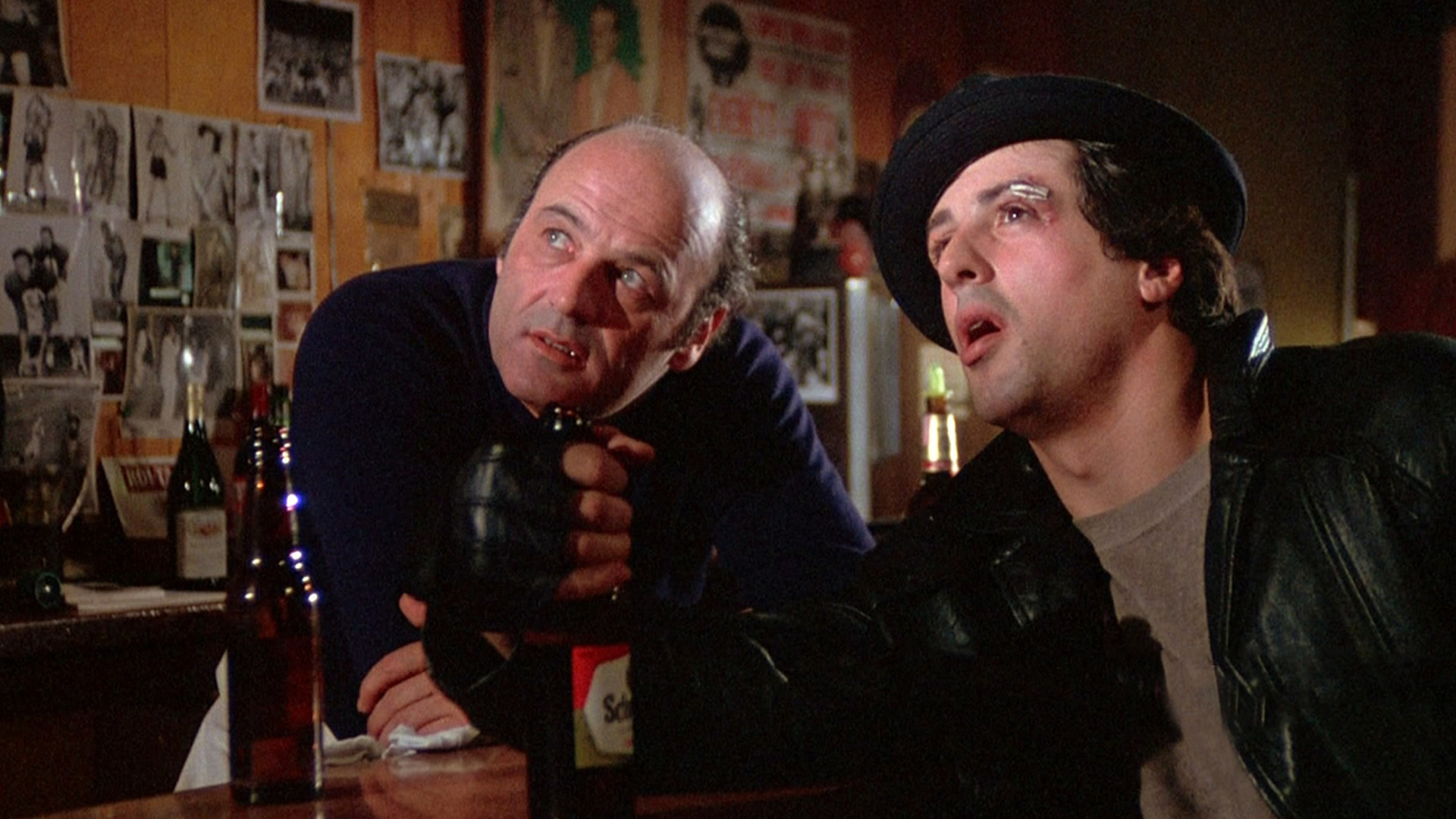 Rocky dir. John G. Avildsen, 1976

Wood Paneling
There's a warmth associated with wood paneling that can be very welcoming in a good dive. The Lucky Seven Tavern was where the working class of Rocky Balboa's neighborhood gathered to pick up, run their mouths, watch boxing on the single T.V., and drink their worries away. Similar to the Happy Bottom Riding Club, the wall behind the bar is decorated with photos, only here local boxers are paid their due. It's truly a neighborhood hang out and the audience really gets a sense of that when a crowd shows up to cheer on local boy Rocky Balboa in his match against Apollo Creed on New Year's Day. Nobody dared ask to put on college football that day.