In late 2016, Annapurna Pictures, the purveyor of prestige films that was founded by Megan Ellison, debuted an ancillary division for producing and publishing video games. It was a shrewd maneuver. It meant joining a robust industry whose revenue would reach $36 billion at the end of 2017. The new division, entitled Annapurna Interactive, got started by reapplying business strategies honed from their movie division: It's been reported that Annapurna Pictures drew key figures from well-established studios to help fill its roster. Annapurna Interactive mirrored this move by recruiting from sources like Sony Interactive Entertainment, the subsidiary behind the popular line of PlayStation consoles.
Annapurna Pictures also struck early, forging alliances with prestige filmmakers like Paul Thomas Anderson. Annapurna Interactive, meanwhile, nabbed some readymade cachet by publishing the iOS version of an already highly-regarded game called Flower. It's since expanded its catalogue of games, which is marked by a sense of relative artistic independence and idiosyncrasy. That's evident in its three most recent releases: Gorogoa, Florence, and Donut County.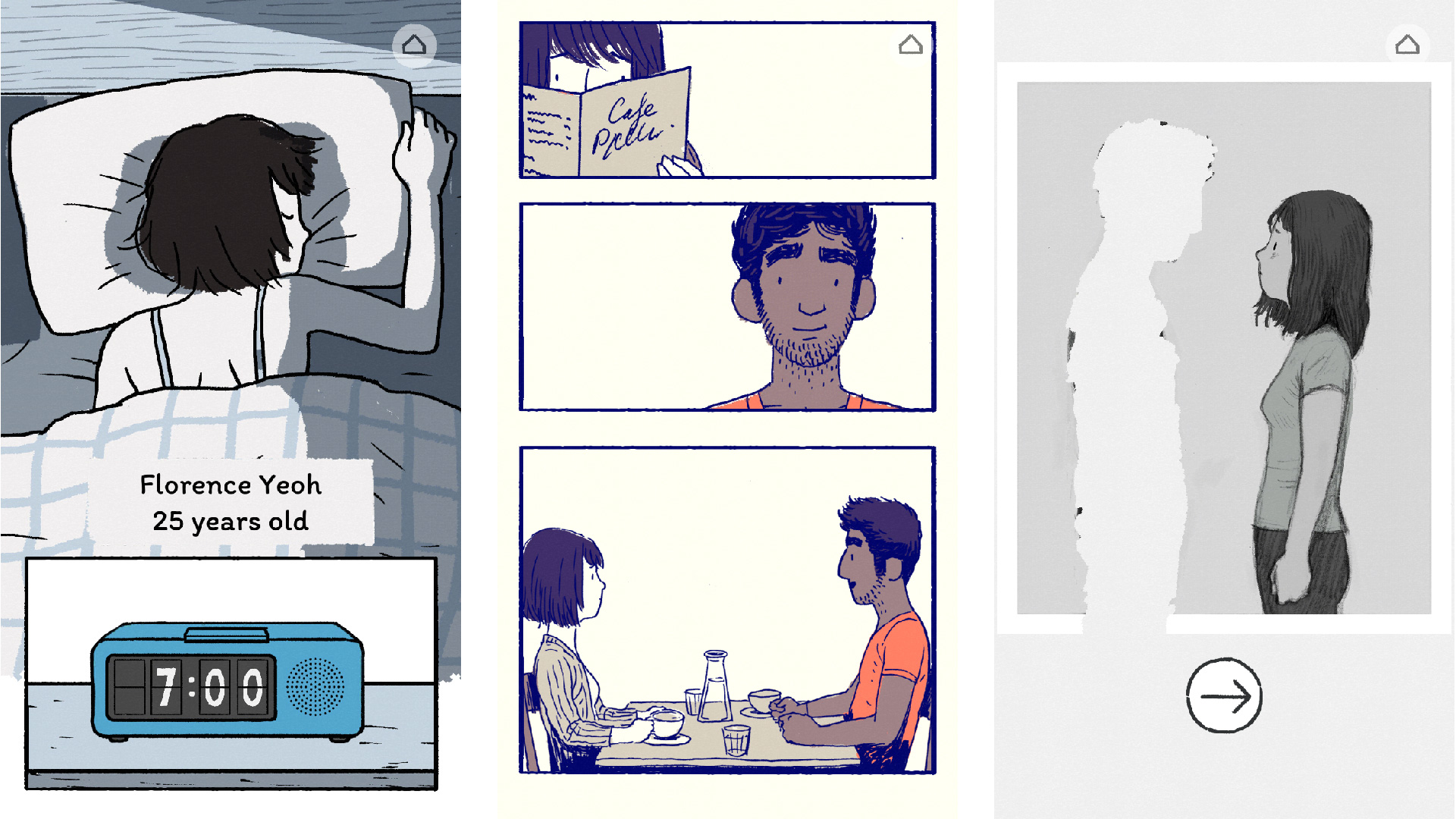 Florence (2018; iOS) is about twenty-five-year-old Florence Yeoh, whose rekindled artistic interests develop alongside her romantic relationship with a musician named Krish. The game's small studio, Mountains, drew inspiration from films like (500) Days of Summer and Eternal Sunshine of the Spotless Mind. The result is a bit saccharine, but the game also excitingly defies comparisons to mainstream titles. No points are tallied. No bosses are bested. It's like a tactile, and gently kinetic, version of a graphic novel. The touchscreen controls outline the nuances of Florence's life: Her routines, feelings, and memories. In one section, the player guides the motion of her toothbrush. In another, tracing over Florence's mirror causes her reflection to shift into a projection of herself as an accomplished artist.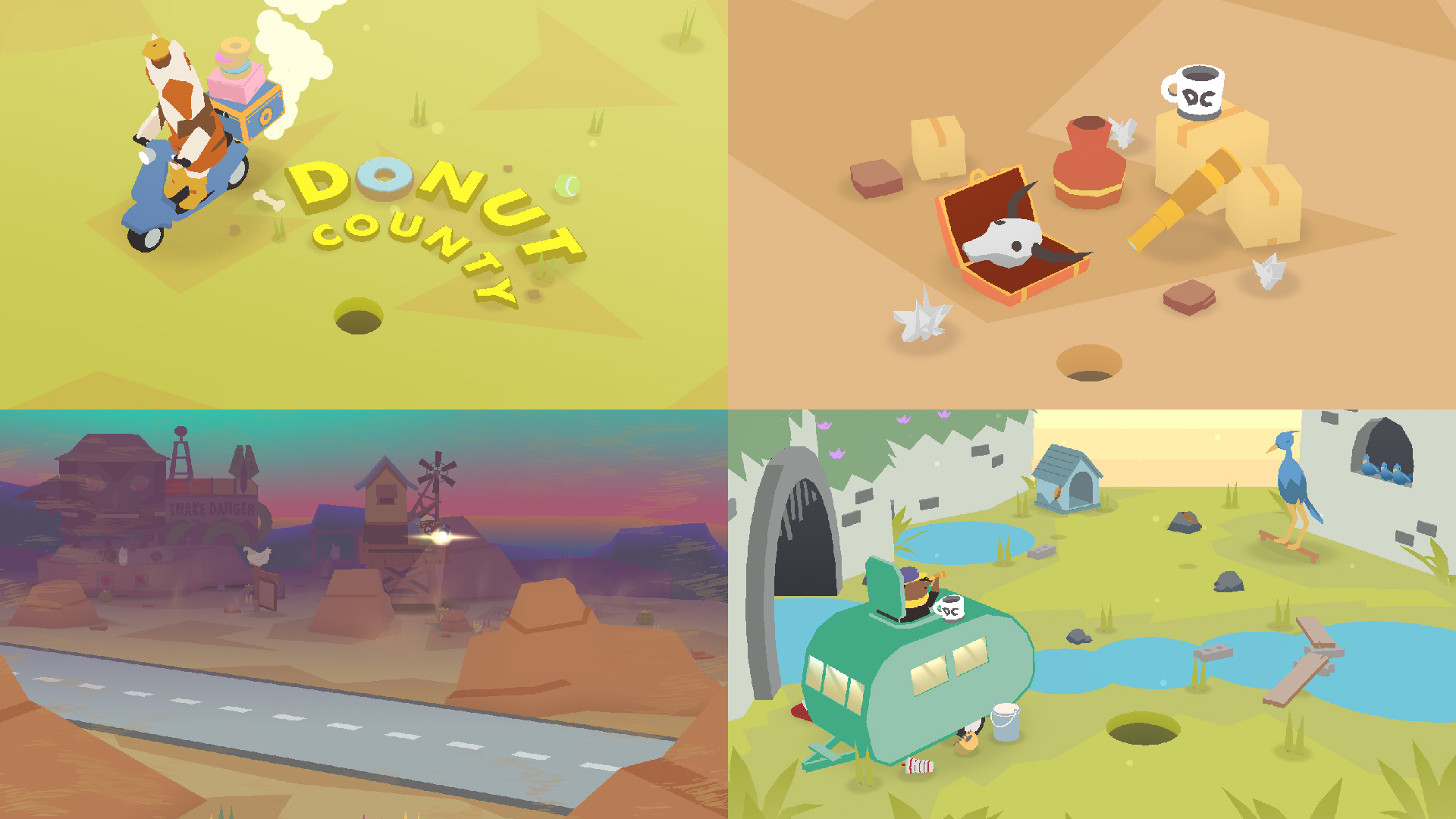 Donut County (2018; iOS, macOS, PS4, Windows), on the other hand, is about a roving sinkhole. The game's setting is meant as a cartoonish send-up of Los Angeles County. Early on, it's revealed that a fair bit of it has collapsed into the hole. The downed residents are then left to mill about an underground cavern. From there, the game repeatedly flashes back in time, allowing the player to enact the already-confirmed disaster by guiding the hole across compact levels. It's an endearingly silly affair: The soundtrack is light and lively, the dialogue is often funny, and the characters are preposterous in both look and manner.
Something besides levity creeps into the gameplay, though. Fundamentally, it's about consuming nearly everything. The destruction gets directed at a villain near the end, but the player is mostly tasked with messing with hapless citizens. There's a certain uneasiness baked into actions like setting a trailer on fire before sending both it and its owner into the abyss. That disconcerting effect suggests a thoughtful design choice, one that's also evident in the way the jaunty music is occasionally replaced by an eerie ambiance.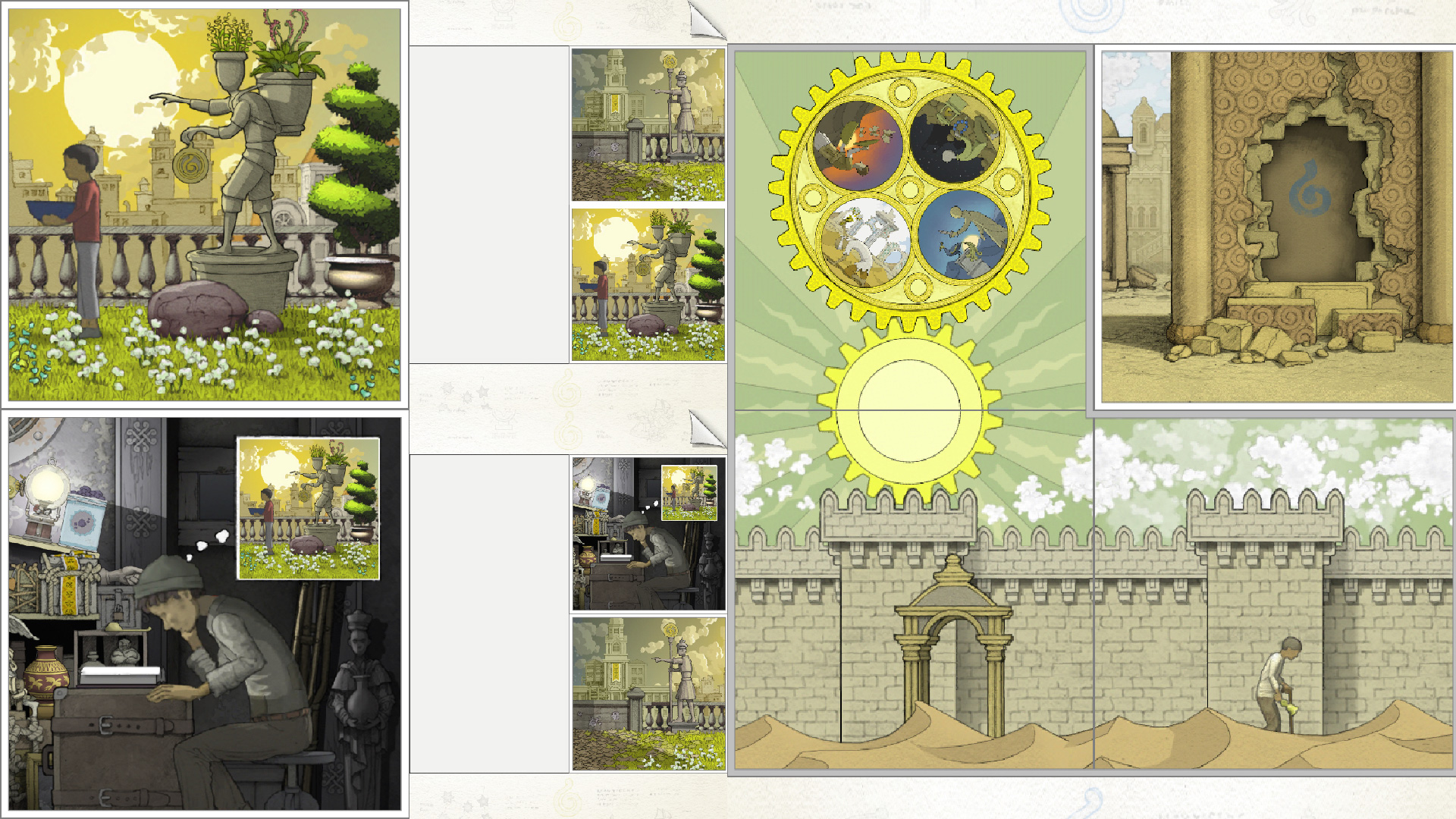 Gorogoa (2017; Android, iOS, Windows, Nintendo Switch, PS4, Xbox One) may be Annapurna's most fascinating acquisition yet. Like Donut County, whose six-year development was handled by one man, Ben Esposito, Gorogoa is also largely the work of one individual: Jason Roberts, who began work on the idea in 2011. He went on to draw thousands of illustrations by hand, which now comprise the game's animated visuals. The screen is almost always divided into four contiguous panels and the player is expected to create a path for the protagonist by rearranging, magnifying, and generally manipulating these panels.
In one case, the players are presented with two objects: An unlit lantern and the image of a star in the sky. When a player combines the two, starlight becomes lamplight and the lantern is suddenly aglow. This is the game in miniature. It's about little eureka moments awaiting disclosure, as when zoomed-in details reveal worlds hidden beneath worlds. Burrowing into Gorogoa's warren of illustrations and mysteries proves irresistible. It's both deeply propulsive and soothingly monastic.
Much like Annapurna's film catalog, these games activate the pleasures of counterprogramming. After playing interminable, obscenely large games like The Legend of Zelda: Breath of the Wild and Horizon: Zero Dawn, the conciseness of Annapurna's offerings feels refreshing. It's not that those mainstream games lack invention or charm, it's that, by both design and circumstance, those games can't match the small-scale spectacle of something like Donut County. And even with Annapurna's endorsement, there remains a uniquely hardscrabble quality at the heart of these projects. In each case, remarkably small teams have pushed an inordinate amount of creativity and effort through budgetary, conceptual, and, surely, personal constraints.
The mystique of Annapurna Interactive's lineup is partly about this friction between scope and limitation. These three games may be purposefully short, but they gesture toward vastness. Florence glimpses the early years of its protagonist's life, the romantic hurdles of her present, and the artistic trajectory of her future. Donut County hazards commentary on gentrification and the value of self-reproach, while also asking players to bring down all manner of characters, places, and things. And Gorogoa orchestrates a range of actions, spaces, and time periods. It probes a mystery that spans a lifetime and evokes 2001: A Space Odyssey's intersection of personal and cosmic destinies. Drowsy, late-night experiences with the iPad version of the game can yield some strange rewards — like the sense of infinity briefly held in one's hands.
After you download and play yourself out on Annapurna's stellar video games, come back to Fandor where we've covered "The Problem with Video Game Movies." Then stick around to find out how Annapurna isn't the only production and distribution company changing the movie game, in our video, "A24 is Killing the Game."