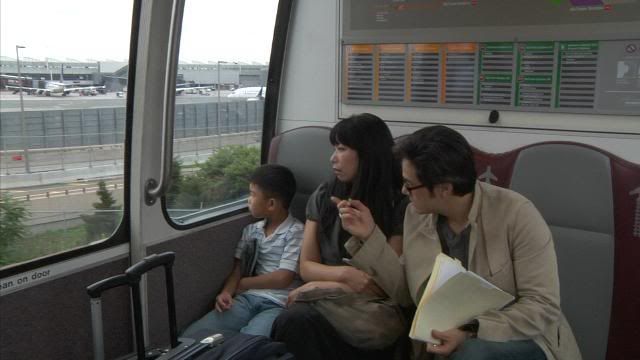 The following is the Eighth in a series of on-set reports by producer Jeremiah Kipp on God's Land, a feature film written and directed by Preston Miller. God's Land will be viewable online exclusively at Fandor  this weekend, Friday, October 27th – to Sunday, October 29th, Miller's first feature, Jones is currently available on Fandor. The entries are reposted here with the kind permission of The House Next Door (who are re-posting the odd numbered entries of the production diary).
As a film shoot winds down it becomes hard to maintain the level of enthusiasm typical of early and big shoot days, especially when shooting some smaller interstitial scenes. Jeremiah's Kipp 8th entry is a sign of that. It's the home stretch. He's content to detail the shoot, which includes a couple of more pesky nighttime outdoor shoots and one that doesn't go so well in a car, it's obvious the heavy lifting of production is over (though cables and equipment are heavy as ever). He says the light at the end of the tunnel is in sight, and the calm realization of that statement seems to permeate the entry.  – Paul Meekin, Keyframe
Days Eleven, Twelve, Thirteen, Fourteen & Fifteen
We are over halfway through shooting God's Land now—and seeing light at the end of the tunnel for some of our principal actors. All of the heavy domestic scenes involving the family inside their new Texas home have been completed, most of the cult scenes are also in the can. The biggest one remaining is a dialogue scene between Teacher Chen (Jackson Ning) and Xiu (Jodi Lin) with the other members in the background. There's a series of scenes coming up involving a hotel that will be a little tricky. But this weekend, we're doing a series of small catch-ups—an assembly line of tiny moments within the film.
On day eleven, we start out with an improvised scene inside a Chinese-speaking church out on Staten Island, which we secured through lead actor Shing Ka. It wasn't even in the script, but Preston cooked up the idea of finding a random church and having the character talk to a priest. Shing's twin brother Lee, it turns out, is a pastor—and the idea of having Shing play a scene opposite someone who looks a lot like him grows on us. Preston has them create a scene where Shing's character visits the church having a crisis of faith, and when the pastor approaches him, the conversation is about whether or not you've truly felt the call of God, and what to do if your family does not share your beliefs.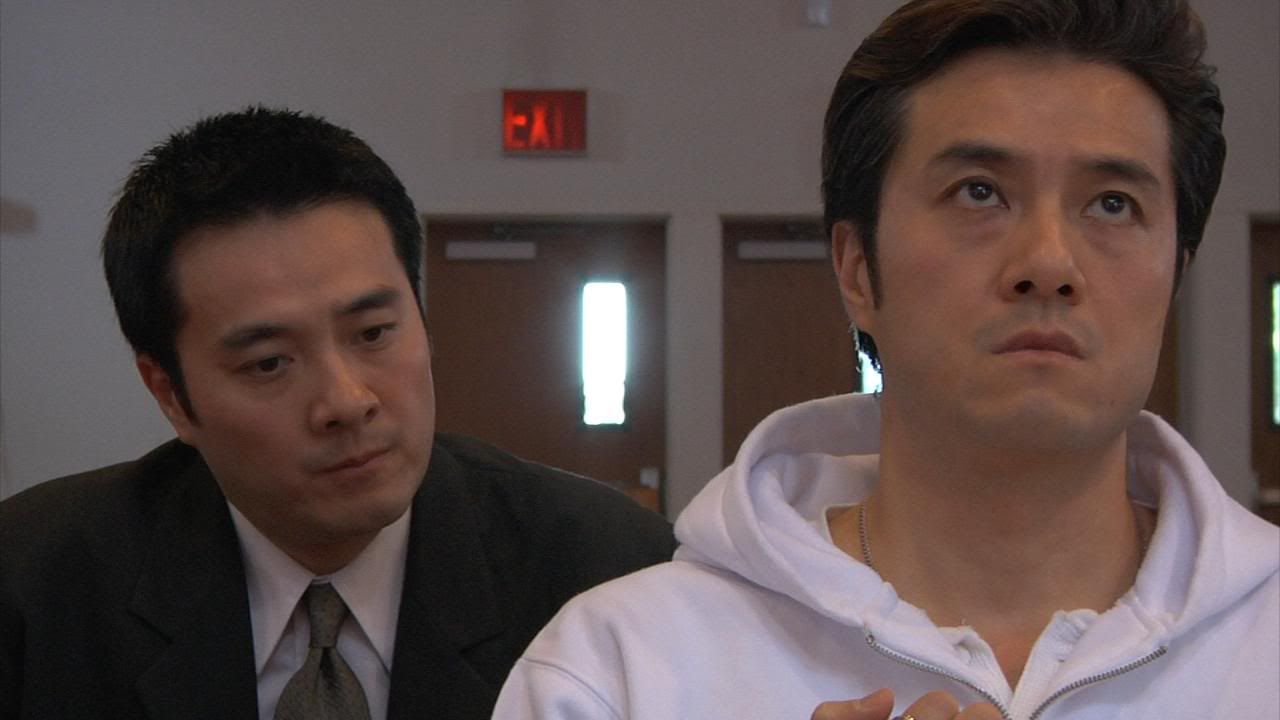 Lee sits one row behind his brother, and there's a strange effect to the scene because of the uncanny resemblance between the brothers, as if Shing's conscience is reaching out to him. Preston likes the scene very much, and feels like they're grappling with the themes of the movie. Lee is modest about it, since he's answering questions not in character, but as himself—he truly did hear the calling and is trying to help someone as he would in his real life role as a pastor.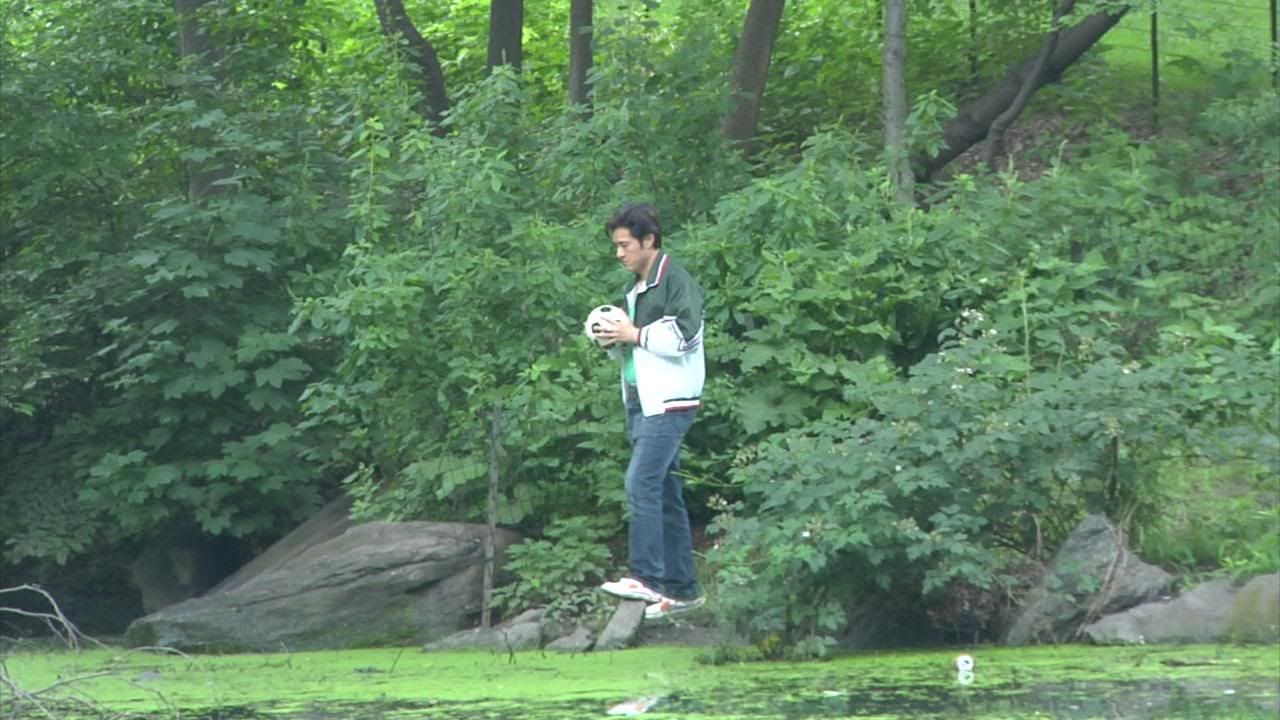 Afterward, we take a drive out to Central Park for a quick scene near the end of the movie, where Shing throws a rock into a pond coated in algae. It's easy to film; more memorable to Preston because he spent many days searching for a pool of water with the right amount and texture of rich green algae coating the water. I find myself not fully invested in the scene, not because of what's happening onscreen (it's quite poetic) but because I have an appointment that evening for my new teaching job at a film school and we're pushing our luck with my available time. I make it to my appointment with only two minutes to spare. Such is the nature of making movies on a staggered schedule—it tends to interfere with your normal routine.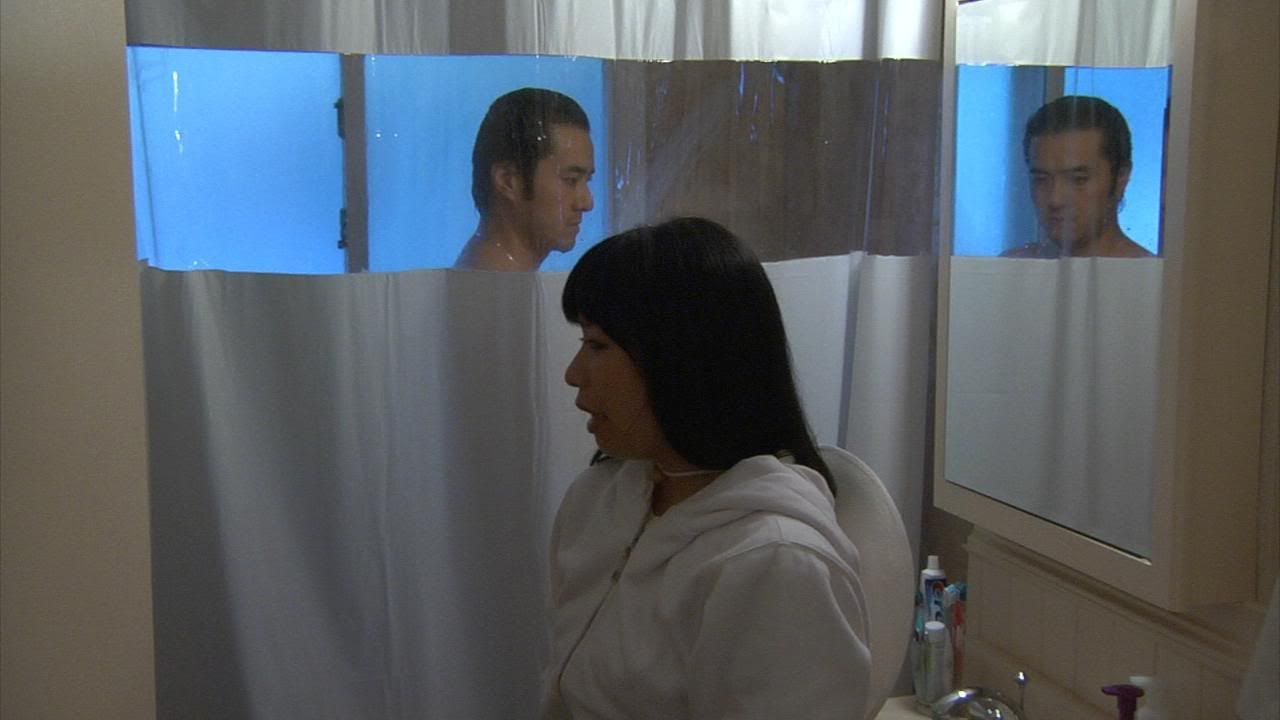 The next day, our first scene is a confessional moment between Shing and Jodi, where she surrenders herself to her husband's will and he embraces her, promising never to hurt her. The big question of the scene is whether Shing will be naked, since he steps out of the shower to face her. "He is a method actor, after all!" someone says. But since Preston's shot is framed from the waist up, the point is moot, and he wears swimming trunks for the scene. The bigger issue turns out to be hot water—the boiler makes an annoying humming sound sometimes while the actors are trying to play the scene, and sometimes the hot water comes out scalding, either too warm or too cold. And on top of that, Shing has to stand on a plastic baby seat covered in towels in order to be the correct height for the scene (on a normal film we'd use apple boxes or something, but the closest thing available was the baby seat—sometimes filmmaking enters the realm of the surreal or the absurd). Despite all those silly challenges, the actors commit to the moment and it's a poignant scene.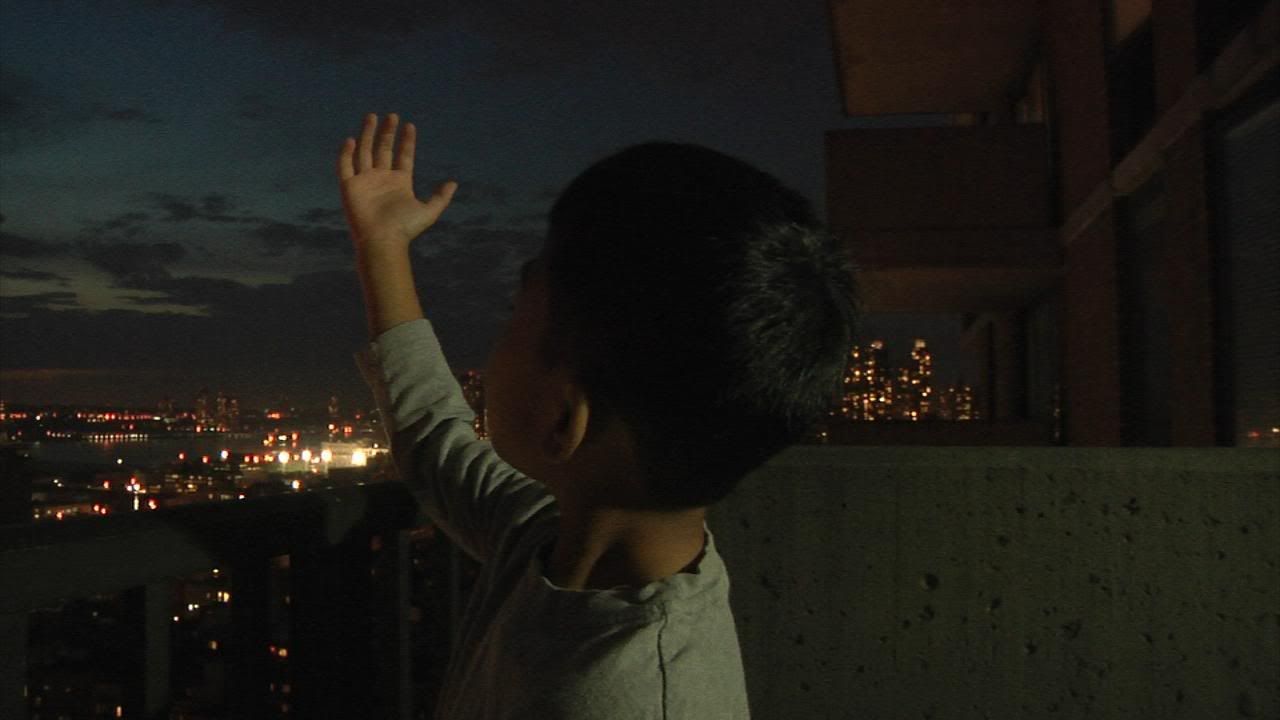 That completes our emotional heavy lifting for the night, and we get through it quick, moving on to some night shooting—I've mentioned before about the rigors and pain of night shooting, but these shots (while time consuming) are a little easier. We pick up some close-ups of the family standing on the lawn at night and two full scenes involving ESL teacher Maria (Gloria Diaz), one where she has dialogue with Jodi (Preston's next door neighbor has been endlessly accommodating about letting us use her house even after she's gone to bed) and the other where she is harassed by a local drunk. This ne'er do well is played by our director, who comfortably settles into an ignorant, backwoods drawl; and acting as director for this take is Shing, who offers feedback more on the actors' placement within the frame, which he is decidedly particular about. Preston and Gloria have fun with it, but inevitably we wind up shooting a lot more takes on this because our director isn't behind the viewfinder to sign off on shots. He had to watch playback and review, which is time consuming, but we're all good sports.
Gloria Diaz is a non-actor who auditioned for the project because she's a friend of Shing and Nancy Eng (who plays Maggie), and she's always been curious about being in the movies. She's a natural, really—but that probably comes from her years of being a flight attendant, having to deal with a wide variety of people. I'm sure she's better trained than most psychiatrists. As for acting, it comes easily to her because she's relaxed in front of the camera. Some non-actors freeze up and need performances coaxed out of them, but Gloria responds well to Preston's style, and he has a penchant for casting interesting people with a presence onscreen, regardless of whether they are professional actors or not. It's always nice having her on the set, since she bubbles over with energy all the time and has a casual flirting way with Shing—they've been friends for twenty-five years or something.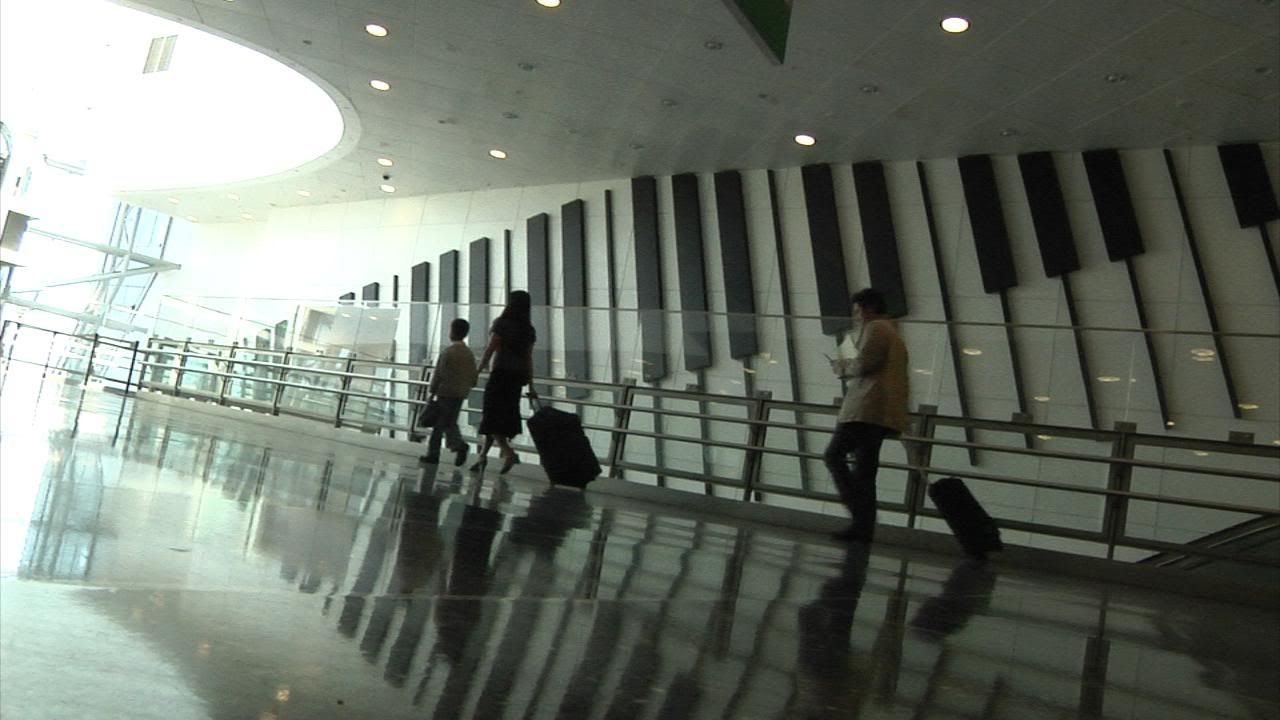 Day fourteen is a car shot on the New Jersey turnpike, filmed because Preston was attracted to some gigantic oil drums along the roadside. But the handheld photography is bumpy and Preston is quietly frustrated by the results. When we steal shots on the airport monorail heading for Newark, he seems happier, since he previously filmed here during the making of his previous feature Jones. The actors seem undeterred by our stealth mode of filmmaking.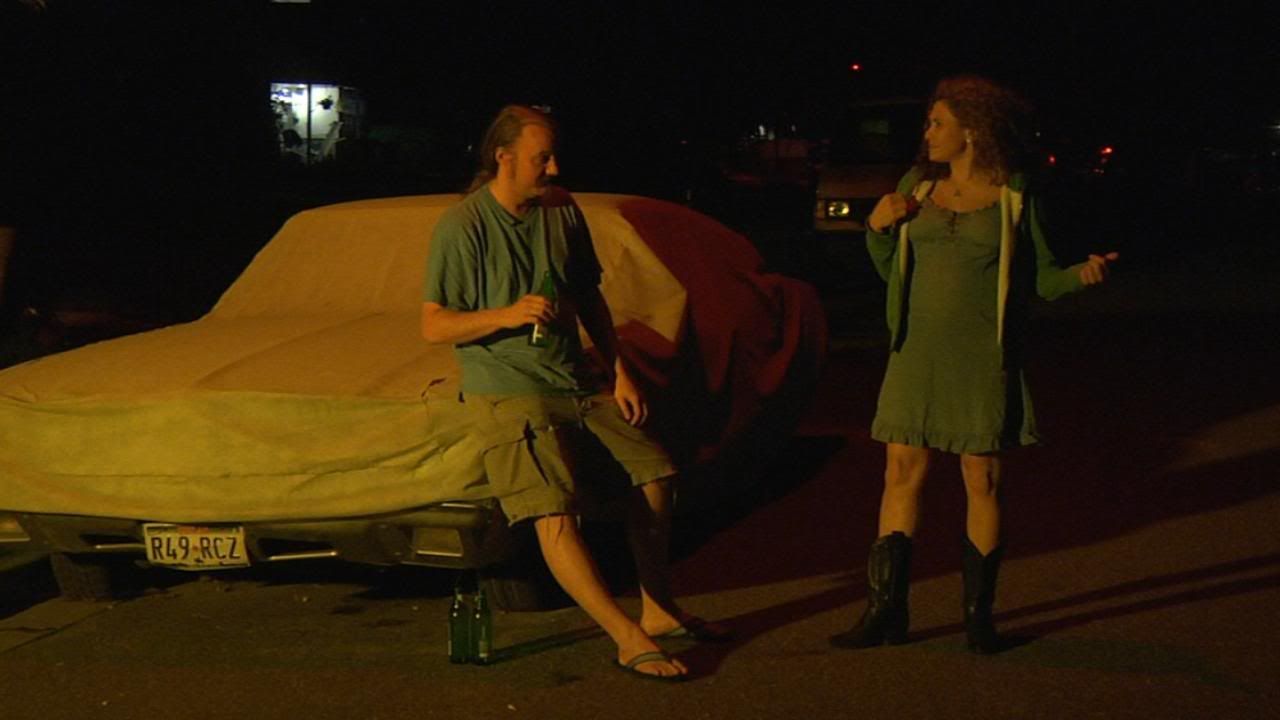 Speaking of family, on day fifteen we shoot extensively with Shing's mother. She's an older woman with striking white hair, ebullient and charismatic, and though she doesn't speak much English she doesn't have much trouble being understood. We're all charmed by her, and I think Shing is delighted to have so many members of his family in the same movie with him. I have to leave early, so I miss the shooting of the climactic scene of the movie. "I'm very pleased with the final shot," Preston tells me later. "I got Matthew on the balcony from different angles with his hand touching the sky—very evocative. I also shot an extended version where he sits up on the couch and walks to the balcony, kind of trance-like as if something was calling him out there, a la Dreyer's Vampyr. Regardless, we have a beautiful ending shot."