From the way they're written, to the way they're shot, to the actor's performance and the costume designer's visuals, creating an iconic character is a team effort. "Costumes are the first impression that you have of the character before they open their mouth—it really does establish who they are," says Colleen Atwood, costume designer for Manhunter, Ed Wood, and That Thing You Do! These choices can be something as simple as Snake Plissken's eye patch or Tony Montana's scar. Similarly, jackets and coats are a staple of everyday outerwear, and while they are usually thought of as simply utilitarian, in the movies, they can bring an intangible, ineffable coolness to some of our favorite characters. To prove that point, here are ten of the coolest jackets of the 1990s in the film: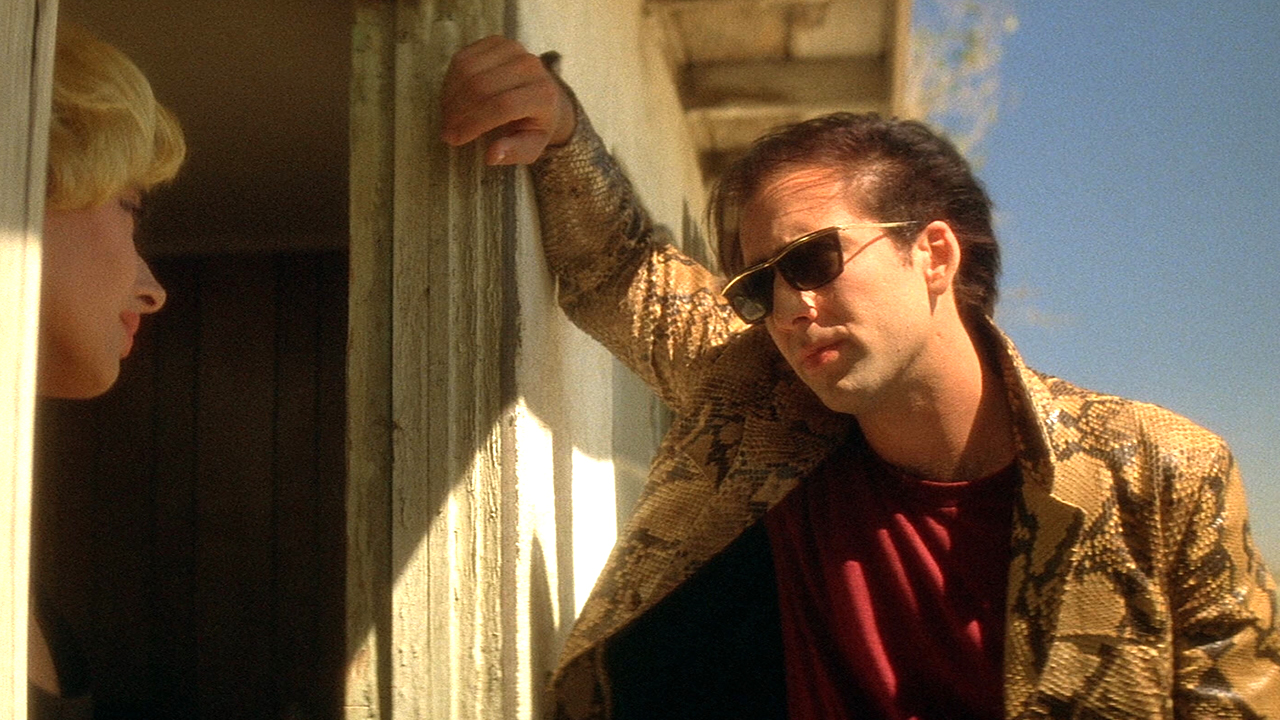 While some dumb punks may think that Nicolas Cage's Sailor looks like a clown in that "stupid" snakeskin jacket, those in the know understand that it is a symbol of his individuality and belief in personal freedom. The now-iconic jacket did not come from the mind of costume designer Amy Stofsky, but rather from Cage's closet; Cage asked director David Lynch if he could wear the jacket as a tribute to Marlon Brando in the 1959 Tennessee Williams adaptation, The Fugitive Kind. Lynch thought it was perfect, and wrote it into the script.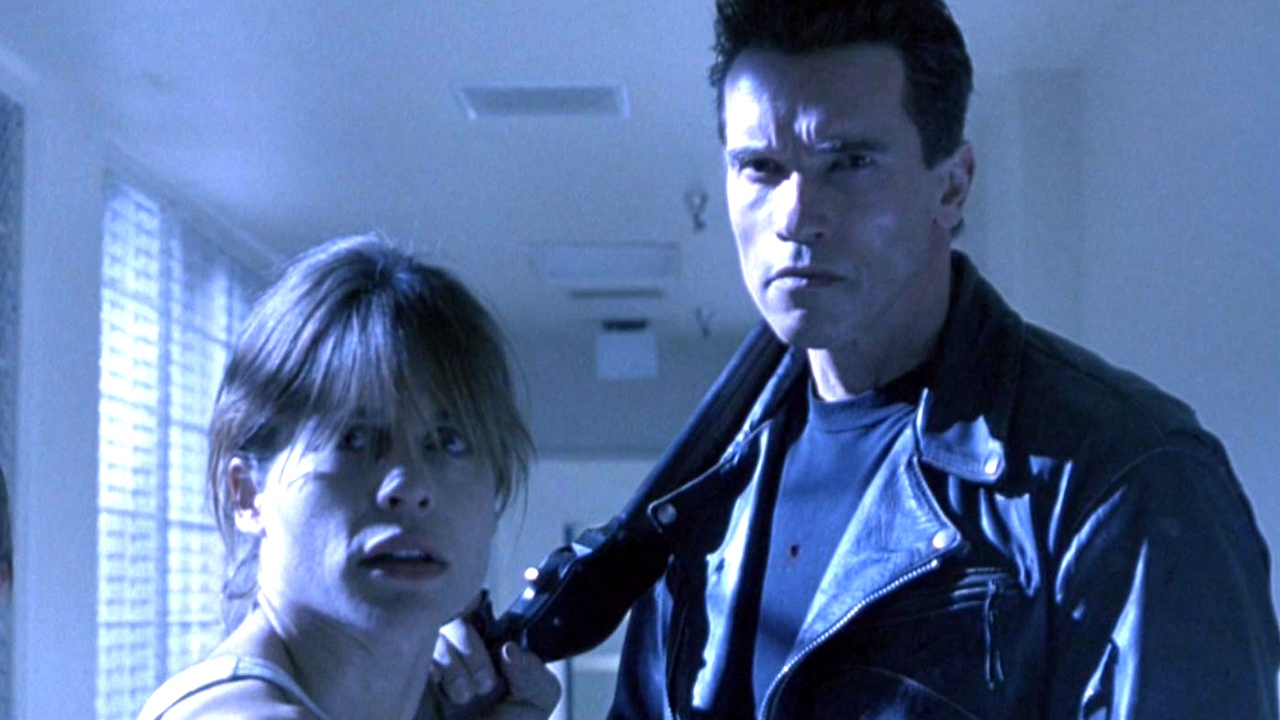 Arnold Schwarzenegger, Terminator 2: Judgment Day
While Terminator 2: Judgment Day gave audiences a much more friendly version of the relentless T-800 first introduced in 1984's The Terminator, the classic motorcycle jacket remained. With its lancer front, the Perfecto style is instantly identifiable and has been donned by cool guys from Marlon Brando to Joey Ramone. It's also the jacket to wear while cruising on a Harley, the Terminator's preferred mode of transportation.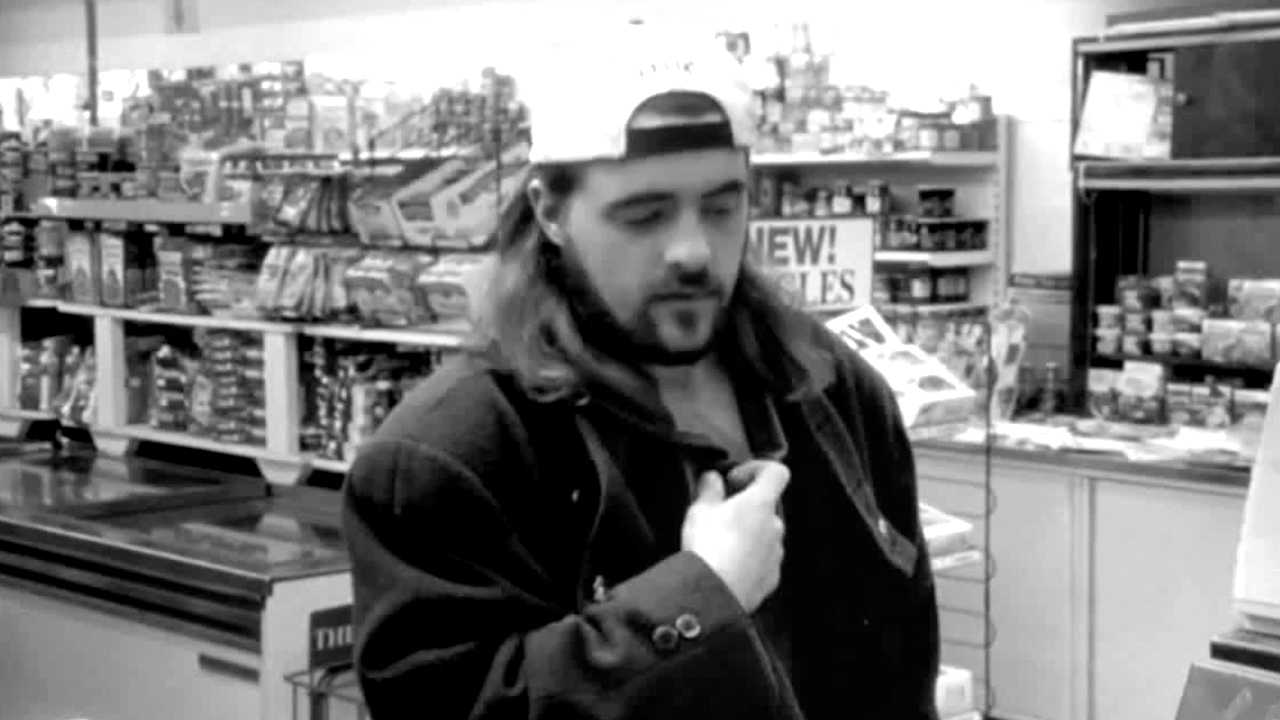 Kevin Smith, Clerks
The trench coat has long been a staple of any avid comic book reader's wardrobe. In fact, the overcoat that Kevin Smith dons as Silent Bob in his 1994 debut Clerks came right out of the director's regular rotation. The original trench, manufactured by Ponte Di Uomo, was green and black and featured very distinct, extra-wide lapels, typical of the brand. The wardrobe departments for Dogma and Jay And Silent Bob Strike Back ended up fabricating duplicates of the original for the subsequent films, but the original film—an independent feature made on a shoestring budget—doesn't even list a costume designer in its credits.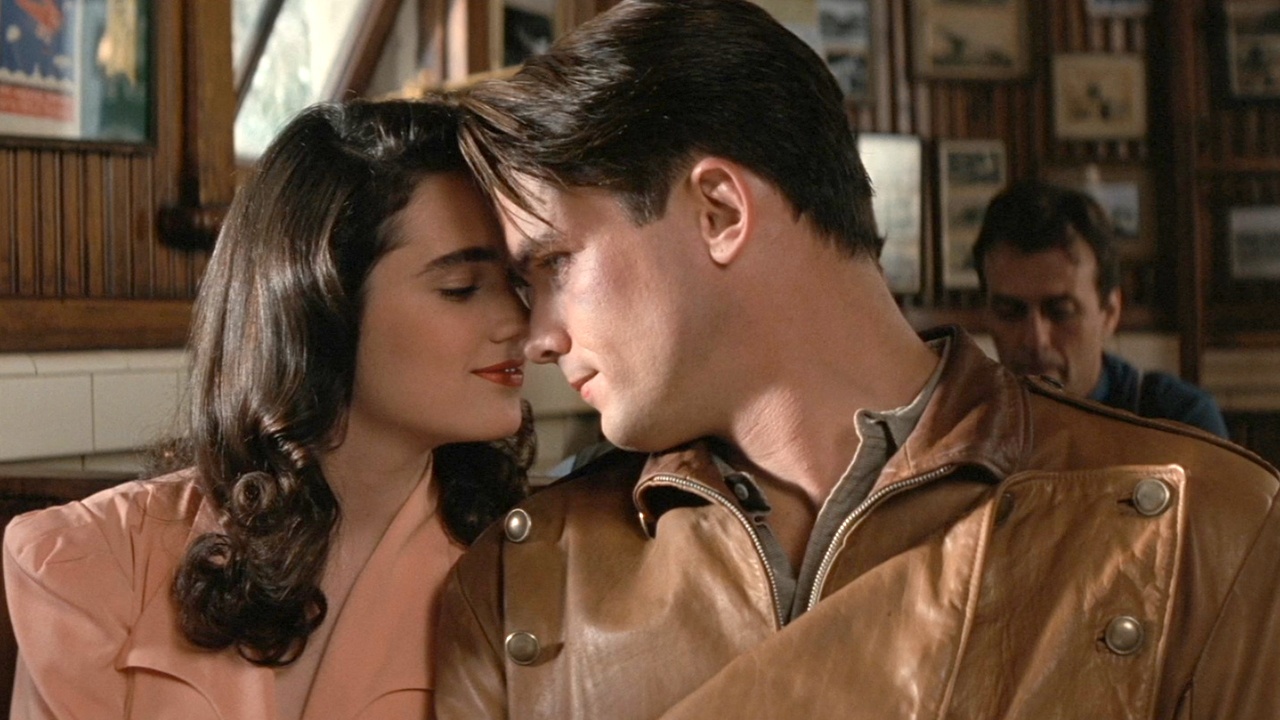 Billy Campbell, The Rocketeer
Disney's The Rocketeer is one of the more entertaining superhero films that came out in the wake of Tim Burton's Batman, and while Dick Tracy's canary yellow trench is certainly iconic, very few things are as cool as brown leather and beating up Nazis. Inspired by the film's setting of 1938 Los Angeles, costume designer Marilyn Vance looked back to the golden age of aviation (and the original 1982 comic book) when crafting dashing stunt pilot Cliff Secord's look. Secord's jacket features a distinct "tunic style," with buttons rather than zippers running up the sides of his coat. Based on actual jackets seen in catalogs from the thirties, this innovation provided pilots with more chest protection from the chill of high altitudes, be it in a cockpit or, you know, zipping around on a jetpack.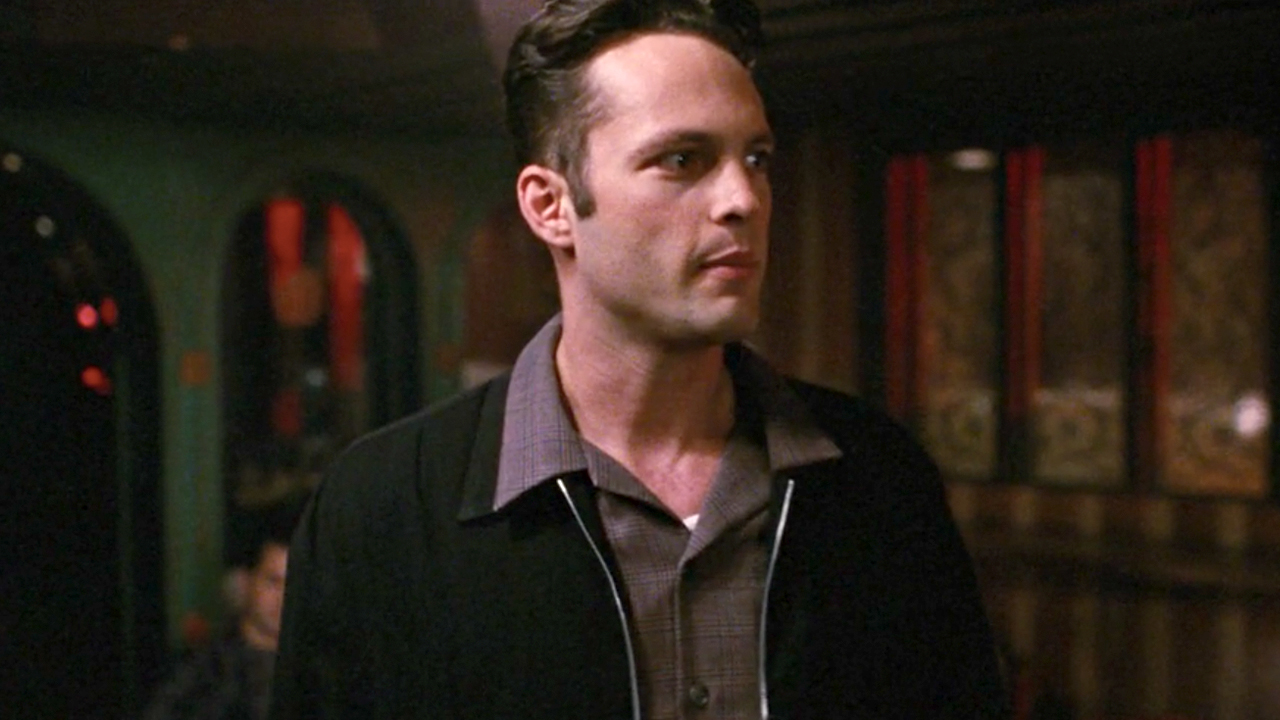 Vince Vaughn, Swingers
Trends come and go, and good money was on electronica and rave culture replacing grunge in the mid-90s—that is, until a swing revival jitterbugged in, seemingly out of nowhere. Doug Liman's Swingers captured a snapshot of that era in this Diner-esque tale of a group of twenty-something actors trying to find their way and meet some girls in the process. Vince Vaughn was the film's breakout star as ladies' man and leader of the group, Trent. The black jacket that Vaughn dons for the film is simple: Straight lines, standard collar, and a zipper similar to the mechanic jackets that the cool kids made popular during the heyday of "alternative rock" in Seattle. It's the way Vaughn wears it that makes it seem so undeniably cool, though. He pops a revere collar shirt over the jacket's collar, recalling the devil-may-care styles of 1960s Las Vegas. It's not hard to imagine that most of Genevieve Tyrrell's costume design budget was spent at L.A. thrift stores before these styles became so "money."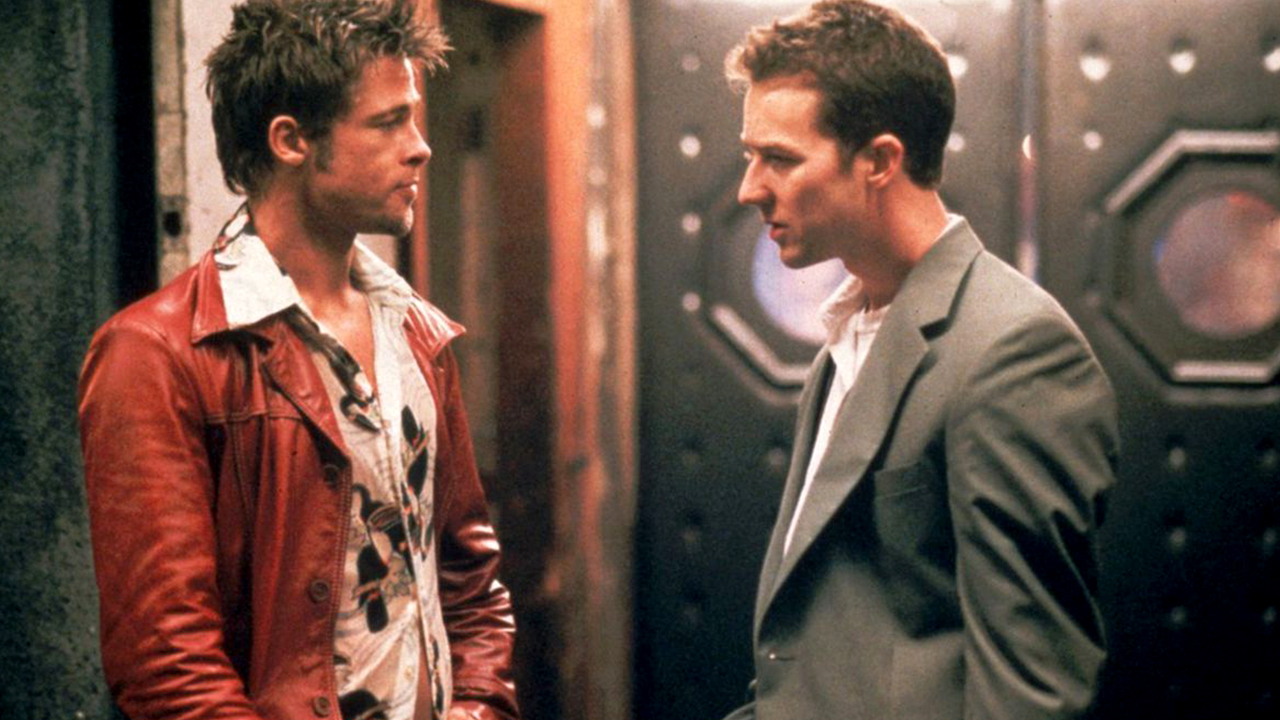 All of Tyler Durden's wild, the 70s inspired outfits in Fight Club stand out against Edward Norton's neutral Land's End basics, but the most memorable piece of Durden's wardrobe is his leather car coat, with its color somewhere in between rust and blood red. This style of jacket has been worn by everyone, from Rocky and Roy Scheider to any guy who shopped at a thrift store in the late 90s. But, for costume designer Michael Kaplan, it wasn't as simple as just going to the local Salvation Army. "The problem was that we needed multiples," Kaplan told The Independent. "We needed maybe twelve of the jackets because of the fighting scenes and stunt doubles." Kaplan ended up making the jackets out of an old leather base that he had dyed to the color of dried blood. The intent was to make it look beat up and used, like something someone would throw away. But anyone who saw Fight Club wanted one for themselves.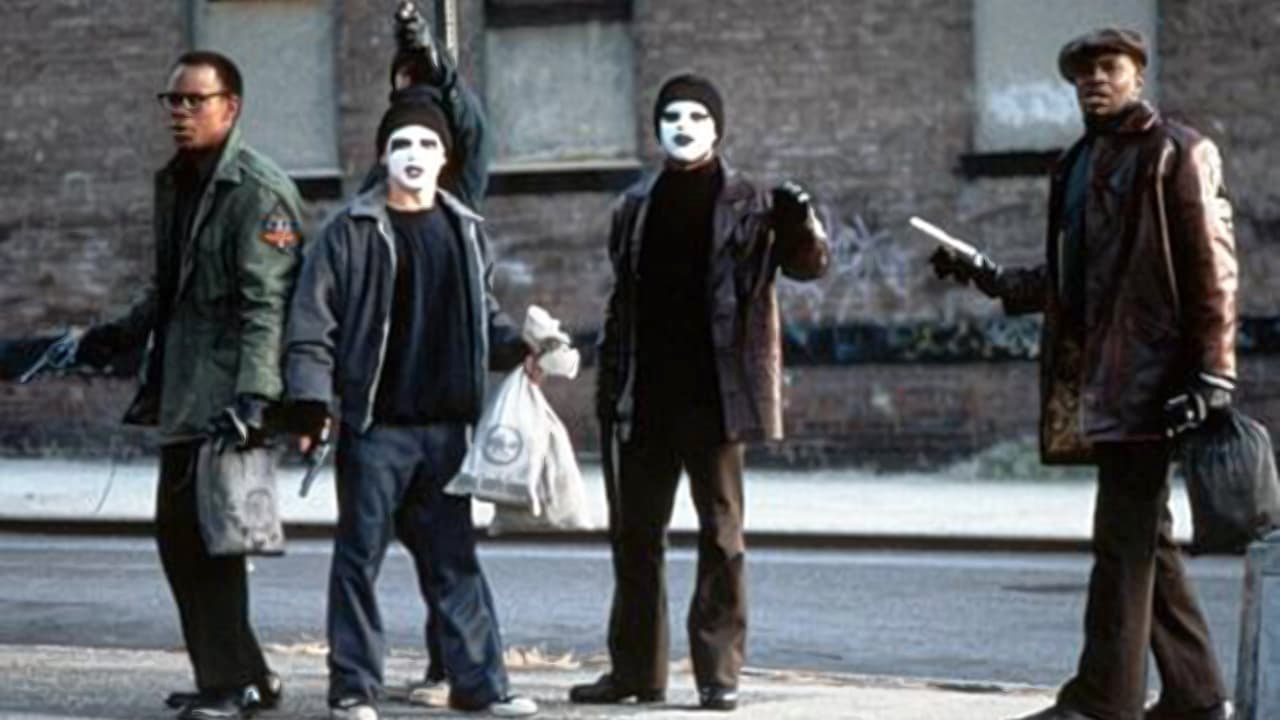 Larenz Tate, Dead Presidents
The Hughes Brothers' Dead Presidents is one of the best blaxploitation flicks of the 70s, even though it was released in 1995. The film touches on growing up black in New York City in the late 60s, amidst the Vietnam War and the social injustice that populated all the best films of that era. At the center of it all is Anthony Curtis (Larenz Tate), who, in the summer of 1969, skips college and enlists in the U.S. Marine Corp. Upon returning home to a life of poverty, the desperate Curtis turns to a life of crime to support himself and his family. Like many veterans of the day, Curtis shields himself from the New York City winter in his military issue flak jacket, a sign of the times that nods to Martin Scorsese's ultra-violent Taxi Driver.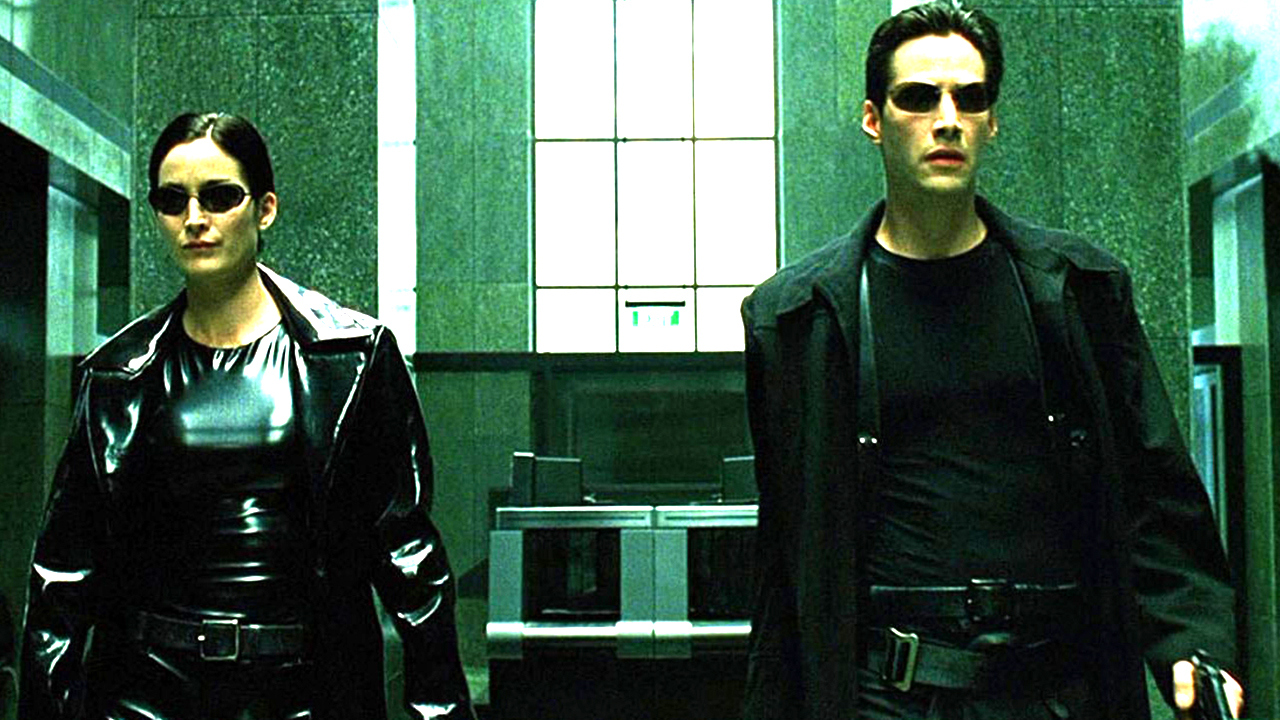 When costume designer Kym Barrett began work on The Matrix, the Wachowskis said to her, "We want it to be dark, we want it to be high contrast." Although many viewers remember Keanu Reeves' Neo donning a leather coat in the first film, it was actually made from an inexpensive wool blend that Barrett picked up in New York for three dollars per yard. Neo's trench evolved into something more ecclesiastical throughout the sequels, but film fans will always remember the iconic original.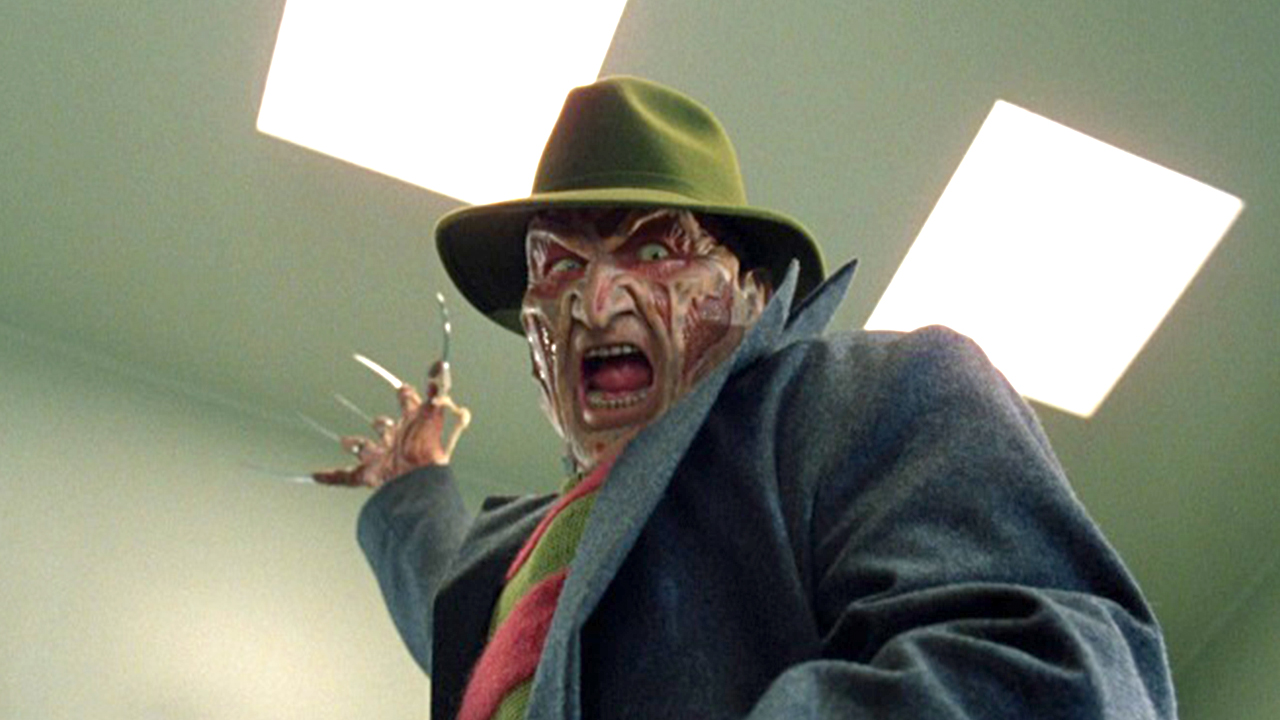 Robert Englund, Wes Craven's New Nightmare
With New Nightmare, Wes Craven reinvented Freddy Krueger as a real-life, ancient, and demonic evil that had become one with the fictional "Henny Youngman of horror." The new Freddy featured a slicker, cleaner, techno-organic look with a few upgrades, and the most memorable addition to his new 90s look was a slick black overcoat. Freddy wore a trench in promotional shots for Dream Warriors, but this instance marked the first time he donned one on the silver screen. The coat cut a more imposing silhouette for this new iteration of the classic villain while retaining the mainstays of his classic red and green sweater, fingernail knives, and fedora.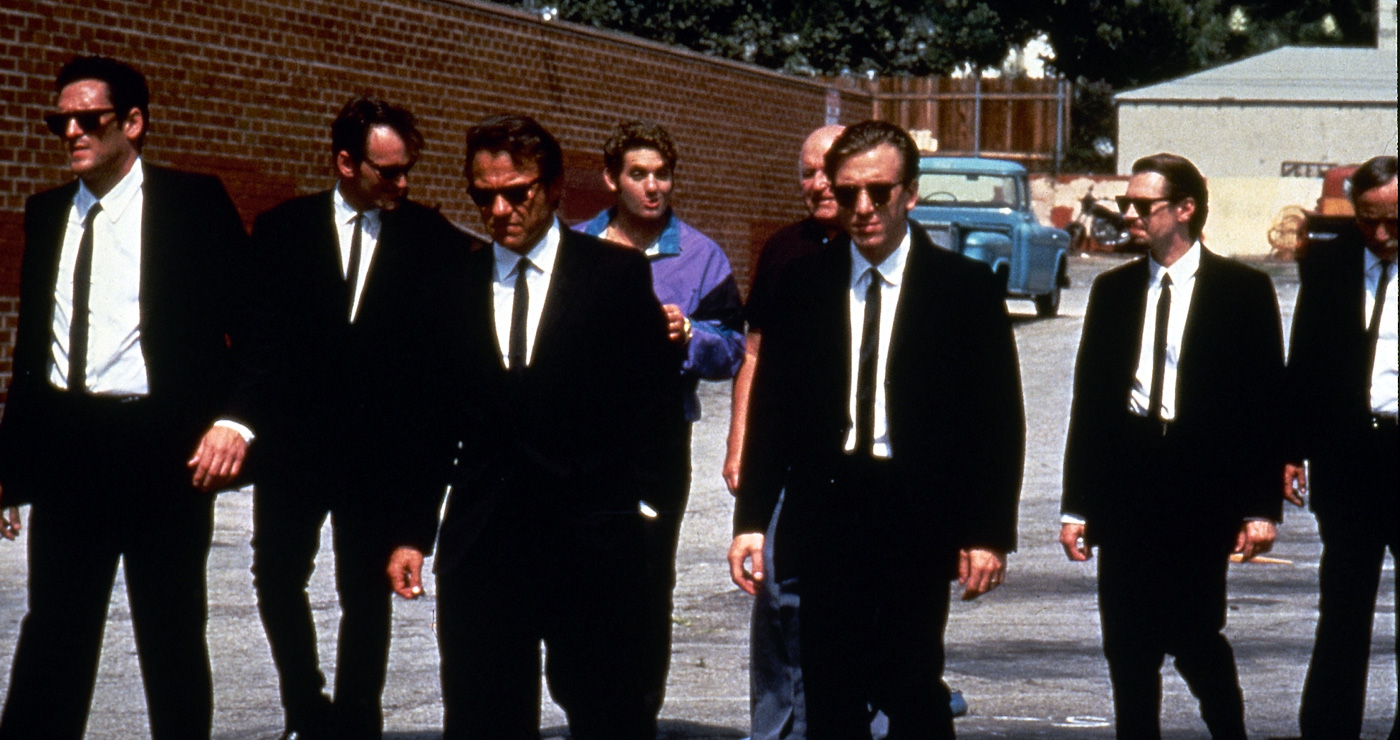 The Cast Of Reservoir Dogs, Reservoir Dogs
Quentin Tarantino's influence looms large over 90s style, music, and fashion. A diamond heist goes horribly wrong in the director's feature debut, Reservoir Dogs, but at least the gang involved looks gangbusters in their black sports coats, white shirts, and black skinny ties. The 90s were a golden age of thrift store chic, and costume designer Betsy Heimann really leaned into that aura. "We knew these characters had probably just gotten out of jail," Heimann said. "They wouldn't have any money. So I said to Quentin, 'Everybody can afford to go to a thrift store.'" The French gangster movies that Tarantino loved helped influence the look, and went on to inspire the costuming of many "Tarantino-exploitation" flicks that crowded multiplexes throughout the decade. According to Hollywood stylist Michael Fisher, "Reservoir Dogs has become an essential menswear reference and a personal favorite of mine in terms of silhouette and its simple, uniform-like style direction. It's the perfect balance of an effortless look while at the same time it shows that you do have a considered sense of personal style."
Want more cinematic jackets to populate your fantasy wardrobe? Head on over to our previous iterations of this series for lists of the coolest movie jackets of the 1970s and the 1980s. And for even more on the power of wardrobes on screen, check out our videos on the costume design of Milena Canonero, the work of designer Jean Paul Gaultier, and costume design in "Rogue One."