From the way they're written to the way they're shot, to the actor's performance and the costume designer's visuals, creating an iconic character is a team effort. "Costumes are the first impression that you have of the character before they open their mouth — it really does establish who they are," says Colleen Atwood, costume designer for Manhunter, Ed Wood, and That Thing You Do! These choices can be something as simple as Snake Plissken's eye patch or Tony Montana's scar. Similarly, jackets and coats are a staple of everyday outerwear, and while they are usually thought of as simply utilitarian, in the movies, they can bring an intangible, ineffable coolness to some of our favorite characters. To prove that point, here are ten of the coolest jackets of the 1960s in the film: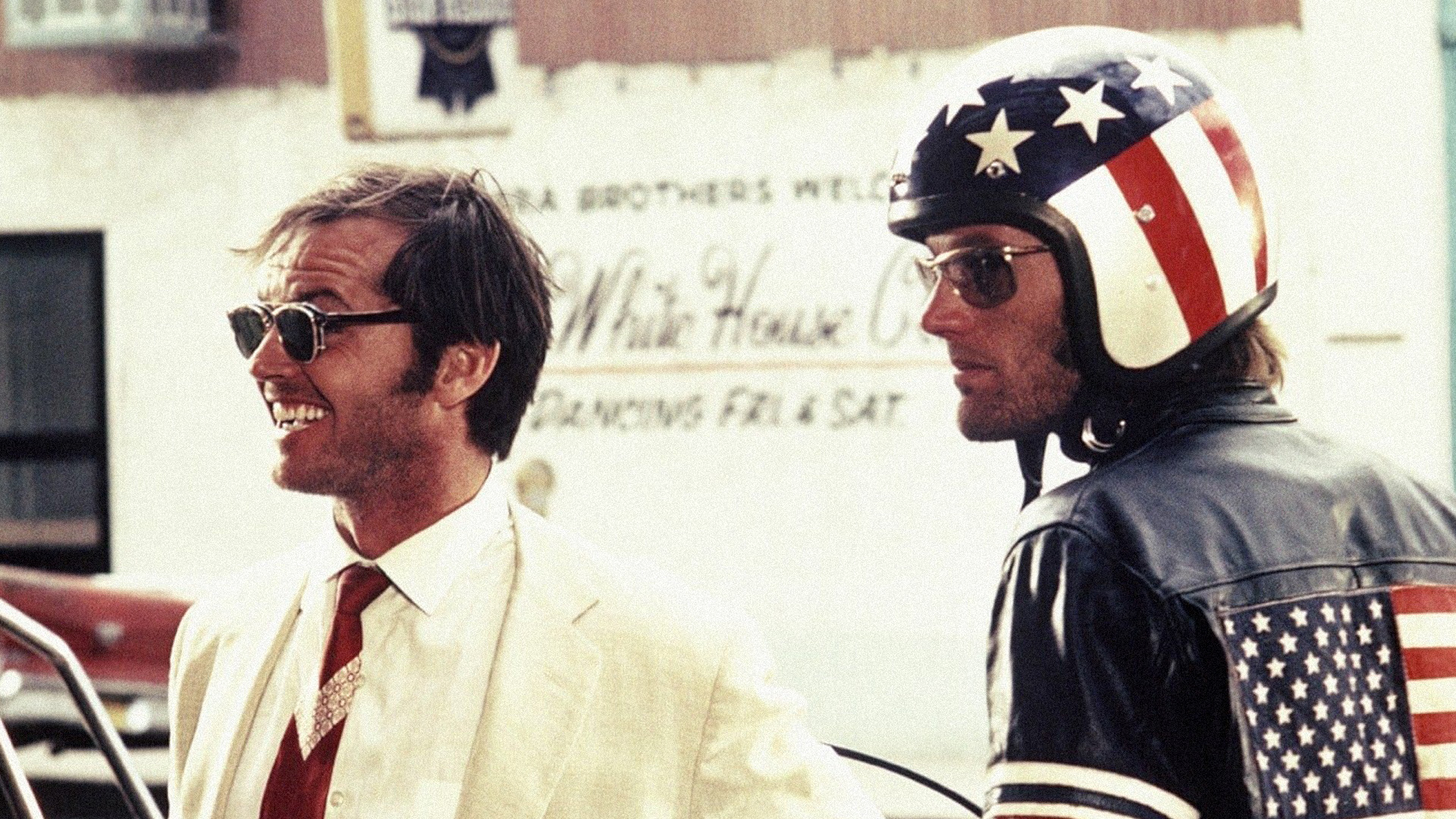 Peter Fonda, Easy Rider
Dennis Hopper's Easy Rider was a landmark film, ushering in the New Hollywood of the 1970s. Seeing Hopper's Billy and Peter Fonda's Wyatt cruise down a highway on their motorbikes to the tune of "Born To Be Wild" may seem laughable after nearly fifty years and countless parodies. But we shouldn't overlook the impact of Easy Rider on Hollywood, the counterculture, and the hippie and biker lifestyles that became intertwined with "pot culture." Peter Fonda's "Captain America" leather instantly became iconic for anyone on two wheels. Designed by Fonda himself, the jacket was made by "two little old ladies" and opts for a cafe racer-inspired collar rather than a Schott Perfecto with a lancer front, which is typically associated with motorcycles. It's the details that truly make the jacket memorable — the red, white, and blue bands on the arm and chest, the Secretary of Defense identification badge, and the American flag on the back, which functions as both a condemnation of America's past and a celebration of its potential future. Slightly longer than the typical motorcycle jacket, the "Captain America" has a rather distinct look. A classic among motorcycle enthusiasts and cinephiles alike, replicas are still a favorite amongst riders.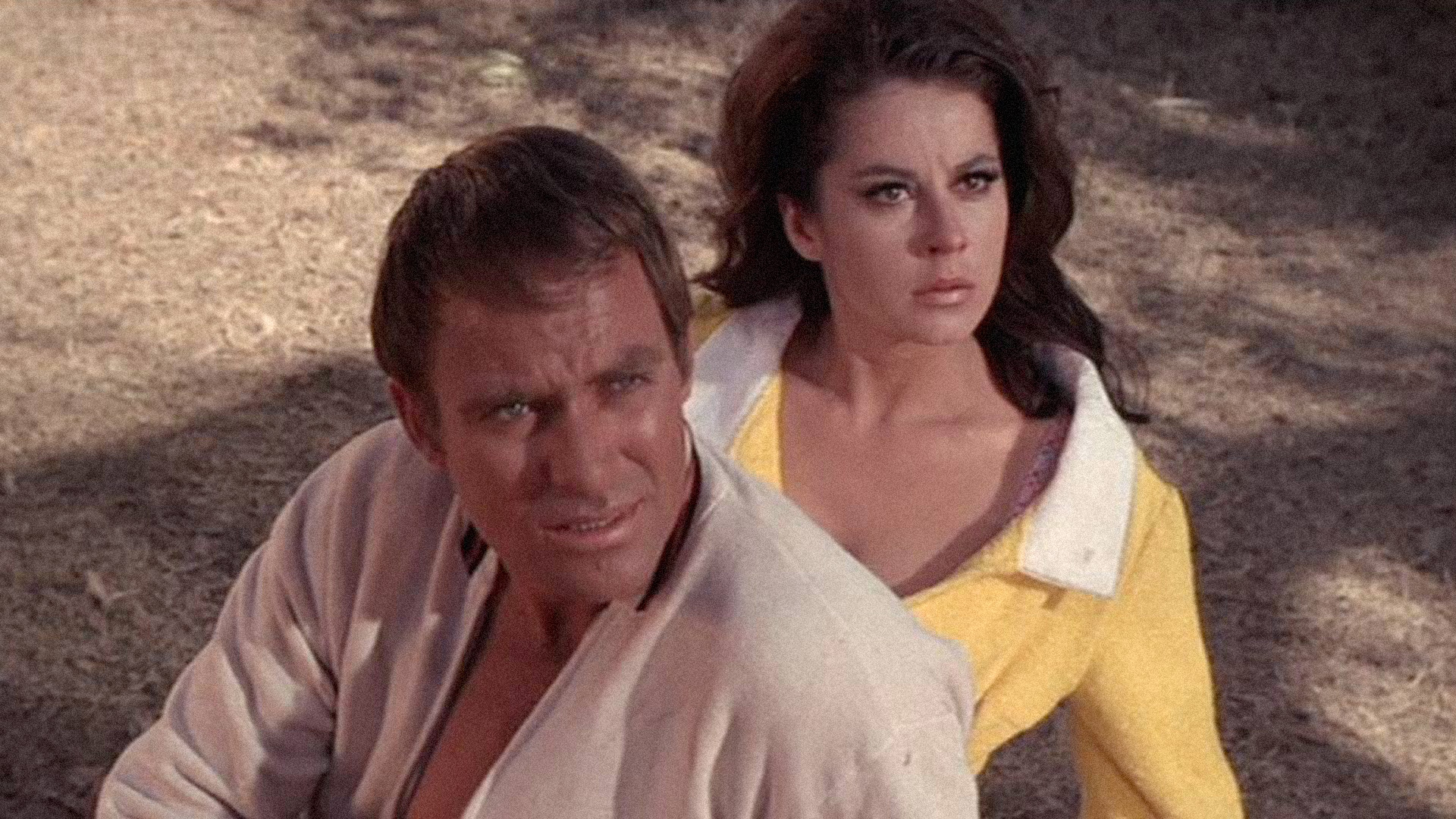 Diane McBain, The Mini-Skirt Mob
The bikersploitation fad of the 1960s and 1970s built upon the foundation laid down by the teenage delinquent and girl gang films of the Eisenhower era. Fast cars were replaced with fast bikes, and 1968's The Mini-Skirt Mob features everything that audiences craved from these low-budget, drive-in flicks: Cool bikes, lurid subject matter, and long stretches of dancing, drinking, and on-screen partying, giving teenagers who were hiding out in the local grindhouse plenty of time to make out and smoke some grass. The titular mob of fast girls on fast bikes wear a memorable uniform, eschewing the standard Schott Perfecto for something resembling a mechanic's jacket in cotton, and with a single zipper. With "The Mini-Skirts" emblazoned upon the back, mob leader Shayne (Diane McBain) dons a mustard-colored jacket while the rest of her gang are adorned in a hue that's between pink and salmon. Mini-skirts, go-go boots, and big, swingin' hair make for the perfect complements.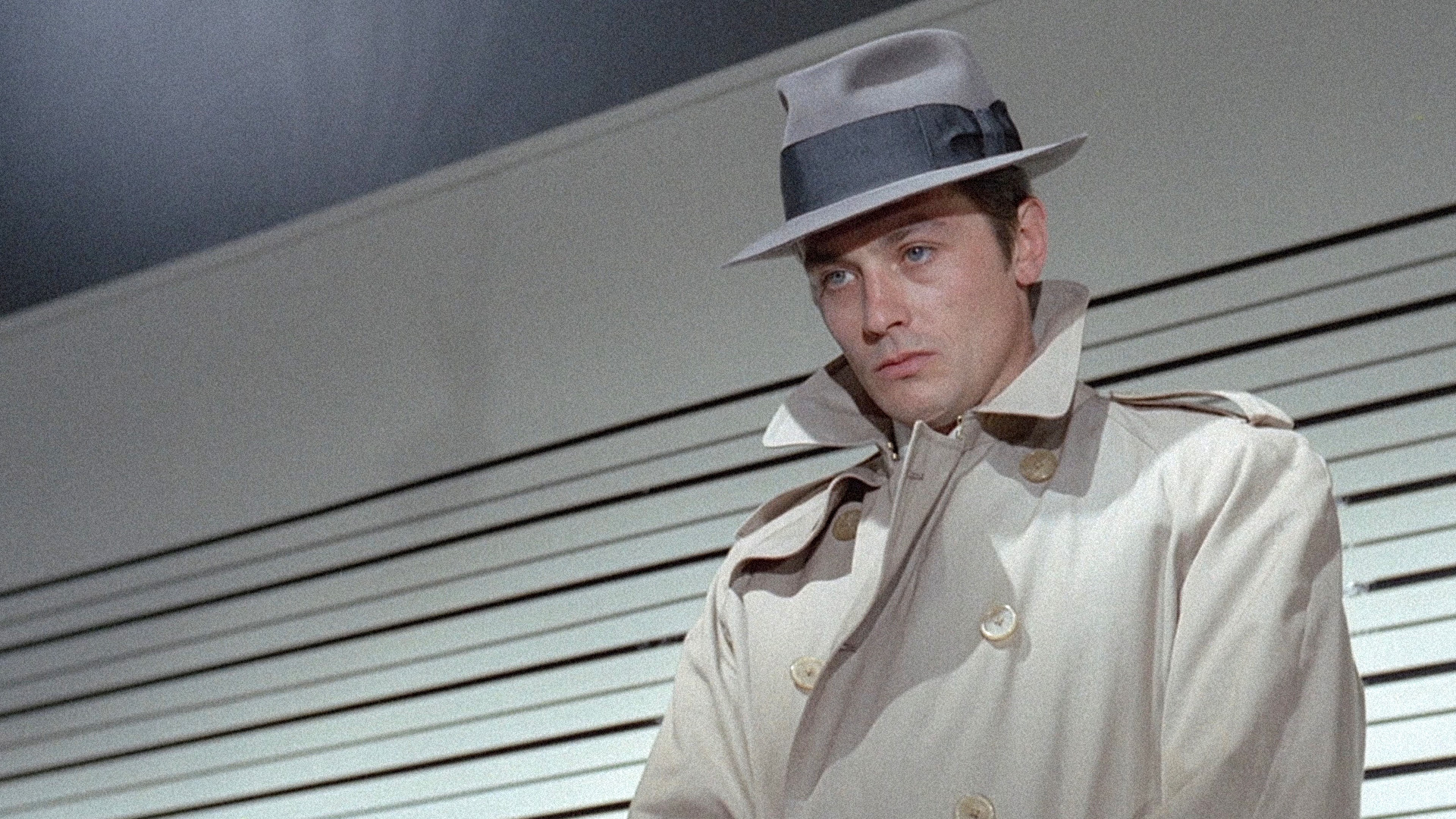 French director Jean-Pierre Melville is one of the spiritual fathers of the French New Wave movement of the 1960s. His films were minimalist thrillers, influenced by American film noir and featuring gangsters, thieves, and low-rent criminals clad in trench coats and fedoras akin to Humphrey Bogart. His early works would probably rank amongst Michel's (Jean-Paul Belmondo's character in Breathless) favorites. It's a testament to Melville's work that Le Samouraï has influenced filmmakers from around the globe, including Walter Hill, John Woo, and Quentin Tarantino. As hitman Jef Costello, Alain Delon wears the Melvillian uniform of a light khaki trench coat and fedora with such serious panache, that it has become not simply a wardrobe choice, but part of his samurai-like character: His trench is his armor, and his revolver is his sword.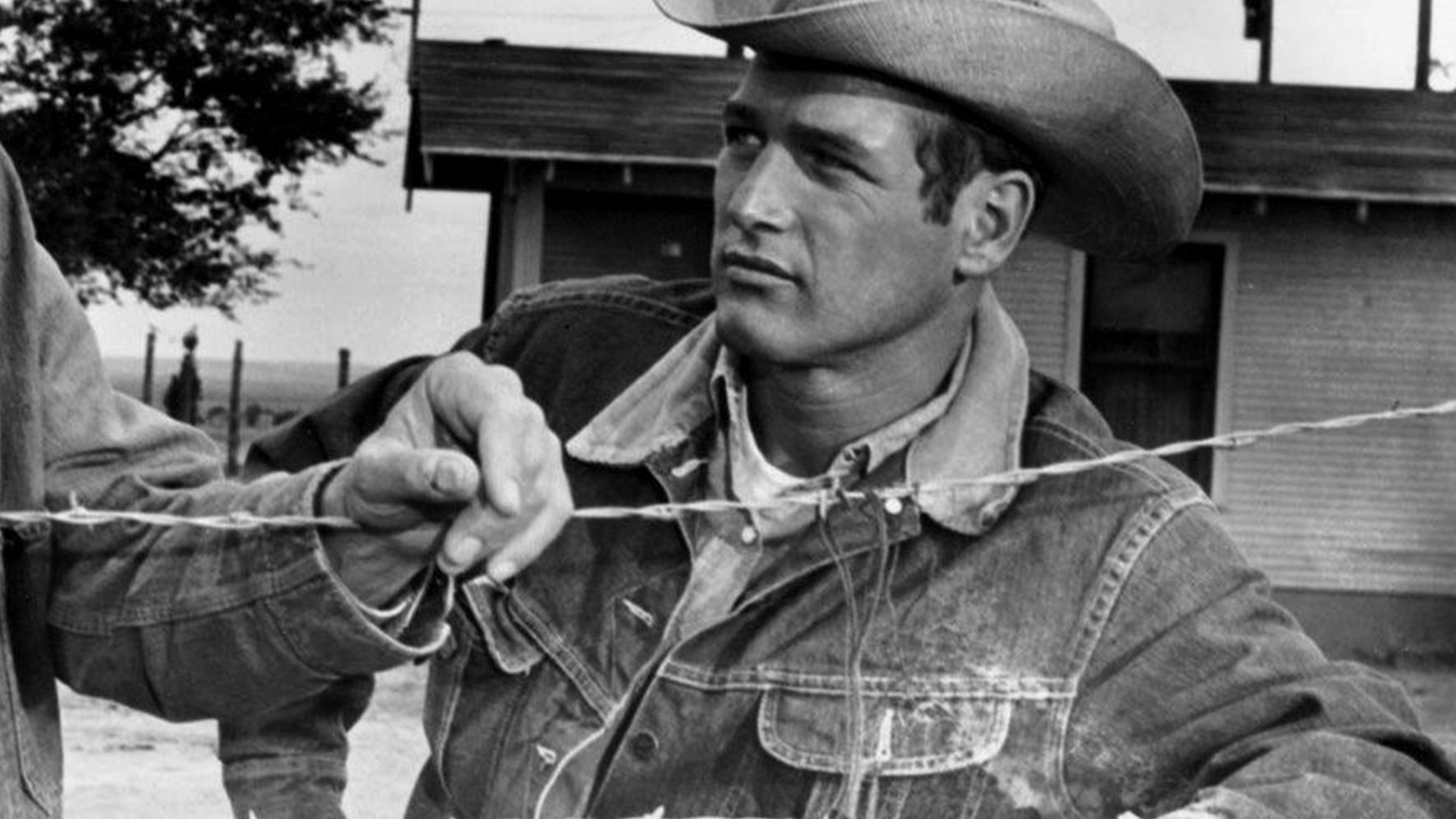 Paul Newman, Hud
The denim jacket has been an American staple since its introduction by blue jean luminary Levi Strauss in 1880. Originally intended as workwear, the jean jacket became a stylish favorite of hippies, punks, and musician types over the decades. In 1963's Hud, Paul Newman plays the titular hard-drinking womanizer with all the movie star gusto that seemed to come easy to him in his prime. On their Texas ranch, Hud, his father Homer Bannon (Melvyn Douglas), and nephew Lonnie (Brandon de Wilde) are seen clad in denim workwear — Homer in a longer, Bleu de Travail-inspired coat, Lonnie in Levi's Type I style jacket with removable horizontal seams (so that the wearer can make some space), and Newman himself in Levi's Type III style with a contrasting leather collar. It is Hud's Levi's Type III, which he dons in the third act, that truly stands out. Introduced in the previous year, the Type III "trucker jacket" is what became the modern jean jacket. Pristinely white and fitted, Type III is worn by Hud at his most arrogant, and Paul Newman wears it well.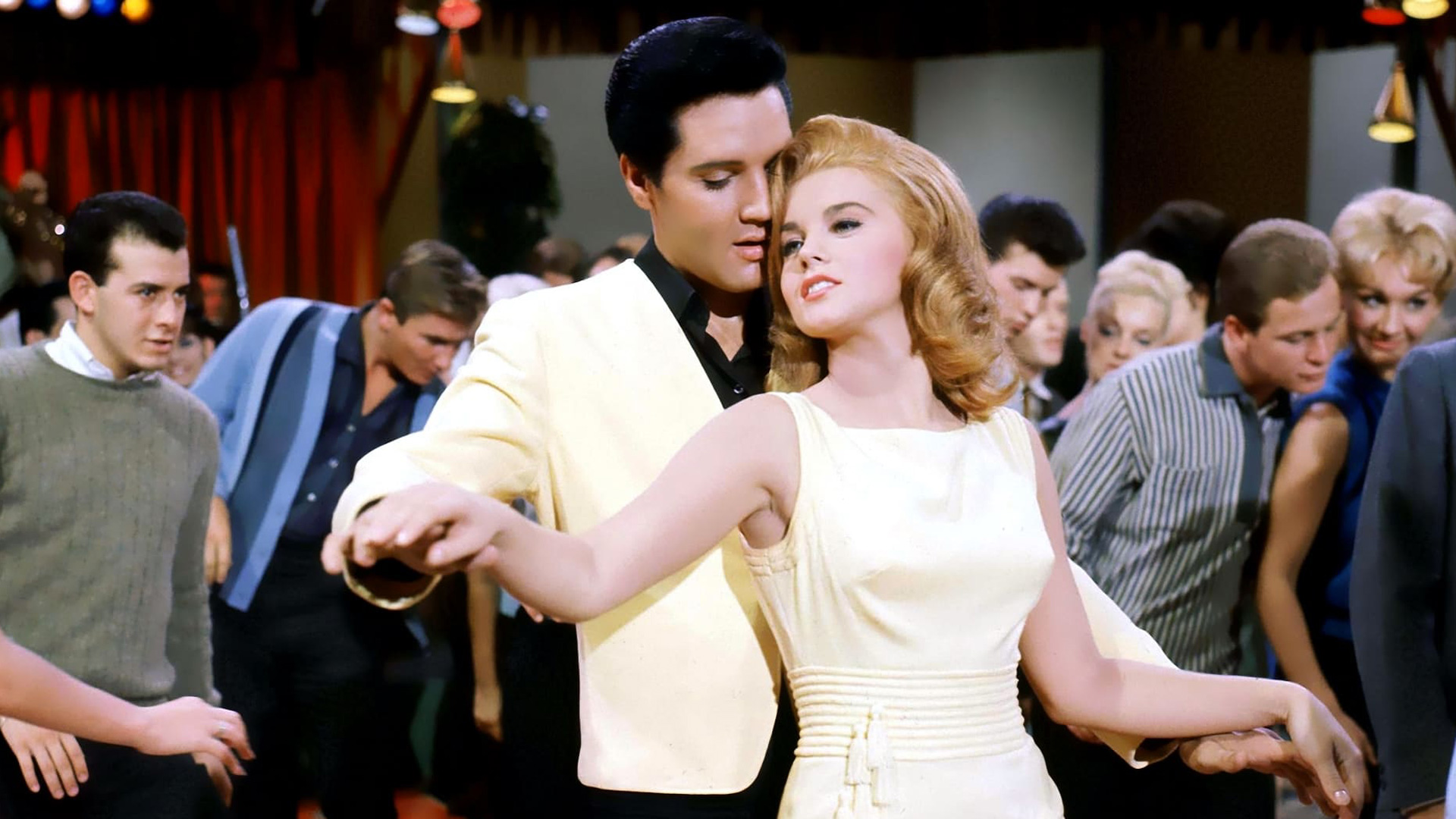 Elvis Presley, Viva Las Vegas
Elvis Presley was a style icon from the day he shook his hips on The Ed Sullivan Show in 1956. He showed everyone how to wear a Harrington jacket in King Creole and donned head-to-toe denim in Jailhouse Rock. One could look to any of the King's films from the 1960s and find impressive, ultra-cool style — even with a cheesy waiter's getup. But the yellow blazer that he wears while performing "What'd I Say" in 1964's Viva Las Vegas is quintessential Elvis: bold and brash. Shorter than a standard blazer and adorned with a single button, Presley pairs the bright yellow number with an all-black ensemble that attracts attention.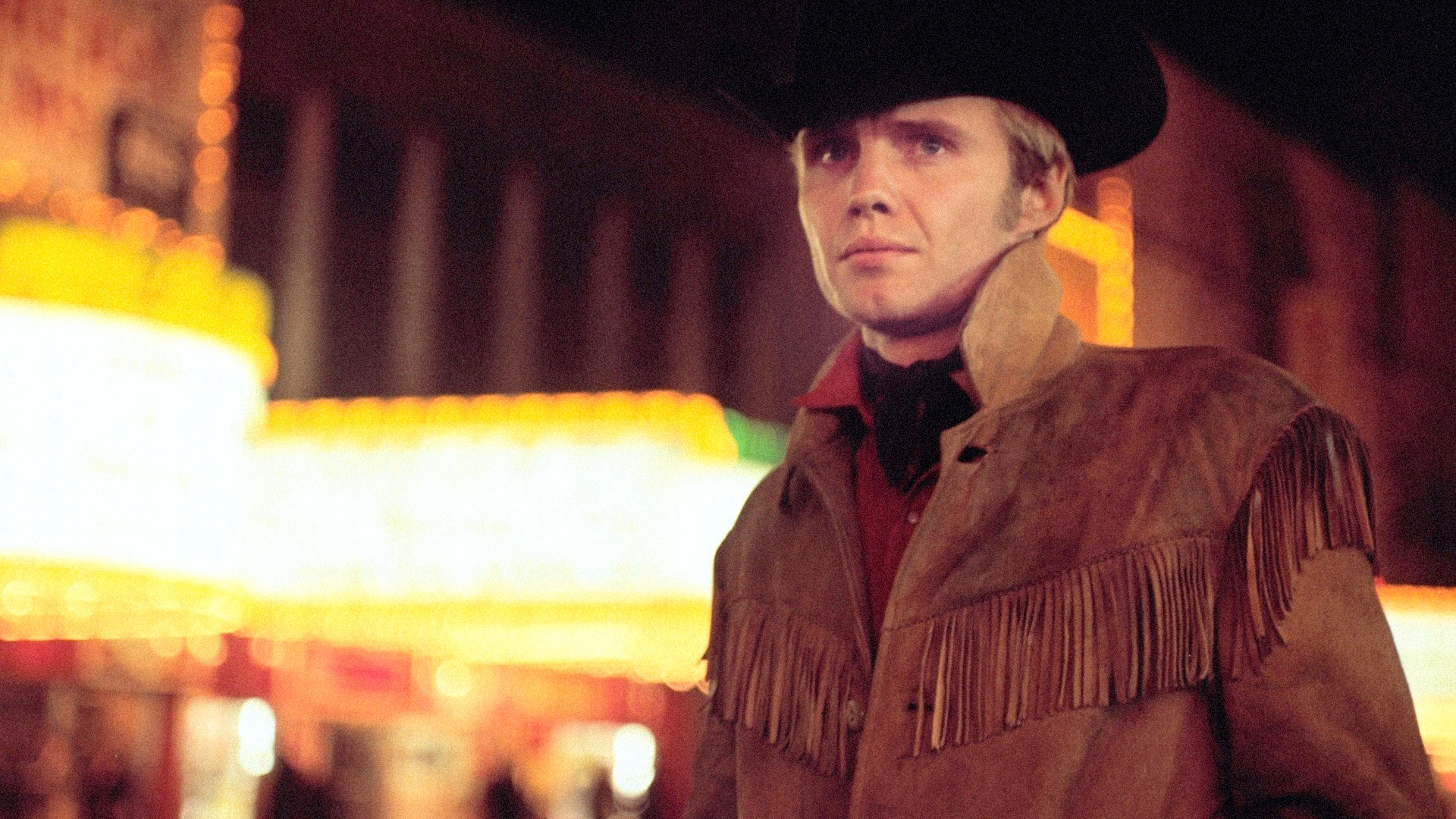 Upon its release in 1969, John Schlesinger's Midnight Cowboy became the first X-rated film to win Best Picture at the Academy Awards. The film has since been given an R rating upon its re-release in the 1970s, and while its look at lowlife hustlers in New York City is hardly shocking for today's audiences, the performances of Dustin Hoffman as Enrico "Ratso" Rizzo and Jon Voight as wannabe gigolo Joe Buck still play like gangbusters. Buck's fancy cowboy boots, pearl snap shirts, neckerchief, and hat make him feel good, he explains to Rizzo. Costume designer Ann Roth sewed each bit of fringe onto that light brown leather, which was as much a sign of Joe Buck's midwestern naivety as a nod to the cowboy look that was popular among the 42nd Street hustlers who populated the 1960s, New York. It also predicts the cowboy trends that would make their way into men's style in the 1970s.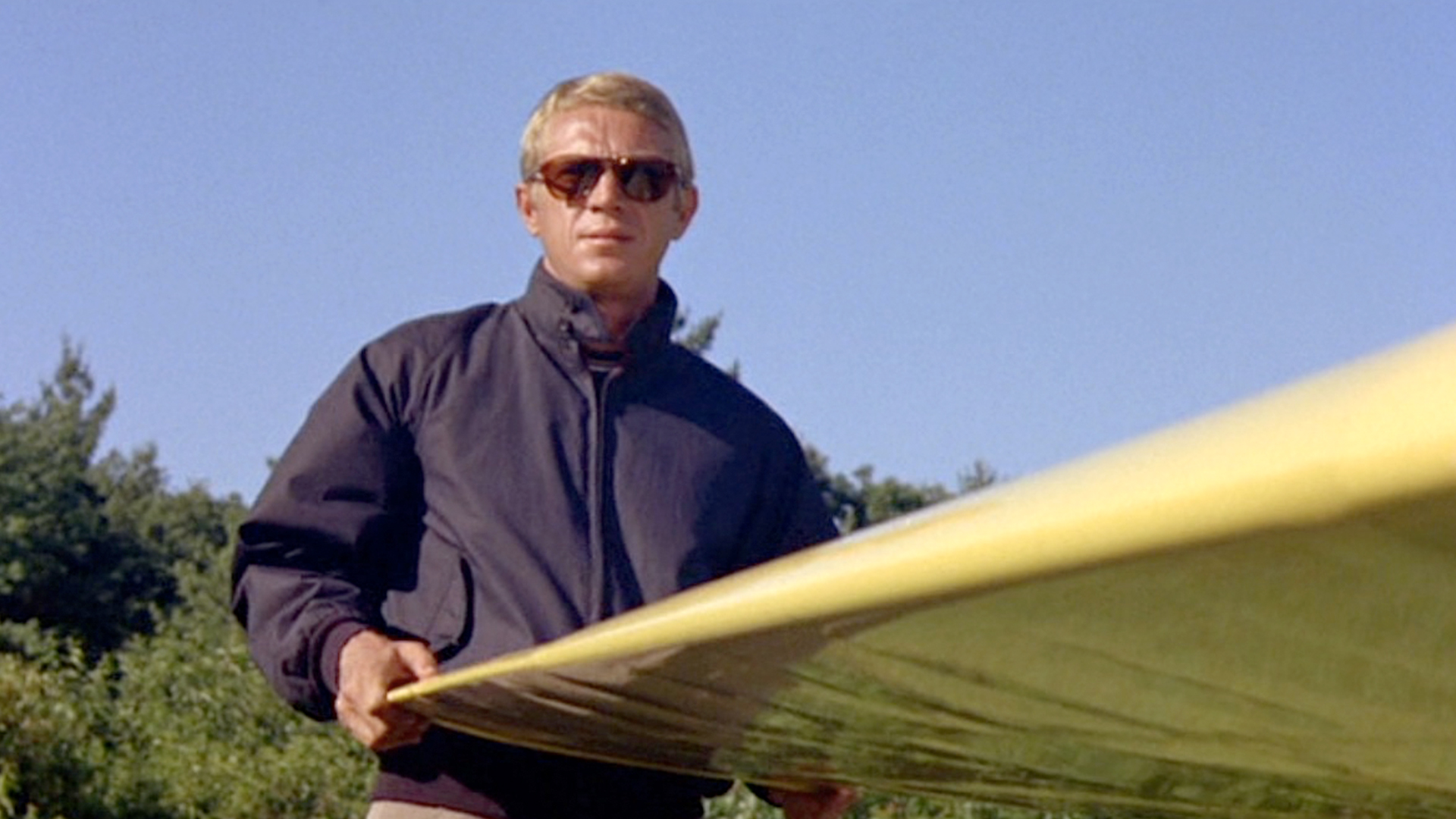 From The Great Escape to Le Mans, Steve McQueen is a "cool jacket" dignitary. Since its introduction by Baracuta in the 1930s, the Harrington has represented a timeless cool. Lightweight with a stand-up collar, and ribbed cuffs and waist, the jacket became a favorite among mid-century heartthrobs (and the regular joes too). Elvis Presley wore one in King Creole, they were part of Frank Sinatra's regular rotation, and James Dean popularized the style in 1955's Rebel Without A Cause. The legacy of the Harrington jacket traveled as far as a galaxy far, far away, inspiring Corellian hot rodder Han Solo's (Harrison Ford) "Bespin jacket." The Harrington jacket would make its way into McQueen's day-to-day, but he is perhaps most remembered for donning one in The Thomas Crown Affair. As the old saying goes, behind every great man is a great woman, and The Thomas Crown Affair's costume designer, Theodora Van Runkle, certainly made McQueen look as cool as he did. Their relationship led to McQueen becoming a style icon, and the two worked together again in both The Reivers and Bullit, a high point for men's knitwear as well as car chases.
Watch Now: Steve McQueen in The Magnificent Seven, streaming for a limited time on Fandor.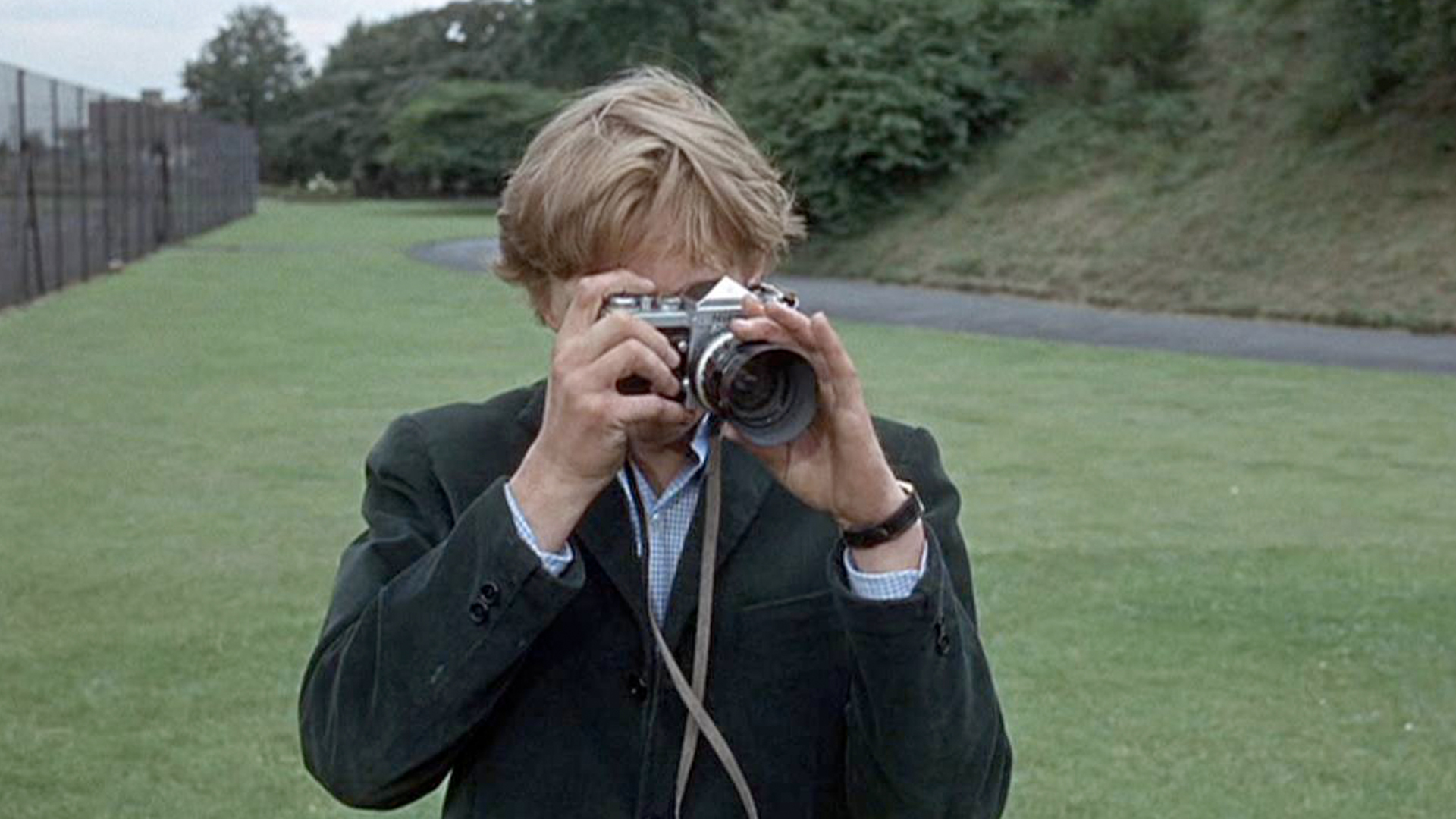 David Hemmings, Blow-Up
Contrary to popular belief, the green velvet blazer is not strictly for the holidays. Michelangelo Antonioni's swinging 1960s mystery Blow-Up is generally considered to be one of the most stylish films of all time. Being shot in London during the height of the swinging 60s — a high point for men's and women's style — certainly helps. David Hemmings' Thomas, a fashion photographer, is adorned in an ultracool street style: sharp white jeans, a simple blue gingham button-up, and timeless black Chelsea boots. But the stand-out piece of this ensemble is the forest green velvet blazer, which Hemmings pulls off less as formal wear and more as outerwear. Featuring a trim cut as well as a stylish ticket pocket and slim lapels, the blazer very much represents the "Mod" movement that was sweeping England's youth at the time.
Watch Now: Michelangelo Antonioni's Story of a Love Affair, now streaming on Fandor.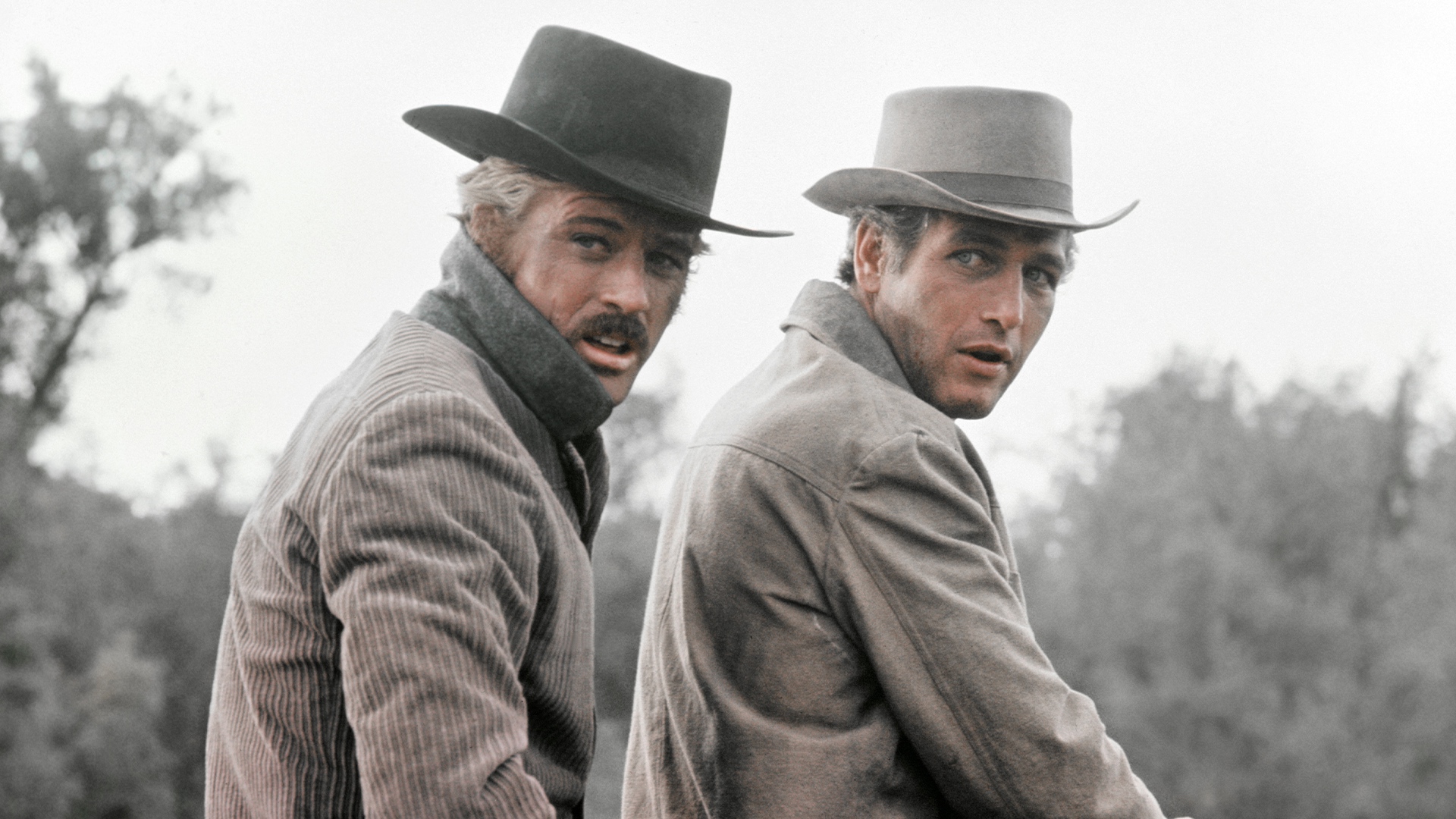 Robert Redford, Butch Cassidy, and the Sundance Kid
As the titular Sundance Kid, Robert Redford donned an iconic brown corduroy jacket — an all-timer that helped influence the Western wear trend of the following decade. Wide-waled with a distinctive black leather collar, the jacket is cut somewhere between a French work jacket and a suit coat, more suitable for outerwear, particularly those cool nights on the range. Costume designer Edith Head said that "a designer is only as good as the star who wears her clothes," and in 1969 you couldn't find two more charming, good-looking movie stars than Redford and Paul Newman. Head called Butch Cassidy and the Sundance Kid one of her favorite films, and she would go on to win an Oscar after reteaming with Redford, Paul Newman, and director George Roy Hill for The Sting. "Just imagine," she said in her acceptance speech, "dressing the two most handsome men in the world and then getting this."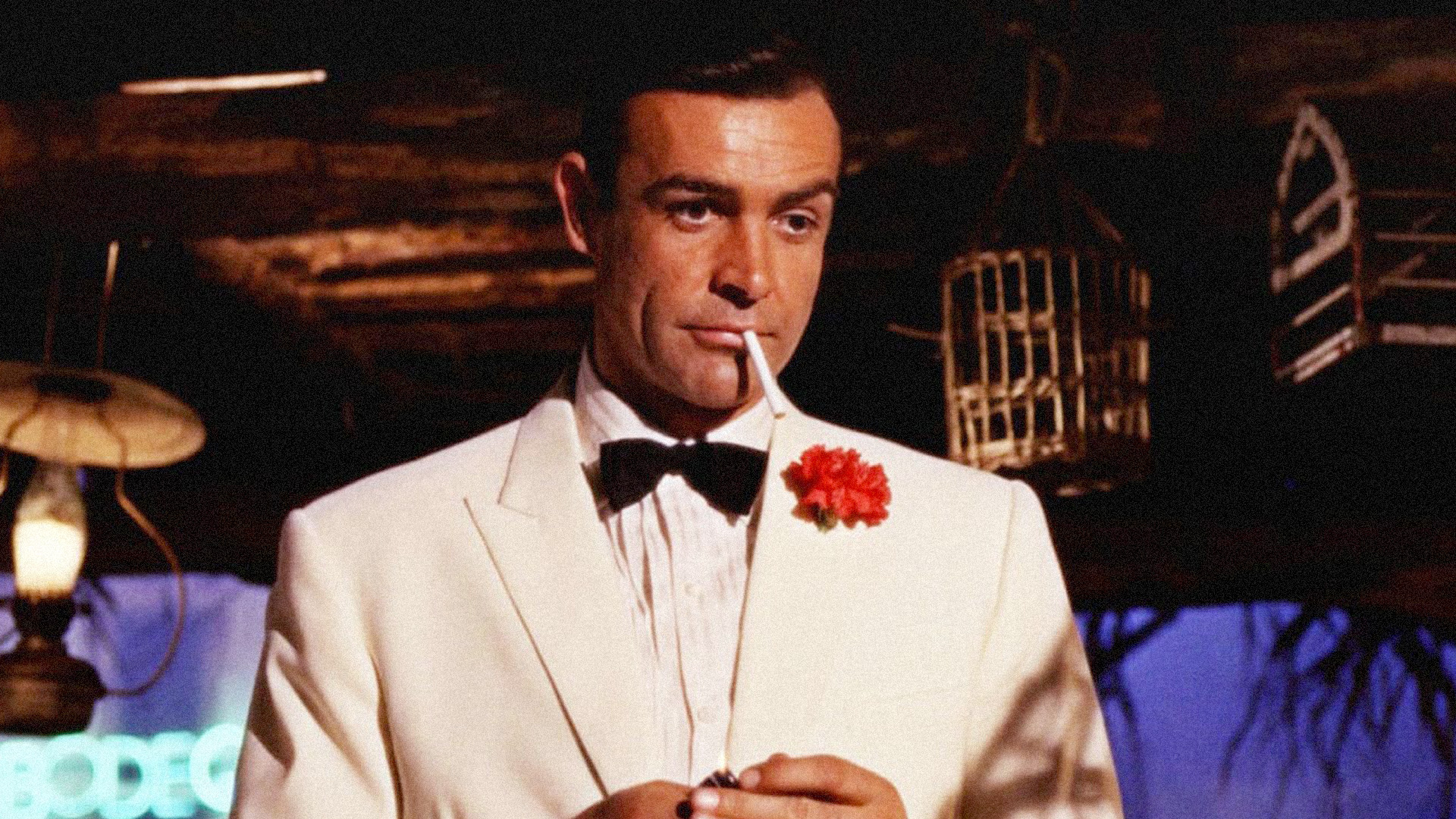 Sean Connery, Goldfinger
Arguably, no single character has had such influence on men's style as Bond, James Bond. The image of Sean Connery in an ivory dinner jacket with a red carnation was instantly iconic upon Goldfinger's release in 1964, becoming a sartorial high point of the then young series. Steven Spielberg specifically wrote Indiana Jones and the Temple of Doom as a prequel to Raiders of the Lost Ark so that Indy (Harrison Ford) could have an entrance in a fashion similar to his spiritual (and later on-screen) father. Featuring peak lapels and a single button, Connery pairs the look with black trousers, a white shirt, and a black bow tie: simple, elegant, and just a bit rakish. The white dinner jacket has become ubiquitous with the James Bond persona — Roger Moore, Timothy Dalton, and Daniel Craig donned them in subsequent films (George Lazenby did a white dinner suit and Pierce Brosnan riffed on the look on an episode of Remington Steele). Just remember, an ivory dinner jacket remains evening wear, so never wear one before 6 p.m.