The words "How would Lubitsch do it?" were posted above director Billy Wilder's desk. Whenever he felt stuck while writing films like The Apartment or Some Like it Hot, he would refer to the phrase, imagining what his mentor, Ernst Lubitsch would do in a similar scenario. There is no comedy director who has cast a wider influence than Lubitsch in the history of filmmaking, inspiring directors as wide-ranging as Mel Brooks, Nora Ephron, Noah Baumbach, Hal Hartley (aka The Lubitsch of Long Island) and Wes Anderson. Today, more than just a Hollywood icon, his films still stand out as incredible modern depictions of love and romance.
Ernst Lubitsch was born in Berlin in 1892 and began a career as an actor in 1913. He slowly transitioned to directing and by the early 1920s, he had been invited by Mary Pickford, then the world's biggest movie star, to direct her in Rosita. The film was a huge success and Lubitsch's career in America took off.
As Lubitsch transitioned to sound films, he wrote and directed his characters to speak in steamy double-entendres and to find themselves embroiled in linguistic misunderstandings. To this day, his films feel sexy, modern and even a little radical. In Design for Living, for example, a love-triangle doesn't tear apart friendships and romances but instead embraces non-monogamy. More than just what was on the page though, Lubitsch had a talent for expressing romance and comedy through the language of film. He had an elegant, musical touch that enlivened dialogue and performance. His best skill though, was his use of close-ups to focus the intent of a scene.
Among his best-known films was The Shop Around the Corner, a 1940 romantic comedy starring James Stewart and Margaret Sullavan. In the film, Stewart and Sullavan are coworkers at a leathergoods shop in Budapest who can't stand each other. Both have a secret pen pal that they are falling in love with, but little do they know that they have been corresponding with each other. The audience is brought into the private moments and public tensions between these two characters, building a deep sense of anticipation that they will find love and escape their respective loneliness.
In 1998, Nora Ephron adapted The Shop Around the Corner into You've Got Mail, starring Tom Hanks and Meg Ryan. The film uses e-mail rather than letters and updates the working environment to the publishing industry. Meg Ryan even works at a small children's bookstore called "The Shop Around the Corner." Ephron had cited Lubitsch as an influence on more than one occasion, and even had a personal connection to him (her parents, also screenwriters, got their first break from Lubitsch before his death).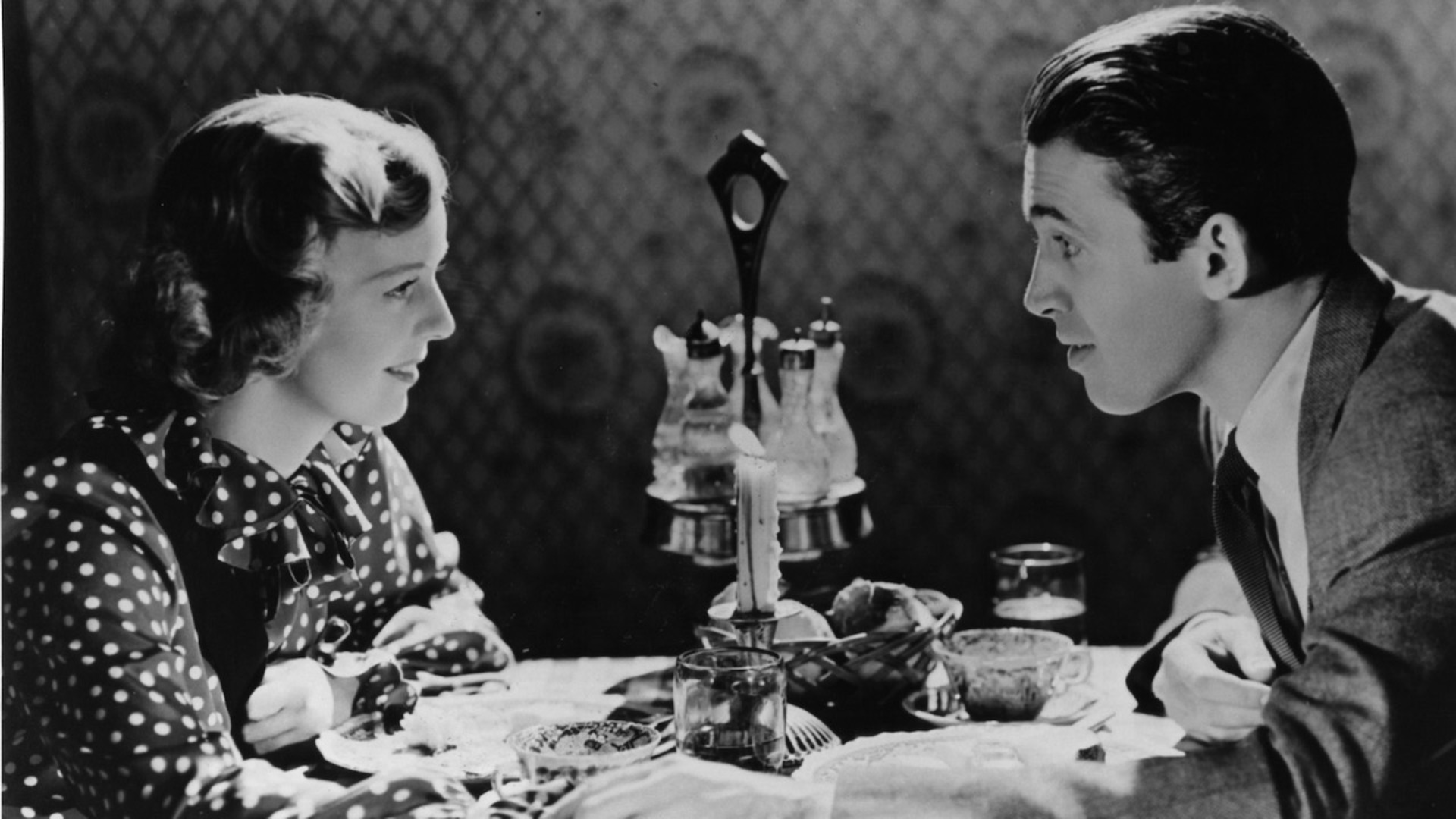 Ephron updates the film to a contemporary setting by also injecting new dynamics. For example, both characters, rather than being alone, are in unhappy relationships. While You've Got Mail does lose some of the sensual intimacy of the original, it maintains the spirit of Lubitsch's vision. In many ways the film's treatment of the Internet seems quaint by 2018 standards but, like Lubitsch, whose vision was always forward-thinking, Ephron might be among the first writers to acknowledge the possibilities of emotional intimacy through the net.
It's a testament to Lubitsch's influence that his films have been copied and remade so often. Take the 1983 remake of To Be Or Not To Be starring Mel Brooks or, more recently, François Ozon's adaptation of Lubitsch's Broken Lullaby, a drama about World War One, into Frantz. In 2014, Peter Bogdanovich also borrowed from Design for Living in his love-triangle romantic comedy, She's Funny That Way. Even the film's working title, "Squirrels to the Nuts," was an ode to Lubitsch. It was a quote of dialogue from his film, Cluny Brown.
Influence can be difficult to measure, and in the case of Lubitsch, whose effect is far-reaching, it can be especially subtle. When Wes Anderson talks about how the artificiality of the Europe Lubitsch created for films like The Shop Around the Corner helped him create the world of The Grand Budapest Hotel, he's not crediting any specific movie the great director made, but rather a tone or mood that Lubitsch created. It's also easy to see how Anderson's careful use of close-ups, might similarly be indebted to Lubitsch's style.
In The Holiday, the underrated 2006 rom-com about two women who swap houses over Christmas vacation, director Nancy Meyers makes multiple allusions to Lubitsch. Among them is a reference early on to a romantic-comedy convention that Arthur Abbott (Eli Wallach), calls a "Meet Cute." He explains it in these terms: "Say a man and a woman both need something to sleep in and both go to the same men's pajama department. The man says to the salesman, "I just need bottoms," and the woman says, "I just need a top." They look at each other and that's the 'meet cute.'" This is a direct reference to Lubitsch's 1938 film, Bluebeard's Eighth Wife, where two characters meet and fall in love shopping for pajamas.
Lubitsch's foundational role in developing romantic comedies extends beyond the tropes he helped establish. He had an intangible touch that continues to influence the genre to this day. Though his last film was made all the way back in 1948, his movies remain fresh and modern. As many contemporary romantic comedies reach for the past, mining the cinema of yesteryear in the name of nostalgia, Lubitsch's films always looked forward.
Want more Ernst Lubitsch? Check out his film page and stream two of his movies right here on Fandor. And find more films by James Stewart and Hal Hartley by clicking their names.
Check out more of Fandor's ode to Valentine's Day with articles and videos all about the love of movies:
The Shape and Name of True Love