The Academy Awards haven't always been able to recognize a worthy contender in their midst when they see one. Case in point: the dozens of actors, actresses, and directors who failed to secure nominations and the many films that were never nominated for Best Picture – despite all becoming legends in their own right. After examining each of those categories in our previous installments of "The Worst Oscars Omissions", we now set our sights (or rather, ears) on the film scores and original songs that did not get nominated their respective years, and to correct these unceremonious snubs, we pick who we consider being the most worthy winner for each of the two categories.
Best Music Score
Bernard Herrmann – Psycho (1960)
Along with John Williams' Jaws cue, Herrmann's infamous shower sequence score is probably the most recognizable two-note attack in film music. The stabbing, shrieking strings make a shocking scene unforgettable, though throughout the whole film Herrmann's foreboding orchestration sweeps Psycho along in its sinister undercurrents.
Clint Mansell – Requiem For A Dream (2000)
Matching the visceral intensity of Darren Aronofsky's vision of a descent into drug addiction, Mansell, often working with the Kronos Quartet, produced a score that somehow reflects its characters' cyclical self-destruction without ever feeling repetitive. And even the track "Lux Aeterna's" overuse in endless movie trailers and sports show montages can't diminish its propulsive grandeur.
Ennio Morricone – The Good, The Bad And The Ugly (1966)
For many, Ennio Morricone's Spaghetti Western soundtracks for Sergio Leone are the sound of the genre. This goes to show Maestro's influence since his work was a huge departure from traditional Western film scores. His innovative addition of a twanging jaw harp and sound effects–whips, gunshots, whistles–to his sparse, haunting melodies still feels fresh today. Try imagining Clint Eastwood's Man With No Name without them.
Michael Nyman – The Piano (1993)
For a film in which music plays such a fundamental role–it's the method of communication for mute heroine Ada–the absence of Michael Nyman's sweeping score from that year's nominations was baffling. His piano is the film's beating heart, evoking childlike innocence, artistic longing, and romantic heartbreak, and giving voice to Ada as much as Holly Hunter's Oscar-winning performance.
Jonny Greenwood – There Will Be Blood (2007)
Harshly deemed ineligible for using some pre-existing material rather than simply overlooked come Oscar time, the Radiohead virtuoso's score for Paul Thomas Anderson's oil baron epic, is an integral part of the film's haunting feel. It's never more apparent than in the dialogue-free opening section, where Greenwood's discordant, experimental strings and percussion set the stage for Daniel Day-Lewis's portrait of almost unearthly self-destructive ambition and greed.
And the winner is…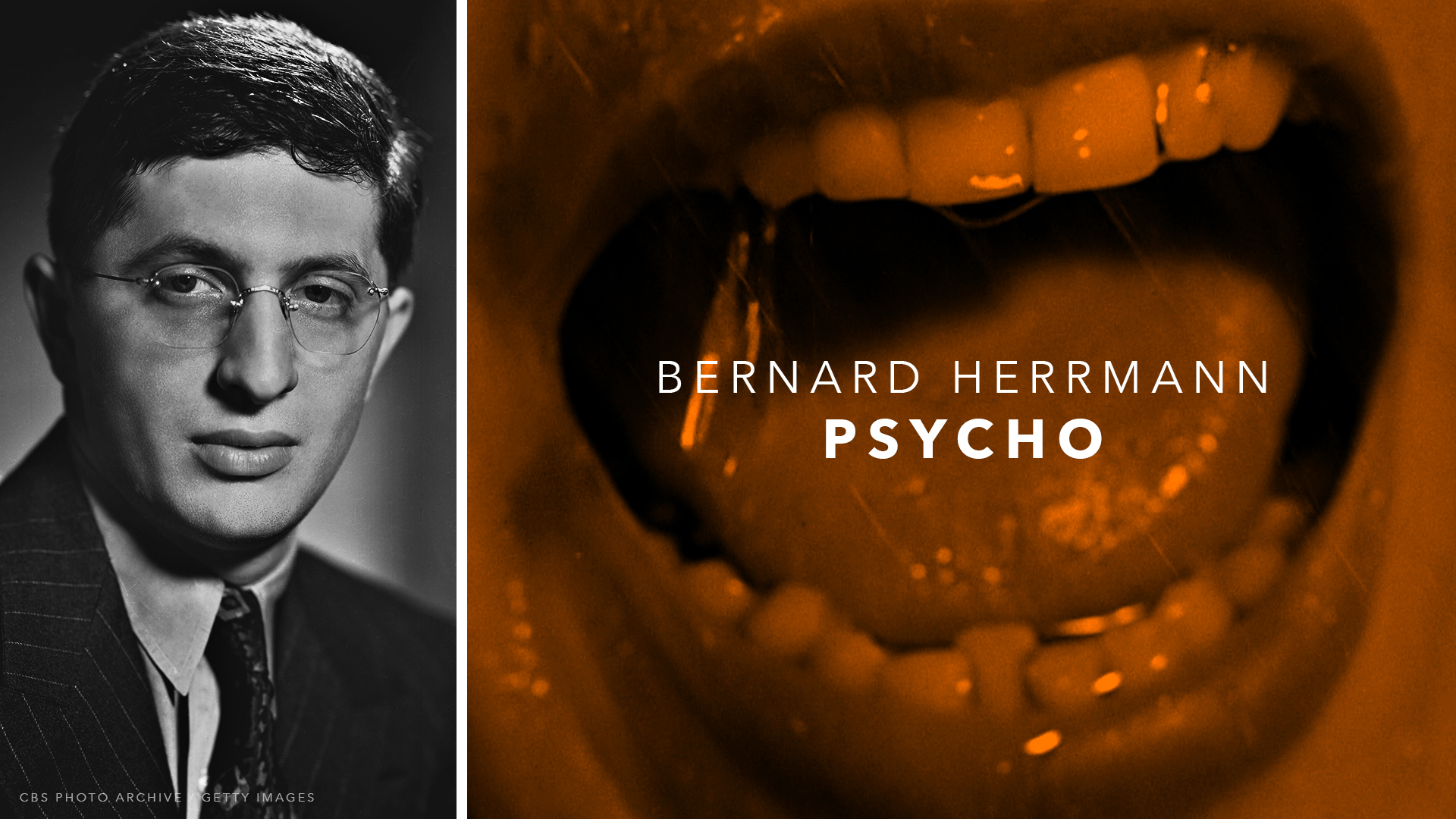 Bernard Herrmann
Shamefully ignored for all of his spellbinding Hitchcock collaborations (see also Vertigo and North by Northwest), Herrmann's Psycho work seems to bypass mere viewing of the film, to have been absorbed by popular culture at large. Someone making a stabbing motion immediately conveys his shower scene music. It's hard to imagine a bigger compliment, or influence, than that.
Best Song
"A Hard Day's Night" – A Hard Day's Night (1964)
While music luminaries like Sam Smith and, er, Three 6 Mafia have actual Oscars for their song contributions to film (Spectre and Hustle and Flow respectively), the greatest popular music band in history never once bothered the Academy, despite, in their heyday, having two hit films packed with original songs. There are so many songs to choose from, but how about the buzzing, harmony-fuelled title track from their movie debut (whose screenplay was nominated, incidentally, proving that the film was on the Oscars radar).
"Have Yourself A Merry Little Christmas"– Meet Me In St. Louis (1944)
A Christmas perennial it may now be, but this seasonal staple from Vincente Minnelli's classic musical lost out on a nomination to its sibling 'The Trolley Song' at that year's Academy Awards. Both, of course, are now Great American Songbook favorites, particularly as rendered by Judy Garland in the film, but this song's melancholy seems to reflect Garland's own troubled persona better; it's the downbeat flipside to The Wizard of Oz's "Somewhere Over the Rainbow"– which might explain its omission after all…
"Knockin' On Heaven's Door" – Pat Garrett and Billy The Kid (1973)
Though presumably totally uninterested in the whole glitzy affair, Bob Dylan did eventually win an Oscar for Wonder Boys' "Things Have Changed" in 2000. It's a decent late-career effort, but compared to the oft-covered world-weary ballad from Sam Peckinpah's revisionist 70s Western, easily one of Dylan's best songs of that decade, it's the old right-artist-wrong-song scenario. Dylan's entire score, in fact, was nominated for both a BAFTA and a Grammy. Oscar, however, remained unmoved by Bobby the Kid.
"Mrs. Robinson" – The Graduate (1967)
Mike Nichols temp-scored The Graduate with older Simon & Garfunkel tracks ("The Sounds of Silence" etc). When he asked the pair for fresh material, which Nichols then rejected, they promptly retitled another new song, "Mr. Roosevelt" – and the rest is film and pop music history. It's a perfect, peppy evocation of California counter-culture spreading and mutating to its wealthy suburbs, and, amid The Graduate's many deserved nominations, an inexplicable oversight.
"New York, New York" – New York, New York (1977)
Be honest; you thought that "New York, New York" was a 40s standard, crooned by Sinatra since he was a hip young be-bopper, rather than in his Vegas dotage. But no, this Ebb and Kander classic was written specifically for Martin Scorsese's 1977 musical, and its original version comes in the film's climax. It's a brilliant evocation of the jazz/big band era Scorsese recreates, delivered in a show-stopping performance by Liza Minnelli.
And the winner is…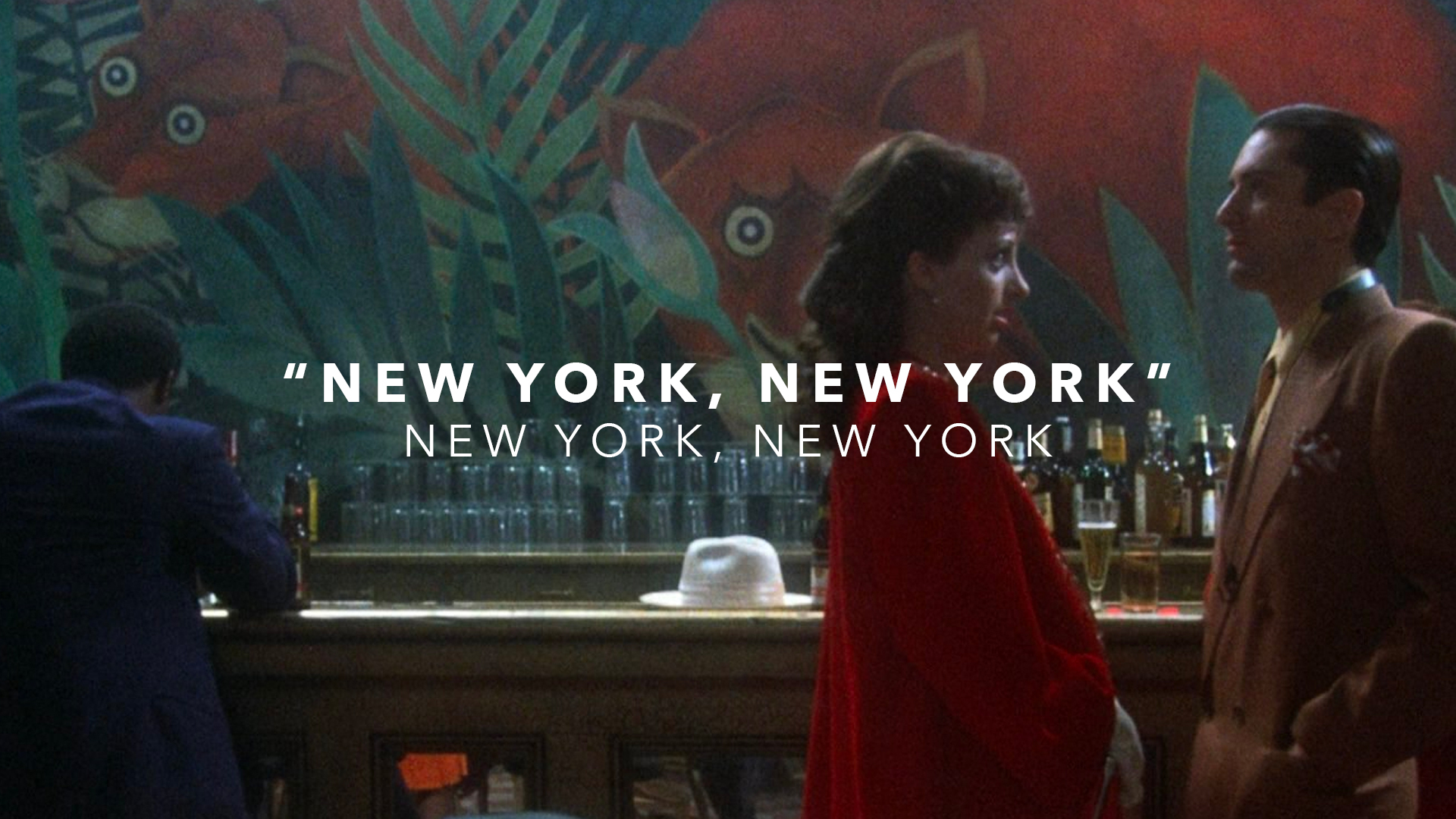 "New York, New York"
Watch the film again and not only does Minnelli's version equal Sinatra's but stomps all over the tunes nominated for Best Song that year (including two forgotten tracks from Disney animation), with the exception of Carly Simon's Bond highlight "Nobody Does It Better."  And even still, "New York, New York" deserved the win, never mind the nomination. Start spreading the news…