When it comes to the art—and the business—of making movies, it's not uncommon for things to run in the family. Whether in the form of sibling collaborators like Josh and Benny Safdie, Nathan and David Zellner, Mark and Jay Duplass, or multi-generational legacies like the Sutherlands, Douglases, Sheens, or Fondas, Hollywood is full of biological (and marital) ties.
One such famous on-screen family is the Arquette. Though they may not be brought up as often as, say, the Coppolas (though there is some overlap between the two) or the Barrymores, the Arquette's are a three-generations-strong family of entertainers that started in the 1950s with TV actor Cliff Arquette, was continued by his son Lewis Arquette, and reached its pinnacle with the work of Lewis' five children. Consider this your ultimate guide to one of Hollywood's least conventional and most loyal families: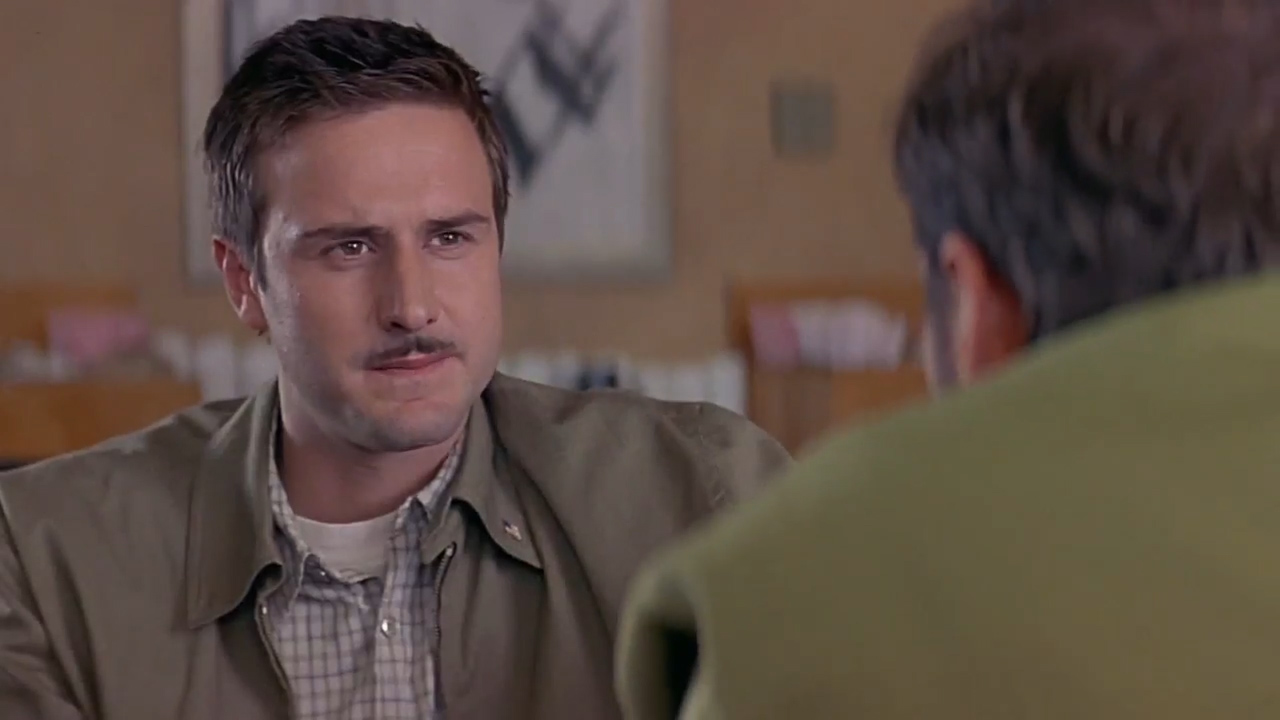 David Arquette
I scream, you scream, we all scream for the enfant terrible of the Arquette family! There's no denying the Scream movies' significance as pop-cultural touchstones and as part of the contemporary horror canon. In the role of deputy sheriff Dewey Riley, aka the man who would not die, Arquette was at the peak of his aw-shucks likeability. The youngest Arquette went on to marry co-star and fellow 1990s icon Courteney Cox (they are now divorced) and appear in a wide range of movies—everything from Hamlet 2 to Eight Legged Freaks. Now, he's pulled a reverse Dwayne Johnson and joined the mad world of professional wrestling. In fact, he just got slapped in the face (on the red carpet, no less) as part of some juicy pre-match drama!
The eldest Arquette sibling is best known as the star of Desperately Seeking Susan and Pulp Fiction, and like her sister Patricia, she's worked with some of the most respected names in the biz. Recently, she's taken on a new role as one of the first raindrops in the #MeToo deluge, but she's been active in humanitarian work on many fronts for years. She's also the director of Searching for Debra Winger, which gives actresses a voice to speak on the unique pressures and challenges of the industry. In light of how many actresses' careers were suppressed as a result of speaking out against their abusers, there's little doubt that Rosanna Arquette's career could have been very different had she not come forward about her own experience of sexual harassment at the hands of a major Hollywood mogul. But even with two decades on the blacklist, she was able to do many impressive things, both on and off-camera. Oh, and to put the matter to rest: Yes, Toto's "Rosanna" is THIS Rosanna!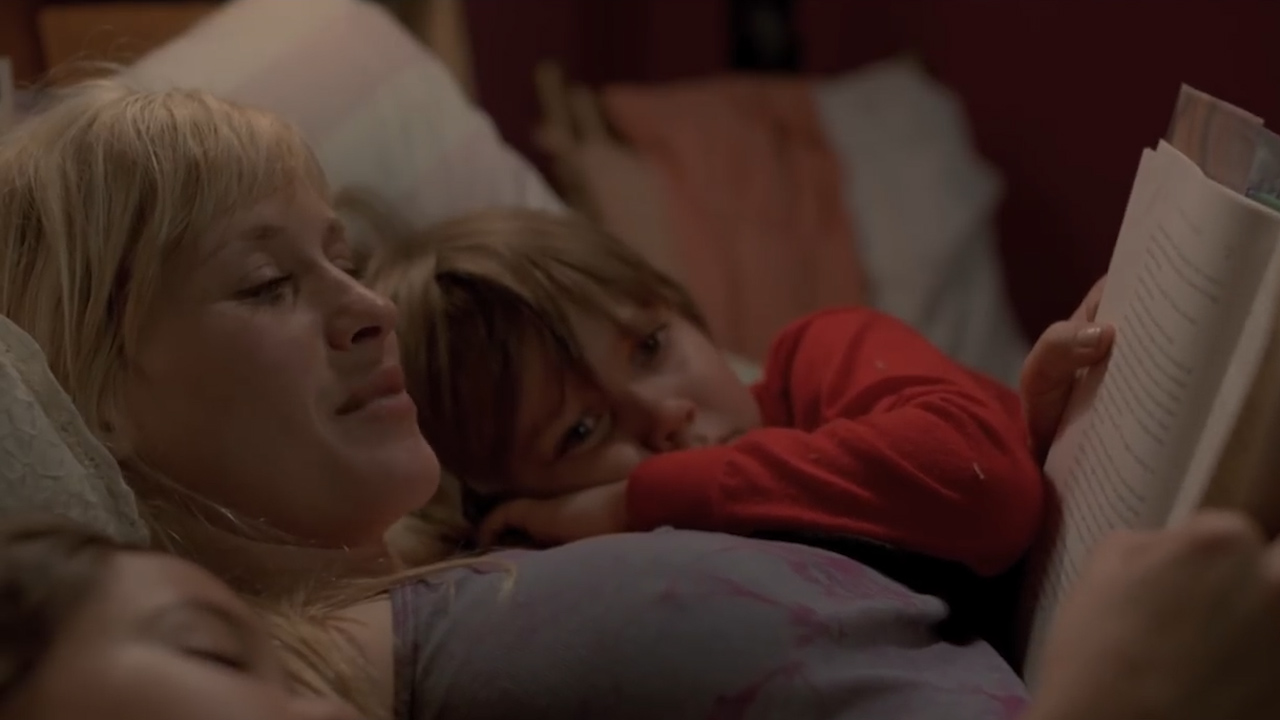 Patricia Arquette
Also known as "the Arquette with an Oscar", the star of Boyhood, True Romance, and Ed Wood almost had a totally different career—as a midwife! Instead, she's worked with the likes of Scorsese, Lynch, Burton, and Linklater, and opposite leading men like Ethan Hawke, Adam Sandler, and, of course, Nicolas Cage, the chaotic Coppola with whom she had an infamous, rollercoaster relationship. Like her brother David, Patricia got her start in horror, specifically A Nightmare on Elm Street 3: Dream Warriors, and she later dabbled in the genre once again as the lead in Stigmata. She has also followed in her father and grandfather's footsteps, branching out into episodic television with parts on Medium, Boardwalk Empire, and CSI: Cyber. As an ingenue, many of her characters embodied a potent mix of sexiness, vulnerability, and volatility, and while her power has morphed as she's matured, Arquette still embodies a tremendous amount of courage in every performance, whether it's movies, television, or just an awards acceptance speech.
Remember the glammed-out crooner in The Wedding Singer, the one who filled in for Adam Sandler with a repertoire of Culture Club covers? That may be her most mainstream role, but the late actress starred in over forty films over the course of her tragically short, forty-seven-year life. The first was Uli Edel's 1989 drama Exit to Brooklyn, which portrayed a gritty, pre-gentrified, working-class Burrough and its denizens and also starred Jennifer Jason Leigh, Stephen Baldwin, and Sam Rockwell. Though the second-youngest Arquette's gender fluidity was often seen as a hindrance to her career, she's also regarded as an important beacon of visibility in a time where gender non-conformance in Hollywood was still by and largely nonexistent. Speaking of which, she'll soon be due for the biopic that does her life and career justice. Nobody asked, but I'd cast Candis Cayne in the lead.
Though he's a steadily working character actor with memorable on-screen moments in The Curious Case of Benjamin Button (as John Grimm, "Who sure lived up to his name") and in David Fincher's Zodiac as one face of the Zodiac killer (along with John Lacy and Bob Stephenson), Richmond Arquette is perhaps the least well-known of an already-obscure acting dynasty. As the saying goes, though, "There are no small parts—only small actors." The success of a movie isn't just hitched to its top-billed talent! It truly takes commitment by every actor to make the world of a film come to life. The Arquette's, with the depth and breadth of their collective filmography, may not have always had the splashiest or most memorable roles, but they have all had integral roles in the broader sense of movie culture.
If you want to know more about filmmaker families, check out our articles on Zellner's new project "

Damsel

" and the Safdies' recent stunner "

Good Time

,

" and don't miss our video on the Coen brothers'

use of shaky cam

.