In 2016, Kelly Reichardt's Certain Women premiered at Sundance to wide acclaim. While her gentle exercise in interconnectedness mainly focuses on four characters–played by Laura Dern, Lily Gladstone, Kristen Stewart, and Michelle Williams–there's a soft-spoken fifth actress present in each scene: Montana; "Las Montañas," Spanish conquistadors once murmured in the direction of the impossibility that became America's forty-first state. Even now, Montana remains sparsely populated and has a reputation as rugged, because of the firm–and sometimes dirty—hands of mining, ranching, and logging that made it. As Certain Women illustrates, in Montana, isolationism is as common as fierce kindredness.
Two years after Certain Women's debut, Sundance continues to deliver stories about the Last Best Place. Here are three notes.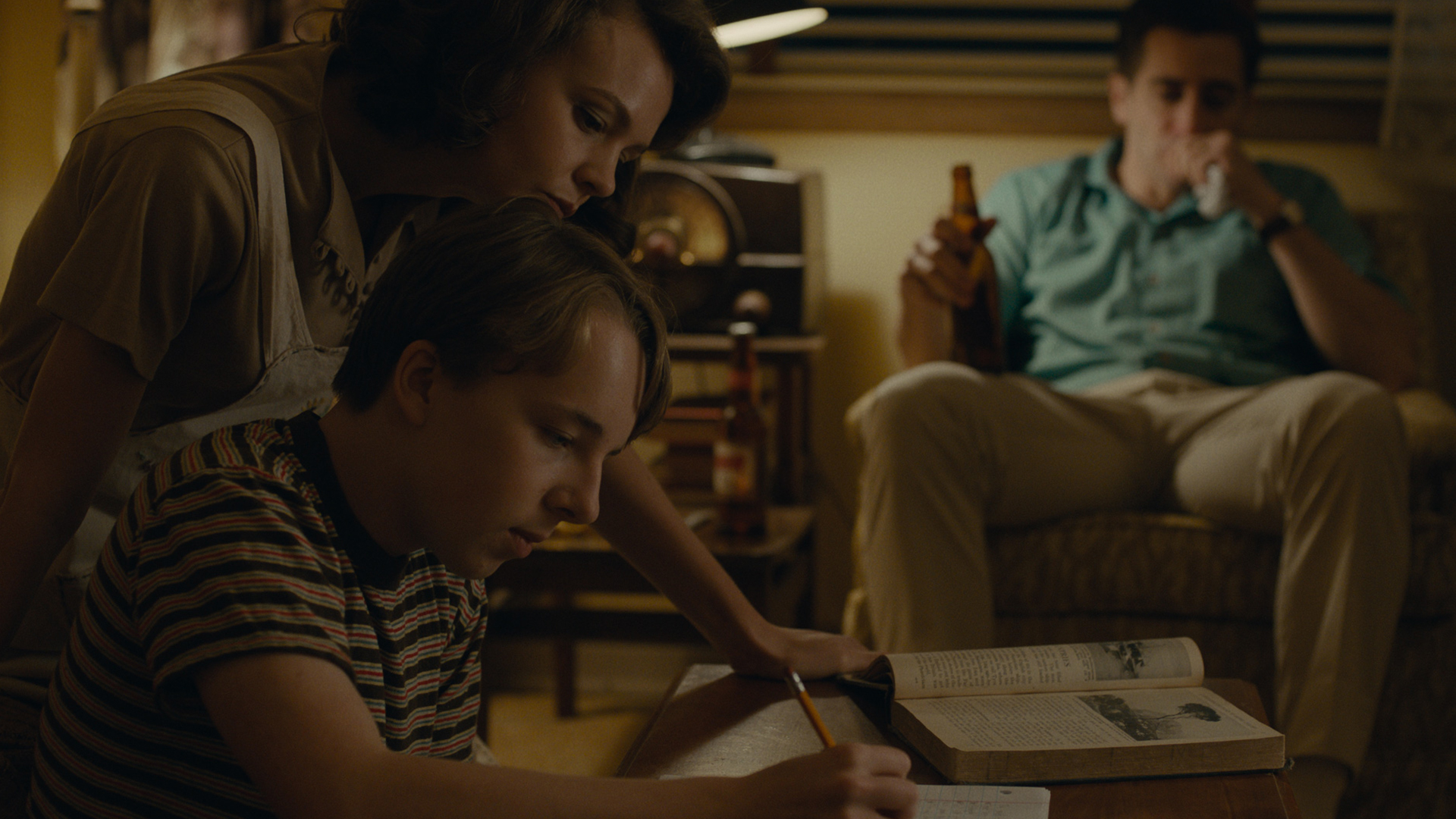 Adapted by Dano from Richard Ford's 1990 novel of the same name, Wildlife is also his directorial debut. The film follows a strained family of three in its last cohesive days in 1960s Montana. When Jerry Brinson (Jake Gyllenhaal) loses his maintenance job at a golf course, he falls into an emasculation-driven depression that sends him off to fight the state's wildfires for a meager wage. His once-wanderlust wife Jeanette (Carey Mulligan), perceiving Jerry's departure to be a suicide mission, finds hardscrabble ways to keep food on the table while he is indefinitely away. Focusing on the conflicted perspective of the Brinsons' fourteen-year-old son Joe (Ed Oxenbould), Wildlife is as much about the ways we are better humans when apart as it is the loss of youthful naiveté. This piece of period cinema comes with period values about gender, family, and class that would result in an incredibly bleak outlook were it not for Oxenbould's sturdy performance as a young man who, independent of his family, is bursting with promise.
The Miseducation of Cameron Post – dir. Desiree Akhavan
A Sundance veteran, Desiree Akhavan departs from the semi-personal nature of the web serial, The Slope, and her first feature, Appropriate Behavior, with an adaptation of E.M. Danforth's young adult novel The Miseducation of Cameron Post, a first-person account of a Montana teen who is sent to a conversion therapy program after she's found with another girl in the early 1990s. While the book stops to smell the ranchers, Akhavan's film smartly begins with the moment Cameron (Chloe Moretz) is discovered with another girl by her boyfriend. At God's Promise, an isolated facility, Cameron eye-rolls her way through "treatment" and ambles up to two group-think outsiders (Sasha Lane and Forrest Goodluck) who know how to score pot and play their roles. Complementary to Jamie Babbit's cult classic But I'm A Cheerleader, The Miseducation of Cameron Post offers more sincerity, authentic adolescent outtakes, and love scenes that don't simply articulate queer desire but hypocrisy, fear, rebellion, and self-suppression, too. Filmed in upstate New York, Cameron Post still possesses all of the landscape and anxiety-inducing desolation of its source text.
Kimberly Reed became a documentary tour de force in 2008 with Prodigal Sons, a guerilla-style memoir film about Reed's Montana childhood and the surreal aftermath of her gender transition. Reed's highly detailed, surreal, and blunt manner of storytelling is all over Dark Money, a follow-up documentary about Montana's centuries-long history of corporations buying off politicians–most recently, with sophisticated nonprofit infrastructures. While Montana developed some of the strictest campaign financing regulations in the country in response, they were rendered moot by the Supreme Court's Citizens United v. FEC ruling that gave businesses rights similar to constituents in 2010. Dark Money observes the reporters, former politicians, and whistleblowers who are following the literal paper trail between the newly elected and the corporations who've aided them. No frills, non-partisan, and notedly fast-paced, Reed's latest accomplishes a lot in a short amount of time.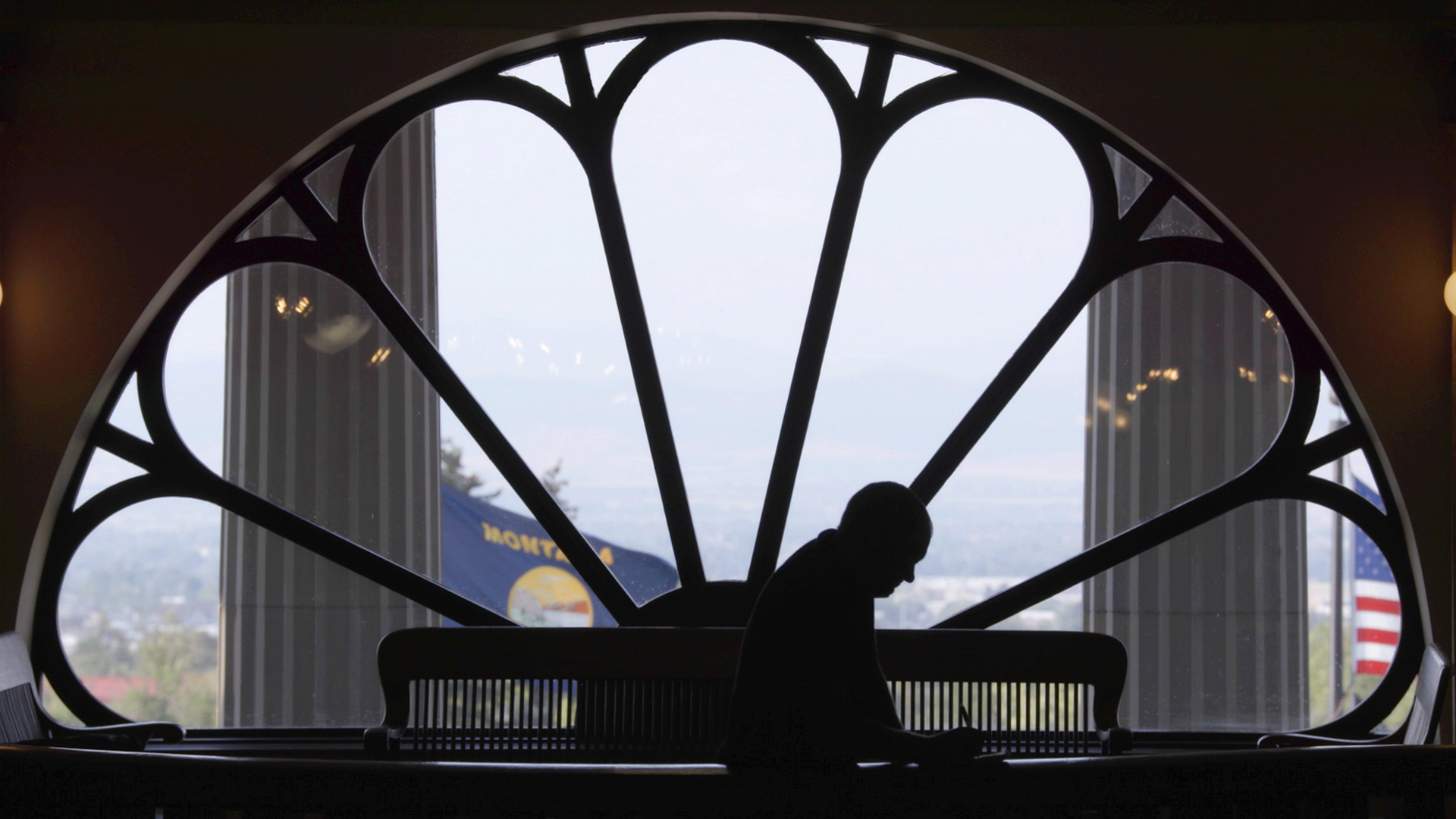 Want to watch more movies from Sundance's past? Check out our Sundance Festival Page for a comprehensive list of every Sundance movie available to stream on Fandor!