Happy Pride Month, y'all! To celebrate in proper style, Fandor has curated a rich and colorful package of LGBTQIA2S+ selections from its catalog: "Queer as Day" features 28 films that touch on an expansive range of sexualities and sensibilities. To get you started, we've picked six intriguing titles—from revelatory documentaries to heartfelt character studies and the most outrageous fantasies.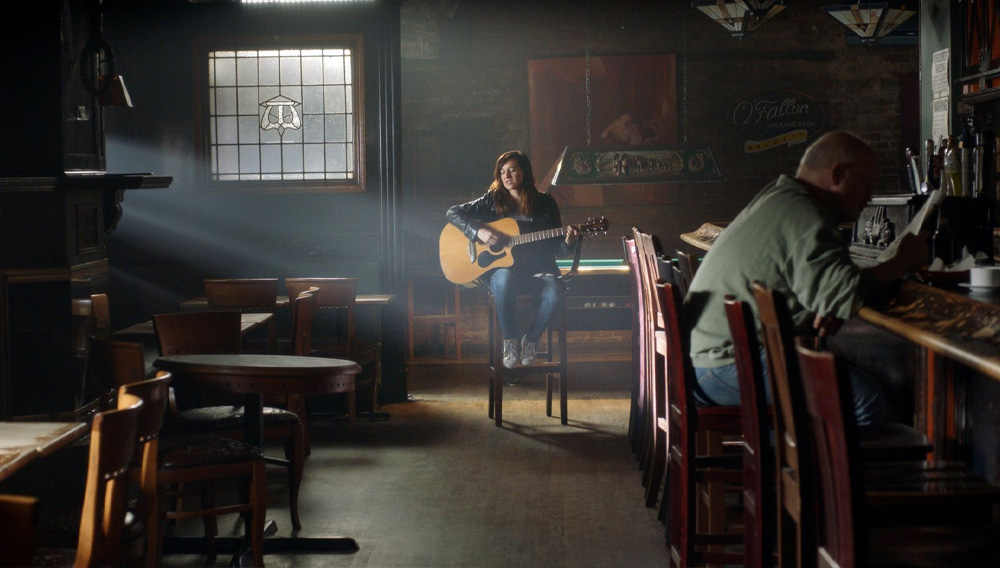 Becks (2017): Elizabeth Rohrbaugh and Daniel Powell's low-key indie wraps a familiar plotline—the return of a prodigal child to her hometown after her private life goes kablooey—around the unexpected simmer of sapphic romance, as emotionally struggling singer-songwriter Becks (Lena Hall) flees big city life to crash at her mother's in St. Louis after an ugly breakup. Since Mom is played by the great actress Christine Lahti (Running on Empty, Swing Shift), there's more realistic edge than usual to the tension between a rock'n'rolling lesbian daughter and a strict Catholic mama. That dynamic builds to a hilariously cringey scene as the film pivots to its third act, and Becks falls in love with the bored and lonely wife (Mena Suvari) of a former high school antagonist. Something's gotta give. Nicely played all around, and the songs aren't bad either.
The Wild Boys (2017): The fevered, hyper-vivid, over-ripened, exotic, erotic brain melt that is French filmmaker Bertrand Mandico's cinematic signature is truly something to behold. The fabulist spectacle of The Wild Boys, his feature debut that preceded the more recent deliriums After Blue (Dirty Paradise) and Conann, is charged-up with stylized sex and violence and all kinds of gender-bending as a cast of women portray a gang of adolescent boys condemned to a dire, sea-going fate after committing a brutal rape and murder. (The title's possibly intentional callbacks to Duran Duran and William S. Burroughs aren't at all unfitting). Thanks to the overt theatricality of Mandico's mise-en-scene (marked by blatant rear projection and a dominant palette of surreal black-and-white), even the most extreme moments "hit different," as they say these days. Bonus points for casting Elina Löwensohn, whose status as the supreme diva of oddball art cinema (Nadja, Amateur, Knife + Heart) remains unchallenged.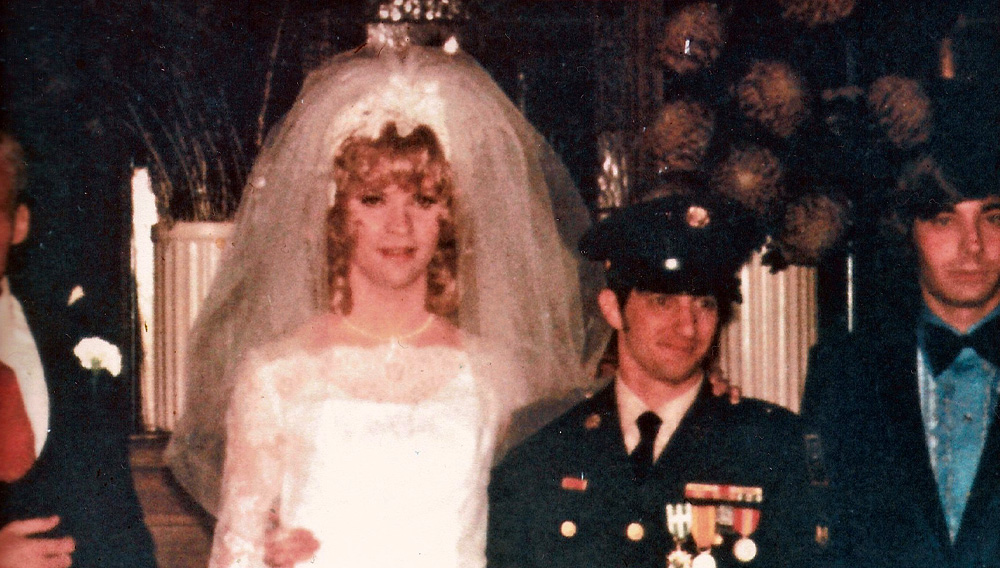 The Dog (2013): Al Pacino's electric performance in Sidney Lumet's 1975 bank-heist-gone-haywire drama Dog Day Afternoon secured the actor his fourth Oscar nomination. But the story of the real-life robber, an ex-serviceman named John Wojtowicz, who held up a Gravesend Chase Manhattan branch to pay for his fiancée's transition surgery, is so much crazier. Meet the larger-than-life Wojtowicz, who speaks via interviews recorded before his 2006 death, in this documentary patchwork directed by Allison Berg and Frank Keraudren. Their subject, a self-proclaimed "pervert," relives sagas of compulsive bisexual conquest in the sauciest vernacular, while—surprise!—also exploring his important contributions to the gay rights movement.
North by Current (2021): At once a searing family memoir, a forensic examination, and a painful but illuminating autobiography of gender affirmation, this sometimes-stunning piece of creative nonfiction is as risky as it is lyrical. Trans filmmaker Angelo Madsen Minax creates a kaleidoscopic whirl of materials to reopen the most dreadful of old wounds (the mysterious death of his baby niece), a process that takes him back to his frigid northern Michigan hometown, and even deeper into a complex and conflicted family history under the shadow of Mormonism. The detective work, lent visual elan by a keen experimental eye, uncovers much more than Minax could have expected, including a radical revelation that reorders the filmmaker's own perceptions of his family and himself.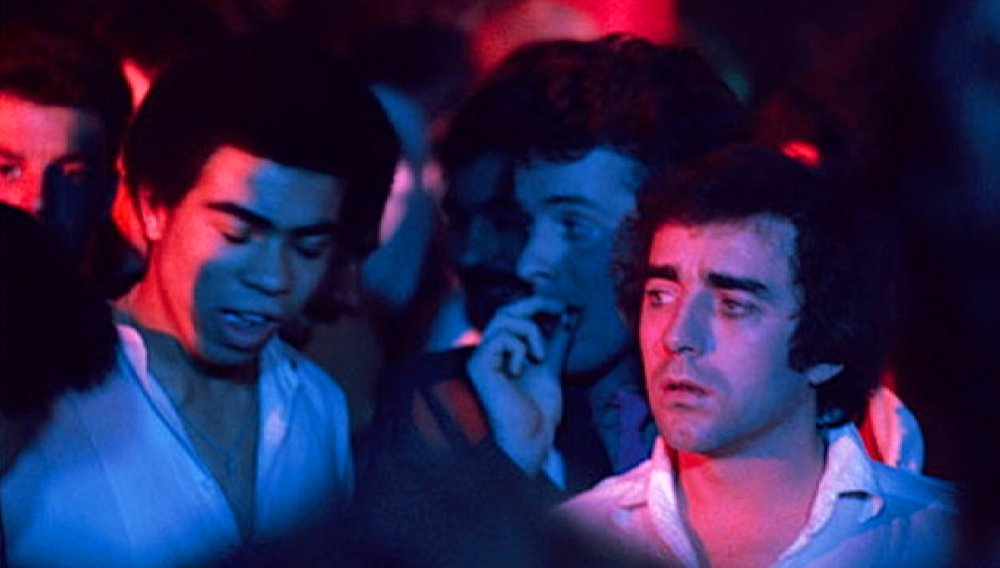 Nighthawks (1978): Acclaimed as one of the earliest films to take a realistic measure of contemporary gay life, this breakthrough British feature bears superficial resemblance to Cruising, William Friedkin's controversial S&M-themed thriller released two years later. But that only goes so far as the film's suggestive title and its nightclub sequences, which—despite some shirtless disco abandon and random hookups between strangers—is fairly normie by comparison. The story follows a closeted-by-day high school teacher (Ken Robertson) and his struggle to find love via a string of one-night stands, eventually coming out to his students in the film's climactic episode. Released the same year that UK rocker Tom Robinson's anthem "Glad to Be Gay" was a huge hit, filmmaker Ron Peck's vivid slice of authenticity likewise belongs in the cultural time capsule of post-Stonewall, pre-AIDS awakening.
Greek Pete (2009): Andrew Haigh's docudrama captures the life and exploits of a real-life London "rent boy" (a male sex worker) whose nickname lends the production its title. A scruffy, handmade endeavor that evokes verité observation within a thinly fictionalized setting, the film is rich in narrative grit (and explicit sex) as Pete's coterie of hustlers tell all and reveal even more. In retrospect, it's both a curiosity and a sign of the promise to come for Haigh, who went on to wide acclaim for his intimate gay love story Weekend and the chilling 45 Years.