By Gary M. Kramer
June is Pride Month, and what better way to celebrate than by watching LGBTQ+ films?! The silver screen can be a mirror reflecting images back at viewers, or a lamp illuminating the darkness. And films have the power to generate empathy and allow audiences to understand lives that are similar to—or completely different from—their own.
Fandor offers a cornucopia of LGBTQ+ titles, from classics to recent discoveries, that present queer lives, both real and imagined, in ways that inspire. Here are a handful of films to celebrate Pride Month.
Queer Nation, (Mathieu Orcel, 2017) is an eye-opening documentary about LGBTQ+ lives in Argentina. The hour-long film presents nearly two dozen queer individuals from around the country talking briefly about their lives and experiences. Ioshua explains that coming out is necessary and political; living in the 'hood and talking openly about his life and whom he loves, empowers him. Other interviewees, like Julián, explain how proud and happy he is to live authentically with his husband Marcos. Likewise, Chachita and Norma feel validated that they were able to do the "unthinkable"—get married. (Same-sex weddings have been legal in Argentina since 2010.) However, Angie, a transgender police officer, explains that she has not married her boyfriend because her name on her ID "has not been fixed." Other interviewees, including Valerie and Daniela, two female butchers, Milagros, a trans student, and a lesbian couple, Maria and Stella Maris, describe how they have coped with various forms of discrimination. But as the film's subjects discuss the church, gay marriage, and civil rights, as well as the importance of visibility and the futility of the closet, Queer Nation provides an inspiring portrait of a queer community. This film is perfect for Pride.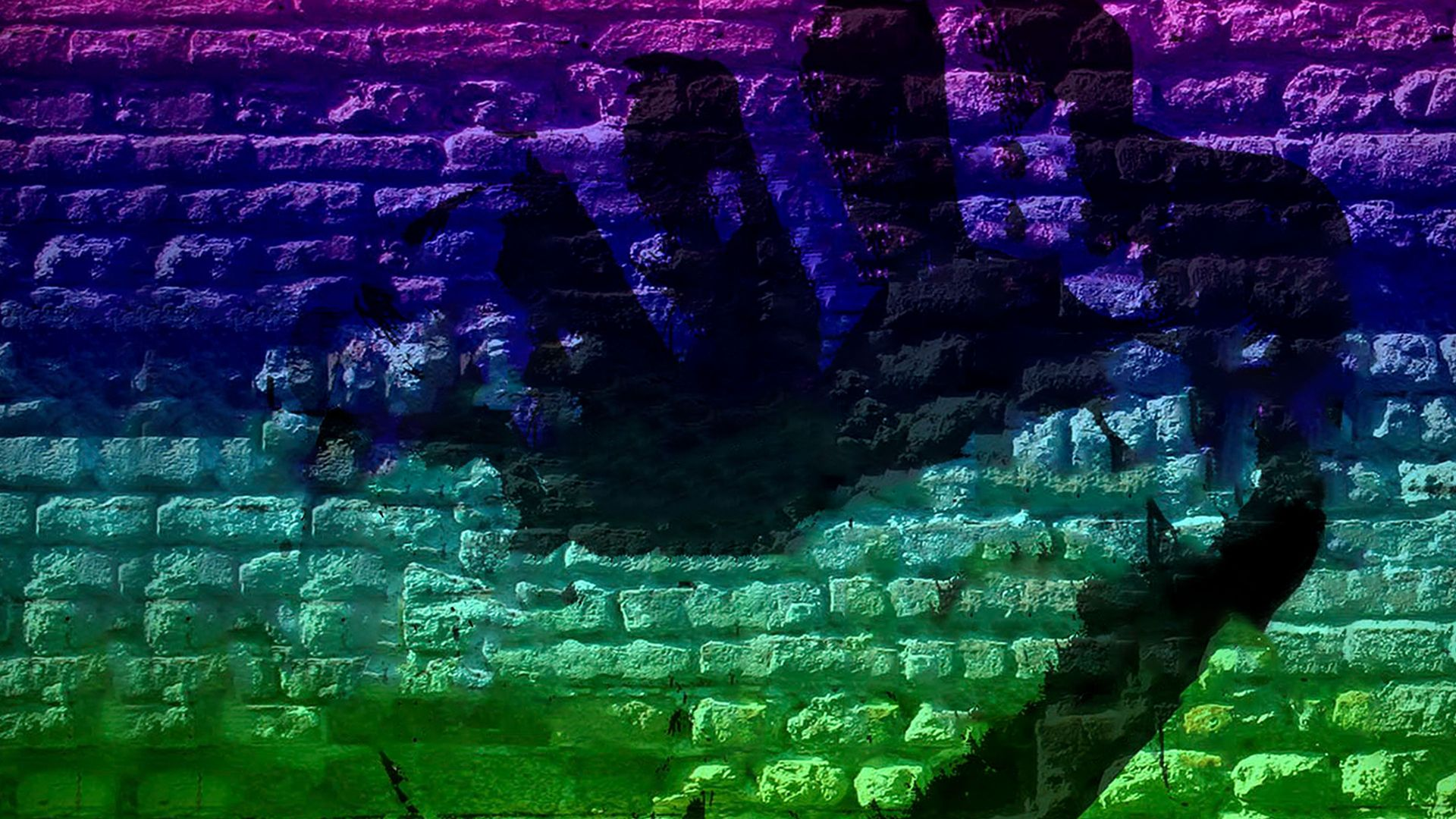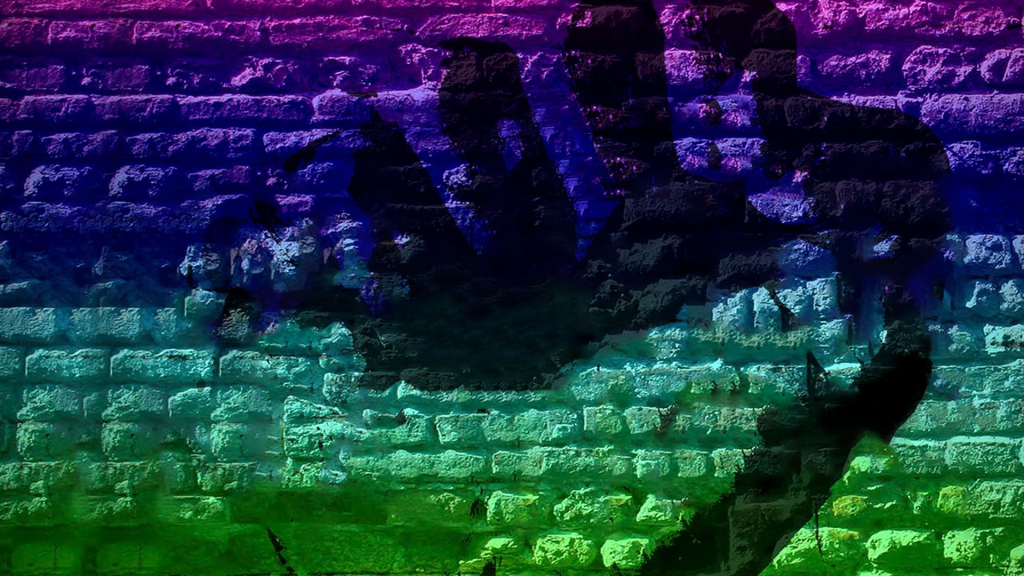 A Very Natural Thing (Christopher Larkin, 1974) is a classic gay drama full of sexy and heartfelt moments. The film—the only feature directed by the openly gay Larkin—realistically and sensitively depicts David's (Robert Joel aka Robert McLane) romantic travails. A 26-year-old ex-monk (like Larkin), David moves to New York City to live openly—even though he is not out at work. (He's a schoolteacher.) When he meets the attractive Mark (Curt Gareth) at a nightclub one evening, they begin a relationship, and eventually move in together, sharing a cozy domesticity. While David pushes for romance and "marriage," Mark is a bit less traditional, which causes conflict. In contrast, Jason (Bo White), whom David meets at a Pride march, is more attuned to David's wants and needs. A Very Natural Thing is candid in its presentation of gay relationships with characters talking about their romantic ideas and ideals that do not always match their partners. (There is a terrific speech about this at a dinner party). The film also features copious sex and nudity, including an orgy, some cruising, and a bathhouse scene to David and Jason frolicking naked—and in slow-motion—in the ocean. The actors all give touching performances, and there are many poignant scenes, such as an exchange between David and his best friend, Alan (Jay Pierce) about relationships. Although it is somewhat dated, A Very Natural Thing offers an appealing, optimistic snapshot of gay men as loving not tragic, during the early years of post-Stonewall gay liberation.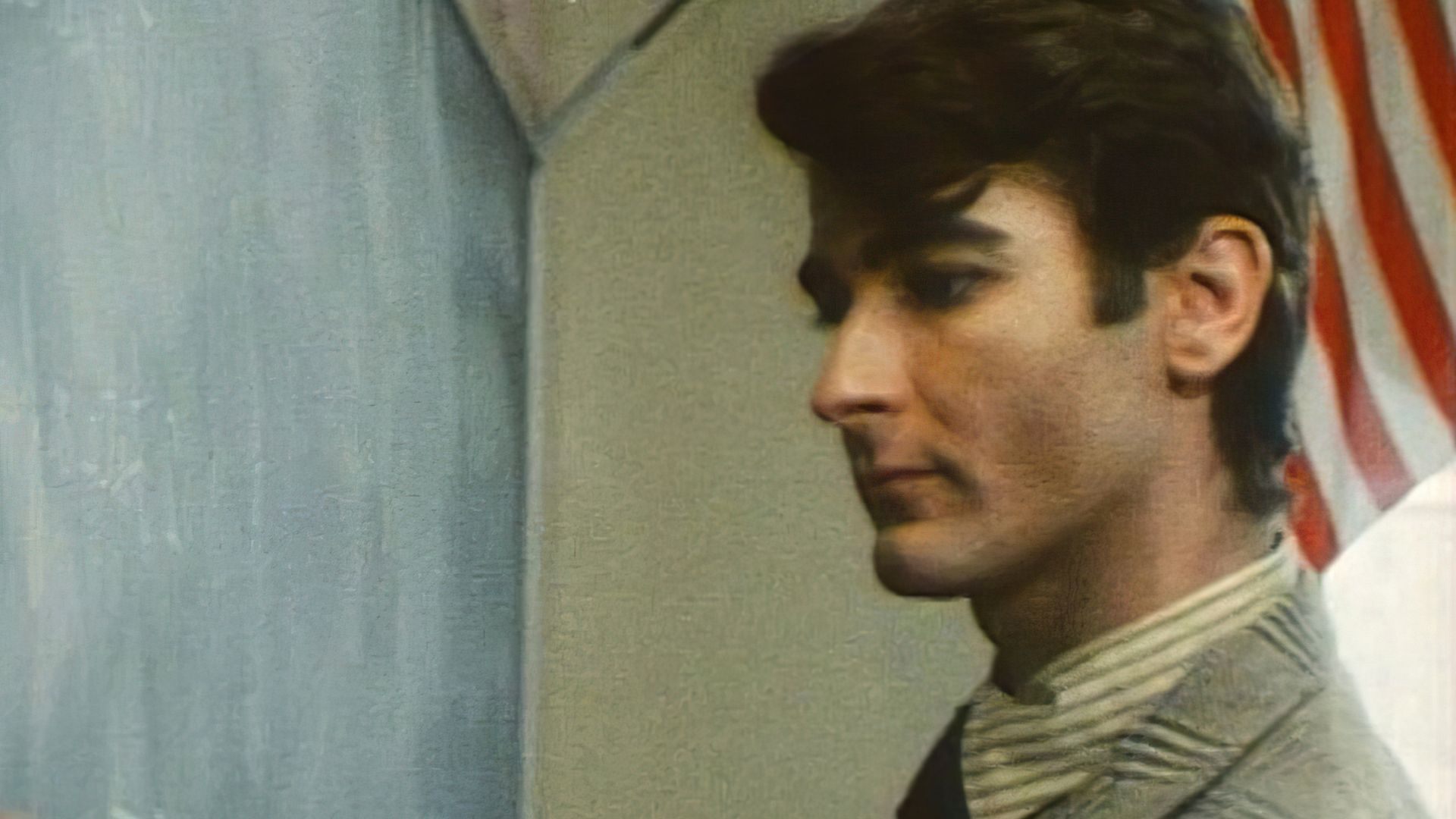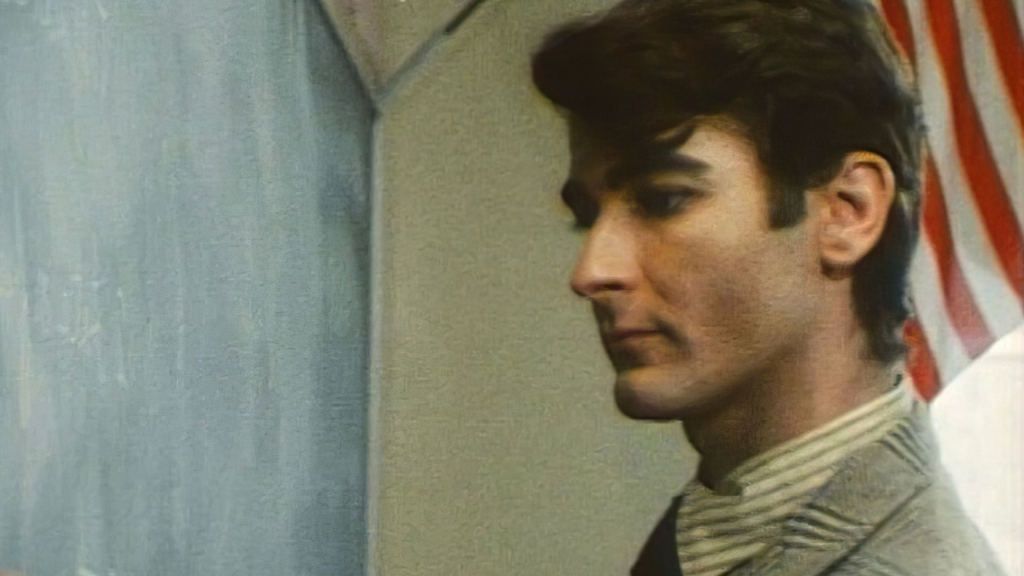 The genial romantic comedy-drama, David Searching (Leslie L. Smith, 1997) chronicles the salad days of David (Anthony Rapp), a young gay, would-be documentary filmmaker living with Gwen (Camryn Manheim) in New York City. David is indecisive about work and romance, masking his loneliness and fears with sarcasm and self-deprecation/self-pity. He seeks love, not sex, and gets life lessons from actress/comedian Julie Halston, playing herself, who acts as his fairy godmother. Eventually he meets Michael (David Courier), who may be the man of his dreams. David Searching may feature a self-absorbed character, but what young man struggling to find his identity isn't egocentric? How David discovers his self-worth and realizes his dream of making a documentary about people's idea of "an absolute truth," is heartfelt, and relatable. Smith's scrappiness only enhances the affection viewers develop for the characters and the film's positive messages.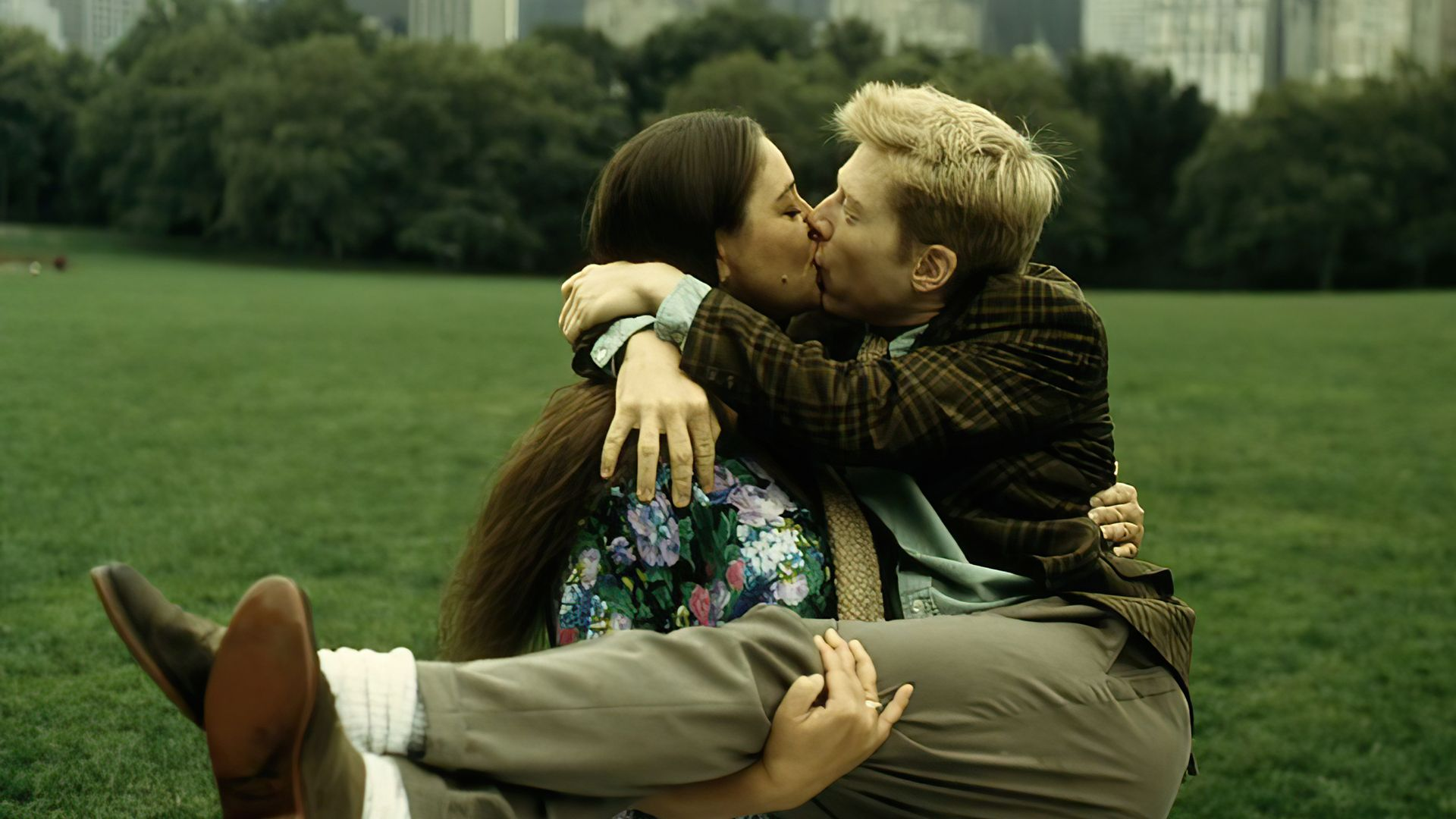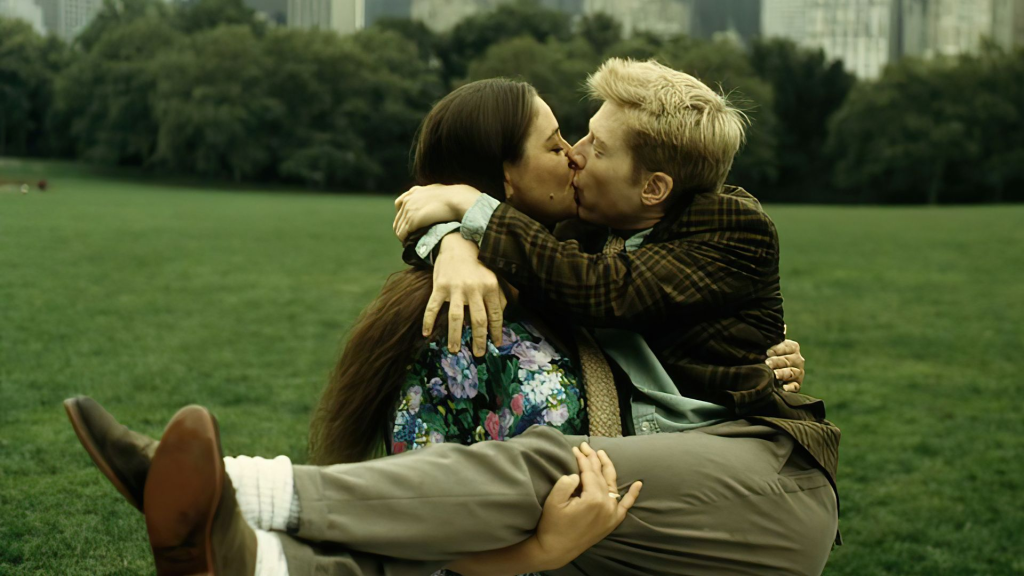 Pixelia (Ratheesh Ravindran, 2018) is the name of a non-binary fictional character created by Kumar (Sanal Aman), an Uber driver who is writing a graphic novel on the side. One day, a transgender passenger, Mandakini (Gowri Savithri) and her boyfriend have a fight in his cab, and she is abandoned. Kumar offers to accompany Mandakini to the cinema (her destination) and Kumar spends the night with her, even sharing a hotel room. As Mandakini reveals her gender identity and describes her past life as Manu and being attracted to boys, Kumar becomes inspired by this total stranger. He decides to add a transgender character to his graphic novel. Pixelia includes a fantasy sequence that brings Kumar's ideas to life—a cute episode—but what makes Ratheesh Ravindran's film affecting is the warm bond that develops between these two strangers. Kumar and Mandakini treat each other with respect and dignity which is why their relationship is so charming.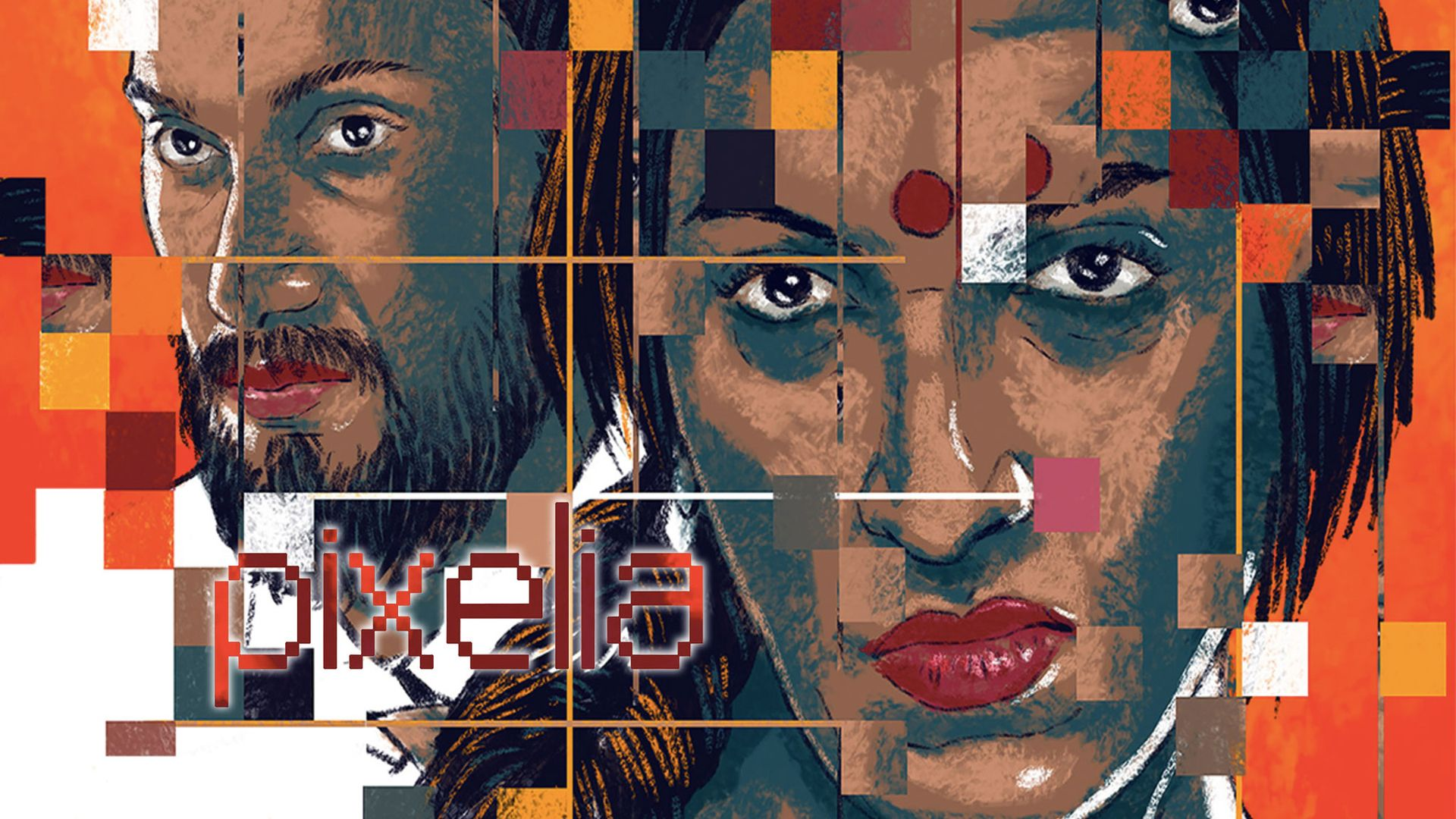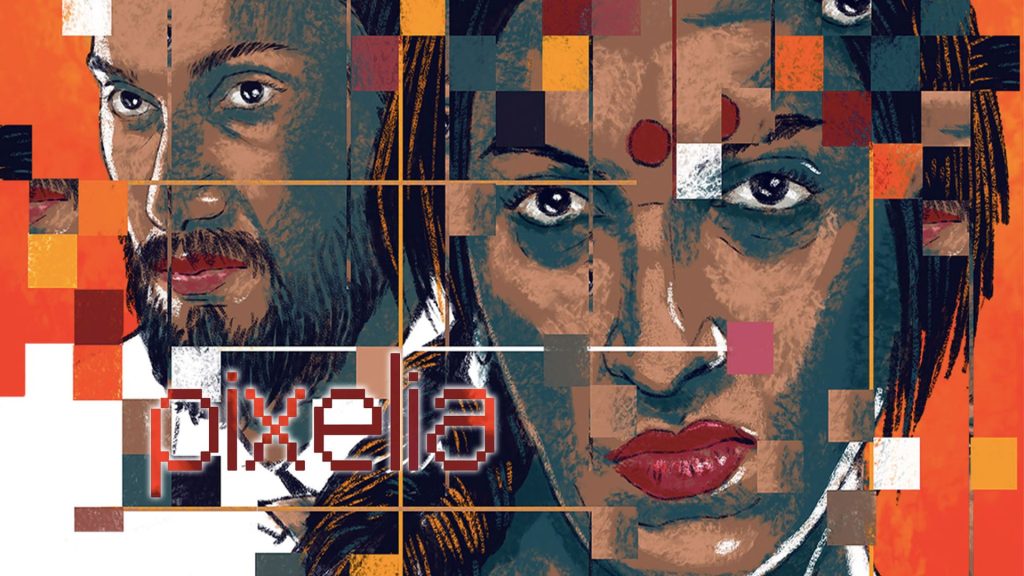 Holy Lands (Amanda Sthers, 2017) focuses on characters gaining a sense of self-worth. David (Jonathan Rhys Meyers) is a gay playwright whose coming out has estranged him from his irascible father Harry (James Caan), a cardiologist who moved to Israel to raise pigs. Harry is having a feud with Moshe (Tom Hollander), a rabbi, but they soon become close friends. (Harry also cares for a cute baby pig.) However, an Orthodox priest also has issues with Harry, and that storyline is far more unpleasant. Meanwhile, Harry's insecure daughter Annabelle (Efrat Dor) and his ex-wife Monica (Rosanna Arquette), have storylines that deal with issues of birth, death, and heartbreak. Written and directed by Amanda Sthers, who adapted her own novel, Holy Lands is all about loving from afar, or love that is out of reach. The performances make these themes resonate; a beautiful moment has David and Monica, each on a different side of the same door, silently connecting. While a scene featuring David being denied the opportunity to adopt a child suggests greater depths to the characters than the film may provide, Holy Lands is engaging as the characters correct wrongs, and face up to fears, tell the truth and set themselves free of guilt and shame.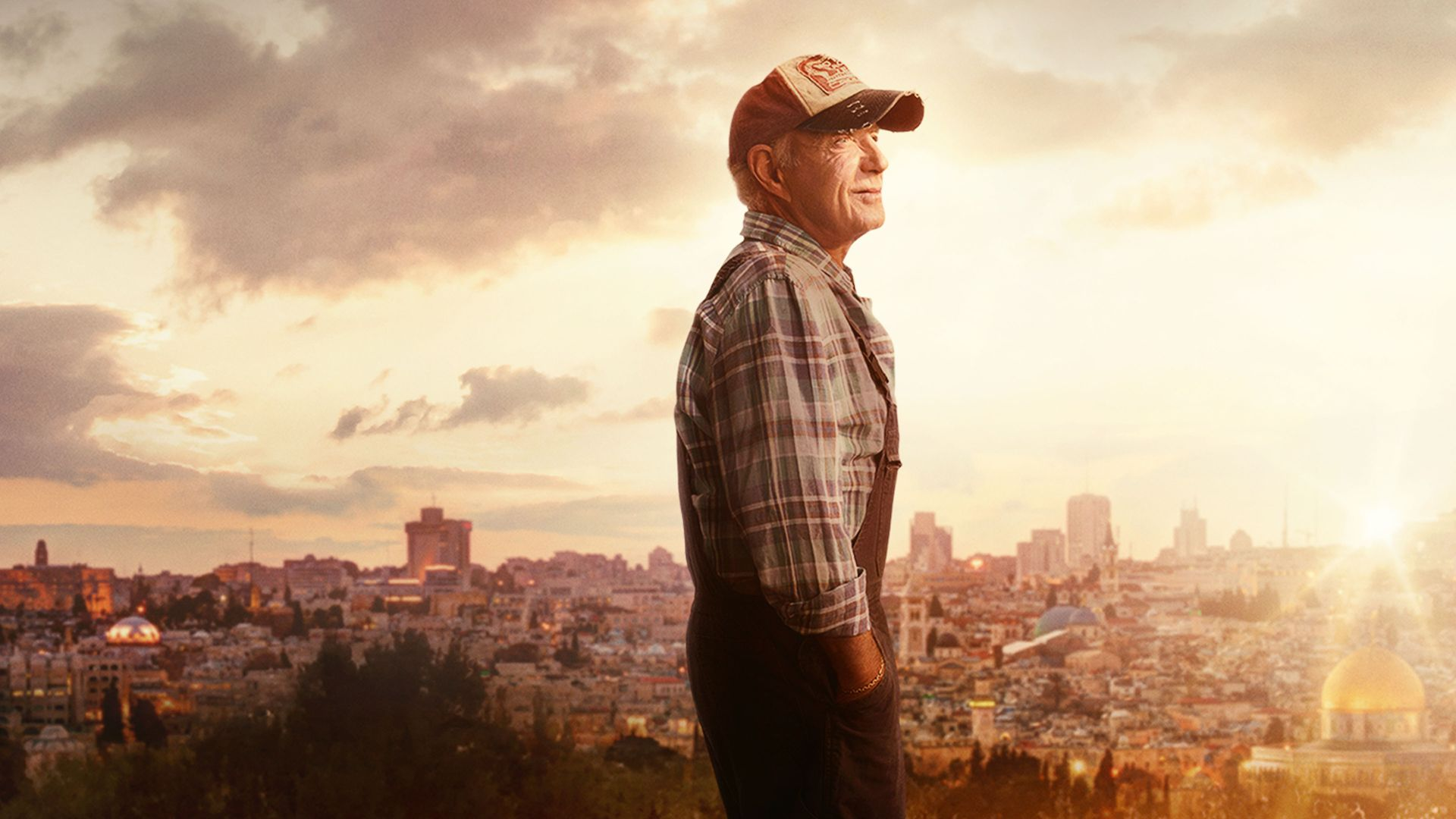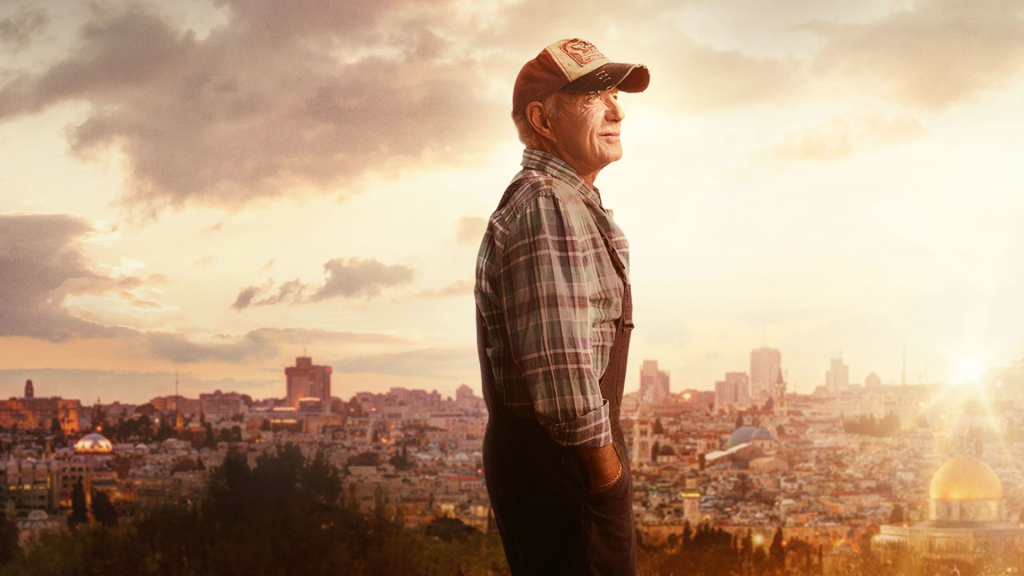 Lastly, one film that deals more with shame than pride is Soft Lad (Leon Lopez, 2015). This juicy if stagey British melodrama had David (Jonny Labey), a gay dancer, ending his two-year affair with his brother-in-law Jules (Daniel Brocklebank) because Jules won't leave his wife, Jane (Suzanne Collins). When David meets Sam (Craig Stein), they fall in love, but then…a complication arises. Soft Lad shows how the closeted, jealous Jules' behavior impacts everyone negatively. The actors are all extremely handsome, and it is easy (and enjoyable) to get sucked into all the soapiness—even when the drama goes into overdrive.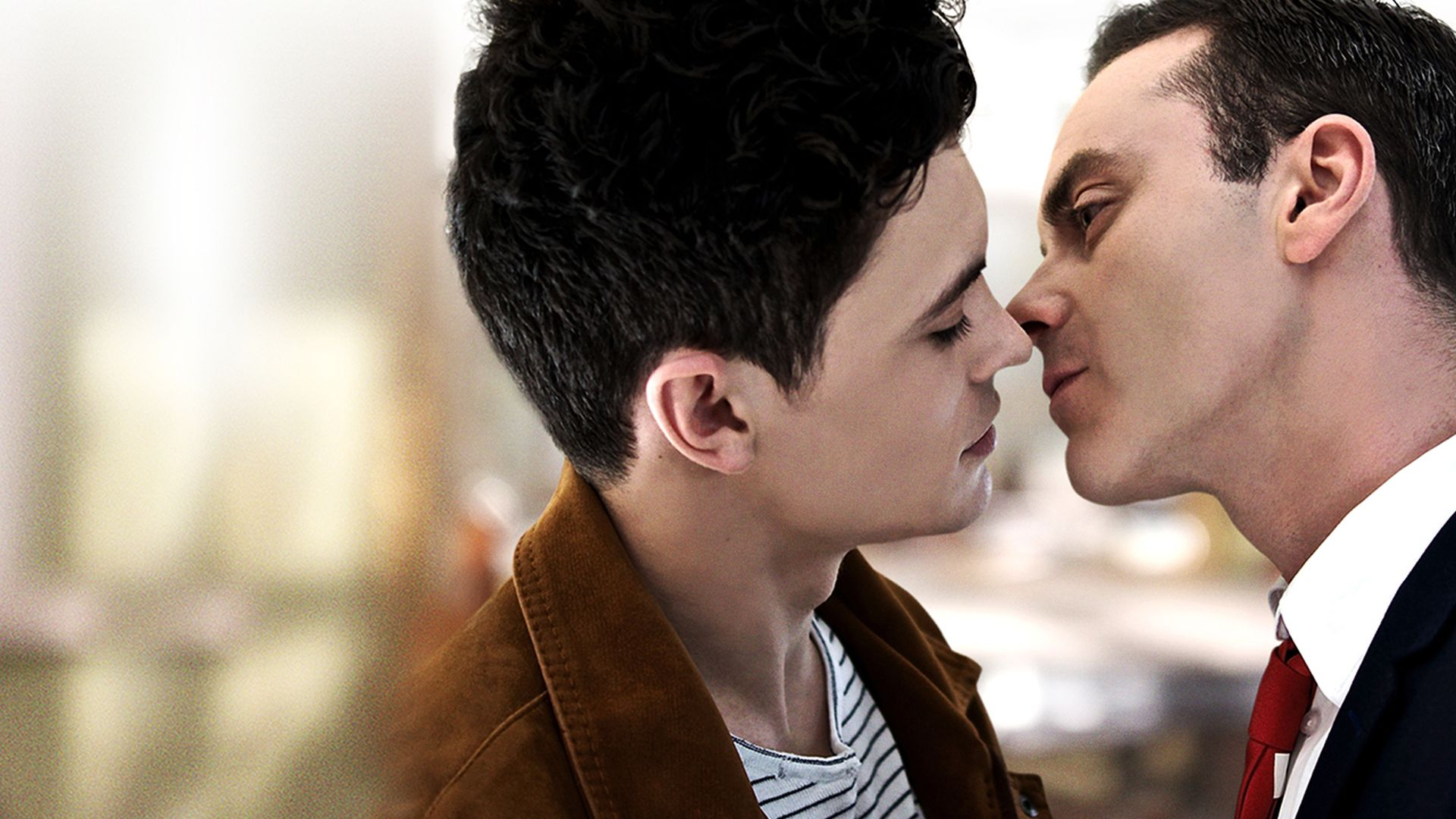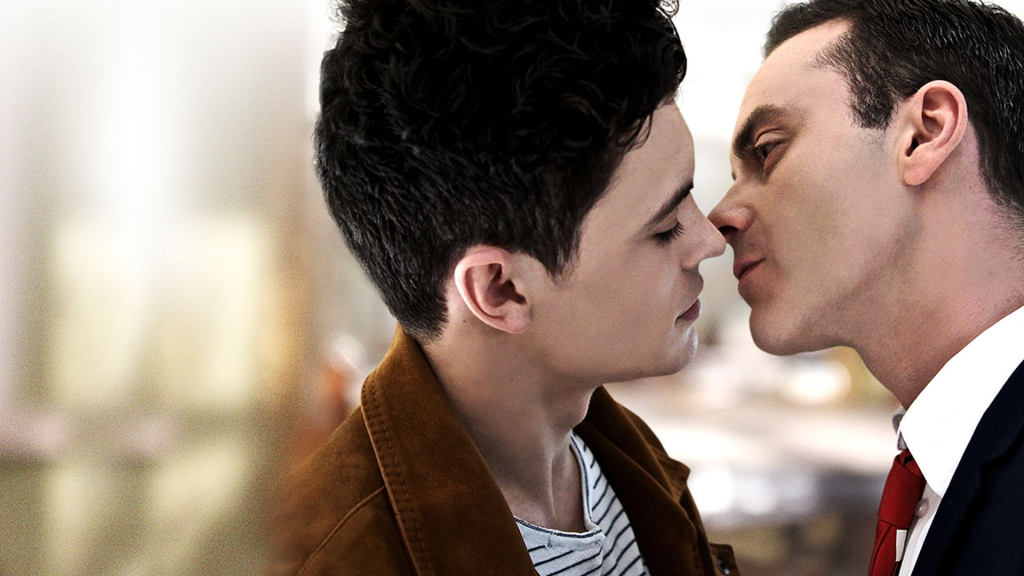 © Gary M. Kramer