As found in films like The Cook, the Thief, His Wife & Her Lover, and The Draughtsman's Contract, Peter Greenaway's radical montage and framing found a way to take the avant-garde and painterly style of fine artists and combine them with straightforward narrative storytelling. His films, especially within British filmmaking circles, leave a lasting impression on all those ready for the challenge that his powerful filmmaking style presents.
Even with as much as has been written about him in film circles, much of his work — outside of The Cook, the Thief, His Wife & Her Lover, is often overlooked, despite its brilliance. So we're here to change that.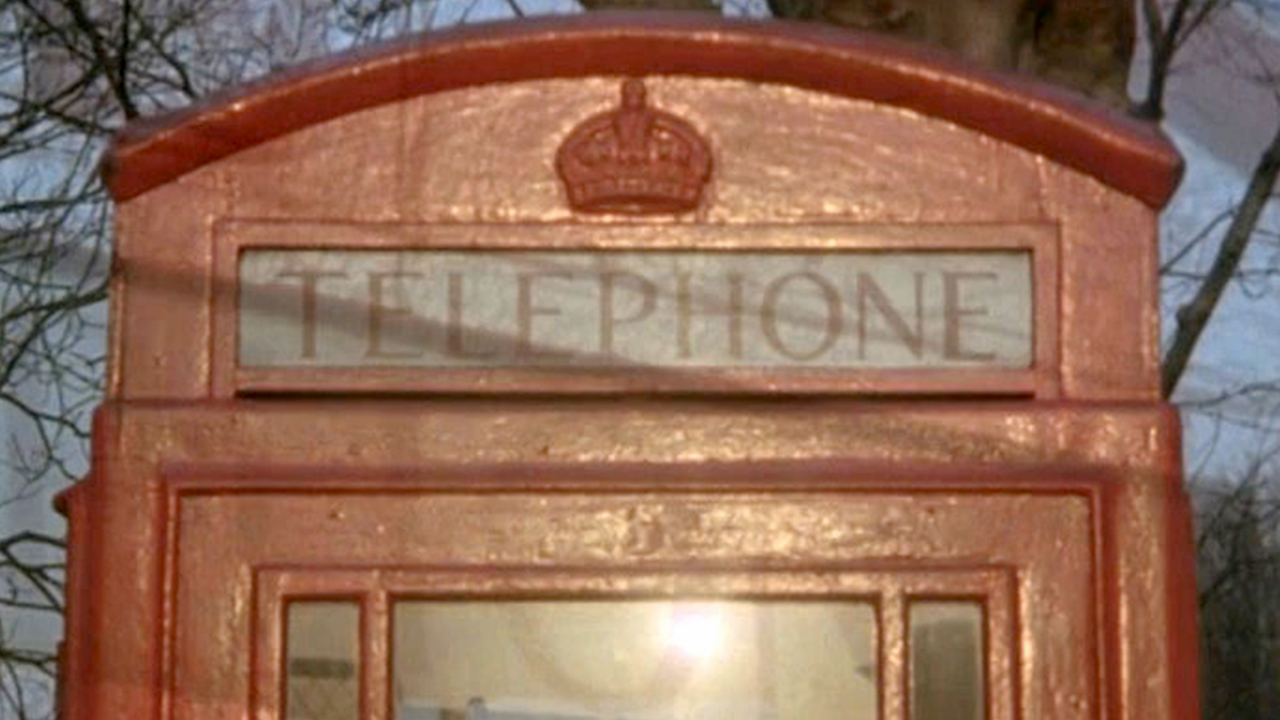 Short Films
Fandor features seven short films from the fine artist turned filmmaker. The earliest is Intervals, which is known for Greenaway's attempt to make an abstract film that is also entertaining. In doing so, he plays with frame rate and structure, calling attention to the artificiality inherent in the medium.
Windows and H is for House use the same location to tell two radically different stories — hinting at Greenaway's early obsession with how a few subtle changes in mise-en-scène can cue the audience to different moods and feelings. Where Windows is ripe with political intrigue and the macabre, H is for House has a more autobiographical and warm tone to it. Fitting, Greenaway and his family make up the cast for the film.
Later, Greenaway pushed further into esotericism with his deconstruction of more, as he called it, "writerly cinema" in Dear Phone — in which a narrator and the famous red English phone booths are the only "performers." Here, Greenaway recounts thirteen uses and misuses of the good ol' telephone.
These simple, if immaculately designed (and sometimes bizarre) films paved the way for his debut feature The Falls.
Watch Now: Intervals, and many other of Peter Greenaway's other short films.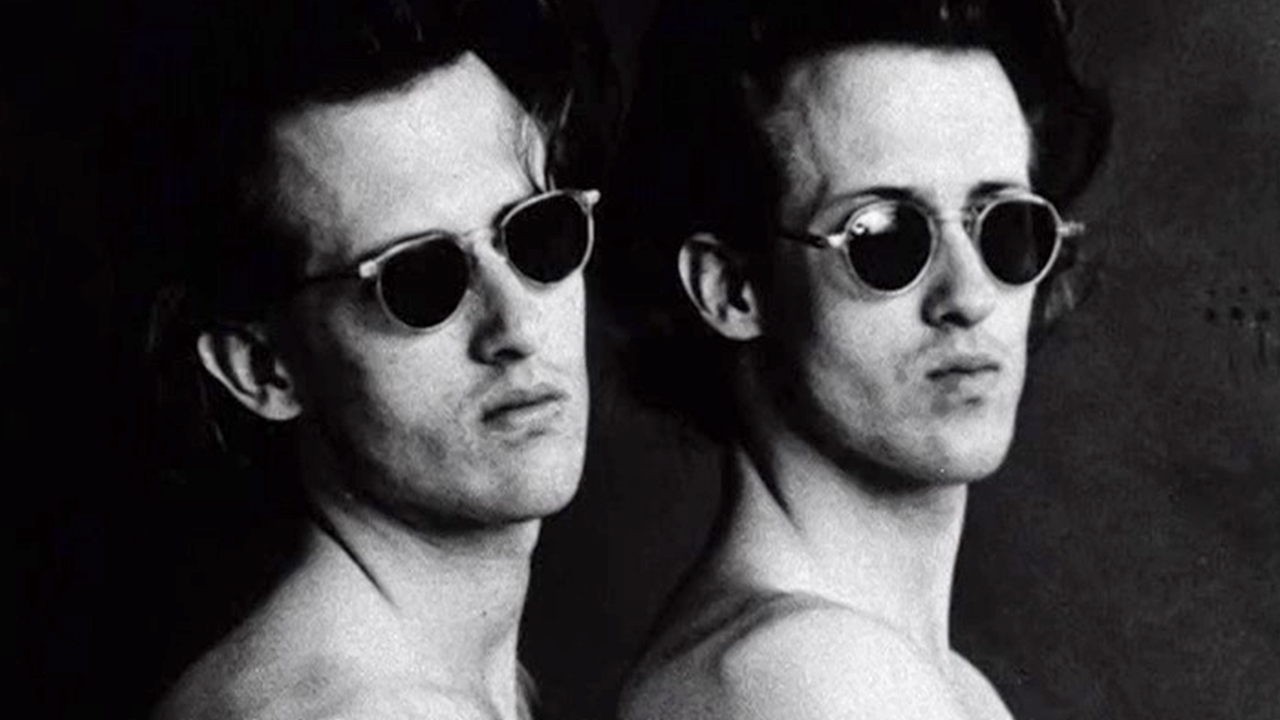 The Falls 
Greenaway's official first feature is a film that likely would never be made today. The Falls is a three-hour pseudo-documentary about the world after an apocalyptic happening called "VUE" (Violent Unknown Event). The film is composed of ninety-two accounts of what the event did to the world and to the people in it. In typical Greenaway fashion, the details are absurd; some survivors mutate into birds, or dream of water, or become possessed of a newfound obsession with flying.
What does it all mean? Well, the film works better as a more acerbic breakdown and puzzle-like look at the broken bureaucratic systems within Britain, as well as a commentary on the overly academic analysis of a single frame of film. Or maybe, The Falls is just a witty, deranged film about an increasingly witless and deranged world.
Watch Now: The Falls
The Draughtsman's Contract
To many, The Draughtsman's Contract is Greenaway's true masterpiece and the film that carved him out of a place in cinema. Predating Yorgos Lanthimos' satirical 18th century-set The Favourite, Greenaway's film is a witty, comical, crazy period piece that only seems crazier because of how straight it is all played. Shot at a deliberate, sometimes glacial pace, the film charts Mrs. Herbert's hiring of a draughtsman to create twelve paintings to appease her husband when he returns from a long business trip. Yet the draughtsman will only complete these paintings if the woman gives in to his sexual requests. Furthermore, her own married daughter — who has become bored with her marriage — begins to seduce the draughtsman for her own desires. Eventually, it is revealed that Mrs. Herbert's husband has been murdered.
While eventually morphing into a kind of mystery, Greenaway wisely keeps his intensely formal aesthetics throughout the film; everything remains incredibly deliberate and detached, even as the film's narrative implications ramp up. Like all his films, it's a puzzler. But it's a puzzler that's fun to piece together. Or as Greenaway once described it, "It's perfectly simple, it's about the color green and wigs."
Watch Now: The Draughtsman's Contract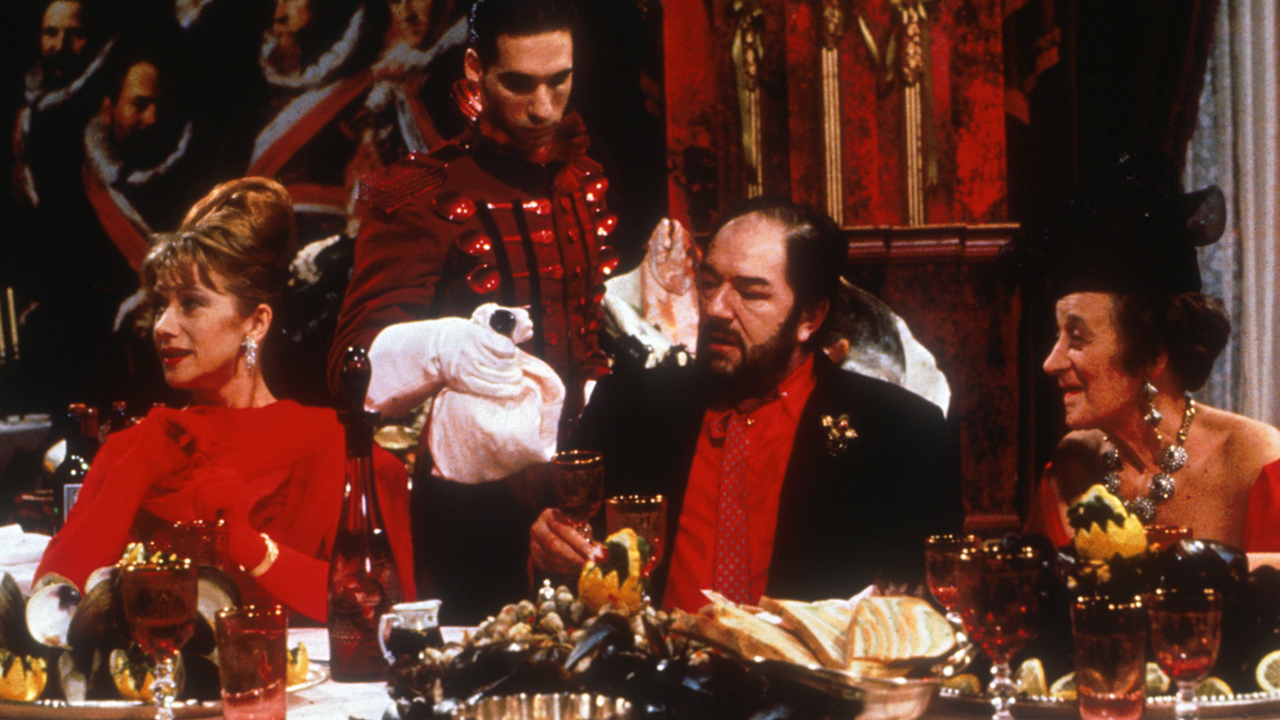 The Cook, the Thief, His Wife & Her Lover 
For most, The Cook, the Thief, His Wife & Her Lover represents the pinnacle of all of Greenaway's hallmarks. His absurdist trappings, evidenced in the film's barbaric violence, graphic sexuality, pitch-black comedy, and Greenaway's own fascination with death, are all present. It's in this film that his filmmaking style is most pronounced; his horizontal tracking shots glide from room to room; primary colors (especially red and green) highlight the mood; but, most importantly, this is likely the director's first film to elicit real sentiment from its audience. Yes, it's brutal and cold, and likely an allegorical indictment of Thatcher-era British government, but when certain characters meet their demise and other characters enact their revenge, Greenaway truly wins his audience's reactions.
Watch Now: The Cook, the Thief, His Wife & Her Lover
A lot has been said about Greenaway, and understandably so. His career is unique for his combination of idiosyncrasy and notoriety in an era when blockbuster sequels began to overtake the industry. Because of this, like the fine artists he studied in school, his films have earned analysis and adoration from countless audiences, critics, and academics. And that is why we continue to talk and will continue to talk about his challenging and monumental work.
If you liked this deep dive into Greenaway's eccentric filmography, be sure to check out our feature on Guy Maddin's dream-like cinema. But if you want more of Greenaway, we also analyzed his use of montage and frames and as well as look at the lasting legacy of his (most) mainstream classic "The Cook, the Thief, His Wife & Her Lover."