[Sarah Jacobson's Mary Jane's Not a Virgin Anymore is a Curator's Pick this month on Fandor, where her short I Was a Teenage Serial Killer is also streaming.]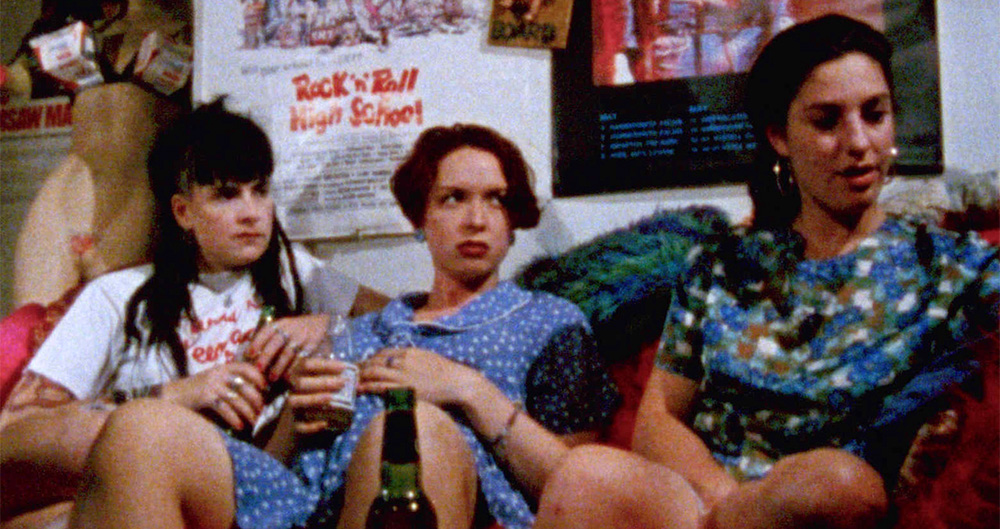 Mass media in a viral age has a way of bulldozing whatever's come behind the infatuations of the current moment into a premature posterity, the rapid nature of digital feeds obliterating any sense of lingering considerations for an ever-fracturing now, a state where all that are pixels melt into air.
Lena Dunham's HBO series Girls ended its run only five years ago, but it feels like forever. We didn't even have TikTok then! Dunham, at least, is still around to enjoy a "comeback," with a new film premiering at the Toronto International Film Festival this month and her Sundance comedy of farcical sex and self-discovery Sharp Stick now streaming. Sarah Jacobson, who died much too young in 2004, at age 32, isn't here to make more films. But you couldn't imagine something like Girls without her blazing literal trails two decades earlier. Born in Connecticut, raised in Minnesota and higher-educated at the hands of underground film legend George Kuchar at the San Francisco Art Institute, Jacobson was hailed as "the queen of underground cinema" for fiercely DIY productions like the short I Was a Teenage Serial Killer (1992) and her feature Mary Jane's Not a Virgin Anymore (1996)—feted at Sundance and self-distributed via Jacobson, her mom and the station wagon that carried a 16mm print to endless screenings around the United States. Jacobson's production company was named Station Wagon, natch, and she treated her exhibitions with all the punk-rock gusto of the bands she championed and featured in her films, from girl-power avatars Heavens to Betsy to San Francisco's The Loudmouths, whose Lisa Gerstein and Beth Allen star in Mary Jane's. 
A featured highlight this month on Fandor, the film explores the sexual discontent and subsequent awakening of the title character, a high school senior in the Twin Cities whose social life revolves around her time-killing conversations and after-work misadventures with fellow employees of a divey bijou (in reality, the San Francisco Mission District's Victoria Theatre, that city's oldest running movie palace). I have no idea if playwright Annie Baker saw the film before she wrote the Pulitzer Prize-winning drama "The Flick," but its slacker-kids-bored-at-menial-gig vibes resonate with a strong kinship. The staff at the Victoria, which shows movies with Kucharesque names like Hardcorn and Kiss My Pineapple, dress like they're on duty at the Metrograph, all white shirts, black slacks and ties. But they're fully committed to their hot mess existences. Mary Jane is trying earnestly to make sense of hers. The film opens on a woman's face in the throes of carnal rapture, an over-the-top nod to Jacobson's mentor Kuchar, who began shooting Super-8 films in the Bronx of the 1950s with names like I Was a Teenage Rumpot and Hold Me While I'm Naked (He has a cameo here as a Christian high school teacher). The scene shifts to Gerstein's pained expression, as she squirms on a blanket under the grunting body of Steve (Shane Kramer), with whom she has lost her virginity in a deeply unsatisfying first time.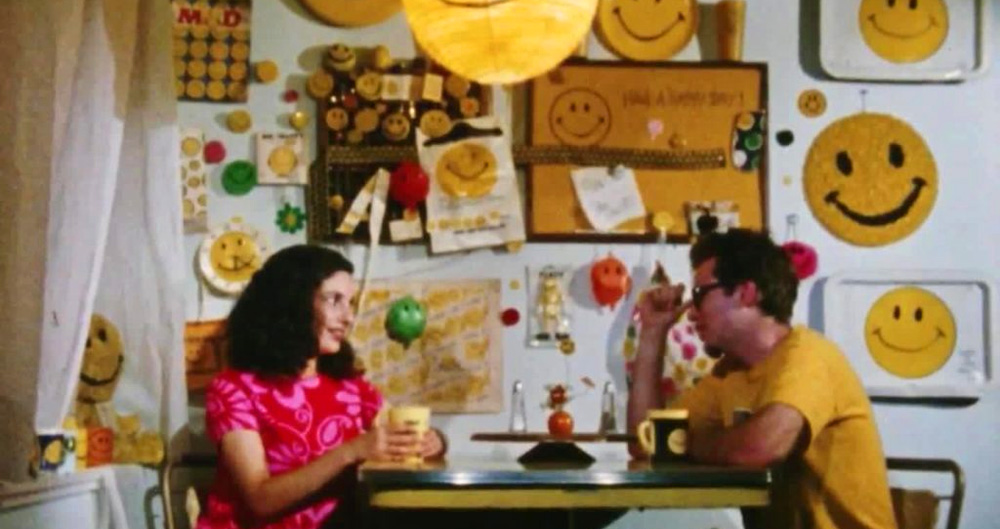 The rest of the film tracks Mary Jane's evolution to sexual satisfaction (self-guided and otherwise), both through surveying her co-workers about their own first times and in flirting with other potential mates, amid punk shows, drunken midnight getaways to Wisconsin and rooftop excursions from the murky depths of the cinema. It's Riot Grrrl meets Carnal Knowledge, celebrating its heroine's agency by charting her route to it, fueled by feminist sass and a gender-fluid sensibility, lots of raw candor and barbed wit, and the absolute charm of its cast. Variety was not amused, calling the film "a hopelessly amateurish GenX comedy suffused with the self-satisfied air of something made by and for a small group of friends." Six years later, Andrew Bujalski premiered Funny Ha Ha and said, "Hold my beer."
Unlike mumblecore, which in writer-actor-directors like Dunham and Greta Gerwig had talented benefactors of Jacobson's work, Mary Jane's is distinctly part of an indie-film world before cheap digital technology changed everything. Restored by AGFA (the American Genre Film Archive), the video edition of the film is steeped in the telltale gunk of its making, faces lit up against underlit backgrounds that—in these days of ultra high-def everything—feel like swamps of bracing authenticity.