(Knightriders is currently available to watch for FREE on Fandor, where subscribers can also see Romero's Season of the Witch, The Crazies, and Night of the Living Dead.)
What was Sandy Koufax without his fastball? David Foster Wallace without his footnotes? Marie Curie without her isotopes? Or Nathan without his famous hot dogs? Throughout history and culture, exceptional individuals rarely make their mark without some signature trait or endeavor with which their name becomes synonymous. And so it is with George A. Romero and his cherished, brain-gobbling zombies. From the epochal Night of the Living Dead (1968), to Dawn of the Dead (1978), to Day of the Dead (1985), to Land of the Dead (2005), to Diary of the Dead (2007), to the valedictory Survival of the Dead (2009), the man who did more to put Pittsburgh on the map than anyone, save perhaps Andy Warhol and Fred Rogers, devoted five decades of a cinematic career to elevating the undead to a status of damn-near pop ubiquity. Sure, sure—let's give due respect to OGs Val Lewton and Jacques Tourneur's I Walked with a Zombie (1943),and Lucio Fulci's Zombie (1979, a/k/a Zombi 2) because… well, sharks!
But when you talk about zombie cinema, you're first and foremost talking about Romero.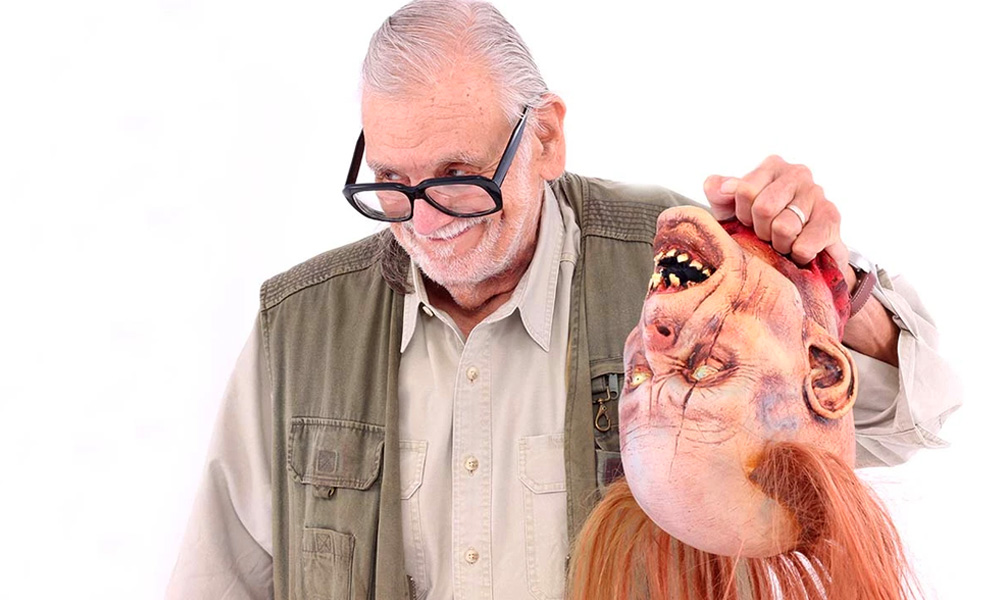 The resourceful indie filmmaker, who died in 2017 at the age of 77, was never limited to his most popular franchise, however. In the multi-year stretches between undead flicks, Romero made rarities like Season of the Witch (a 1973 supernatural drama, variously known as Jack's Wife and Hungry Wives), about a suburban housewife's seduction into her friendly neighborhood coven, and Twin Cinema stalwarts that include a Stephen King adaptation—Creepshow (1982), which spawned the Romero-produced TV spinoff "Tales from the Darkside"—and Monkey Shines (1988),which flopped at the box office and with critics, despite a supporting cast of live monkeys. Even within the chronological blast radius of Night of the Living Dead, Romero dropped similarly nightmarish films that gathered cult status that, if not equal to his Vietnam Era underground classic, soon jostled alongside it on the midnight-movie marquees and marathons from the '70s onward. The Crazies (1973), not to be confused with its 2010 remake, anticipated Contagion (and several other pre-COVID pandemic freakouts) by decades, combining now-trendy Deep State paranoia with a healthy dread of the titular rampaging horde infected by a mysterious and madly contagious virus. Something of a para-zombie exercise, the film works as a sociopolitical parable for any recent era, but truly zings home now post-lockdown. Arguably Romero's best film, Martin (1977) has never felt more influential, its downbeat, observational portrait of adolescent loneliness and alienation (embodied in an unforgettable performance by John Amplas) a guide to emotional realism in horror movies that many now call "elevated." That its story of a teen serial killer, who believes himself a vampire, slightly precedes a bloody cycle of '80s slasher flicks is ironic, in that it's so unsensational. The homely Americana of its depressive Braddock, PA locations makes it practically neo-realist.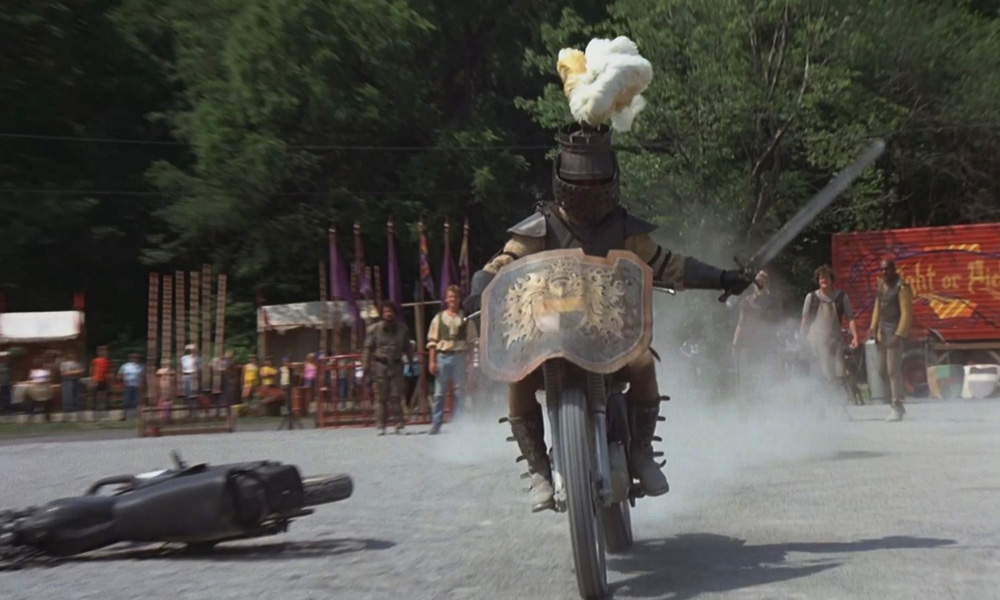 Available for free on Fandor this month, viewers can indulge in one of Romero's more personal efforts, which while cult-friendly is perhaps the oddest-film-out in the director's oeuvre, and all the more beguiling for that. Knightriders (1981) is almost too perfect a drive-in movie concept: the adventures and travails of a troupe of motorcycle-riding "knights" who travel the Ren-Faire circuit staging revved up jousting matches in medieval armor, helmets adorned with feathered panaches. The idea of an eccentric assortment of performers and a tech crew (mechanics, audio, props, a medic) putting on a show is close to what Romero and his DIY gang did every time they made a movie, and it's easy to see the film as a deeply affectionate ode to that community. Ed Harris (in his buff, manly prime) is King William, an Arthurian fantasist whose quest to uphold noble ideals is grinding down some of his knights, who jump at the chance to ditch the troupe's underground cred and go commercial. The loose-limbed plotting and large ensemble make this a prime hangout movie, which at nearly two-and-a-half hours allows lots of screen time for extended "battle" sequences, slow panning shots of the slobbering gallery of fans cheering on the cavalry, and were one watching (as God and Romero probably intended) at a proper drive-in, scenic shots of the Pennsylvania countryside timed perfectly for a quick visit to the concessions stand.
Along the way, Romero introduces such pleasures as street poet Brother Blue, cast as a bebop variation of the fabled wizard Merlin; ensemble stalwart and make-up artist legend Tom Savini as Morgan the Black Knight, who embraces his Playgirl centerfold destiny; and Stephen King himself as the loud, buffoonish "Hoagie Man." (You can't miss him.) The narrative's playful interludes soften the dramatic tensions, ultimately making for a warm celebration of communal enterprise. As Harris, his vision uncorrupted and the troupe unified, rides off into glory at film's end, it's hard not to see this as Romero's self-portrait.