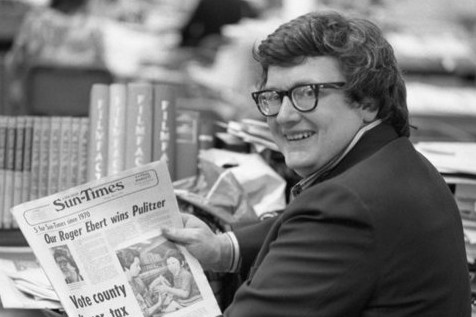 The following is a list of film talents who died this past year. It includes actors, cinematographers, critics, directors, editors, producers, screenwriters, and set designers; in many cases, an individual included here performed more than one function in the world of film. As a result, I have chosen not to annotate names, instead simply listing them for the curious reader to research. Though I have consulted several sources to learn who was lost in 2013 (including Turner Classic Movies's helpful annual "TCM Remembers" segment and the minds of programmer/critic Christoph Huber and Keyframe's own David Hudson), I am also very certain that there are people who have been left out. Please therefore consider this list incomplete, and add the names of other recently departed film artists in the comments.
A last note before proceeding, directed to all those listed below: Thank you for your film work.
Patty Andrews
Michael Ansara
Eddi Arent
Aleksey Balabanov
Nino Baragli
Karen Black
Les Blank
Norma Bengell
Hans von Borsody
Eileen Brennan
Richard Briers
Behn Cervantes
Patrice Chéreau
Diane Clare
Tom Clancy
Nigel Davenport
Manna Dey
Daniel Diaz Torres
Ray Dolby
Deanna Durbin
Charles Durning
Roger Ebert
David R. Ellis
Manolo Escobar
Rossella Falk
Dennis Farina
Rosemarie Fendel
Bella Flores
Joan Fontaine
Bryan Forbes
Steve Forrest
Jess Franco
Stuart Freeborn
Annette Funicello
James Gandolfini
Aleksei German
Virginia Gibson
Richard Griffiths
Haji
Kim Hamilton
Julie Harris
Ray Harryhausen
Hans Hass
Jane Henson
Subas Herrero
Fay Kanin
Stanley Kauffman
Jim Kelly
John Kerr
Jack Klugman
Mickey Knox
Bernadette Lafont
Kar-leung Lau
Ed Lauter
Elmore Leonard
Harry Lewis
Bigas Luna
A.C. Lyles
Louise Martini
Richard Matheson
Matt Mattox
Stephenie McMillan
Taylor Mead
Rentaro Mikuni
Édouard Molinaro
Sara Montiel
Michael D. Moore
Miguel Morayta
Tommy Morrison
Tony Musante
Hal Needham
Robert Nichols
Nagisa Oshima
Cliff Osmond
Peter O'Toole
Norman Palmer
Eleanor Parker
Mike Parsons
Don Payne
Margaret Pellegrini
Dante Perez
Dieter Pfaff
Jeff Pollack
Ted Post
Ruth Prawer Jhabvala
Aloysio Raulino
Elliott Reid
Veit Relin
Donald Richie
Dale Robertson
Jay Robinson
Eddie Romero
Otto Sander
Richard C. Sarafian
Allan Sekula
Jeff Shannon
Alan Sharp
Jean Stapleton
Graham Stark
Bert Stern
Gilbert Taylor
Peter Thompson
Audrey Totter
Valentin de Vargas
Luciano Vincenzoni
Ned Vizzini
Paul Walker
Christopher Evan Welch
Esther Williams
Paul Williams
Michael Winner
Jonathan Winters
Peter Wintonick
Danny Zialcita
Aaron Cutler works as a programming aide for the São Paulo International Film Festival and keeps a film criticism site, The Moviegoer. 
For the complete (growing) list of year-end lists on Keyframe, go to The Year in Film: 2013.