Unlike for the rest of us, winter happens twice a year in Hollywood: January through February, and late-August through September. These stretches—tellingly dubbed "dump months" by industry people—are marked by an icing over of both box office profitability and filmmaking quality. Within these periods, which sit awkwardly between the summer blockbuster season and the late-fall deluge of Oscar bait, theaters nationwide receive many generic and cheaply-made films that end up on critics' "Worst of…" lists, and typically range from one-off horror movies to movies like Monster Trucks or the latest Underworld movie. These are Hollywood's island of misfit toys, the films that have been "dumped" from the main slate because they are not expected to be financially or critically successful and yet still need to be released, either out of contractual obligation or in the hopes that they may be able to recoup some of the money spent on production.
Why unload these films at such particular points in the year? Reasons abound. The January/February slot is a prime dumping ground because the wintry weather reliably drives down movie theater attendance. Moreover, three out of the big four sports leagues are in full swing during this time, keeping would-be filmgoers glued to the small screen at home or in bars. As strange as it sounds, it makes more economic sense for studios to release their subpar films when fewest people will see them. Additionally, the first two months of the year are when Oscar hopefuls expand their sometimes limited theatrical run, allowing general audiences to play catch-up. If studios promoted and released too high-profile a film during this period, it would divert viewership and advertising funds away from their own awards contenders. Similarly, the late August/early September release window is also plagued by low attendance, but the reason has more to do with the end of summer, which typically turns people's attentions away from the big screen and toward back-to-school shopping, barbeques, the start of the football season, and last-minute vacations.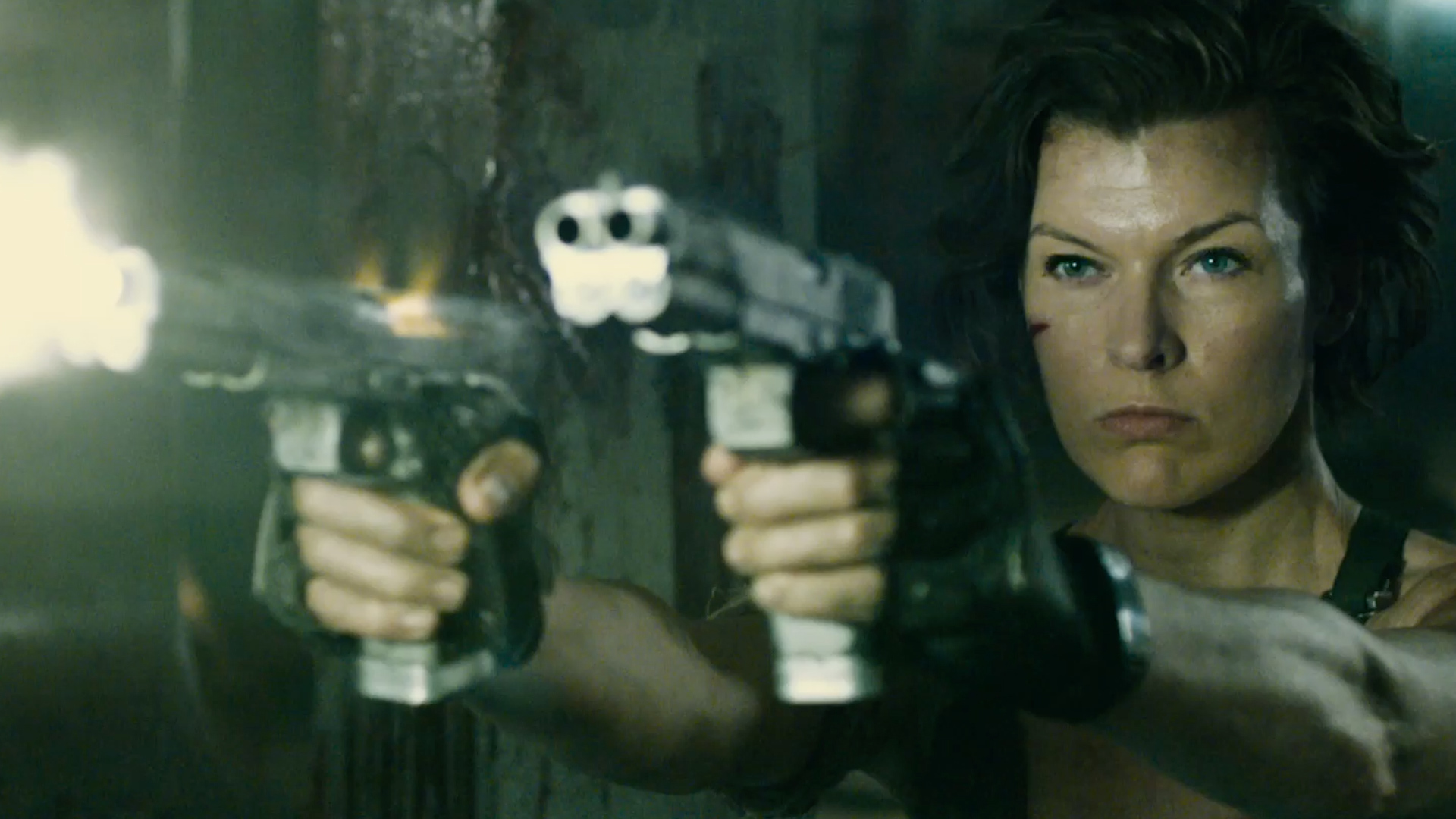 The "dump months" as we know them today haven't always been as such; according to Ty Burr of The New York Times, January used to be considered a viable home for big, star-studded films. However, In 1948 the antitrust decision of United States v. Paramount Pictures, Inc. required studios to divest their interest in theater chains and terminated the practice of "block-booking," which meant that films were no longer guaranteed long theatrical runs throughout the year. After these changes, studios began to group their major releases around holidays and warmer weather. By the 1980s, the dump month as we know it had become standard.
So when it was announced that Annihilation, the latest film from Ex Machina director Alex Garland, would be receiving a February release, it was clear that Paramount studios had low expectations for the film's success (apparently, a poor test screening led producer David Ellison to express worry that the film would be "too intellectual" for general audiences). The good news is that early reviews for Annihilation are glowing, suggesting that Garland's heady sci-fi story might be one of the few to break the dump month curse.
Unsurprisingly, the few dump month pictures that do succeed financially and/or critically—e.g. Pierre Morel's Taken or Matt Reeves' Cloverfield—are typically viewed as succeeding in spite of their times of release. That said, a couple filmmakers have made these unloved months their home. Paul W.S. Anderson, who helmed the final three Resident Evil films (as well as the awful first one, which won't be discussed here), and Jaume Collet-Serra, the man behind a slew of post-Taken Liam Neeson action vehicles including last month's The Commuter, are two directors who, instead of attempting to transcend the "badness" associated with the dump month release windows, embrace their place in the schedule. The directors' filmographies extend beyond the following films, but these are especially intriguing because they subvert their own production contexts from within, demonstrating a cynical awareness of their place within a capitalistic system that generates pointless sequels and knockoffs of past hits. At the same time, they make no move to "rise above" the cheap, B-movie brand of thrills that is in many ways resonant with the dump month ethos, instead leaning into these qualities to the point of producing a different kind of art.
In the last three Resident Evil films, the subversive self-reflexivity takes the form of heroine Alice being sort-of reprogrammed and, in the jargon of the series' video game origins, respawning at the start of each movie. This resetting of the character reoccurs to the point of absurdity, evincing the film's awareness of the repetitive, assembly-line nature of "sequel-dom."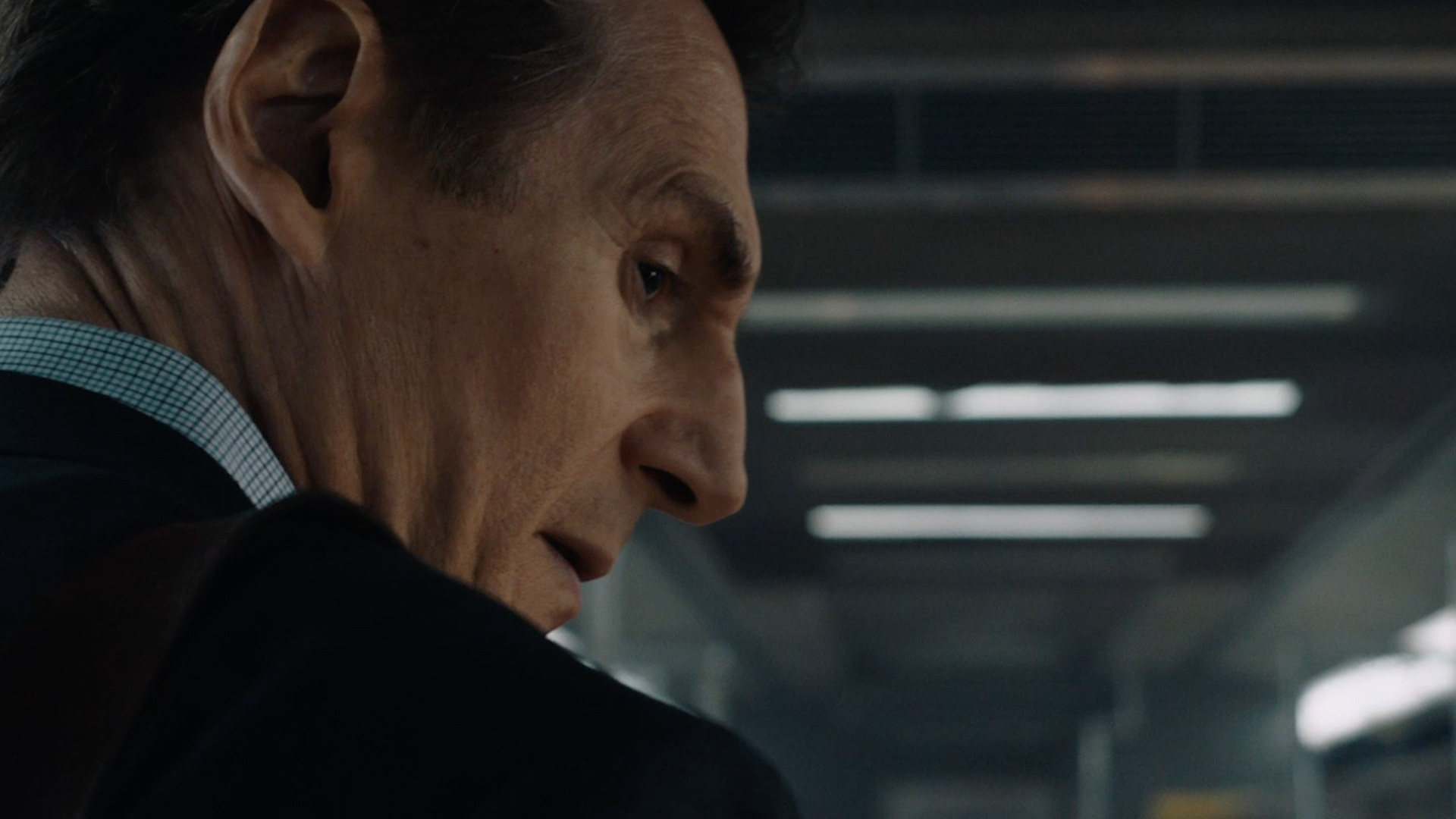 With The Commuter, the mere act of casting Liam Neeson as an aging action hero in a post-Taken world—and in a film that's virtually identical in premise to Collet-Serra's own Nonstop at that—is enough to suggest a simultaneous awareness of, and participation in, exploiting formula for profit. That said, the film's opening scene is what really demonstrates the cookie-cutter interchangeability of Neeson's various roles. This introduction seems to convey the Neeson character's proclivity for routine, but it is edited in such a way that the actor appears to shift from one role into another before our eyes. Scout Tafoya reads both the repeated casting of Neeson and this opening scene as communicating a Kafka-esque reality, but they also seem to suggest Collet-Serra's awareness of the filmmaking practice of pumping out different iterations of the same film to make a few extra bucks.
The three Resident Evil films and The Commuter, despite demonstrating an awareness of the dismal, dump-month-reinforcing industry in which they are mired, nonetheless make minimal attempts at swinging in the direction of more "quality" pictures. The three Resident Evil movies all eschew conventional, prestige-Hollywood notions of cinematography in favor of an intentionally fake, videogame-y aesthetic that, instead of feeling cheap as one might expect, achieves an eerie ethereality. For The Commuter, Collet-Serra deploys great technical craft in service of a "potboiler" that never tries to be anything more than crackling entertainment. As filmmakers think about how to approach dump months—and they should, since treating nearly a third of the year as a junkyard is a huge waste—these films can serve as inspiration. Rather than simply trying to "clean up" the dump months so that they look like the rest of the movie year, they should consider turning them into a time when cinematic visions outside of Hollywood's model of success can get a chance in the limelight.
Jonah Jeng (@JonahJeng) is a Film and Media Studies Ph.D. student at the University of Pittsburgh and a freelance writer whose work has appeared in Paste Magazine, Reverse Shot, and The Film Stage."