I need to get something off my chest. It's a small confession, but a confession nonetheless, and it's something that I feel, as a movie lover, a bit ashamed of. Okay, here it goes: Until The Shape of Water, Guillermo del Toro's beautiful, Academy Award-winning fable, I had no idea who Sally Hawkins was. I had no idea that her nomination for The Shape of Water was, in fact, her second—she'd previously been up for Best Supporting Actress for her role in Blue Jasmine—but Woody Allen is on my personal "will not watch" list, so I've never seen it. And even though I'm a fan of British movies and television, I'd somehow never come across her work. Sally Hawkins was right, smack-dab in the middle of my movie blind spot…
…Until The Shape of Water.
In 2017, we seemed spoiled by the sheer number of amazing performances by women actors. That Frances McDormand won the Academy Award didn't disappoint me—she absolutely deserved to win. But so did Hawkins (as did Saoirse Ronan for that matter—wow, what a great year for movies).
But even among such talented peers, Sally Hawkins is one of a kind. In a largely non-verbal role, it's her expressiveness that makes The Shape of Water work. It's her ability to communicate, not just with her fellow actors in a scene but directly to the audience, that makes her special. And now that I've watched many of her movies in the wake of The Shape of Water, I have seen how her smile can be mischievous in a thousand different ways. I have been grateful to learn that this latest acclaimed performance was not a "one-off", but rather just the most recent in a career of fantastic performances. After watching one great movie after the next, I can officially certify myself as a Sally Hawkins fan! From now on, when I see her name on the marquee, I will be first in line. Here's my shortlist of what I believe to be her best performances—at least until her next movie comes out:
Paddington 1 & 2
These movies, ostensibly for children and families, are criminally good. A big part of why they're so good is Sally Hawkins: She brings a clear-eyed earnestness to the role of Mary Brown, the family matriarch. Of everyone in the Brown household, Paddington included, she's the only one not in need of some kind of saving; she exudes love, patience, and strength. It's a role reminiscent of her character in…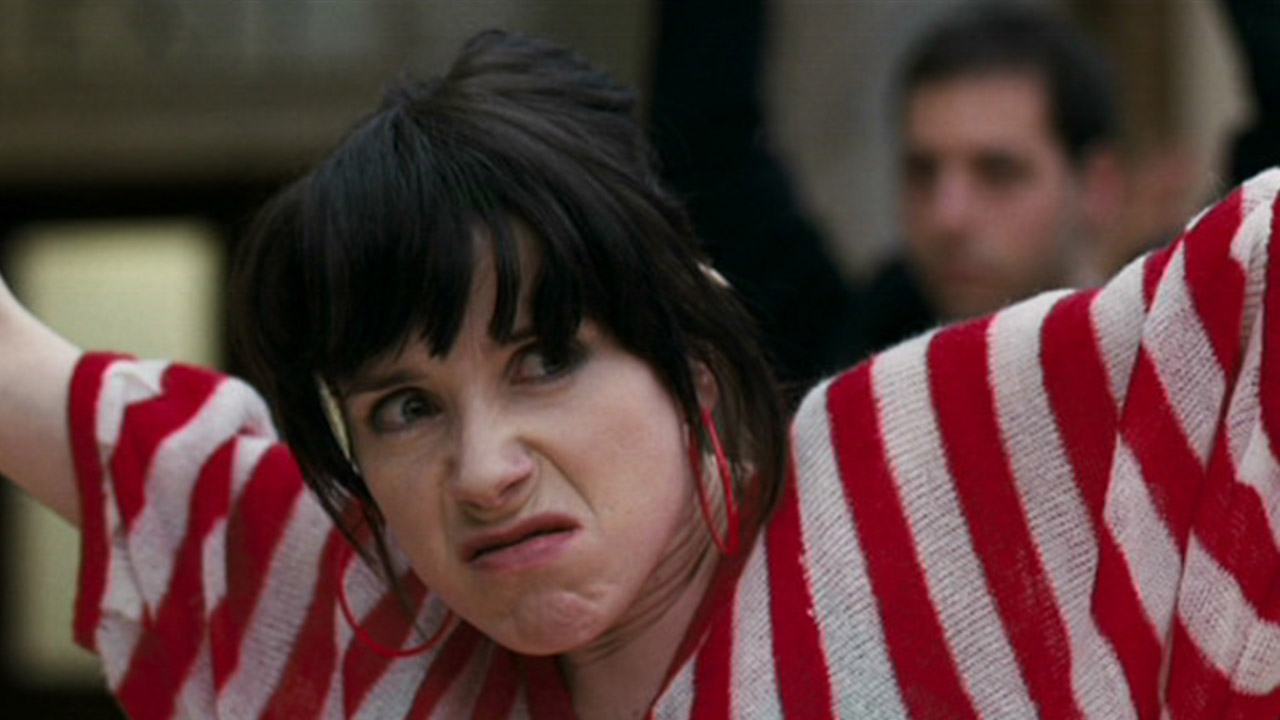 Happy Go Lucky
…Except here, she and director Mike Leigh demand that the audience climbs up to her level. Hawkins, as a grade-school teacher and winner-at-life Poppy, has an effervescence that would run the danger of wearing thin if it wasn't for Hawkins' nuanced approach to the role. Being happy is hard work, after all, and not everyone can match Poppy's strength.

Speaking of strength, describing that quality in Heather, an operator at a suicide prevention call center who is played by Hawkins, makes the very word itself seem cheap. In The Phone Call, Heather has barely settled in at her desk before the phone starts blaring. The way she waits for the phone to ring a few times before darting her hand to the receiver shows that she has learned through experience that none of the calls that come through are easy on the soul. The way she stays with the troubled man on the other end of the line (voiced by the always amazing Jim Broadbent) is a testament to Heather's care and strength. The Phone Call, which won the Academy Award for Best Live Action Short Film in 2015, might be only just over twenty minutes long, but in it, you will go through a year's worth of emotions. (Watch Now on Fandor).
Maudie
Hawkins has gone against type several times in her career: She plays a drug dealer in Layer Cake and an obnoxious teenager in All or Nothing, her first collaboration with director Mike Leigh. But unlike these other films, Maudie has the benefit of having Hawkins in a lead role. It also stars the other best "Hawk" in Hollywood: Ethan Hawke. This biopic about Canadian folk artist Maude Lewis has something of a Beauty and the Beast quality to it. Through a subtle, nuanced performance (that's somehow even quieter than the one she gives in The Shape of Water) it almost seems as though Hawkins' Maude makes Everett Lewis (Hawke) more and more human over the course of their relationship. This brings us to…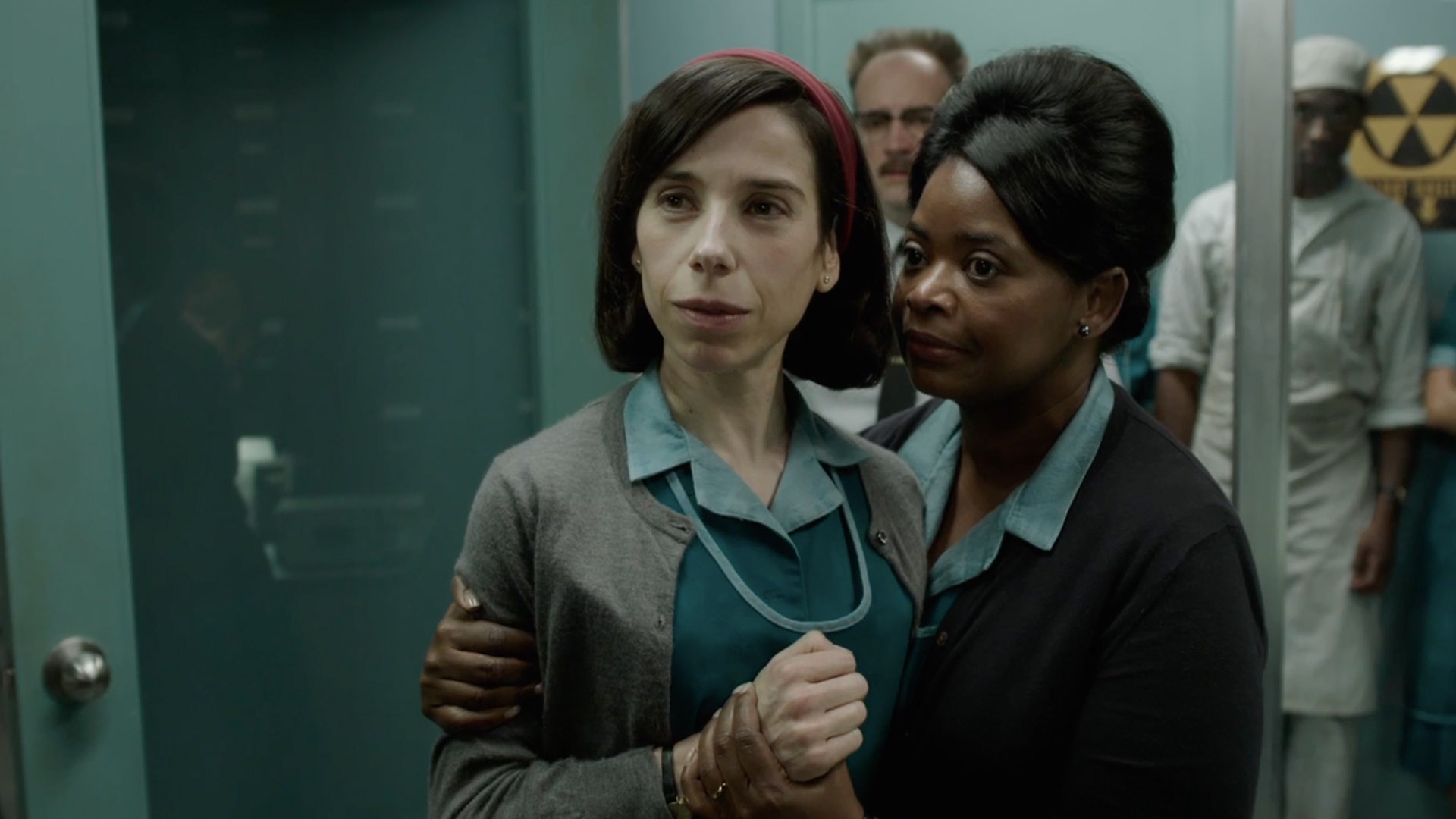 The Shape of Water
What I love most about this performance is how "not meek" Elisa Esposito is, because it would have been easy to play her that way. It may be a big bad world filled with Michael Shannons out there (just kidding Michael, we love you here at Fandor), but Elisa never hesitates to do what she feels is right. She demands that people listen to her, even though she doesn't speak. She blatantly tells Richard Strickland (Shannon) where he can stick it. And she proves that what makes a person human is not what they look like, but what's inside them.
…Okay, if that last line sounds sappy, I'm sorry. But that's what a great actor can do: They can make a critic shut their mouth, put down their pen, and submit to pure, unabashed pathos. So thank you for that Sally Hawkins. Thank you.