What's Christmas without Christmas movies? Much better, you say? Those weary of ritual viewings of It's a Wonderful Life, White Christmas, Elf or even Bad Santa, take heart. There's a parallel viewing experience that has nothing to do with the holiday cinematic canon and embraces the pleasures of counter-programming. And I don't mean such obvious "not really Christmas" movies like Die Hard or Gremlins, which sit atop every such list like dimming stars on the tip of the Christmas tree. Our gift to you, Yuletide film lovers, is a Top 5 of more-or-less incidental (or accidental) holiday movies that offer no particular reason for the season—other than a welcome refuge from Tinseltown clichés.
In Bruges (2008): Oscar buzz for the un-buddy movie The Banshees of Inisherin has refocused attention on the acting chemistry between stars Colin Farrell and Brendan Gleeson, whose friendship isn't all that gets severed in playwright-turned-director Martin McDonagh's dark comedy.  They first paired up for this savagely funny gangster parable, also written and directed by McDonagh, which unfolds at Christmastime in the medieval Flemish city, as Farrell's feckless hitman flees the consequences of a job gone horribly wrong. Notable for astonishing bursts of dialogue, and the unlikely intercession of a dwarf actor (played by Jordan Prentice) with a taste for mind-altering drugs.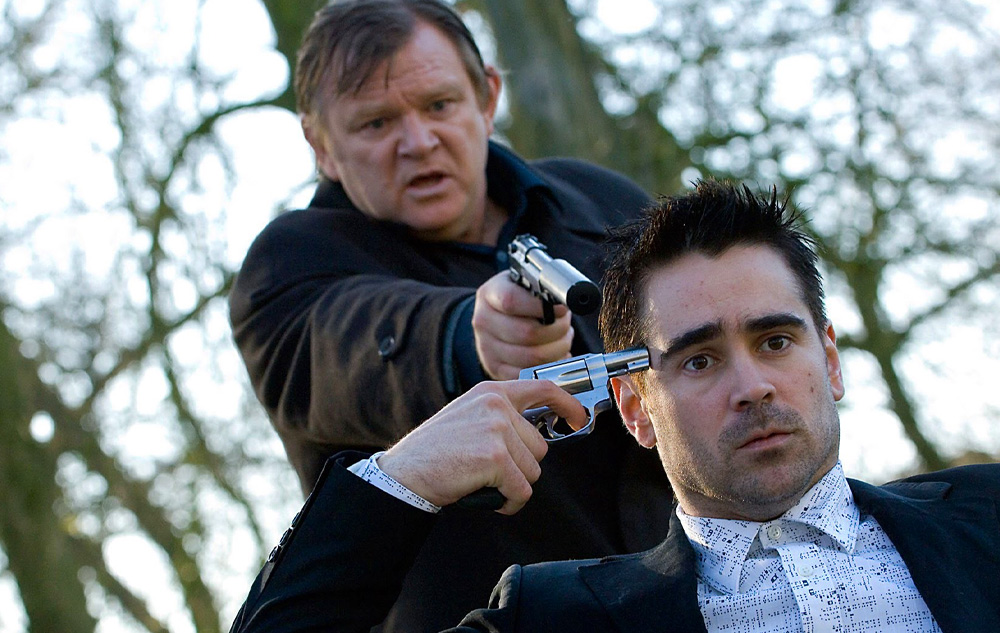 Eyes Wide Shut (1999): GOATed auteur Stanley Kubrick's final film got roasted by critics on its release yet has steadily accrued appreciation as a cult favorite, not least for perceived real-life parallels to the marriage of stars Tom Cruise and Nicole Kidman, which ended in 2001. Cruise, as physician Bill Harford, takes a trip down the rabbit hole of erotic obsession after his wife makes a startling boudoir confession, wandering through a surreal Greenwich Village  nightscape (actually a meticulous set at Pinewood Studios in Kubrick's adoptive England) towards mystery, perversion and the masked Christmas orgy to end all masked Christmas orgies. Notable supporting performances by Sydney Pollack (who directed his own un-Christmas movie, Day of the Condor) and TÁR writer-director Todd Field, as Harford's doomed jazz pianist buddy.
Trading Places (1983): A screwball comedy for the dawning Reagan Era, the Jon Landis film evokes a touch of the Christmas spirit, if star Dan Aykroyd drunkenly aiming a gun while wearing a Santa Claus outfit counts. He's a rich-kid broker who involuntarily swaps places with street hustler Eddie Murphy (in only his second movie role) as pawns in a bet between a pair of rival commodities barons (Ralph Bellamy and Don Ameche). Their game goes awry, of course, and chaos reigns. Murphy makes the most of his surprisingly limited screen time, in a movie criticized for racist humor. True story: I met Landis at a party when he was casting, and told him he should pick Beverly D'Angelo for the part of the prostitute Ophelia, a pivotal supporting character. Instead, he went with Jamie Lee Curtis, then mostly known as the Final Girl from John Carpenter's Halloween, not an actress adept at comedy (as her Oscar-worthy performance in Everything Everywhere All at Once and, previously, Knives Out, shows that she still is). And the rest is history.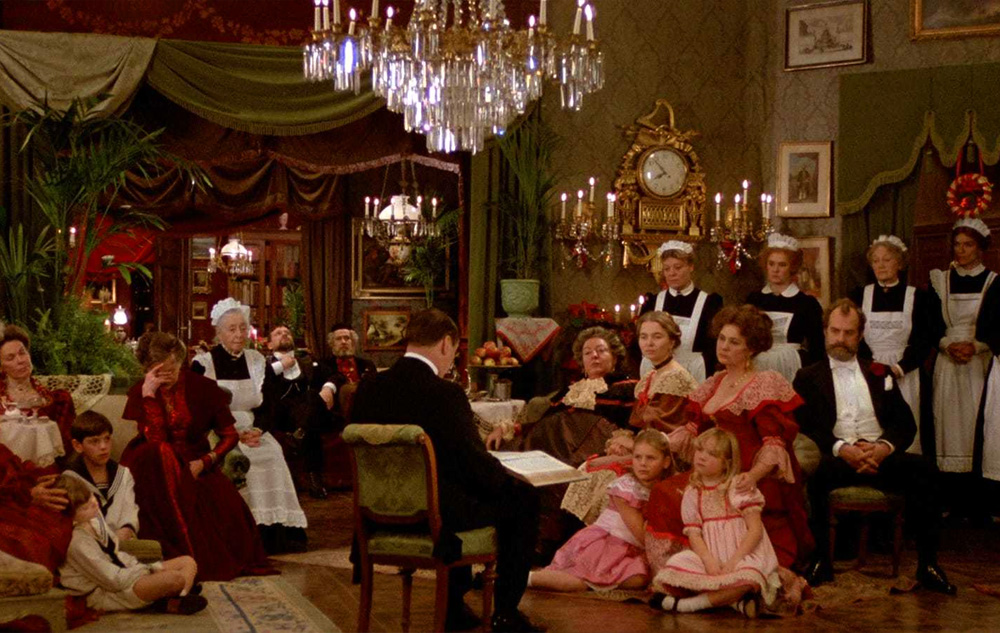 Dekalog: Three (1988): Director Krzysztof Kieślowski's 10-part series for Polish television anticipated the binge-TV of the streaming era by some three decades, each episode set in the same dreary Warsaw apartment block and (so very loosely) inspired by one of the Ten Commandments. In part three, an unexpected encounter at a Christmas Eve mass leads to a long night of soul-searching as a married taxi driver is tricked by a manipulative former mistress. He just wants to go home to his patient wife and play Santa for his kids, but the ghost of his past has other plans. It's all about guilt, fidelity (or not), loneliness, desperation, suicidal thoughts. Happy holidays!
Fanny and Alexander (1982): Perhaps the most Christmas-y of non-Christmas Christmas movies, Ingmar Bergman's 188- (or 312- in the even-richer TV version) minute family epic opens with both a nativity play and a big-ass holiday party that wallows in Swedish upper-class opulence. Enjoy those while they last because things go downhill from there when the titular siblings lose their father, and their mother remarries a stern and ascetic Lutheran bishop. Ghosts abound and abide, including that of Charles Dickens (as an inspiration, at least). Bergman meant for this to be his final film, although he was only 64 at the time, but he continued to direct for television productions that enjoyed theatrical exposure. As with many of Bergman's best films, Fanny and Alexander is strongly autobiographical—his The Fabelmans, if you will.