As of early February 2018, the first Fifty Shades of Grey can claim the seventh all-time biggest opening for an R-Rated film, which snuggles it right between The Hangover II and The Passion of the Christ. It is the only film in the top ten that is explicitly about sex, and the only one with a female lead. Based on a wildly successful book series of the same name, it is the most successful erotic franchise in film history.
But in the light of the #MeToo movement, large publications like The Hollywood Reporter have started asking whether sexy cinema will survive. "With this current climate, I don't think the appetite is ripe," says one insider according to the article. The series has also been the subject of think pieces that question what the films teach young women about consent and BDSM. And among religious groups, they have been decried as pornography that represents an unhealthy view of sexual intimacy. Not to mention that large film markets like China have little to no interest in the sexually themed content.
If you are unfamiliar with the franchise, the movies are about a heated affair between the virginal Anastasia Steele (Dakota Johnson) and aloof billionaire, Christian Grey (Jamie Dornan), who is super into BDSM. It follows many of the same beats as Twilight (the book series was literally written as Twilight fan-fiction), but without the supernatural element. The movies feature soft-core sex and nudity, which is often edited to a steamy pop hit. But what sets these scenes apart from other films that dramatize sex is that while they increasingly focus on Grey's desire to "dominate," they also focus on Ana's pleasure, not as a reward for male desire, but as a central theme of the film. It represents the first steps toward the future of what femme-friendly erotic cinema can be.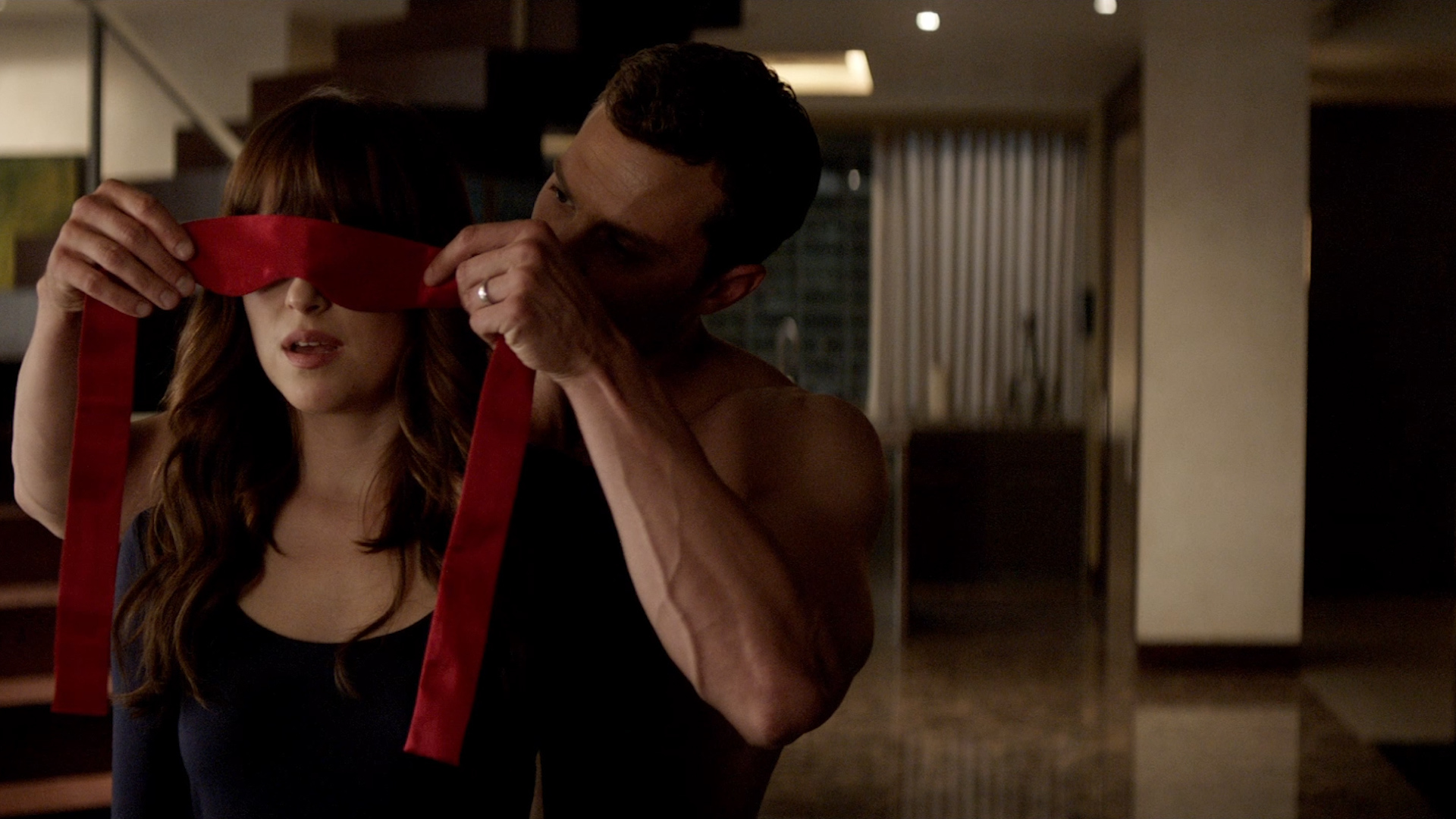 Of course, no one is lauding Fifty Shades of Grey as landmarks of auteurship, and in fact the movie has its share—maybe more than its share—of problematics. One of the most fascinating (and frustrating) aspects of the film is its treatment of Ana as a blank slate. Her virginity is treated not only in the more traditional sense as a sign of purity, but more literally as someone without a sexual identity. Ana has no sexual experience, and her expectations are formed by the 18th-century literature she is so fond of reading. While early on in the first film she does experience an unwanted sexual encounter (when her friend tries to kiss her and refuses to take no for an answer), she is quickly saved by Christian Grey. The film promises a perfect fantasy of a modern woman being able to build a sexual identity without, theoretically, the fear of abuse. She finds a handsome billionaire and they quickly escalate their relationship. They sign contracts, discuss limits, and practice safe sex. But in a film that is supposed to be a woman's fantasy, Ana's sexual identity is still built entirely by a man's desire. Many women's sexual fantasies have been shaped by someone else's desire and assigned value based on their ability to give a (male) partner pleasure.
There are many contemporary films and filmmakers who treat sex in a far more compelling way than Fifty Shades of Grey, though so far they have not received the same commercial attention. Many of the films that are able to balance the vulnerability of sexual intimacy with social pressures, unsurprisingly, have been made by women. One of the most slept-on films of 2017 was Angela Robinson's Professor Marston and the Wonder Women, which explores the polyamorous relationship at the heart of the Wonder Woman origin story. The film navigates questions of love beyond the bounds of monogamy with sensitivity and openness. With The Beguiled, Sofia Coppola portrays sexuality as a power struggle, when a wounded Yankee soldier finds himself convalescing at a school for Southern Girls. Both these films deal overtly with the complicated pressures of women's desires, the influence of biological impulses, and the fears of social repercussions.
Fifty Shades of Grey may seem like a flawed blueprint for the future of sex in cinema, but nonetheless demonstrates both a market interest and an artistic potential for women-centric sexual desire. While those in fear of the #MeToo movement seem to believe that art should move further away from sex, I'd argue that treating sex thoughtfully through art may be the best way to talk through our expectations and fears related to desire. Keeping sex shrouded in shame and secrecy has helped lead us into this moment and continuing to make the same mistakes won't do anyone any good. The #MeToo movement is as much an issue of labor as it is gender or sex. It is about a framework that has relegated women to being seen as secondary figures within the industry, valued as objects rather than voices. Rather than make those conversations harder to start, we should be welcoming them with open arms.