We smuggled ourselves on board a train from platform 7 yesterday. It was about to transport the deceased film people to the other world. This is our reminiscing of what happened during the trip and who we saw in our aimless wandering along the corridors of the train.
Art by Naiel Ibarrola; written by Ehsan Khoshbakht. Read part one here.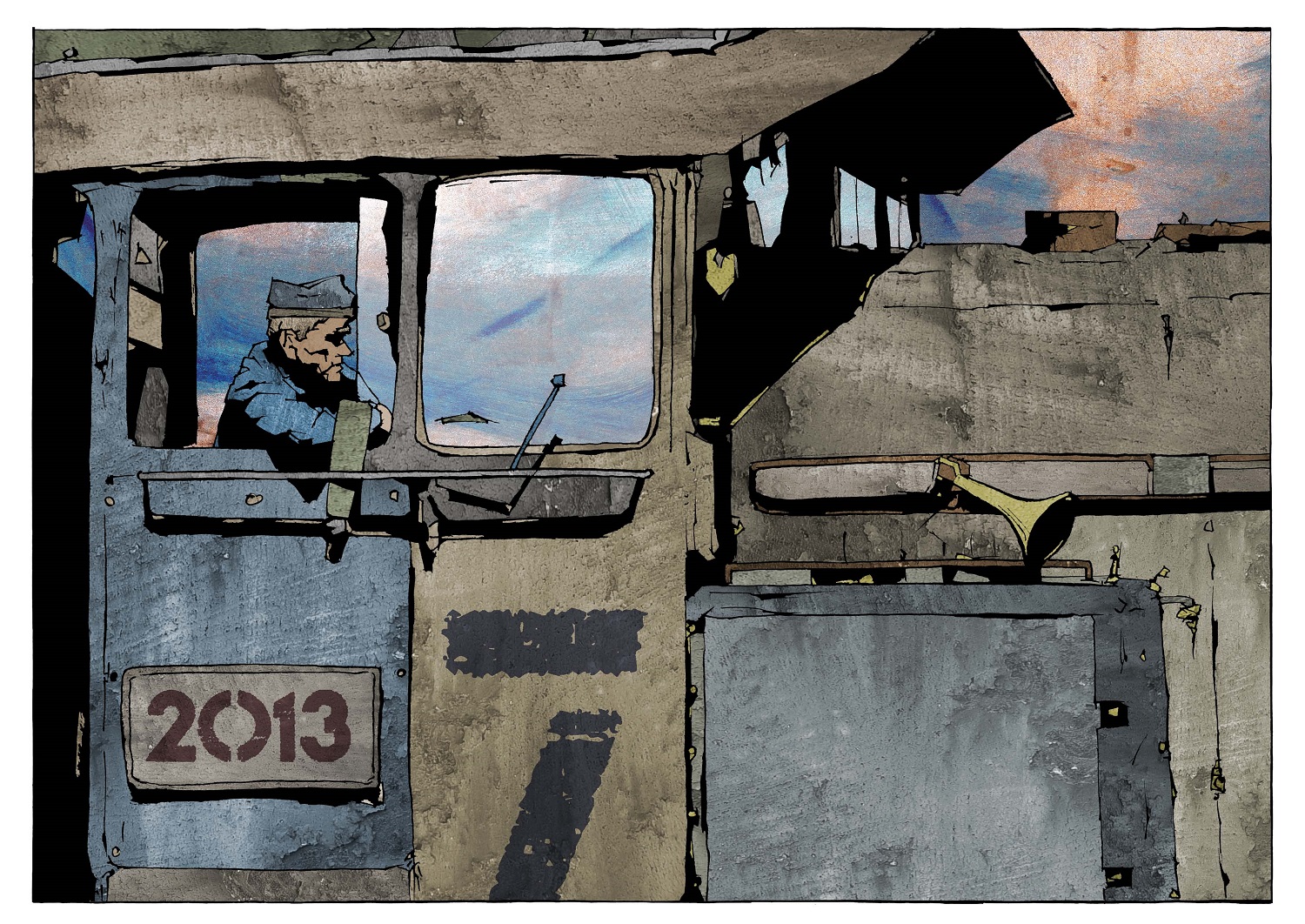 Inside a private compartment, Karen Black was talking to Joan Fontaine.
In the bar, Peter O'Toole was surrounded by many people. As always, he was chatting, entertaining and telling tales. He said that he misses all London pubs from Oxford Street to Finchley. We promised if we ever get off the train, we do a pub pilgrimage in his memory, from Oxford Street to Finchley. He smiled back and invited us to a drink.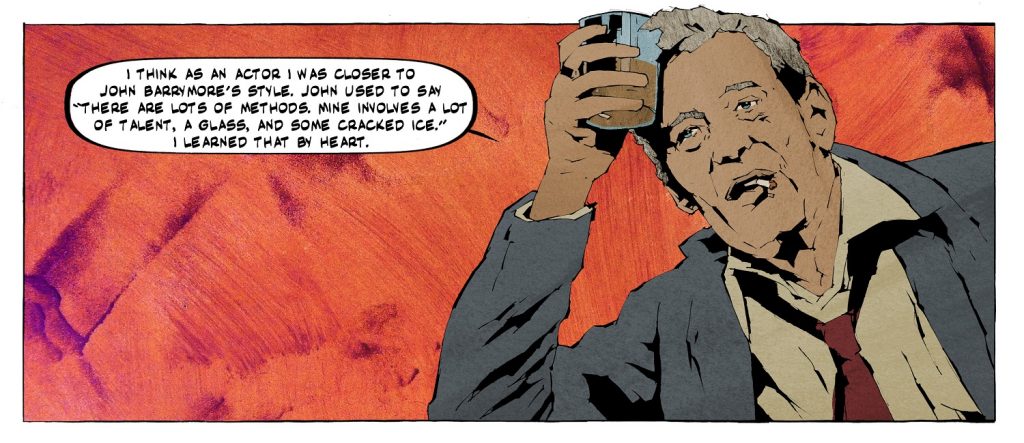 Deanna Durbin was on a long distance call with Winston Churchill. She was visibly moved and never took notice of us. Also, in an isolated corner of the train, we spotted Bernadette Lafont and Nagisa Oshima.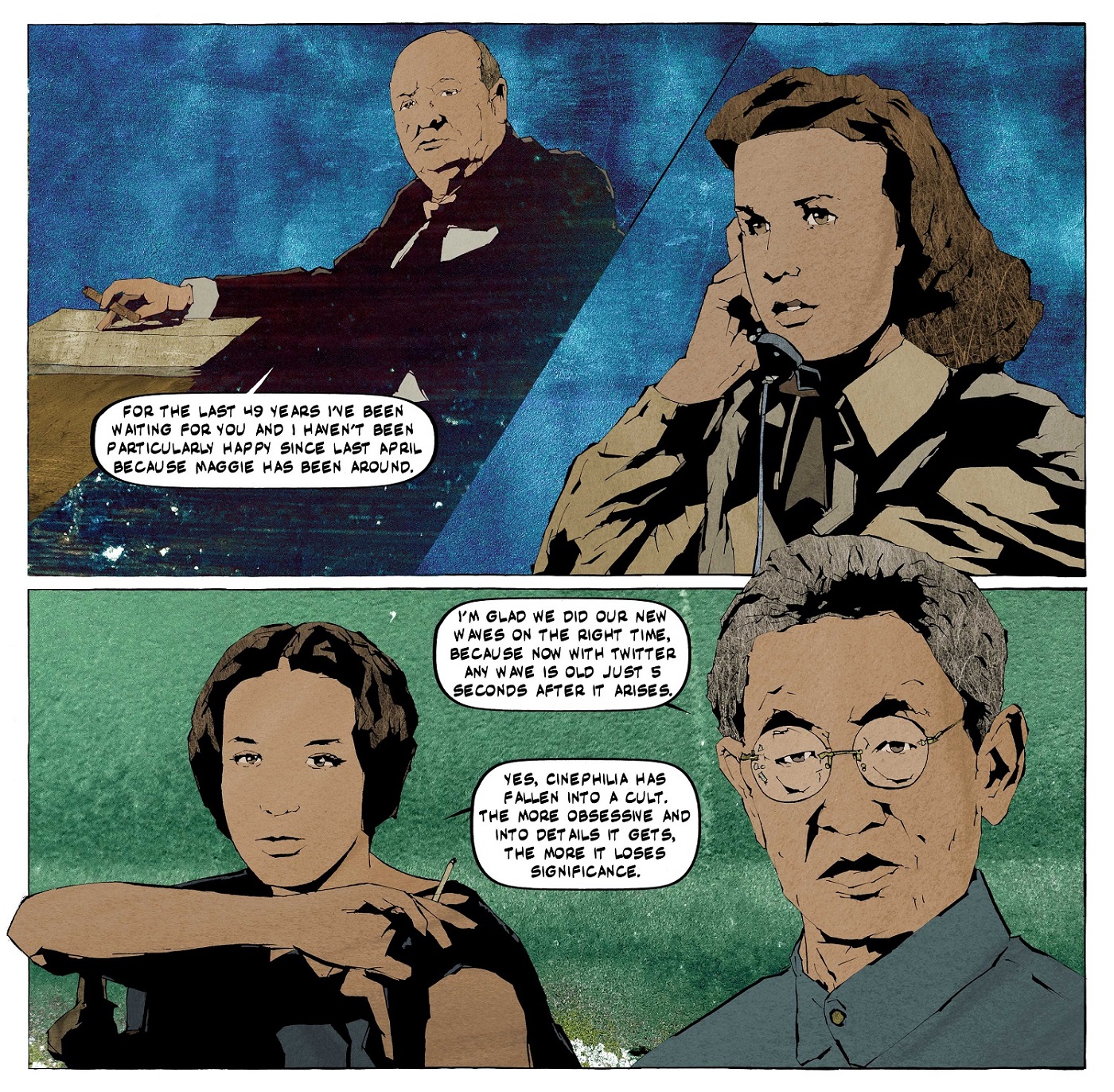 For days on end, we looked at landscapes without horizon. As too many bridges we crossed, we gradually became restless and wanted to get off the train. Following an unsuccessful attempt to jump out, we met Audrey Totter who, in a cold, unmoved face, reminded us that any attempt to leave the train is in vain. We naively wished that the journey was just like one of her film noir nightmares from which we could wake up soon. Still thousands of bridges were ahead of us.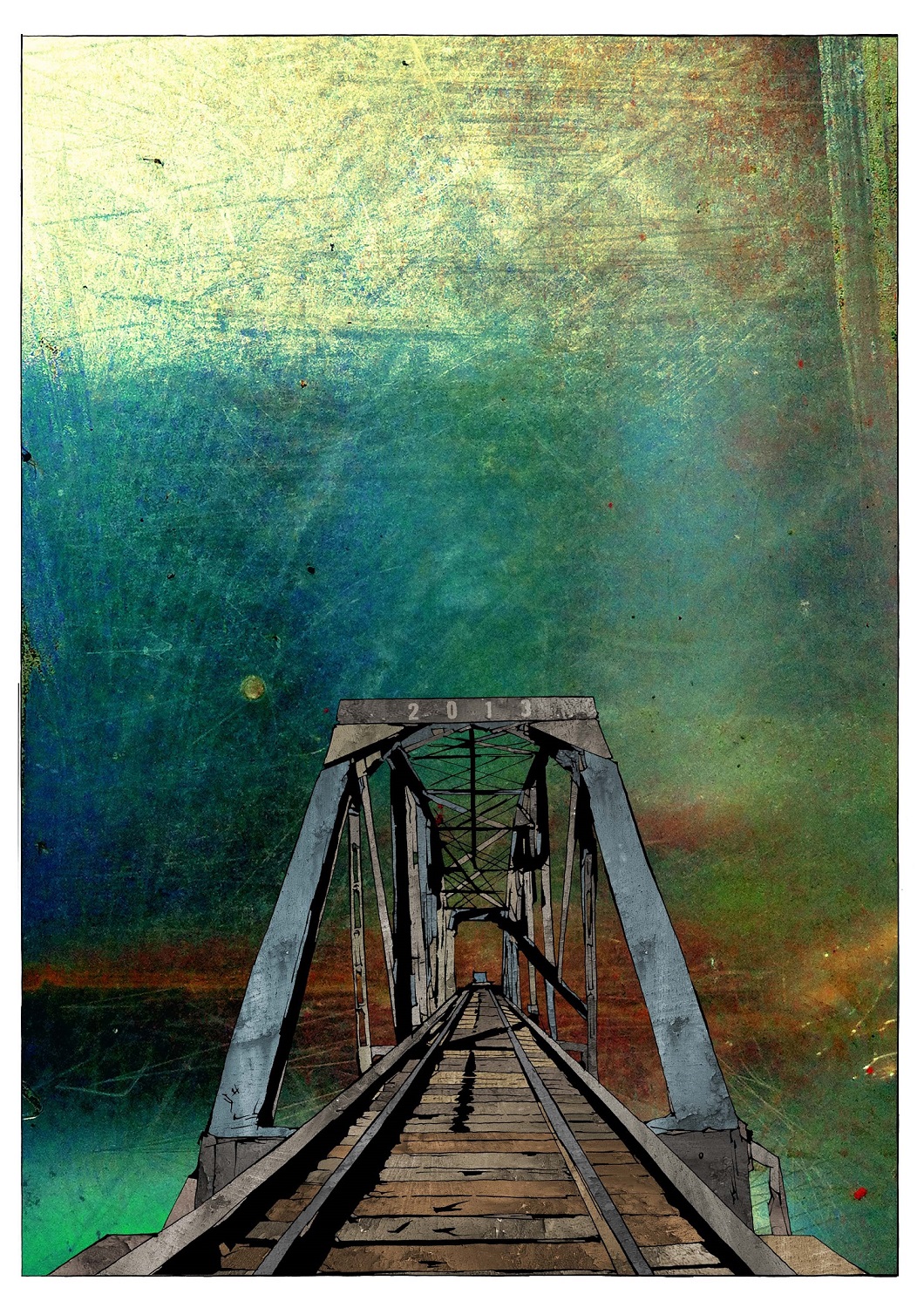 Here's the downloadable pdf of A cine comic strip_vol_III (1).
For the complete (growing) list of year-end lists on Keyframe, go to The Year in Film: 2013.