All Hallows' Eve has descended on the Fandor offices. The skeletons are out, the bowls of candy are half-emptied, and the orange flames of candles flicker behind the jagged grins of jack-o'-lanterns. In other words: We frickin' love Halloween, and we feel there is no better way to celebrate than with a host of scary movies. That's why we've put our rather prodigious foreheads together and drummed up a list featuring our favorite horror movies of all time, which run the gamut from wet-your-pants terrifying, to psychologically damaging, to pure art-house weirdness. So sit back, pull your security blanket up to your chin, and enjoy!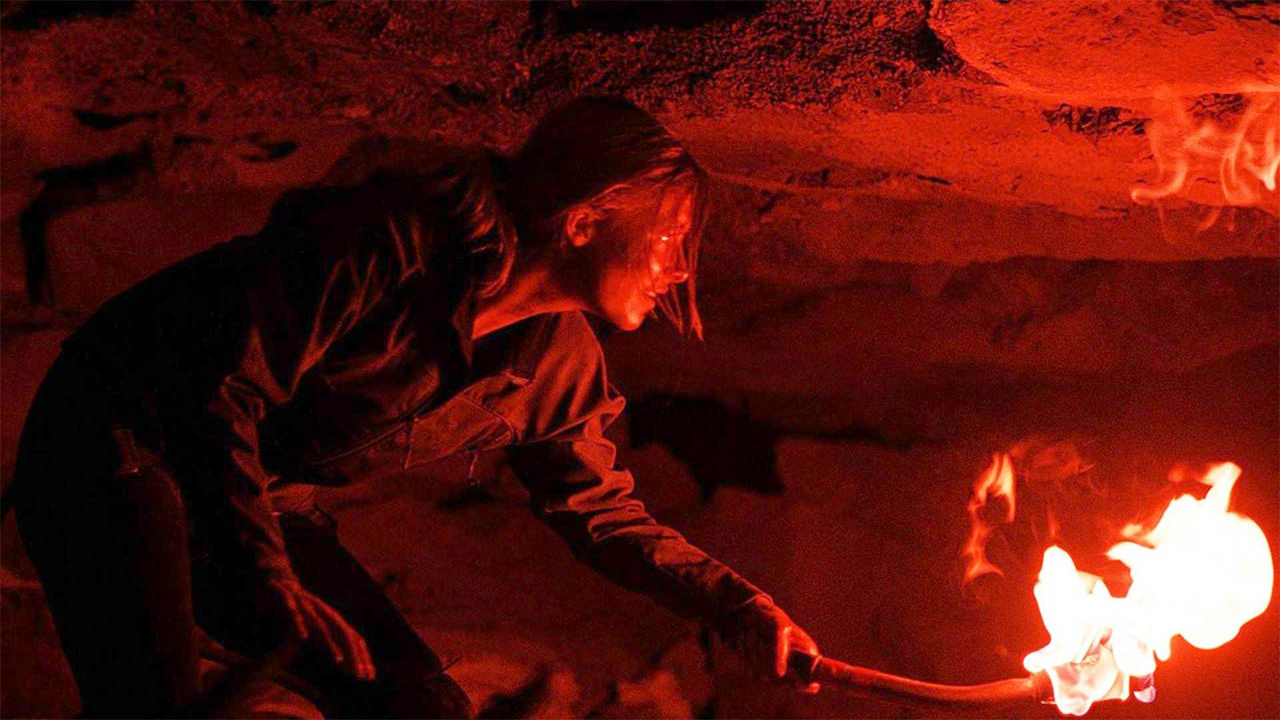 The Descent dir. Neil Marshall, 2005
I would be hard-pressed to call The Descent a film I cherish, horror or otherwise, but it has a unique place in my life. I can say without fear of embellishment that the film nearly led to my death.
Several years ago a group of friends and I were vacationing in Lake Tahoe, Nevada. At the last minute, the friend who planned the trip broke up with her boyfriend, so the trip ended up becoming an impromptu gathering to cheer her up – which only makes the decision to watch The Descent late one night in our cabin all the more ridiculous. We'd all seen it at least once, but something about this particular viewing unnerved me. The next morning I couldn't shake the feeling — but allow me to backtrack for a moment. For those who haven't seen it, the film follows a group of women (ahem) who go on a trip to help a grieving, widowed friend (*AHEM*) by spelunking in Appalachia (fun, right?). One way or another, they become trapped in the cave system and find they have company: a group of feral, humanoid creatures who apparently have great wall-climbing skills and a hunger for these plucky ladies.
Okay, maybe the similarities between my vacation and The Descent are actually pretty slim. I wish I had that in mind when I went swimming in the lake the next morning. While swimming out to a ridge a few dozen yards from shore, I suddenly realized that I'm not a particularly great swimmer (actually I suck immensely). On my way back in, exhausted and unable to hold my head above water, I imagined I saw one of those cave monsters beneath the water. The coupling of realizing that I might drown AND the irrational vision of a monster from a 2005 sleeper-horror hit led to a panic attack. My body clenched. My head sunk. If my boyfriend wasn't able to see my distress and manage to pull me ashore, you wouldn't be reading this little blurb.
TL;DR: Because of The Descent, I nearly drowned but still can't wait to watch it again.
—Haroon Adalat, Creative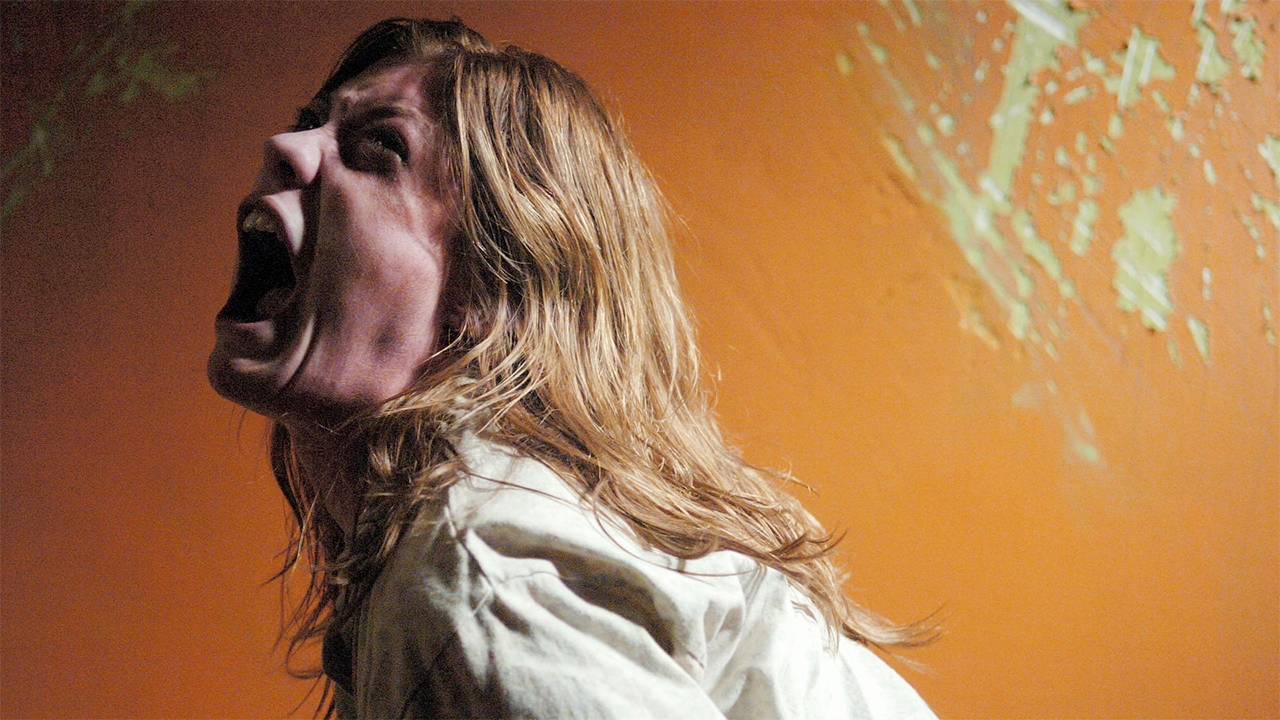 The Exorcism of Emily Rose dir. Scott Derrickson, 2005
The Exorcism of Emily Rose is kind of a legal thriller wrapped in a horror veneer. The movie explores the phenomenon of demon possession and its links to mental illness, a subject that I find endlessly fascinating. What's great about Emily Rose is how it employs classic horror tropes — it uses "real audio" of demon possession, and borrows heavily in terms of aesthetics from classics like The Exorcist — to tell a more empathic and personal story than is typical within the genre. Emily Rose has just enough under the surface (and a great trio of performances from Jennifer Carpenter, Laura Linney, and Tom Wilkinson) to elevate its genre backdrop. Carpenter's unsettling, empathic, and physical performance will haunt your nightmares long after the movie is over.
Runners Up: An American Werewolf in London (1981), The Mothman Prophecies (2002)
—Joaquin Lowe, Editorial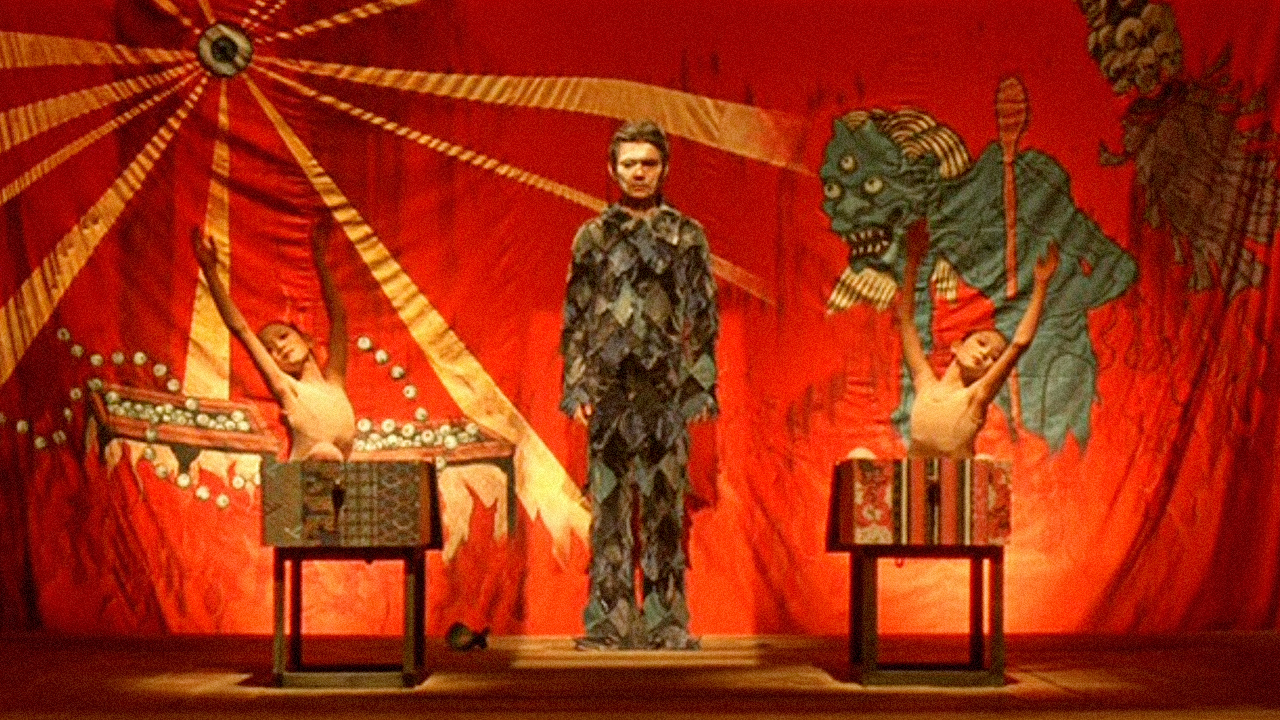 Three… Extremes dir. Takashi Miike, Fruit Chan, Park Chan-wook, 2005
Three… Extreme is a difficult film to recommend due to its unique flavor of terror. While not for the faint of heart, Asian horror fans would be remiss to skip this one. The anthology features three subversive shorts from three heavy-hitting international directors, all of which push the boundaries of perversity. Genre tropes and conventions are abandoned in favor of distinctive and unrestrained storytelling.
Box, directed by Takashi Miike (the mastermind behind Audition), tells the tragic story of two inseparable circus performer sisters. The short walks the fine line between reality and dream and exploits that uncertainty for twisted and horrific effects. It's quiet, slow-moving, and haunting in a way that feels like a departure for the usually bombastic Miike.
Dumplings, directed by Hong Kong's Fruit Chan, follows a woman desperately trying to win back her husband by rejuvenating her youth. An unapologetic and satirical examination of the quest for female beauty in modern society, this shocking story poses the question, "Where is the line, and what does crossing it look like?"
Cut, directed by the incomparable Park Chan-wook, is a vaguely self-aware revenge story (surprise) about a depraved hostage situation. Stylistically excessive, Chan-wook seems ambivalent about maintaining any suspension of disbelief. Again we see the director's proclivity for familial brutality, and while the film is bizarrely comical at times, the ending is bleak and unrelenting.
The stories in Three… Extremes are transgressive, audacious, and unabashed. They approach their respective controversial issues with a casualness that is as aggressive as it is disturbing. The effect of watching the shorts back-to-back is a harsh and impactful test of resilience – an experience that is not easily forgotten.
Runners-up: Trick 'r Treat (2007), Kwaidan (1964), Haute Tension (2003)
Watch Now: Park Chan-wook's brutal modern classic, Oldboy.
—Shaina Hodgkinson, Editorial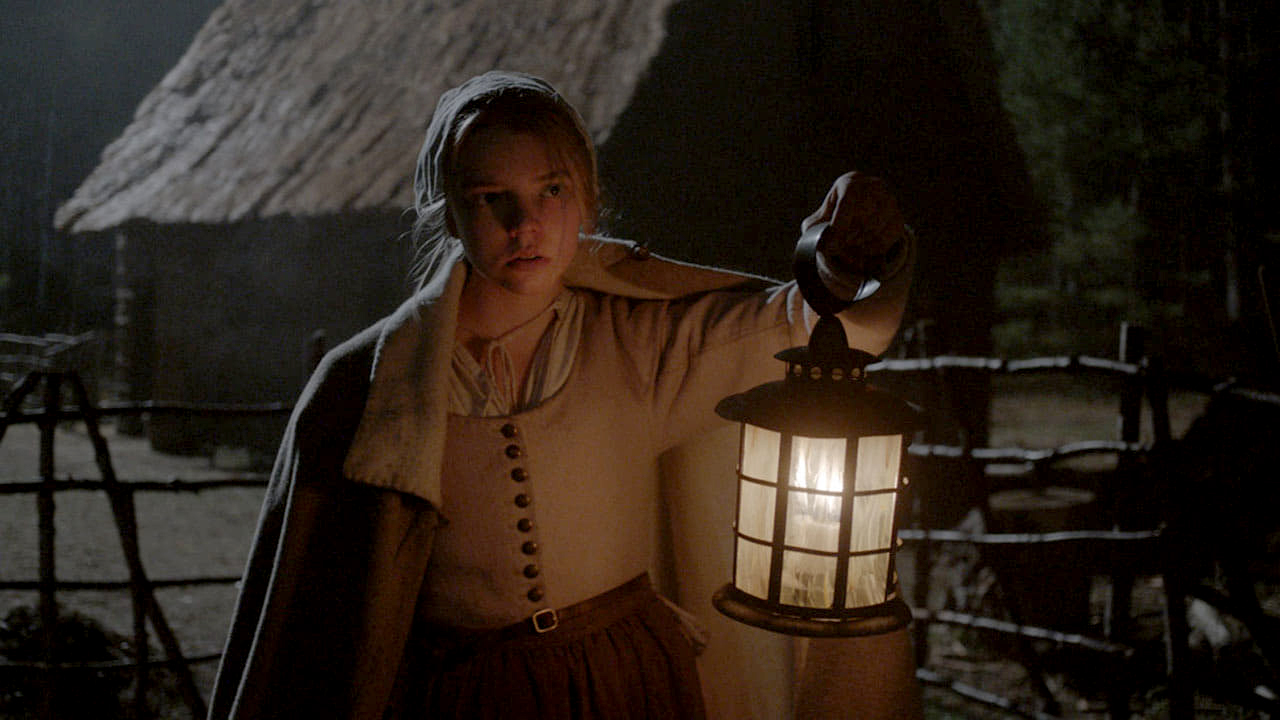 The VVitch dir. Robert Eggers, 2015
Before diving into The Witch, A24's satanist-approved (I'm not kidding), Black Phillip-vehicle, I'd like to give brief shoutouts to 1997's Event Horizon, and the more recent Train to Busan. Regarding the former, the film features Sam Neill gouging his eyes out—an image of Freudian schlock that's as ridiculous as it is indelibly seared into the minds of many. As for Train to Busan, director Yeon Sang-ho has offered some of the best genre fares in recent memory. He's Roland Emmerich if Roland Emmerich could make good movies. Now, onward to The Witch — or if like director Robert Eggers, you're one for 17th century New England typeface, The VVitch. As a rather late-blooming cinephile, this film was my first proper introduction to horror. There's something about the film's deathly color palette, spooky closeups on livestock (I'd be remiss if I didn't say that Black Phillip is the literal G.O.A.T.), and Ralph Ineson's voice that will always send shivers down my spine. I'll admit that The Witch isn't even the best horror film of the 2010s (that honor goes to Get Out) but its ending — quite literally elevated by Anya Taylor-Joy — is truly one for the ages. "Wouldst thou like to live deliciously?" I think I'll just buy a Black Phillip Funko figurine, thank you very much.
—Harry Tunggal, Editorial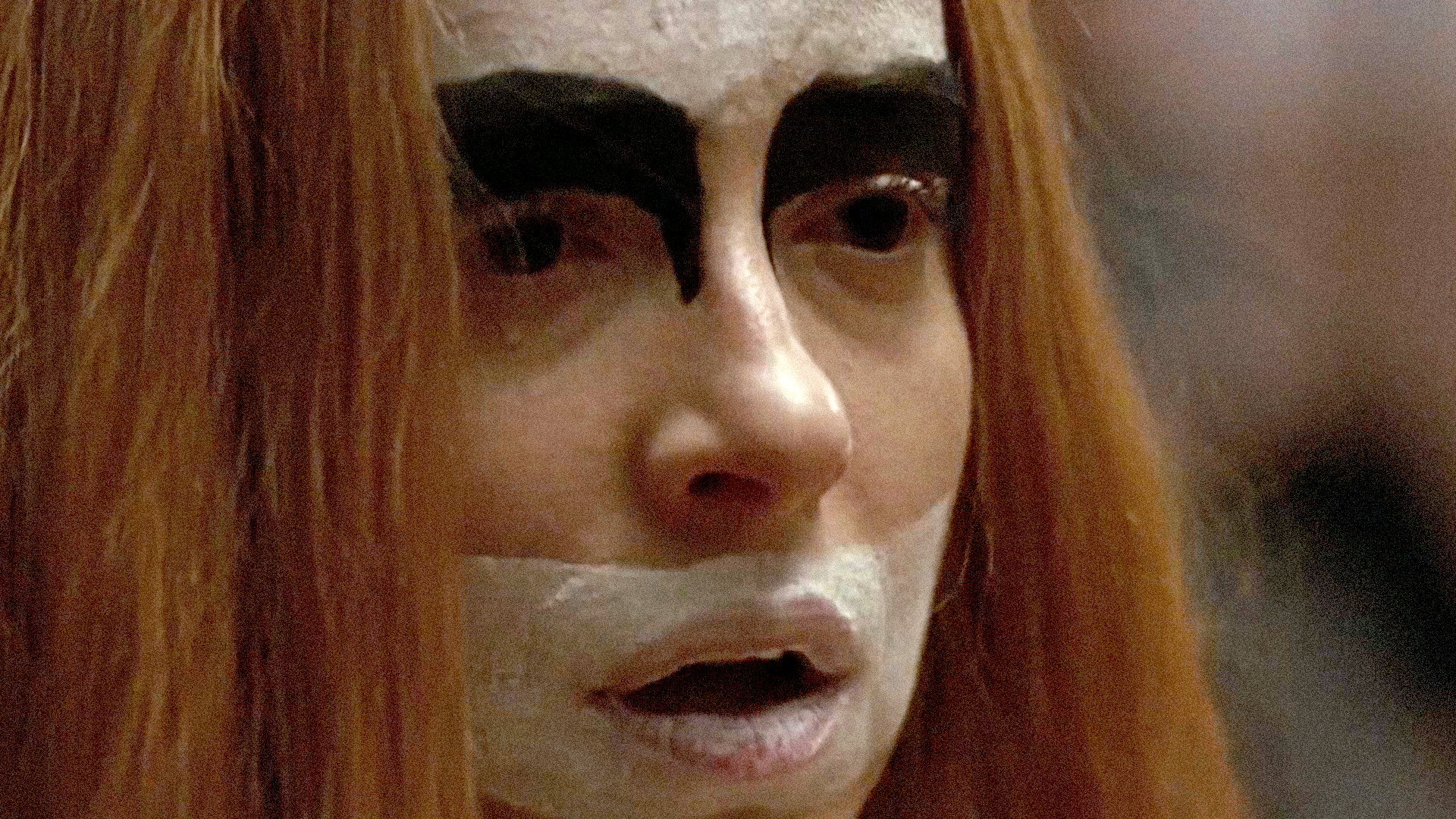 Suspiria dir. Luca Guadagnino, 2018
There's a lot of different kinds of horror, and a lot of different interpretations of what even constitutes a horror film. Yet the horror films that affect me the most aren't the ones about simple scares; they're the movies that explore trauma, grief, senseless violence, isolation, and the inevitability of history repeating itself. Horror films that play on the fears of society are the ones that sit with me the longest. A recent (read: very recent) film to accomplish this is Luca Guadagnino's Suspiria.
While Dario Argento's original is an undeniable classic that gained Giallo new international notoriety, Guadagnino's reimagining takes the lean narrative and adds the epic scope of the hateful, shameful, and violent history of post-World War II, Cold War-era Berlin. But, furthermore, the film's commentary on how history repeats itself, and its implications today, are just as terrifying as any of the witch coven sacrifices that take place on-screen. Equal parts stomach-churning and intellectually stimulating, with bravado filmmaking techniques — highlighted in the numerous dance sequences — 2018's Suspiria is a horror film I'll never forget, and will consistently revisit. Something the best horror films always accomplish.
Runners-up: Hereditary, It Follows, The Shining
—Levi Hill, Marketing
Watch Now: Our movie scientists have curated the scariest, most frightening, and totally spine-tingling films available to stream on Fandor in our Worst Nightmares Spotlight.