All Hallows' Eve has descended on the Fandor offices. The skeletons are out, the bowls of candy are half-emptied, and the orange flames of candles flicker behind the jagged grins of jack-o'-lanterns. In other words: We frickin' love Halloween, and we feel there is no better way to celebrate than with a host of scary movies. That's why we've put our rather prodigious foreheads together and drummed up a list featuring our favorite horror movies of all time, which run the gamut from wet-your-pants terrifying, to psychologically damaging, to pure art-house weirdness. So sit back, pull your security blanket up to your chin, and enjoy!
Don't forget to check out part two!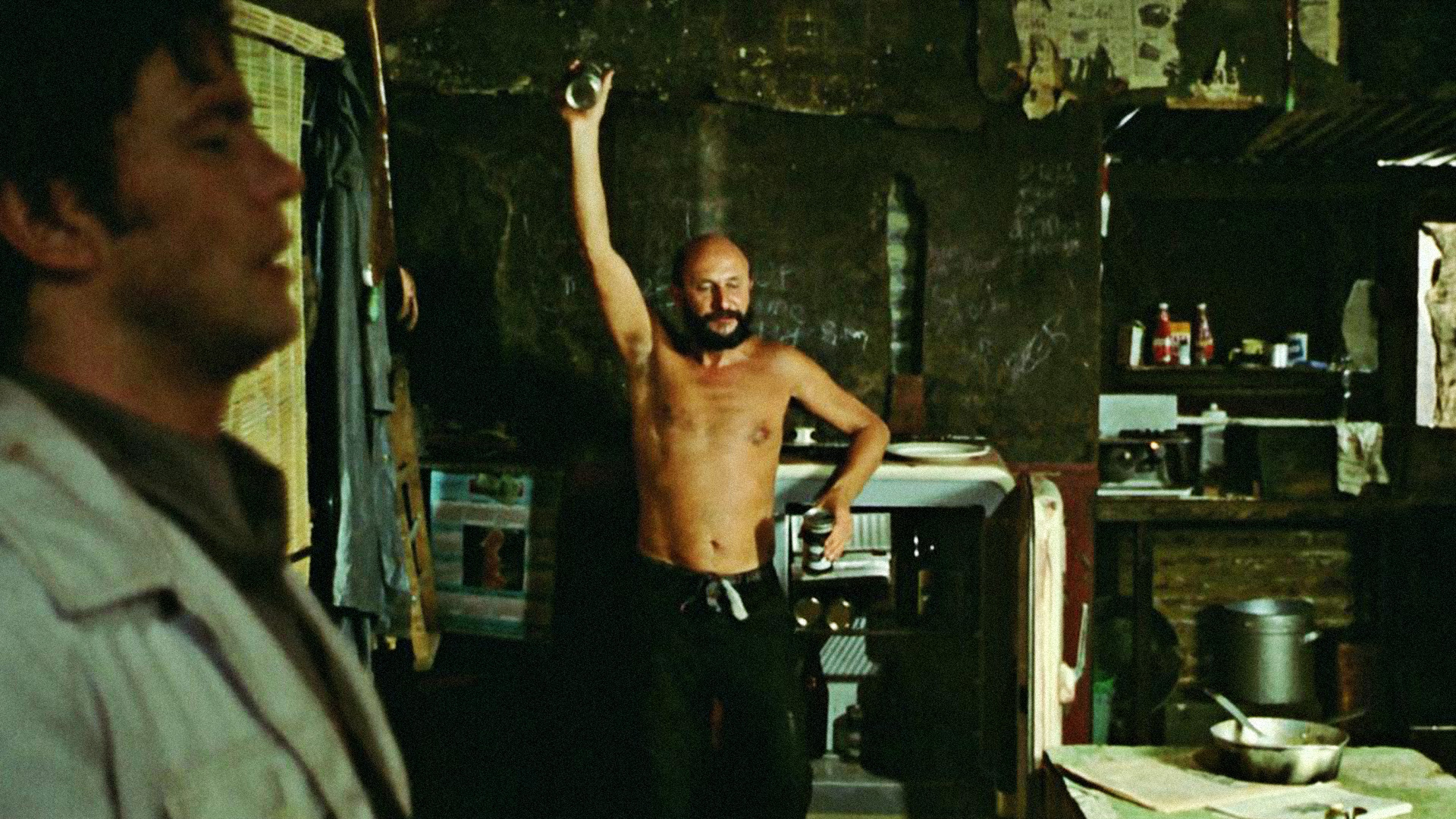 Wake in Fright dir. Ted Kotcheff, 1971
What if Crocodile Dundee was a horror movie? Or what if Apocalypse Now was set down under? These questions, which I'm sure no one has ever asked, are answered by Wake in Fright.
The film is centered on a disillusioned outsider who's forced into taking a job in the isolated Australian outback, only to have the townspeople insidiously manipulate his mind. It's about his descent into madness, debauchery, and chaos. But most importantly, it's about a shirtless Donald Pleasance getting hammered, then raving and ranting.
Though most would probably categorize Wake in Fright as more of a psychological thriller than a horror film, who cares? It's scary — and it's the kind of scary that stays with you long after the credits roll. If you like slow-burn movies that get under your skin — the kind of movies with images that you can't seem to shake ­— then check this one out. When I inevitably lose my mind, I hope it's as cinematic as Wake in Fright.
Warning: A lot of kangaroos were harmed in the making of this film. I'm not kidding. Seriously, a bunch of kangaroos gets killed on camera. If that presents an ethical or moral dilemma for you, then I recommend Shutter (2004), a terrifying Thai thriller with considerably less kangaroo disembowelment.
— Jon Sheflin, Editorial
Watch Now: Don't miss this strange and scary movie from down under. Stream Wake in Fright, right here.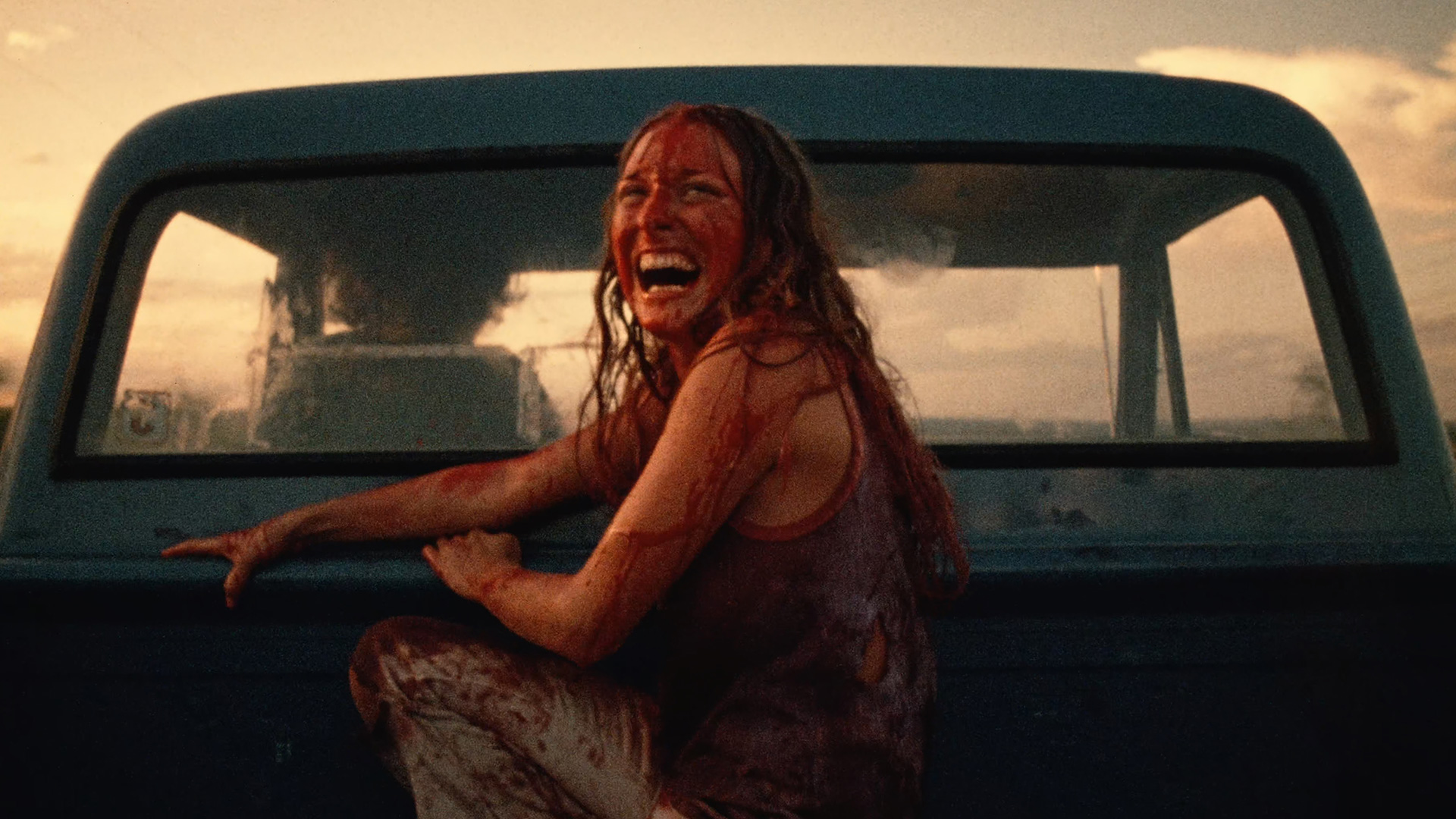 The Texas Chainsaw Massacre dir. Tobe Hooper, 1974
This horror classic tells the story of five friends spending a summer afternoon looking into their family history, only to accidentally stumble upon another, very different family — it's easily the scariest film I've ever seen. Sweaty, filthy, and hopeless, Tobe Hooper's 1974 masterpiece is a nightmare of Vietnam-era pessimism. For these characters, there is no possibility of surviving what's to come. We realize this early in the film, when they visit a desecrated graveyard and see that the local sheriff is passed out, drunk in the Texas heat — this is truly a lawless land. Later in the film when Sally (Marilyn Burns) runs into a gas station for help, we, the audience hope that she's finally escaped the clutches of the cannibalistic Sawyer Clan, only to realize that she's still on their turf, and that help isn't coming. Here, Marilyn Burns gives one of the great "Final Girl" performances in film history. Her acting is incredibly physical, screaming until her eyes are bloodshot. When Hooper zooms in on those eyes during the climactic dinner scene, we are as nerve-wracked and hysterical as Sally. The film is a depiction of raw terror — one that will continue to endure.
Runners-up: The Shining, The Thing
— Robby Cooper, Creative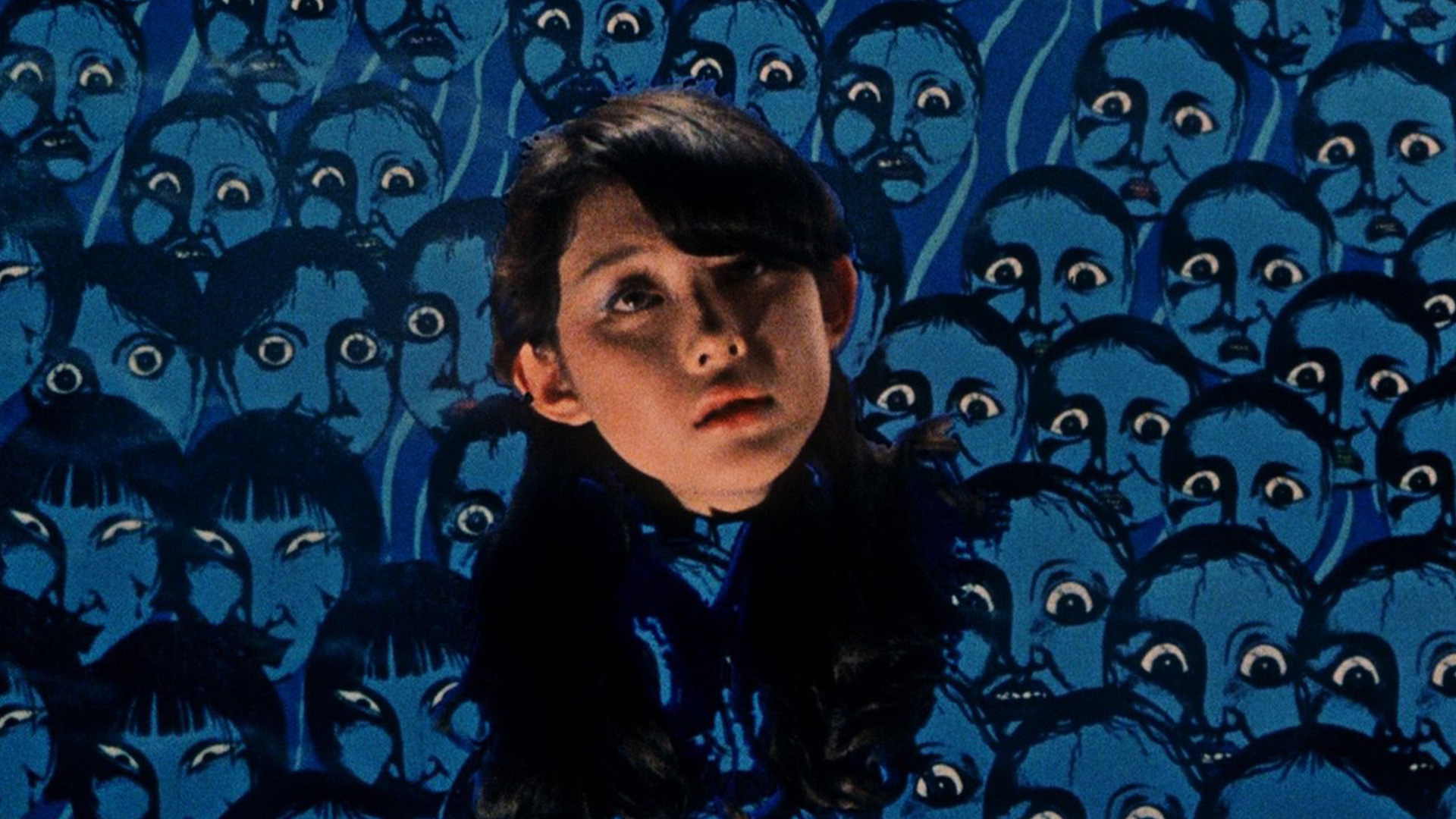 Hausu dir. Nobuhiko Obayashi, 1977
Nobuhiko Obayashi's Hausu perfectly embodies the camp and kitsch that goes into Halloween. The film seems to embody a do-it-yourself, plastic quality, which is essential to the spirit of the holiday. Hausu is the film equivalent of the crappy haunted house you try to make in your backyard. You love it because it's yours, and other people appreciate it because they can see how much time and attention went into its handmade details.
The film follows a group of girls with outrageous nicknames like Gorgeous, Sweet, Kung-Fu, and Melody, as they stay in one of their aunt's houses for the summer. However, as one might expect, the house isn't all that it appears to be. As we begin to realize the aunt's true intentions, the house kills the characters in ironic and gruesome ways, each according to their typified names.
Hausu is a masterpiece because it is hyper-aware of its own construction. The film's PowerPoint-Esque, slide transitions, and collaged animation sequences are segmented, reminding us that Hausu has no intention of being perfect — but that's why it's amazing.
Runners-up: The Thing, Under the Skin, It Follows
— Jack Virnich, Programming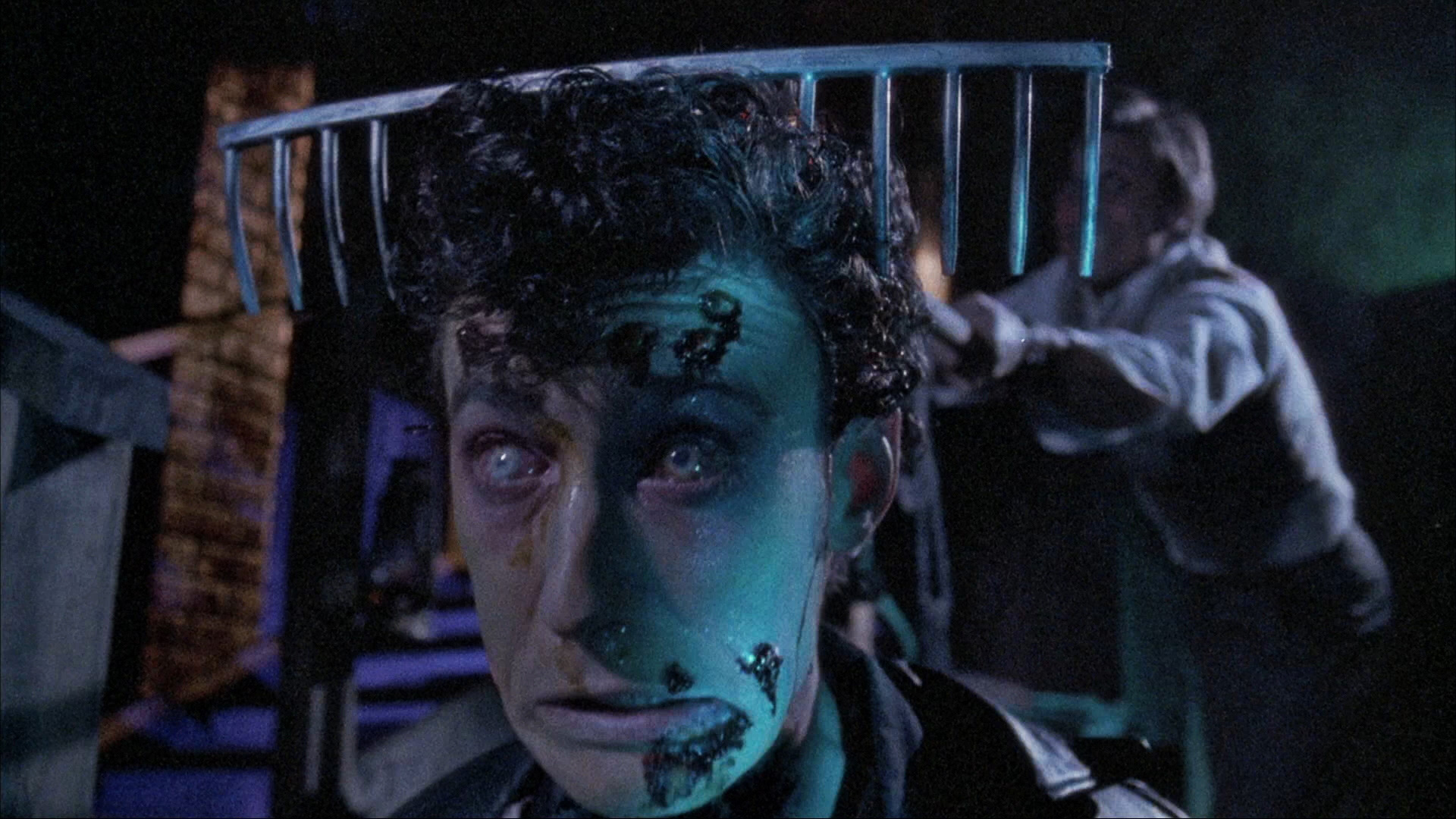 Dead Alive dir. Peter Jackson, 1992
Often considered the goriest movie of all time, Dead Alive is less unnerving and more stomach-churning. The Austin Chronicle said it best by describing it as "The Citizen Kane of Oedipal zombie-cannibal-right to death-comedy-love stories." It's my favorite camp zombie flick, and that's saying a lot, given how crowded the sub-genre is.
The absurdity kicks off when the lead character's mother is bitten by an evil Sumatran rat-monkey. The special effects are bad, the creature is clearly fake, and the mother's bloody wound oozes at a disturbing rate. Peter Jackson wastes no time setting the tone, which gets increasingly fantastical and bloody over the next ninety minutes. There is not one bad (or non-repulsive) scene in this movie.
— Nick Kinling, Product Design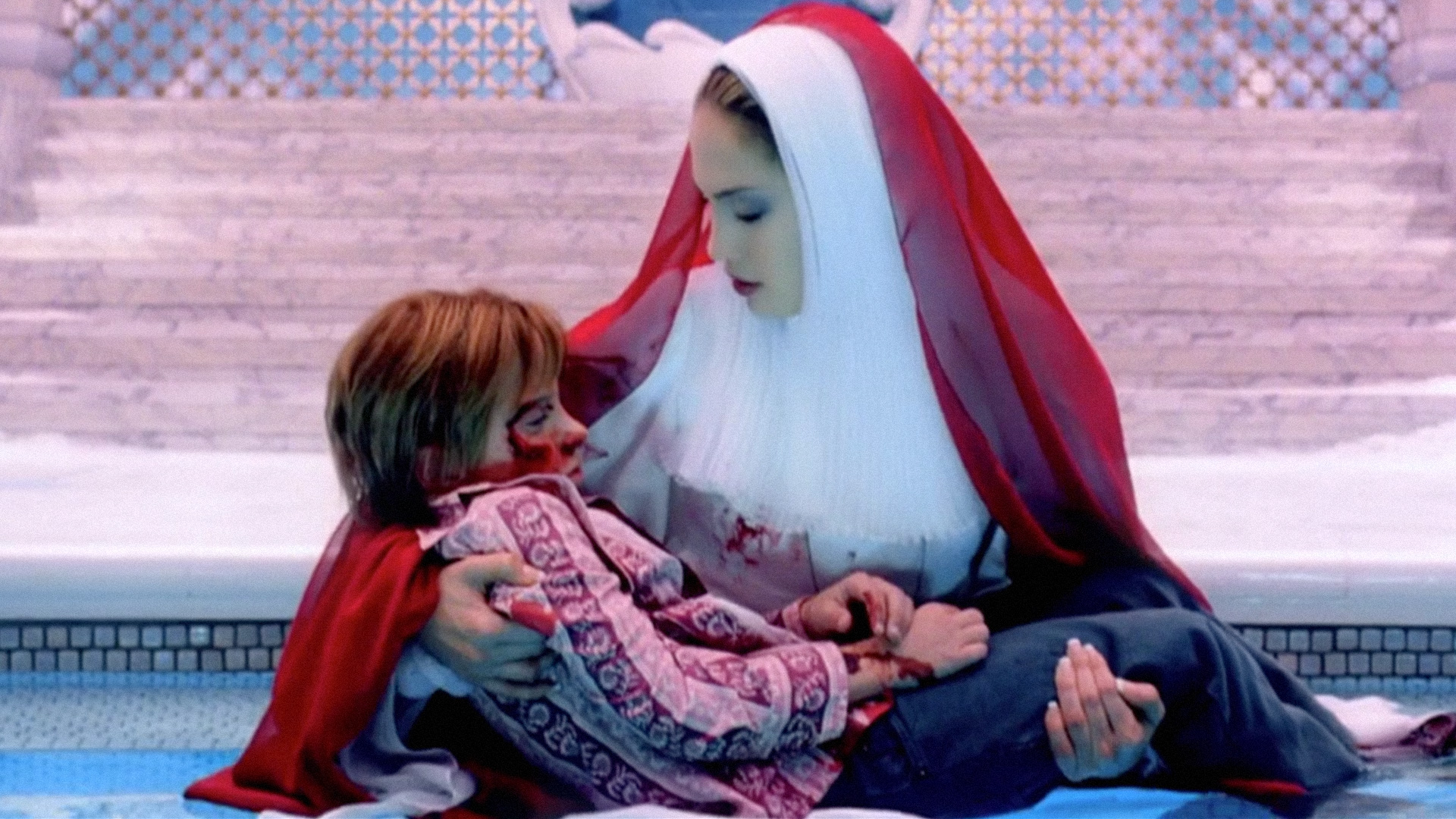 The Cell dir. Tarsem Singh, 2000
Tarsem Singh's nightmarish vision of the interior of a serial killer's mind is a terrifying mix of art and violence — one that has stuck with me for years… and influenced a lot of my own creative projects. Released at the turn of the millennium, The Cell marked a bit of a genre departure for its star, Jennifer Lopez, who plays a mental health professional wielding a mixture of cutting-edge technology and radical empathy to try and save a woman's life before time runs out. In the process, she goes toe-to-toe with a malevolent Vincent D'Onofrio in the super-saturated and surreal "mind palace" of his subconscious… and, as you might expect, it's teeming with disturbing imagery. Maybe I'm just too sensitive for my own good, but no matter how old I get or how many times I watch it, The Cell never loses its power to give me nightmares.
— Hannah Piper Burns, Editorial