Another month, another look at some of our favorite recent movie posters. And what would October be without a little spookiness? That's why we dug real deep to find the coolest poster for the new movie starring an old friend… and my a friend, I mean serial killer. Speaking of serial killers, this month sees the return of an auteur's take on the character type. And from there we venture from Sweden to South Korea to cover the posters for a modern fable and psychological thriller. And finally, we journey back stateside to examine a different kind of monster. While not all these posters are of the "spine-tingling" variety, they should all whet your appetite for the great movies to come!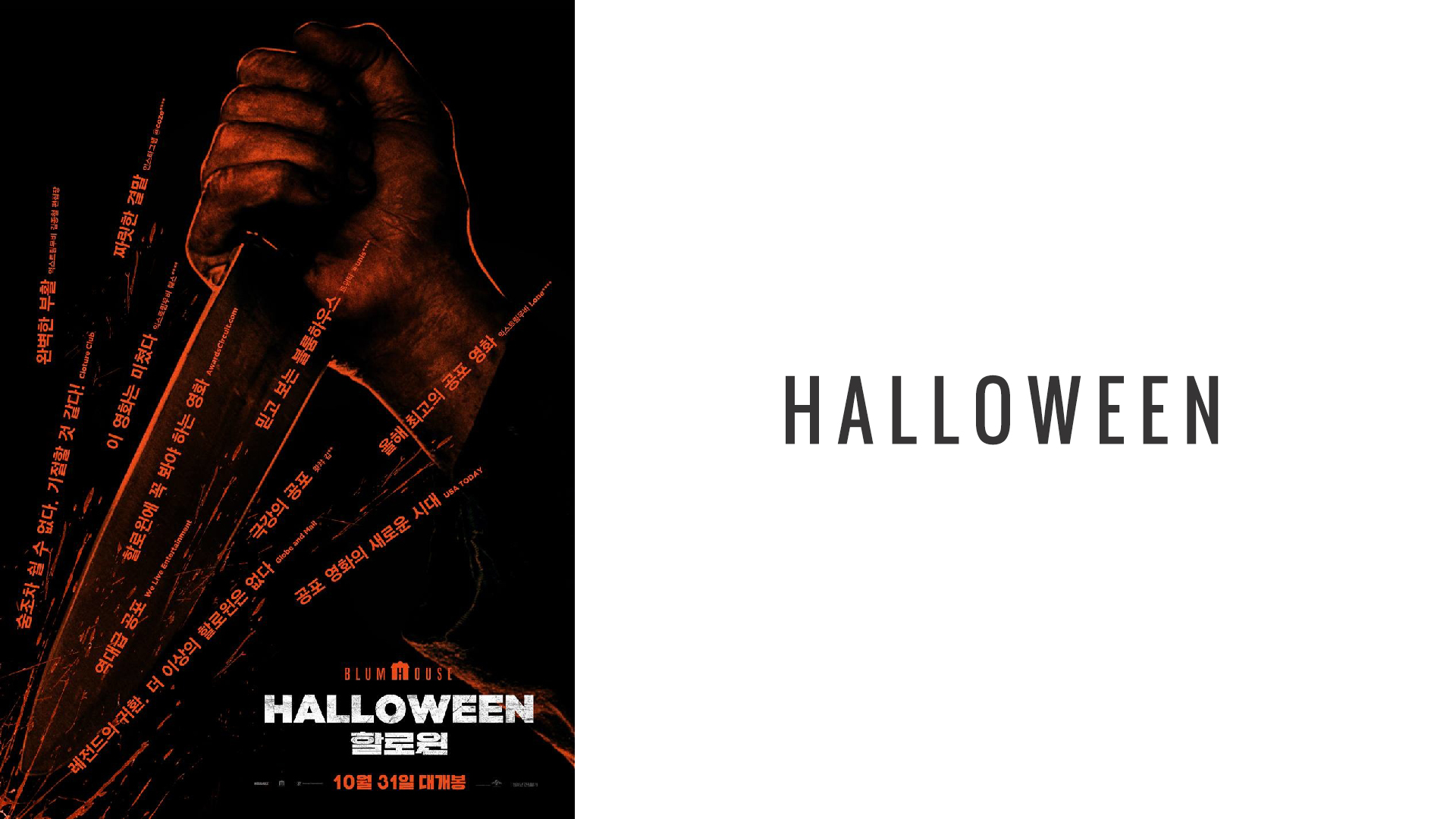 Halloween
In terms of October releases to look forward to, it's really Halloween… and then everything else (we expect you've already seen A Star is Born at least three times). As the main tent-pole horror movie dropping in time for All Hallows Eve, it has been graced with a deluge of posters that run the gamut from bad to… functional. But this one, all the way from South Korea, stands out from the pack. The orange — and after all, what other color would be appropriate for Halloween? — really pops against the stark black background. And the arrangement of what is (presumably) advance praise for the movie in the motif of blood splatter is a nice, tongue-in-cheek touch. The aesthetic has the feel of a lithograph, or even collage, that (if we squint) is reminiscent of vintage Polish or Czechoslovak posters. While other iterations have focused on Michael Myer's mask, this more artistic approach was a nice surprise.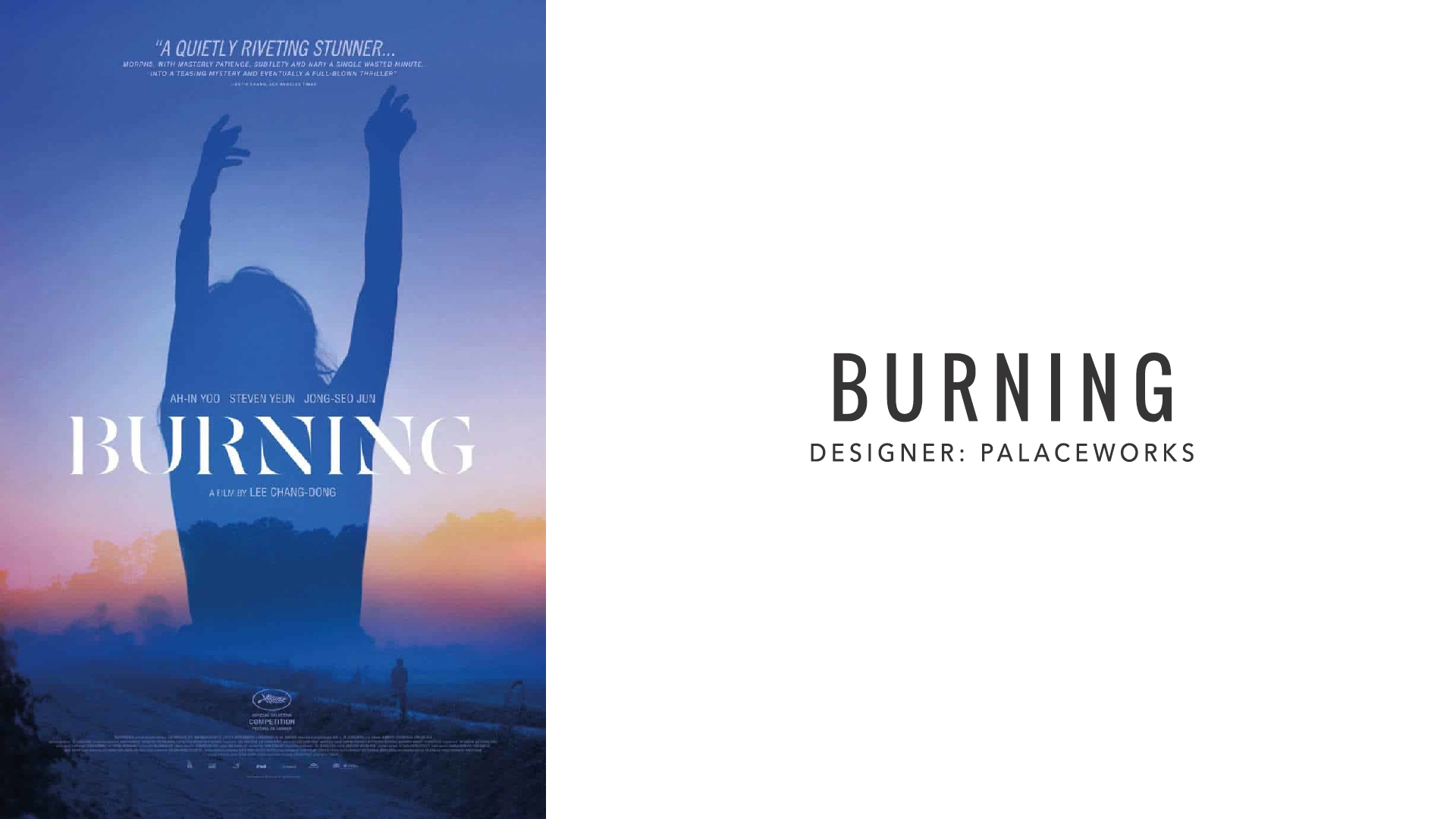 Burning
Burning, director Lee Chang-dong's newest, is one of our most-anticipated releases of the year. In terms of color and the use of superimposition, the poster design seems to take cues from other recent neo-noirs like Gemini. There must be something about purple that elicits mystery. And it is Pantone's Color of the Year, after all! Here, the superimposition lends the poster the aesthetic of a double-exposed photograph. The gradient, which transitions from dark to light as the eye travels upwards, mirrors the gesture of Jong-Seo Jun's outstretched arms, and also implies the look of a fire, burning mutedly. Jun's silhouette dominates the center of the image, reinforcing that her character, and namely the disappearance of her character, lies at the heart of the film. Meanwhile, the figure running in the bottom right (most likely Ah-in Yoo) is comparatively small, perhaps symbolizing the character's inability to penetrate that mystery.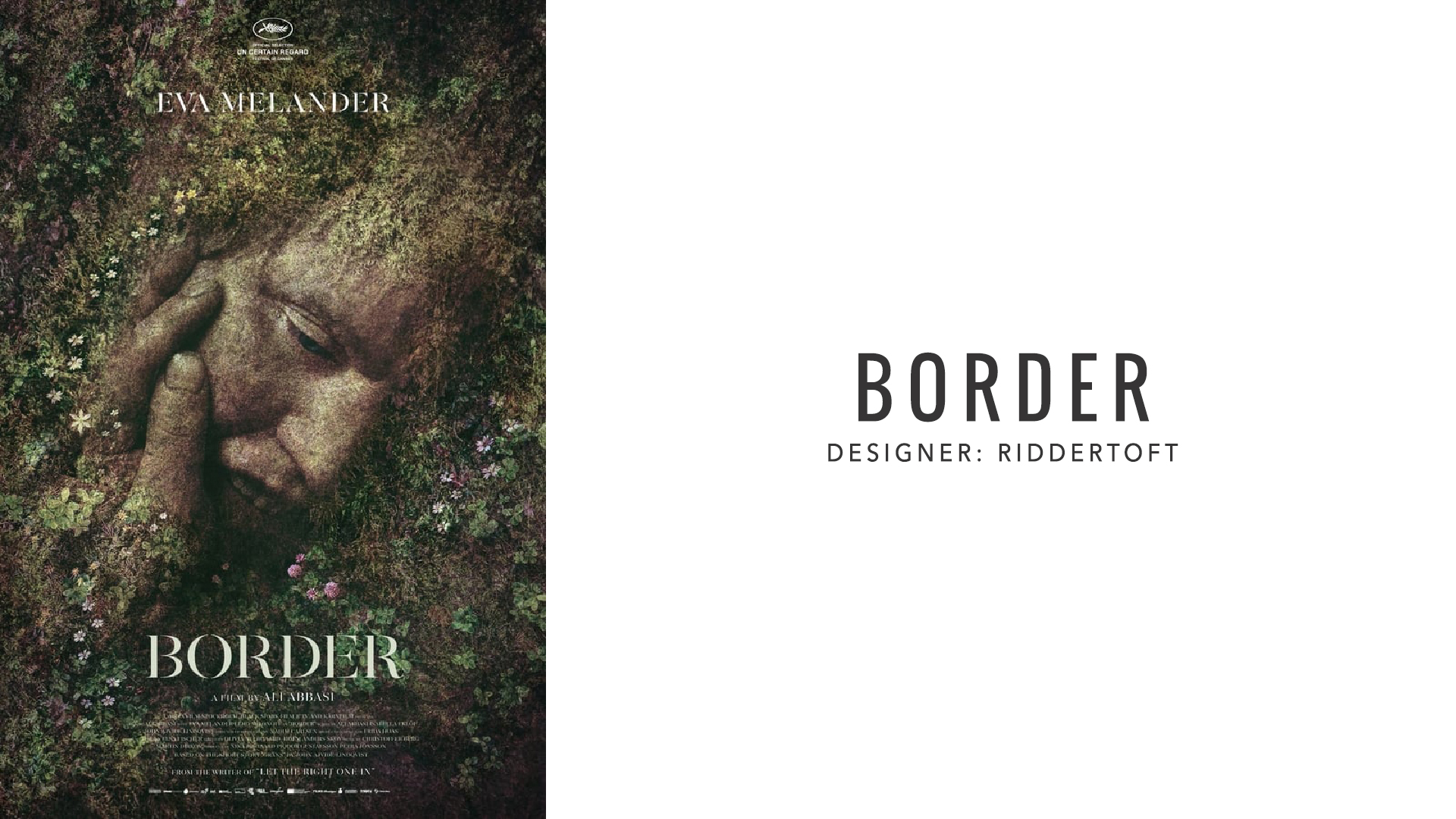 Border
Border won the Un Certain Regard prize at Cannes this year, a category usually reserved for films that the programmers believe don't necessarily fit into the Main Competition. And Border is definitely a unique movie, telling a love story between a pair of trolls in modern-day Sweden. The characters' closeness to nature, both in living space and in spirituality, is front and center in this poster; Eva Melander as protagonist Tina seems to grow straight out of the ground. Out of place in the human world, her expression here exudes the comfort she finds when she retreats to nature in the movie. This poster gets points for sheer beauty, but also for doing such an overplayed motif — a woman with flowers in her hair, or some equivalent — such justice. The downy moss, sparse flowers, and earthy tones speak not only to the character's physical traits but also to her inner "nature."
Vox Lux
If you haven't had the good fortune to catch Vox Lux on its tour through the festival circuit, then the most you have to go on is the teaser trailer, which really doesn't do the aspirations of the film justice. The poster, awash with royal purple and fuchsia, mimicking how the bright lights of a stage performance might obscure the performer on stage, is equally devoid of detail. The façade of glitz and glamor lies at the center of Vox Lux, as does the shallowness of the American ideal of stardom; Natalie Portman's detached expression, the bright neon title treatment, and the washed-out details all seem to speak to these themes while retaining that air of mystery. Hopefully, this festival darling gets a wider release at some point, but until then at least we have this beautiful poster to gawk at.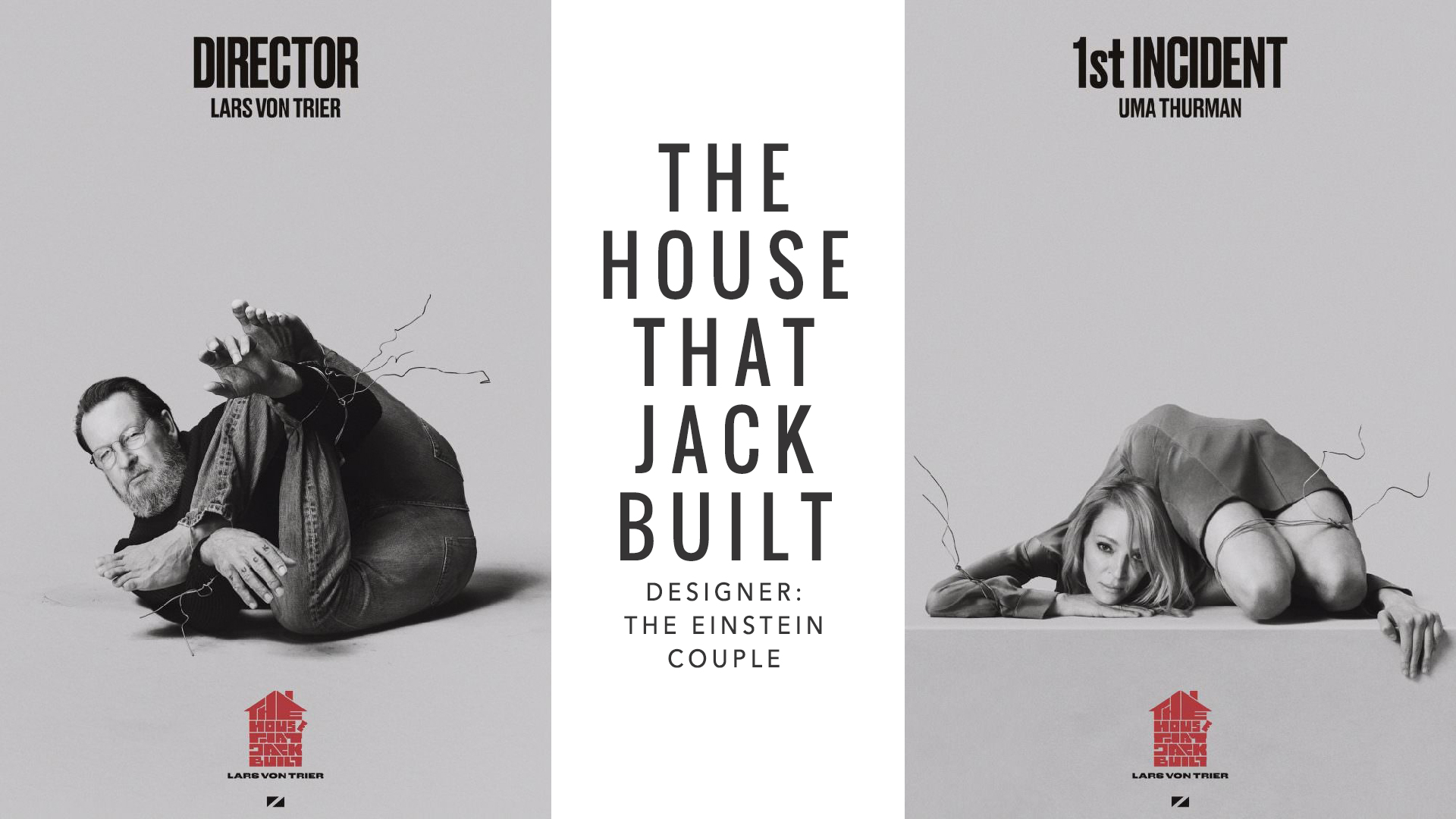 The House that Jack Built
We first covered the poster for director Lars von Trier's new movie, The House that Jack Built, all the way back in April. But a new series of posters just dropped and they are stunning — if not a little disturbing. In this new series, each character from the film has been given their own "portrait," in which each is bound in wire and configured into bone-breaking positions. They stare at the camera, placid expressions on their faces. This shared look makes each character appear both alive and dead, resolved to their fate. What's interesting, though, is that it's not only Jack's (Matt Dillon) victims who receive this treatment but Jack and even von Trier himself. This treatment might speak to the idea that the bonds that hold these characters down and contort them into these grotesque poses are not simply physical, but possibly manifestations of the mind and spirit (or in von Trier's case, his critics).
If you enjoyed this latest entry into our favorite movie posters series, don't miss out on our previous entries from September, August, July, and June! And if you were able to snag tickets for "Vox Lux," or are just dying to know what we thought about it, check out our full review here.