Welcome to another monthly installment of Fandor's favorite movie posters. Here we take a look at the poster designs that dropped over the last month and attempt to wax professorial about design decisions that are way over our pay grade. This month we have a remake, a sequel, and a change in tone for a celebrated director, mostly known for his ability to infuse the music with cinema. But we're not here to talk filmmakers; we're here to talk about the posters!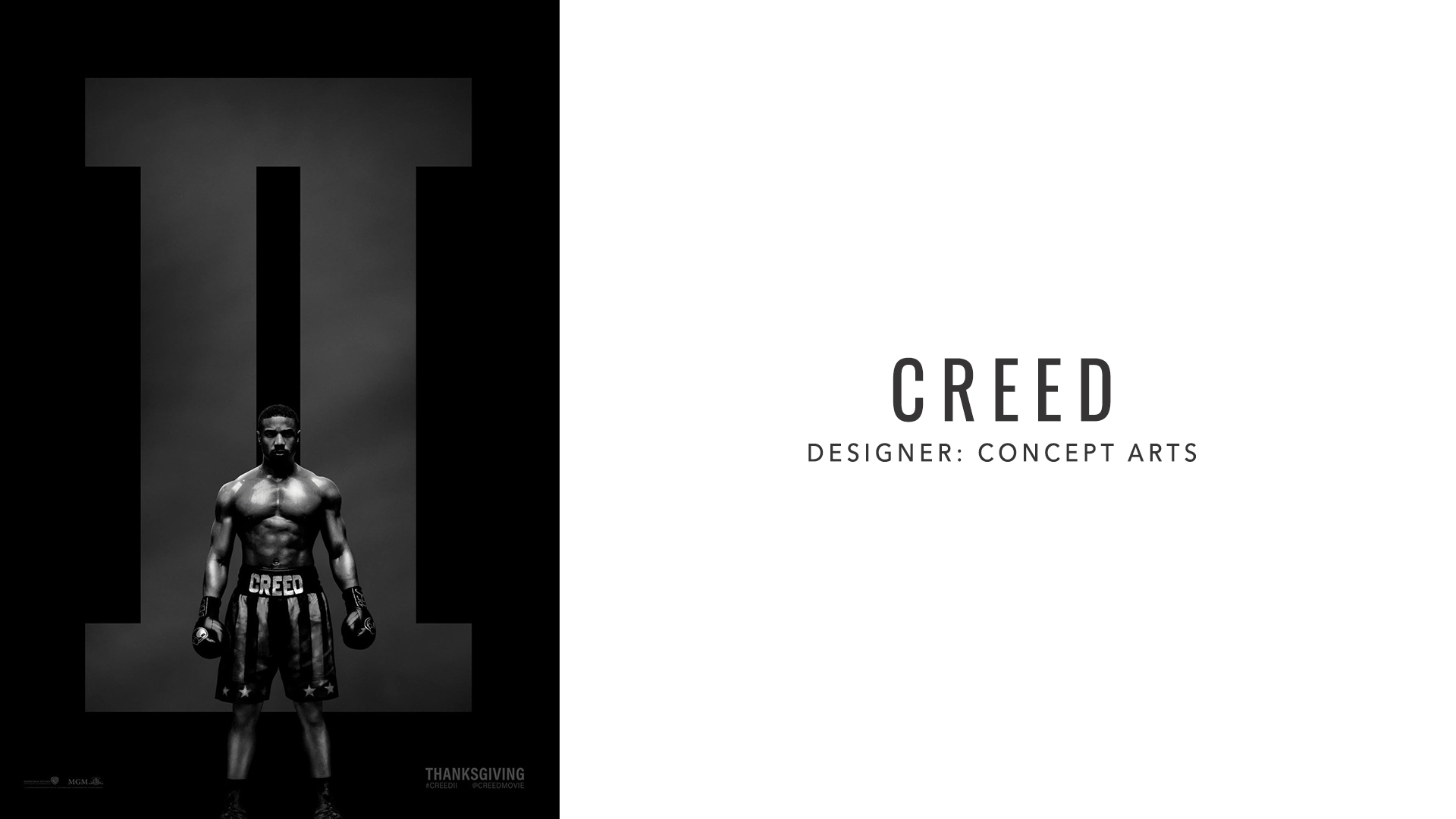 Creed 2
At this point in his career, Michael B. Jordan is a bona fide movie star. In the first poster for Creed 2, Jordan is pictured front and center—MGM and Warner Bros. know they can sell the upcoming sequel with him alone. After turning out a powerhouse performance in 2015's Creed, and bruising up the Black Panther as Erik Killmonger earlier this year, Jordan is continuing a career-high that even Fantastic Four couldn't stop. What's more, this poster boasts gravitas worthy of a franchise that's in conversation with its proud legacy. The film's titular character, Adonis Creed, knows that he can stand tall on his own, while still honoring the memory of the personal heroes that have come before him—an ethos that's captured by the poster's stark simplicity, itself a nod to the poster for Spike Lee's Malcolm X. The marketing for Creed 2 is only in its first round, but as far as we're concerned, it's already a total knockout.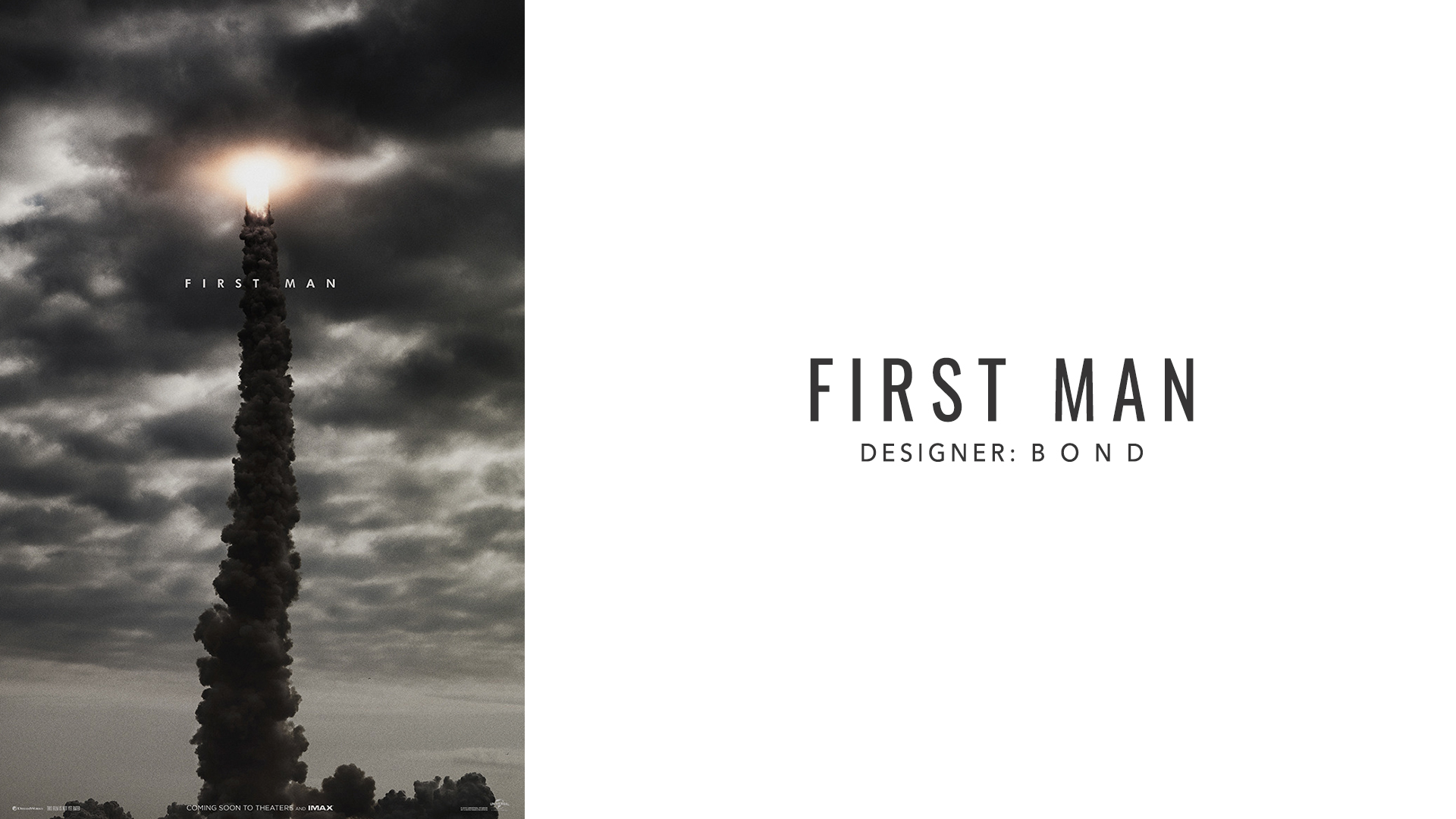 First Man
After La La Land's vibrant, Jacques Demy-inspired explosion of color, it seems that Damien Chazelle is switching gears for First Man, returning to the steely intensity that made Whiplash so propulsive. While First Man promises to send astronauts into space, this poster—composed largely of a dour, grey opacity—suggests that Neil Armstrong (Ryan Gosling) won't be going to a city of stars. Yet, the burst of light from the rocket's engines implies that Armstrong might find a sublime sense of repose within the darkness of space; the image displayed on the poster recalls a heavenly rapture, more than it does a rocket launch. With any luck, the film itself will prove to be as rapturous as it looks.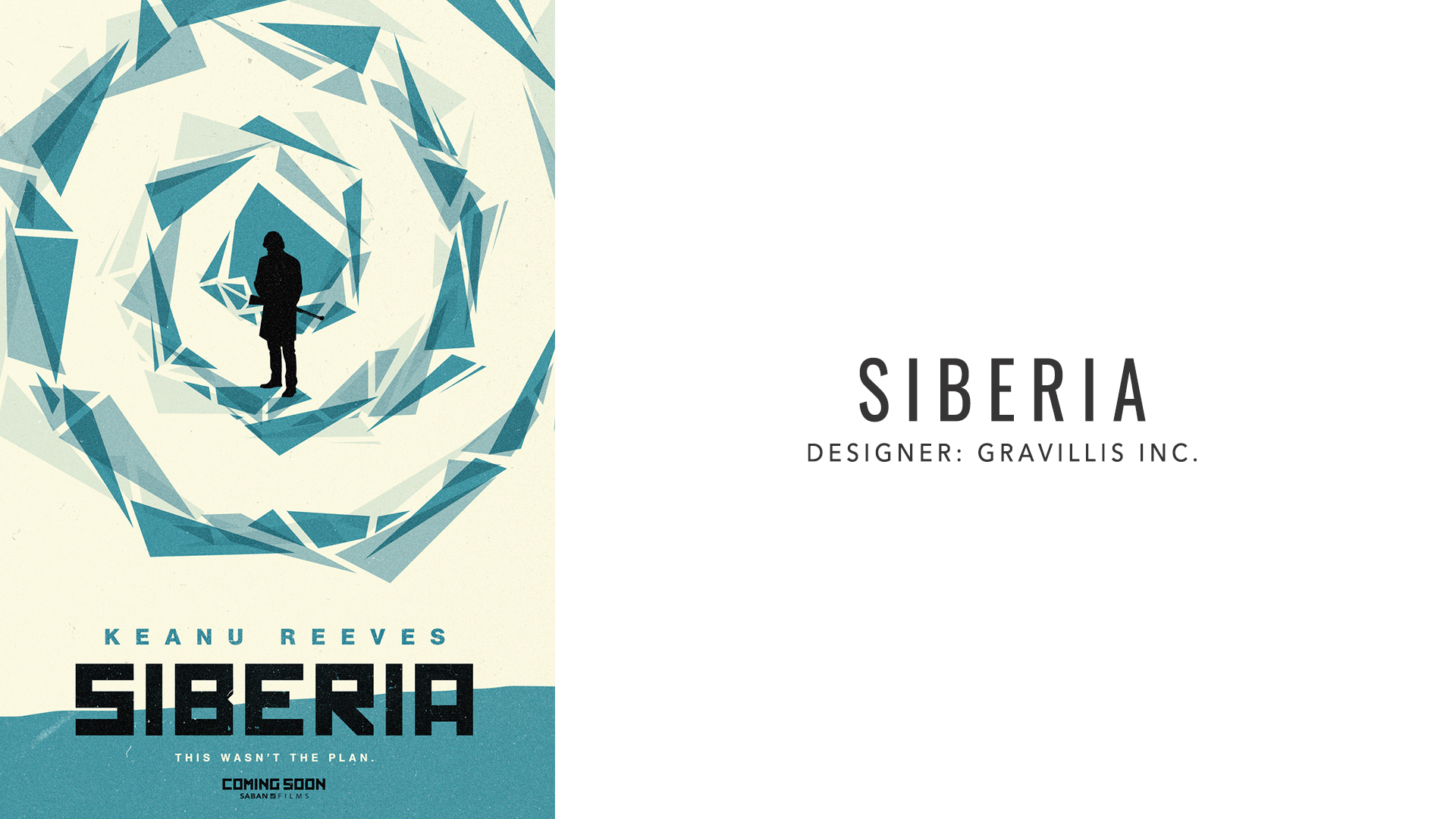 Siberia
The trailer for Siberia might make it look like a run-of-the-mill thriller, but the accompanying poster isn't interesting. The Saul Bass-inspired, abstract blue shapes are meant to evoke the rare blue diamonds that Keanu Reeves' character, a diamond merchant, is attempting to sell in the film. These blue shapes are organized in a spiral that draws the eye to the silhouette of the figure at the poster's center (likely channeling the Vertigo poster). This figure foregrounds a shattered blue square, possibly meant to represent a character's—presumably Reeves'—shattered world or psyche. While the symbolism here might be a little on the nose, and the type feels a little too "clean" to properly evoke the obvious Bass influence, it's still an attractive, minimalist design that evokes the key themes of the film.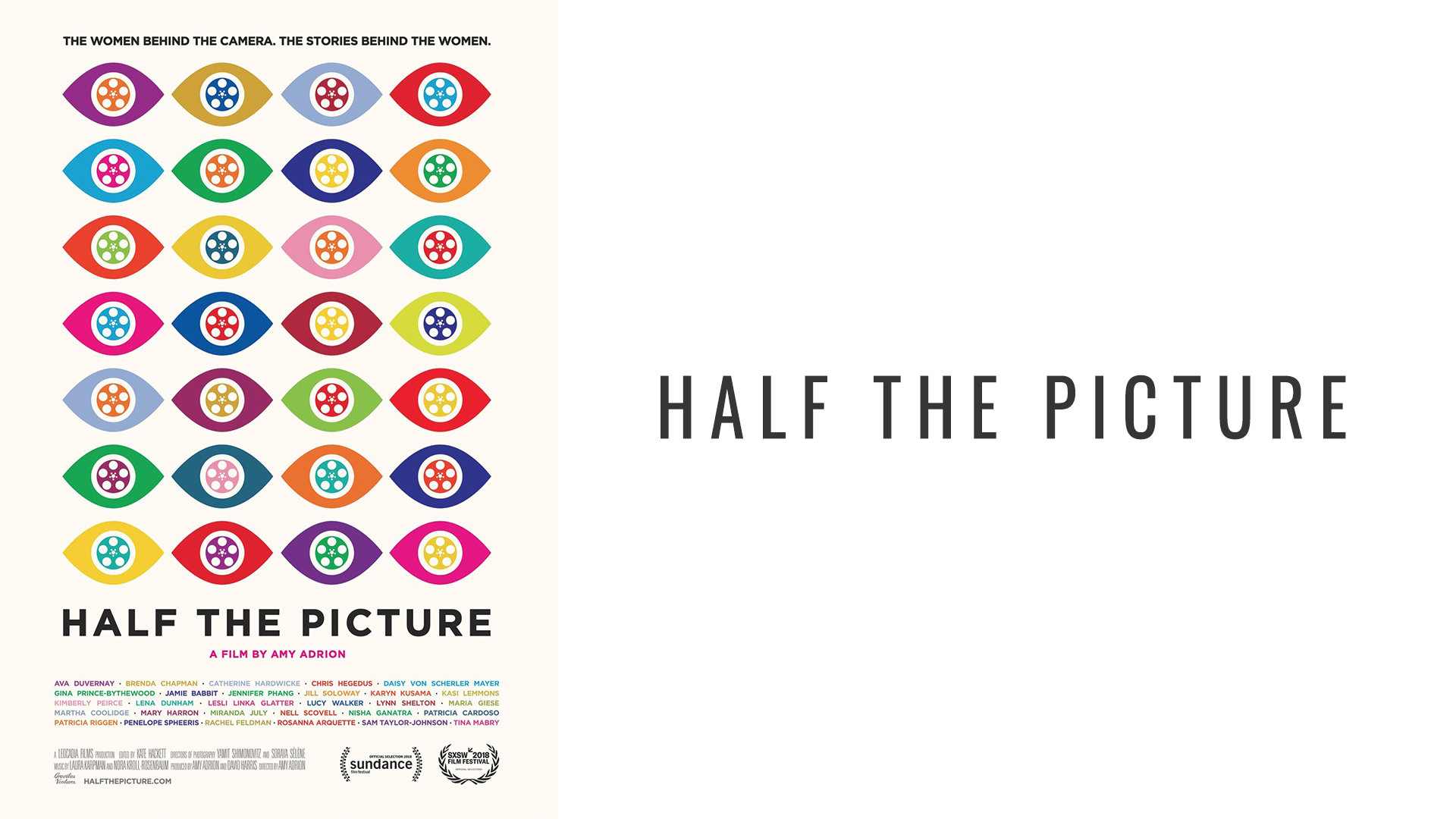 Half the Picture
The eyes staring forth from the poster for Half the Picture presumably belong to the female directors featured in Amy Adrion's debut documentary. These eyes are colorful and cinematic, emblematic of the creativity and vibrancy possessed by filmmakers such as Ava DuVernay and Miranda July, both of which contribute their insights to the film. Yet, the poster's eyes are unblinking — their gaze is constant as if to pass judgment on an industry that allowed decades of sexual violence to fester; an industry that hands male directors the reins to blockbuster franchises after just one moderately successful indie. Worse yet, such as the dearth of female filmmakers, especially female filmmakers of color, in the industry, you can easily count the pairs of eyes. To see this poster as mere graphic design is to only see half the picture: Any good poster bears a deeper message, and this one certainly fits the bill.


Suspiria
Who the heck is Lutz Ebersdorf? Why is this unknown actor—vaguely identified as a real-life European psychoanalyst—getting top billing in a Luca Guadagnino-directed and Amazon Studios-distributed horror film with its eyes on the box office and the Academy Awards? Is Ebersdorf actually Tilda Swinton in heavy makeup? Casting mysteries aside, this remake (Or is it a reimagining?) of Dario Argento's classic Giallo film has a stunningly simple, bloody poster meant to keep the film's many twists and turns far away from its promotional material. Like the trailer that accompanied the film, the poster is relatively muted in color—the only resemblances to Argento's kaleidoscopic original are a crooked font for its title, and a large blood-splattered "S." However, with Guadagnino behind the camera, and A Bigger Splash screenwriter and The Terror showrunner David Kajganich penning the script, it's impossible to not be excited about the film.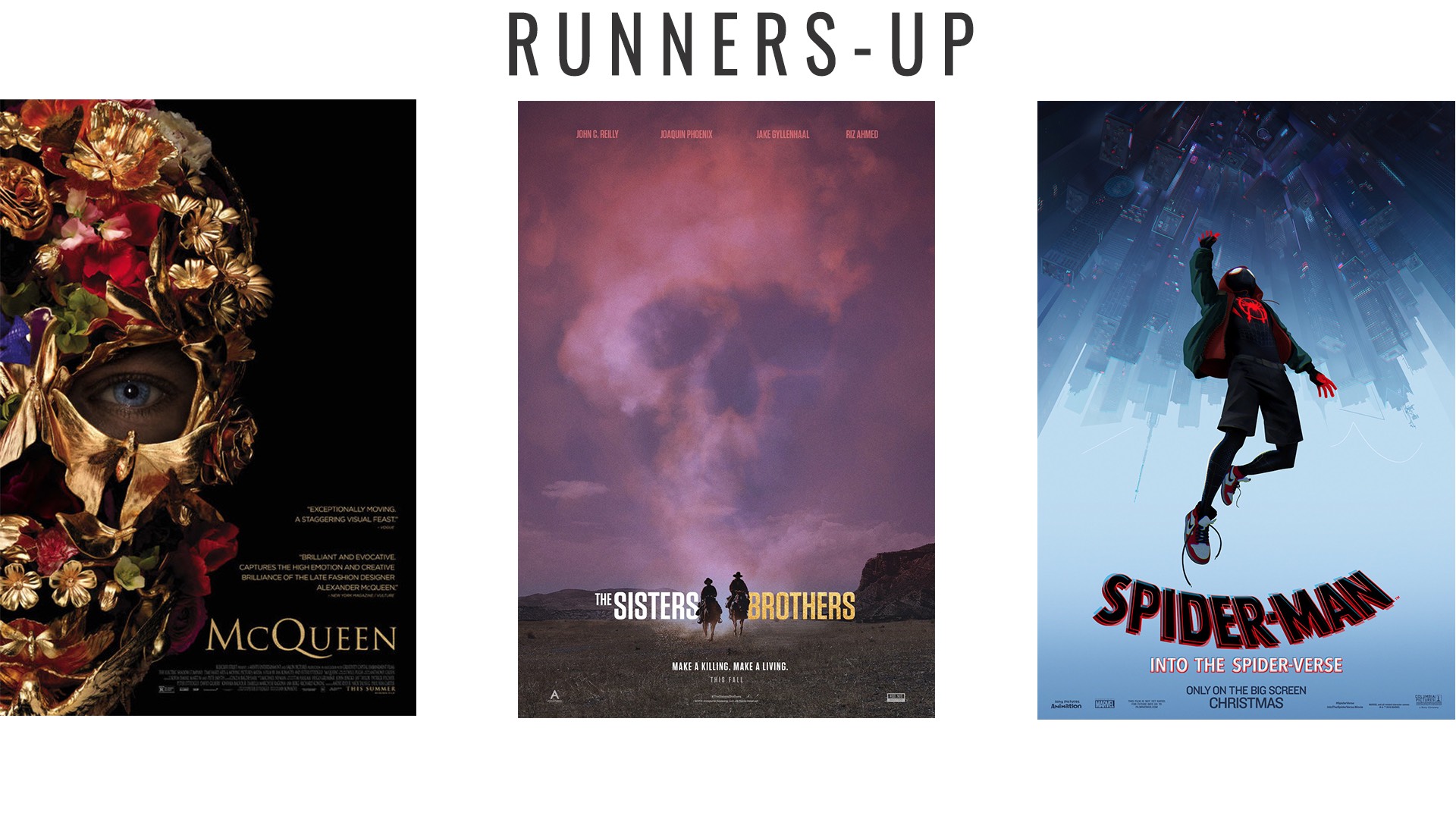 Want more opinions about things we hardly know about? Then check out the rest of our entries in our movie poster series right here: January, March, April, May.