By Jake Rubenstein 
For centuries society has utilized a set of laws and standards to uphold the integrity, safety, and morals of citizens. However, we seldomly question the instances when these systems that society has set in place fail the individuals that they represent. In the most extreme circumstance, a select set of citizens will choose to take the law into their own hands, leading to the conception of the Vigilante. Throughout modern cinema, we have seen adaption-after-adaption depicting these age-old tales of the vigilante taking matters into their own hands. This weekend in celebration of these popcorn thrillers, Fandor will be showcasing the emergence of the renegade citizen through three of the most outlandish vigilante pictures that the globe has to offer.  
Cold Sweat (1970). Throughout cinematic history, there is no name quite as synonymous with the vigilante film as Charles Bronson. Born the eleventh of fifteen children in the middle of the Pennsylvanian coal region, Bronson grew to become Hollywood's true embodiment of the blue-collar man. With a career spanning five decades, Bronson became a true action star known for taking on hard-boiled roles. In these films, he was often cast as a police officer, gunfighter, and perhaps most notably, as a vigilante in revenge-oriented pictures. Although his career as an American actor blossomed from the early 1950s, throughout the early 1960s starring in productions such as Drum Beat (1954), Vera Cruz (1954), and The Magnificent Seven (1960), it wasn't until the late 1960s/early 1970s where he solidified his status as an action star by achieving fame in European features. One of his finest works stemming from this era of Bronson's career is none other than Cold Sweat (1970). 
Cold Sweat is a vigilante French-Italian production that tells the story of Joe Martin's (Charles Bronson) fight to save his wife and daughter (Liv Ullmann and Yannick Delulle) after they are taken hostage by Joe's former ex-con affiliates which he had escaped from prison with ten years prior. While seeking a reformed lifestyle as the owner of a fishing-boat business, the film puts emphasis on the consequences of Joe's past returning to haunt him. For me this ideology is what grounds the movie in reality, all the while also incorporating nail-biting suspense and fantastic action sequences. Needless to say, Cold Sweat delivers on the thrills and is a direct example of why one should never get between a man, his family, and perhaps most importantly, his boat.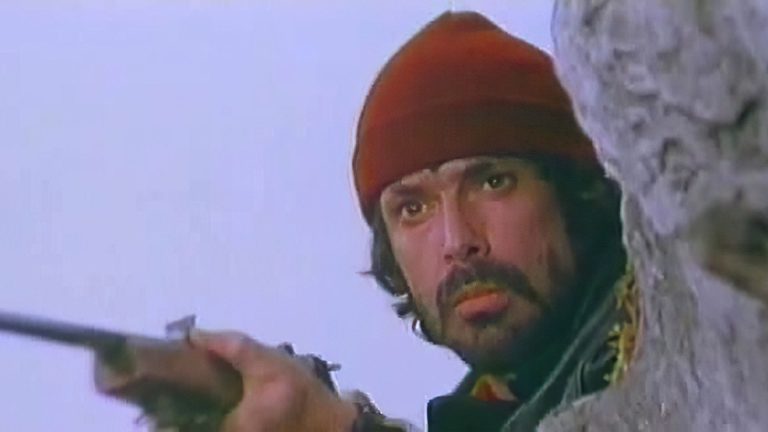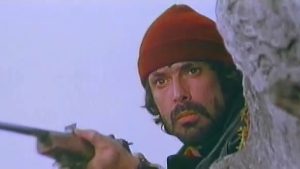 Syndicate Sadists (1975). Within the history of Italian Cinema there is one name that towers above the rest when it comes to the perfection of American knock-off features; that name is none other than director Umberto Lenzi. Born in 1931, Lenzi developed a strong fascination with cinema at a young age. He studied at the iconic Centro Sperimentale di Cinematografia, eventually leading to his feature film debut in Queen of the Seas (1961). From that point on, he had worked on a variety of pictures until donning his status as a master of replicating American cinema within the Italian framework. In essence, Lenzi would pay close attention to the films that were driving big box office success over in the United States, and would in turn direct his own rip-off features of those films, but with a more overly-stylized Grindhouse flavor to the productions. Many of these films (specifically the features he created during the 1980s) went on to obtain cult status within the Horror and Grindhouse genres, including Cannibal Ferox (1981), The Wild Team (1985), Nightmare Beach (1989), and my personal favorite, Ghosthouse (1988). But one work of his that has always stuck out to me, and seems to have fallen under the radar of many cinephiles alike, is 1975's Syndicate Sadists.  
Originally titled Il Giustiziere sfida La Citta and featuring an original soundtrack by legendary Italian composer Fabio Frizzi, who is best known for writing original soundtracks on other cult classic films such as Kill Bill Vol. 1 (2003), The Beyond (1981), and City of the Living Dead (1980), the film tells the story of biker vigilante Rambo's (Tomas Milian) quest for bloody revenge, after his brother is killed investigating the kidnapping of a young boy by the local mafia. Throughout this feature, Lenzi's ultra-stylized lust for violence shines through with extended action sequences, and of course, with plenty of the red stuff thrown in the mix to keep the Grindhouse fanatics' eyes glued to the screen for the duration of the 90-minute runtime. Truly a must-see hidden gem of Italian Exploitation cinema, Syndicate Sadists is streaming now exclusively on Fandor. 
Miami Connection (1987). Miami Connection might just be one of the most outlandish films that I've ever seen. Directed by B-movie action legend Woo-sang Park, and starring taekwondo martial artist Y.K. Kim in his only feature role, Miami Connection tells the story of a martial arts rock band's fight to stop the rise of motorcycle ninja gangs, as they tighten their grip around the Floridian narcotic's trade. Like an R-Rated version of the Power Rangers, this film is jam-packed with drug-induced fighting sequences, a bodacious amount of blood and violence, and of course puts emphasis on the fundamental power of friendship overcoming evil. 
Given the Oscar-worthy performances and storyline, it should come as a complete shock that the picture was eventually panned after opening to poor critical reception and failing to reach a solid distribution deal, thus fading into obscurity for decades to come. However, thanks to the good folks doing the lord's work over at Drafthouse Films, the film saw an eventual restoration and rerelease in 2012, leading to better reception by audiences and amassing a greater cult following. Fueled by rampant cocaine use and the neon-drenched skylight of South Beach, much like Brian De Palma's Scarface (1983), the film now serves as a perfect time-capsule preserving the energetic legacy of 1980s Miami. Now streaming on Fandor, Miami Connection is one action-packed adventure into the Floridian criminal underworld that you won't want to miss.