By Jake Rubenstein 
Often described as a broad genre of Western films that surfaced from Italy and other select regions of Europe, the Spaghetti Western genre has since presented a demythologized take on the U.S. Western film, inspiring the minds of many filmmakers alike. Deriving influence from the films of Sergio Leone including A Fistful of Dollars (1964), The Good, The Bad, and The Ugly (1966), and Once Upon a Time in the West (1968), Spaghetti Westerns began to rise to prominence throughout the mid 1960s as they began to receive critical attention and international box-office success.  
Typically, the premise of a traditional Spaghetti Western would be based around the efforts of a rugged gunslinger's quest for blood and vengeance within the framework of the narrative, lending itself to be much more stylized than your traditional Western film of the period. With the driving success of these low-budget productions, we began to see the rise of a new breed of stars including Clint Eastwood, John Garko, Terence Hill, Anthony Steffen, and my personal favorite, Franco Nero. This weekend, in celebration of this iconic European genre of film, as well as the legendary actors that rose to prominence thanks to these films, Fandor will be showcasing three must-see Spaghetti Westerns that will surely start your weekend off with a bang. 
Django (1966). Within the framework of the Spaghetti Western actors, one name that has impeccably withstood the sands of time is none other than Django. Starring the legendary Italian actor Franco Nero who is also known for his hard-boiled roles in films such as Street Law (1974), Massacre Time (1966), and Texas, Adios (1966), Django tells the tale of a coffin-dragging gunslinger and his quest for vengeance, after becoming intertwined in a conflict between a Klan of Southern racists and Mexican revolutionaries. Tapping into the exploitative territory, the film delivers a dinner-sized plate of bloody violence and grit, that would attract the likes of any Grindhouse aficionado. However, that is not to say that it doesn't offer its fair share of extremely stylized European cinematography, vivid color, and a fantastic soundtrack that saw a direct adaption in Quentin Tarantino's homage to the Spaghetti Western in Django Unchained (2012). Now streaming on Fandor, Django serves as a timeless piece of Italian cinema that will wholeheartedly start your weekend off with a bang.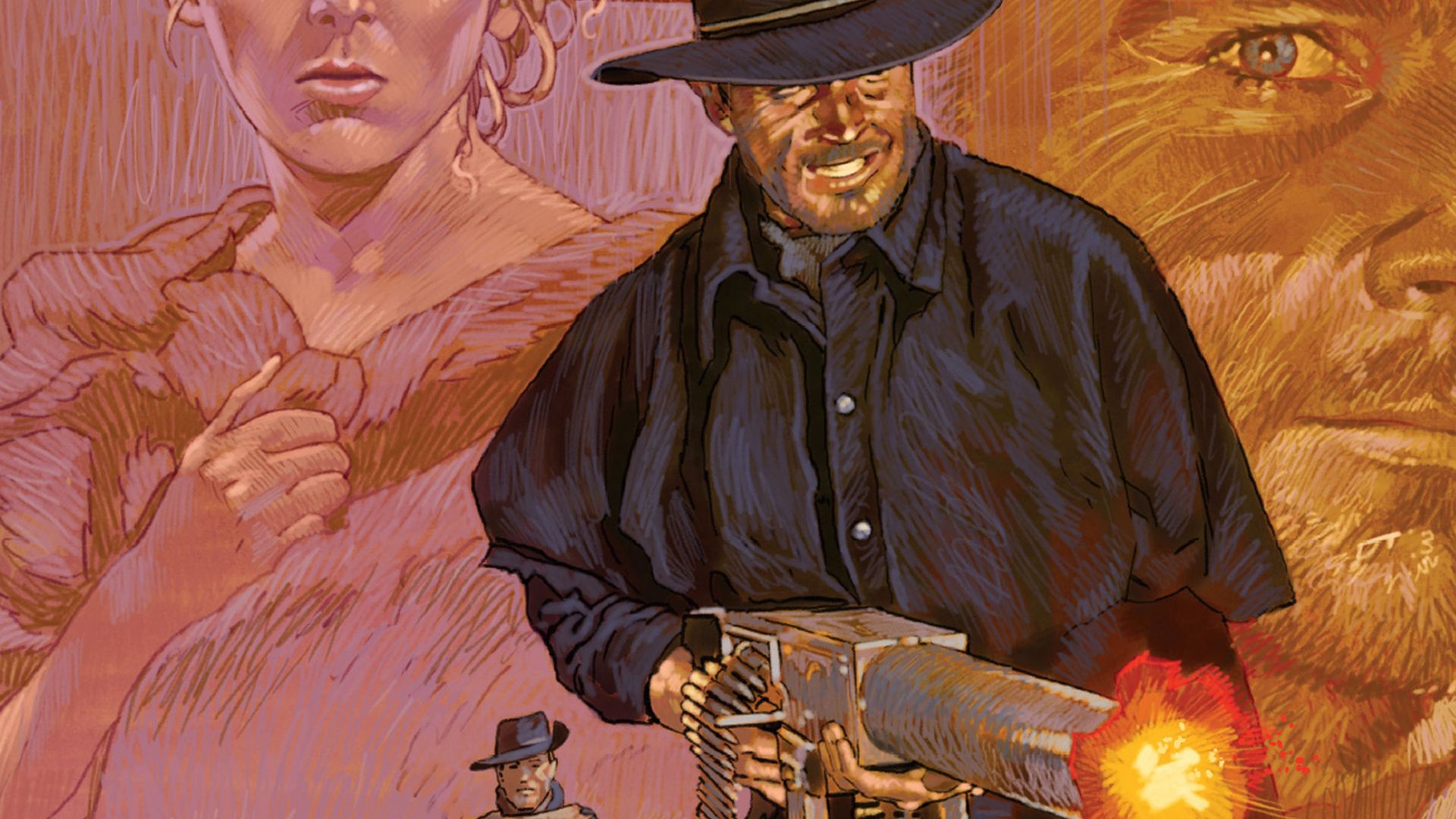 A Town Called Hell (1971). Perhaps one of my favorite discoveries of the year, A Town Called Hell presents itself as a Spaghetti Western that also incorporates Gothic elements and a sadistic atmosphere. Featuring screen legends Robert Shaw, best known for starring in classics such as Jaws (1975), The Taking of Pelham One Two Three (1974), and The Sting (1973); Telly Savalas known for Kojak (1973-1978), Kelly's Heroes (1970), and On Her Majesty's Secret Service (1969); as well as Martin Landau who is best known for featuring roles in films such as Ed Wood (1994), Crimes and Misdemeanors (1989), and Hitchcock's North by Northwest (1959), the story depicts the brutality encompassed around a Mexican town, after Mexican Revolutionaries led by Shaw's character invade the local church murdering the town priest and his Christian followers. Soon after, a vengeful widow named Alvira (Stella Stevens) returns to the town ten years later to seek revenge on those responsible for killing her husband. Accompanied by her mysterious companion (Dudley Sutton), the bloodshed soon picks back up when Alvira trots to the gates of the town in a hearse and enlists Don Carlos (Telly Savalas) to hand over the man that killed her husband, with the promise of gold. Now streaming on Fandor, A Town Called Hell features a star-studded cast with a concoction of highly stylized production value, as well as a cloudy mystique that all blends together for a truly unique viewing experience.