By Don Stradley
Roger Corman objected to being called "King of the B movies." He felt the label demeaned him. Maybe it did, considering he has done so much in his long career. But for lovers of B movies, he is the undisputed champion of the genre. From giant crabs to blood-drinking aliens, he ran the gamut. Now that you've found your way to Fandor, here are three of his best. If these don't convince you he is indeed the king of this stuff, nothing will: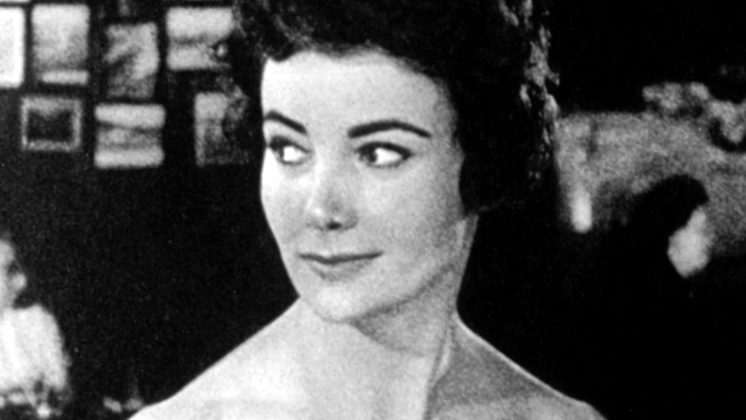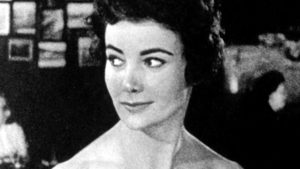 Beast from Haunted Cave (1959). This Corman production was given a great boost by Monte Hellman, a rookie filmmaker from UCLA who would go on to direct such revered cult classics as Two-Lane Blacktop (1971) and Cockfighter (1974). Longtime Corman collaborator Charles B. Griffith's script is about a group of thieves who hide out in a cave only to run into one of the nastiest monsters on record. The beast of the title – a hybrid of spider and Yeti – probably gave nightmares to Kennedy era kids, especially when it spun its web around a victim. Hellman and cinematographer Andrew M. Costikyan gave the production a black and white shimmer that was a step above most creature features of the day. Call it a B movie if you must, but cheap horror rarely looked this good. 
As for Corman's contribution to this feature, he was all over it, despite not taking a producer's credit. As Corman biographer Beverly Gray wrote, "those involved agree that, as always, Roger took charge of the whole enterprise." Hellman recalled for Gray that Corman's cost cutting was both inspired and stingy. While filming in the Black Hills of South Dakota, Corman "told everyone in town that we were UCLA film students doing a student film, so we got hotel rooms for, I think, a dollar a night…" Corman also had the cast and crew working in below zero temperatures, and served salami sandwiches for lunch, determined to keep the budget under $50,000.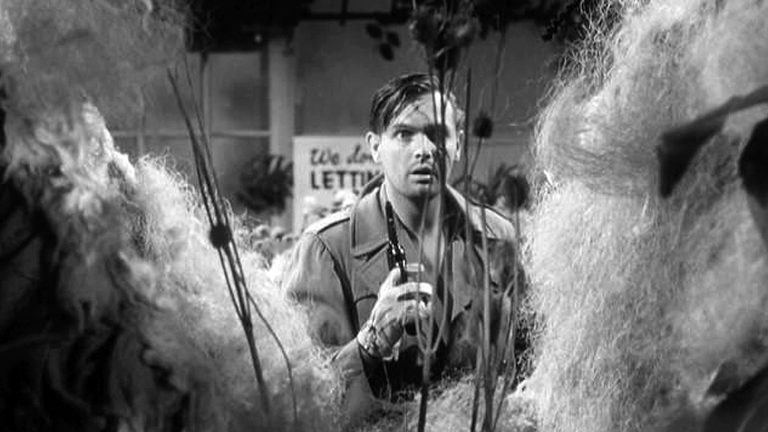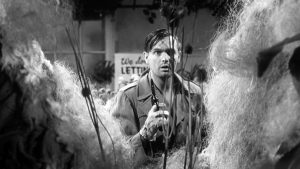 The Little Shop of Horrors (1960). Sure, you've seen it. You may know it was shot in only a few days on a borrowed set, and that a very young Jack Nicholson had a brilliant cameo as a masochistic dental patient. But have you really seen it? This classic about the talking plant with a hunger for human blood is considered the apex of Corman's "comedy horror" phase, but it is so much more than that. It is near genius, from the peculiar musical score, to its dank skid row setting, to the nearly burlesque performances of the cast. The Little Shop of Horrors is like a Borscht Belt version of Grand Guignol horror, which partly explains why it was such a smash when it was adapted for the Broadway stage two decades later. From another script by Griffith (who also shot a purported 15 minutes of exterior footage with actor Mel Wells), Corman directed this one like a chariot racer plunging toward the finish line. 
The film faced some hurdles upon its first release. Exhibitors felt the broad characterizations were anti-Semitic, particularly Wells' depiction of the flower shop owner. They were not taking into consideration that Wells was Jewish himself, or that Corman had Jewish roots, or that much of the humor of the day, from MAD magazine to Lenny Bruce, relied on Jewish and Yiddish flavoring. In an early form of political correctness, exhibitors were quick to bury the film. It was only when AIP needed a second feature to back Mario Bava's excellent Black Sunday that The Little Shop of Horrors found its way to the public. Lucky for Corman, audiences loved his film about the talking plant, many preferring it to the European import it was supporting. 
Unfortunately, Corman was careless about copyrighting his work. He saw little money from Little Shop, despite it being one of his best-known titles. As Corman actor Dick Miller said, Corman figured it would play in "a couple of theaters for a month or two and then its garbage…It was public domain from the minute he made it."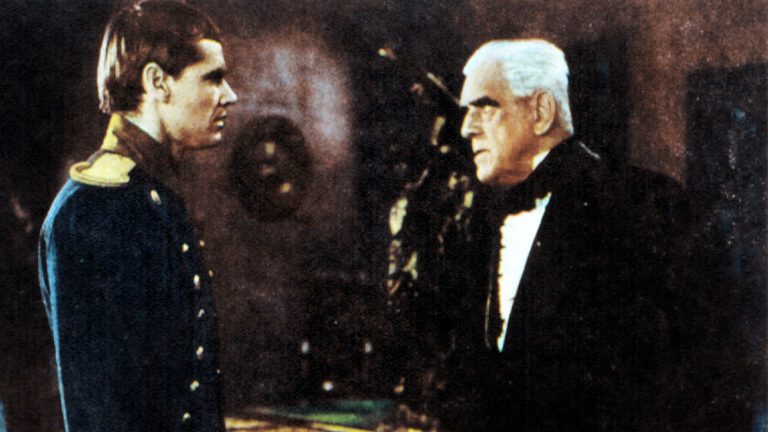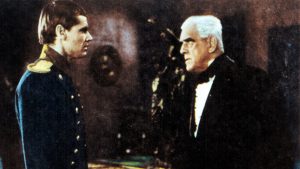 The Terror (1964). The behind-the-scenes legends surrounding this movie may actually be more fun than the movie itself. The story, what there is of one, concerns Jack Nicholson as a soldier from Napoleon's army who meets a mysterious woman, played by Nicholson's real life wife at the time, Sandra Knight. He ends up in the castle of Baron von Leppe, played by a grim looking Boris Karloff. There's plenty of cryptic atmosphere, but little action. That is, until a flood destroys everything. Karloff, near 80 and in poor health,hobbles around the best he can, but neither the castle nor the movie can be saved. As Nicholson told author Chris Nashawaty, "It's the only film that I know of that has no story line that you can follow."  
Corman filmed on a magnificent set left over from The Raven, which he'd directed for AIP, while Karloff and Nicholson were available from the same production. Karloff's contract expired in three days, so Corman hurriedly shot footage of him lumbering through the castle, down corridors, and in and out of doorways. Nicholson was fitted with a French army uniform that had been worn by Marlon Brando a decade earlier in Desiree; then he was put through similar paces as Karloff. Once this was done, Corman had his young underlings, including Hellman, Francis Ford Coppola, and Jack Hill, patch together a script that might fit the footage. While Corman stepped away to oversee other productions, his assistants took turns directing the remaining scenes. Corman claimed that even Nicholson stepped in to direct on the last day of shooting, though this may have been a lie.
Corman admitted in his autobiography that he'd wanted to create "a gothic tale from scratch," and after directing a number of Edgar Allan Poe adaptations, he'd hoped to outdo Poe. The result was a clumsy mélange of ghosts, witches, and creaking doors. Reviews were mixed, but more favorable than history has alleged. What hurt the movie more than the reviews was the way it became lost in the shuffle; many horror titles came out that season, including Robert Wise's The Haunting, and two other Karloff features, Comedy of Terrors and Black Sabbath. 
Yet The Terror still works as a chunk of Pop art disguised as an old-fashioned spook show. There's something fascinating about Nicholson strutting around in a uniform, knowing the film made no sense but still acting as if he's trying to win all the marbles. Also, the effect of beetle-browed Karloff staring down the camera must've been a strange treat for audiences of the time, more evidence that even at his most unorganized, Roger Corman was king of the B movies.