by Jake Rubenstein 
For over half a century, theatergoers around the globe have witnessed a monumental shift within the cinematic experience. With a majority of theater chains having converted from film projection to digital projection, it feels as though the generation of theaters pioneering pivotal works of cinema has ultimately begun to dwindle. Nowadays, it seems as though the movies that receive theatrical support have to either be a comic book film or a major budget blockbuster, much to the dismay of independent film lovers who live to support cinema in all forms. However, there used to be a time when independent theaters pioneered their own movements, thus contributing to the inception of Grindhouse cinema. 
The term "grindhouse" was coined over half a century ago, and is typically a phrase that pertains to theaters that showcased low-budget horror, splatter, and exploitation films for adults. These theaters that reveled in all things grotesque, violent, and sleazy had begun to pop up around the world until reaching an ultimate peek throughout the 1970s into the 1980s, with the Grindhouse cinema capital being the ever-so faithful 42nd Street in Manhattan, New York. Throughout this period in New York history, the city was in complete shambles, with Times Square essentially serving as the city's redlight district. Needless to say, sex, drugs, and crime ran rampant throughout this period, with the ultimate embodiment of these elements being this small conglomerate of grindhouse theaters, nicknamed The Deuce. In celebration of these pioneering theaters along with the movement as a whole, Fandor is proud to shed the spotlight on three essential works of Grindhouse cinema. 
She Freak (1967). Serving as an unofficial remake to Freaks (1932), Byron Mabe and Donn Davison's She Freak also known as, Asylum of the Insane, tells the story of Claire Brennen (Jade Cochran), who is a waitress that leaves the greasy-diner business for the excitement of the carnival, but quickly discovers that she despises freaks and human oddities. The film is a total late 1960s exploitation essential and is a perfect specimen when it comes to dissecting Grindhouse cinema. From its inception, you could tell that She Freak was destined to be a Grindhouse classic, as it checks off nearly all of the common tropes of the genre in one fell swoop.  
 The film is absolutely jam packed with campy elements alongside a delicious serving of low-budget special and makeup effects, all-the-while taking a note from the femme fatale features that blessed the big screen prior. Without going into spoiler territory, it soon becomes evident that what Claire really seeks through her involvement with the carnival is fortune and power, much to the harm of the freaks. All-in-all, She Freak is an extremely endearing entry into 1960s exploitation cinema, while also tipping its hat to the generation of pioneering noir films that came prior. Now streaming on Fandor, She Freak is an outrageous entry into the cineverse with a tagline that really says it all: "All the More Appalling in COLOR."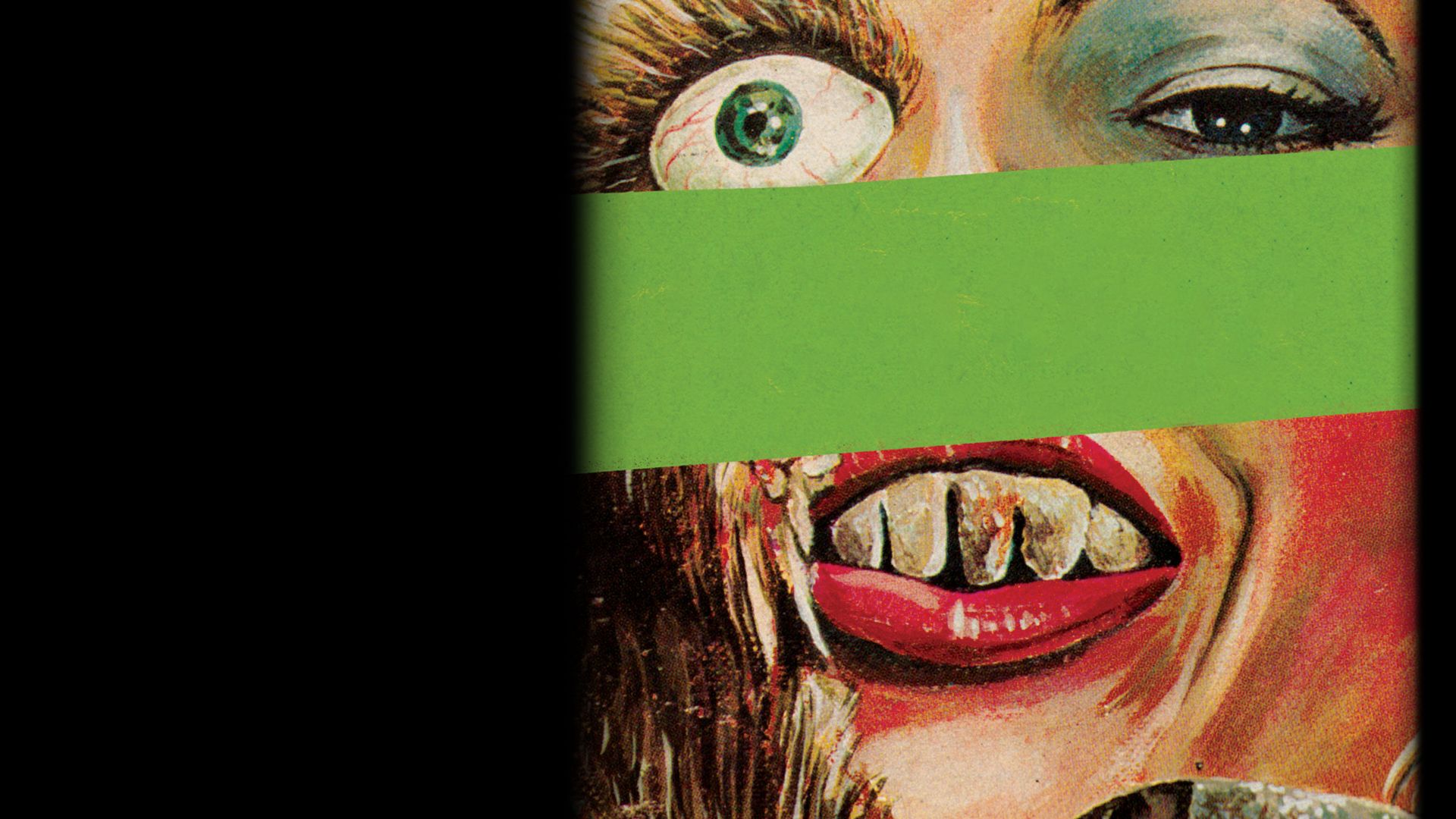 Schlock (1973). Within the respective horror and comedy genres, there really isn't a list of too many names that stand above the legendary John Landis. Born in 1950, John's exemplary career of filmmaking has spanned for decades, from one generation of movie-goers, to the next. Although he might be best known for National Lampoon's Animal House (1978), The Blues Brothers (1980), Coming to America (1988), Michael Jackson's Thriller (1983), and An American Werewolf in London (1981), it had all started for him with a tried-and-true Grindhouse classic. 1973's Schlock was John Landis debut feature that tells the story of a small town being terrorized by "The Banana Killer," which also turns out to be the missing link between man and ape. 
 The film, much like She Freak, serves as a perfect encapsulation of Grindhouse cinema by throwing extreme emphasis on the exploitative material that film perfectly navigates. Schlock is a classic example of a young and daring figure who was ready to pull out all the stops, while also figuratively wearing his influence on his sleeve. The film doesn't hold back when it comes to sheer absurdity in every sense of the word, much like some of those ultra-low-budget films that were geared towards a drive-in audience throughout the 1950s and early 1960s. One can even draw comparisons to his first feature adapting on the classic story of King Kong, but with that perfect horror and comedic twist that John Landis would soon grow notorious for incorporating amongst his work. Now streaming on Fandor, we highly recommend that you run, don't walk, to watch a truly overlooked and pivotal work of exploitation cinema, that simultaneously conjures up some of the most audacious fun that history has ever captured on the big screen.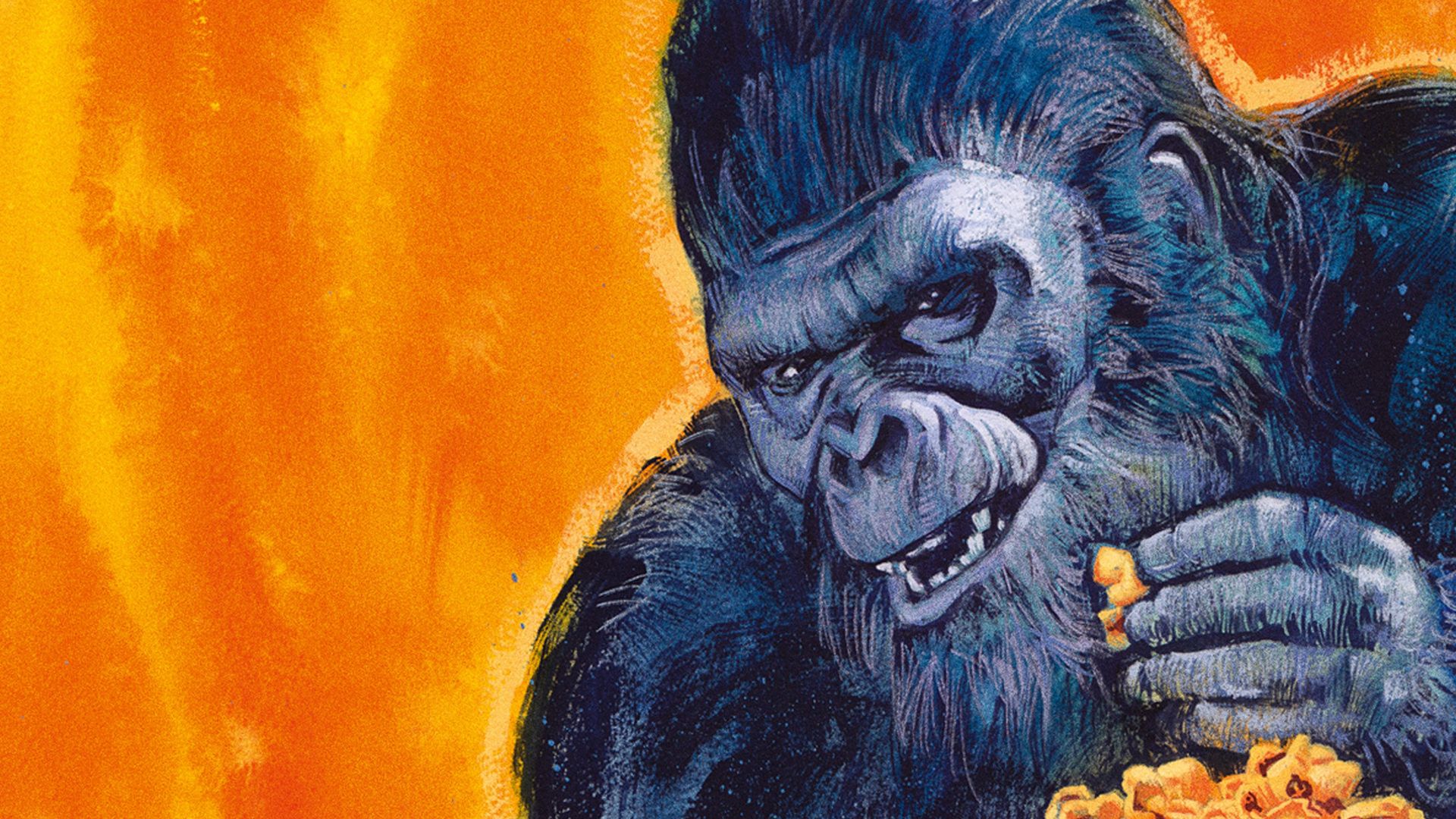 Tower of Evil (1972). Taking a quick journey across the pond, our third and final feature within the Grindhouse cinema weekend installment, is Jim O'Connolly's Tower of Evil. Telling the story of a group of experienced archeologists that are searching for an old and mystic Phoenician treasure when they are surprised by a series of mysterious murders, this film serves as an overlooked piece of British exploitation cinema. Much like the aforementioned films, Towers of Evil is coated in violence and absurdity in what feels like a nightmarish pirate-esque adventure to find lost treasure, but what differentiates the film is the overwhelming sense of dread and despair.  
 Producer Richard Gordon has gone on record to state that he considers the film one of the best that he ever made, and we wholeheartedly agree. What truly draws me into Tower of Evil are those dread-filled thematic elements that you really don't get out of much of the Grindhouse films that were being created during this period. Avoiding spoiler territory, the effects of trauma definitely have an impact on the film's narrative in a straight-faced manner that you really weren't seeing out of many of the other exploitative films of the time, thus creating a unique Grindhouse experience. Now streaming on Fandor, we highly recommend kicking off your weekend with a viewing of this, dare we say, "high class," overlooked British Grindhouse feature, that will surely provide you with the material needed to haunt your dreams for years to come.