Although people have probably grown tired of the subgenre—since much of the world has presumably returned to the new post-normal version of their lives—the "COVID-19 movie" is still very much in play. I don't think Teemu Nikki, the Finnish writer-director of The Blind Man Who Did Not Want to See Titanic, had "pandemic allegory" in mind while making this clever comedy-thriller-romance, but the global public-health crisis of the past three years makes it that more relatable, even among the most eagle-eyed and able-bodied among us.
As the title suggests, the protagonist has lost his sight and is also confined to a wheelchair, his legs (nicknamed "Rocky" and "Rambo") immobile. He appears to be a shut-in, passing time by playing games of Keno online, chatting with a similarly housebound girlfriend (who he has yet to meet), and contemplating the sizable collection of DVDs he accumulated before his eyes failed him. The lockdown vibe had more resonance when the film had its North American premiere at last year's SXSW Film Festival, but it still generates an immediate frisson of recognition as our eponymous hero Jaakko (Petri Poikolainen) slowly begins his day. Even without some references to Groundhog Day, we all know the drill. Due to his condition, his routine is considerably more demanding.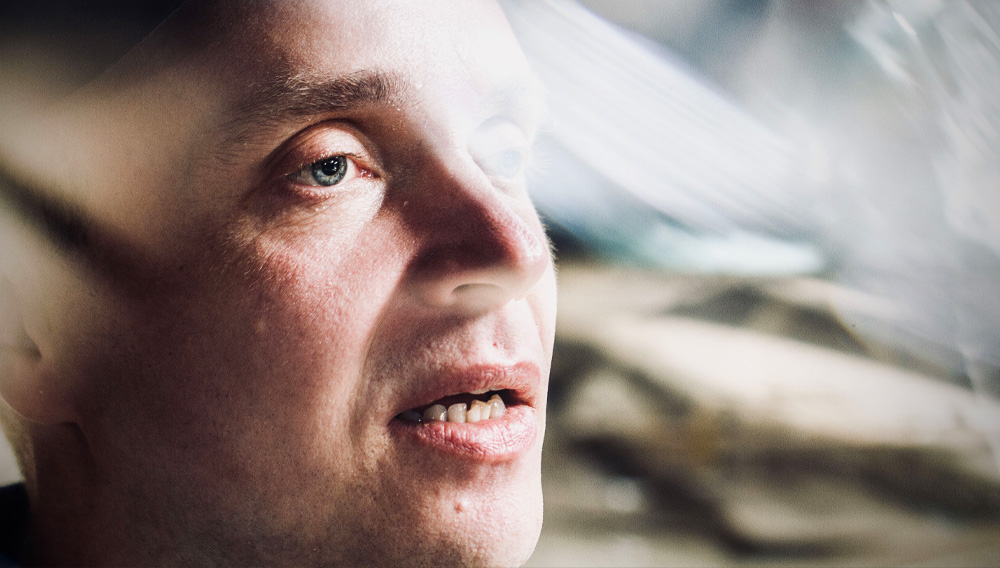 The camera follows Jaako through these rigors, pulling himself into his wheelchair, making coffee and toast, and enjoying a morning long-distance chat with Sirpa (Marjaana Maijala), in which the self-deprecating cinephile jokes about blockbuster movies ("Toward the end, I was watching John Carpenter's films. When I couldn't tell the difference between Kurt Russell and the husky, I stopped.") and issues his definitive dismissal of James Cameron's you-know-what ("the most expensive and calculated turd ever"). Of course, he's never seen said box-office titan, although the sighted Sirpa is eager to unseal his copy should he ever come visit.
The opening interior phase aims to simulate something of Jaako's experience, framing him through a hole that was punched into plastic wrap that had been stretched over the camera, rendering much of the screen an abstract, shallow-focus fog. Unlike The Whale, with its Academy Award-winning prosthetics and CGI-produced makeup, Poikolainen is not presented in disability drag (however effective it was to win Oscars). He's a skilled actor, one whose mainstream stage career went south after a real-life diagnosis of multiple sclerosis.
I've lingered over the setup, since the narrative trick Nikki employs to launch Blind Man into action relies on a sequence of unexpected events, beginning with Jaako's surprising Keno jackpot win and his unseen girlfriend's announcement that her illness has advanced. He makes the brave (if not reckless) decision to visit her in another city—far enough away to require rail travel and risky enough that, at multiple junctures, Jaako will have to place himself at the mercy of complete strangers.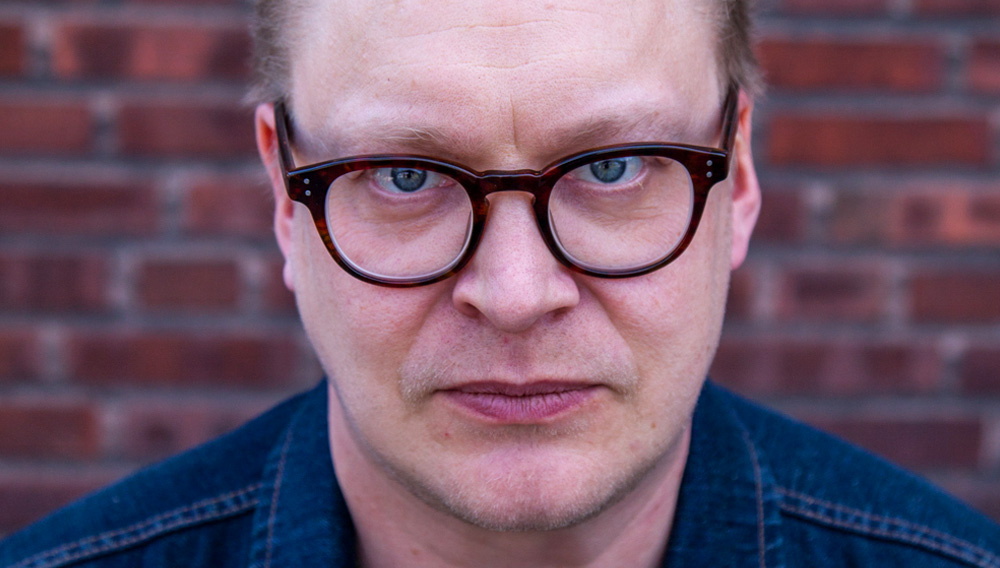 But once Jaako leaves his apartment, he seems to enter a different movie altogether: a thriller full of suspense, violence, and a fair bit of darkly humorous derring-do he never knew he had in him. Nikki sticks close to his lead's perspective throughout, which reinforces audience identification and elevates tension because of the usual things we aren't quite seeing. Beset by not-quite-bright yet very threatening antagonists, Jaako relies on wits that are as agile as his limbs are not. He's no Liam Neeson, mind you, but the situation inspires the kind of fast thinking and execution that is the making of any action hero—even one as unlikely as Jaako.
It takes an actor of Poikolainen's skill and grip of emotional nuance to make this unusual premise work, especially since the film is largely shot in close-ups, where his face is as important a cinematic terrain as the urban landscape he traverses with great effort against any number of everyday adversities unknown to the walking world. The charming irreverence with which Jaako tackles everything buoys the viewer as well, an empathetic balance to the inevitable four-hanky finale.