Tone is the trickiest thing, not least when it comes to hybrid genres whose juxtaposed halves sound more like a shotgun wedding than a logical match. And yet, we've all cme to accept terms like "comedy-horror" and "dramedy" as viable, chimerical forms that make perfect sense. Maybe too much sense, in that audiences become so comfortable with the narrative contours that there's simply no bite left in their zombie rom-coms anymore.
Not the case with Old Flame. The film, making its exclusive streaming premiere on Fandor, is written and directed by Christopher Denham, who is best known as an American actor with a slew of big and small-screen credits (including Argo, Being the Ricardos, The Sound of My Voice, Shutter Island and Dustin Guy Defa's latest, The Adults) and less so for helming two previous movies, the thrillers Home Movie (2008) and Preservation (2014). Old Flame could be called a thriller as well, although it begins innocently enough as what looks like a comedy—one of those awkward, shuffling numbers, anchored to a reunion weekend in which college or high-school exes who have survived a perhaps traumatic breakup see each other for the first time since life took them their very separate ways. Sparks fly, or maybe don't, amid various hijinks and dumb situations. It has "Netflix insta-product" written all over it, and you can find a dozen films built around the same general setup on any streamer's homepage right now. That movie stars Jennifer Aniston or one of the Wilson brothers and Anna Kendrick or Alison Brie—in fact, that one actually dropped last month!—and you'll forget about it in five minutes. They can't all be a Young Adult or, perhaps the gold standard: Something Wild, Jonathan Demme's 1986 masterclass in how to yank the rug out from under an audience's expectations and send them tumbling into an anxious heap of frayed nerves as everything goes desperately haywire.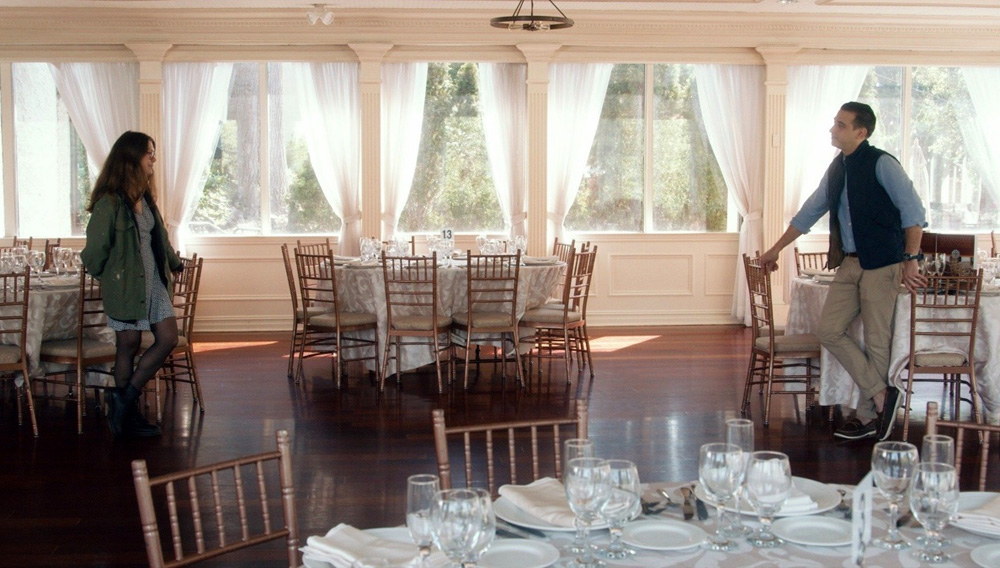 "It's all fun and games until someone gets hurt," is how Old Flame's Rachel (Rebeca Robles) characterizes exactly that flick of the tone control, underscoring the situation she finds herself in with Calvin (Andy Gershenzon) right as it has escalated far and beyond the "fun" part. At least that's true for Calvin, whose surprise encounter with his ex-GF from college (who shows up very early for the reunion while he's been stuck with the job of prepping the party room) has turned from playfully inquisitive to painfully candid to something else entirely. The story, driven by the push-pull dynamics and psychological power struggle between the film's only two characters, throws curves and twists amid rapid and very specific dialogue that crackles with theatrical verve. That's also the thrill, shock and pleasure of Old Flame, not to know quite what's coming. Enough to say that it's a #MeToo era reveal spinning dizzily around the former couple's sexual dynamic: She, with a reputation for sleeping around and perhaps having a "kinky" side; he, the straight arrow who learned under her tutelage. Calvin's now the suburban family man with a high-powered Wall Street job. Rachel is… a mystery.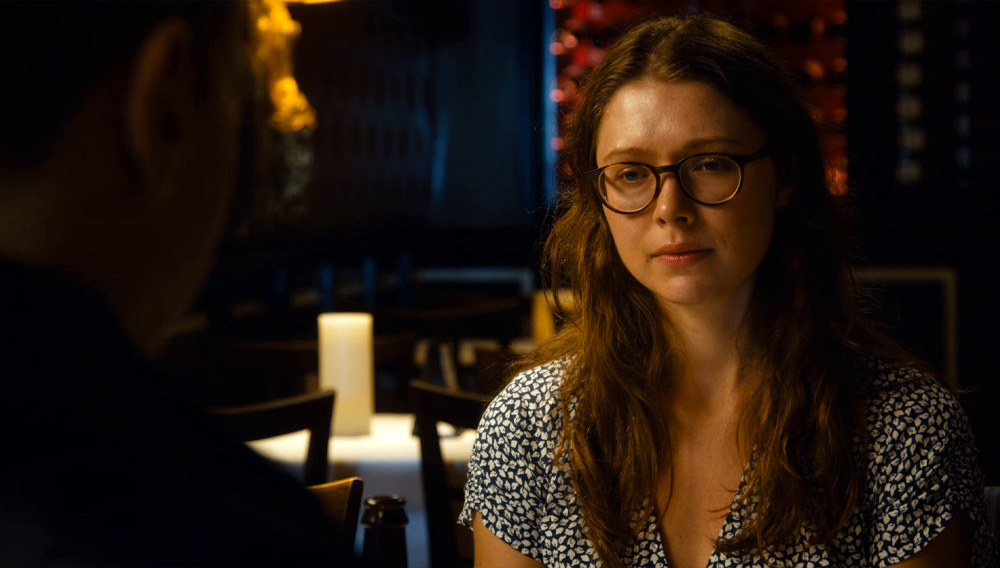 Denham's script establishes early that Rachel is an unreliable narrator, prone to extravagant tales about her life since school (is she happily married or a vagabond?), some of which might be true. Gradually, the facade Calvin has made for himself seems phony, too. His sense of identity, the doting dad in his chinos and loafers, starts to crumble—along with his superficially "woke" diversity jargon that clings to political correctness like a lifeline as Rachel's verbal jabs hit their mark. In one brief line of dialogue, the film pivots into a dark and troubling place, then keeps going deeper, forcing the viewer to recalibrate character assessments and anticipated plot turns. The actors have a blast with their moments of turbo-tongued rage and the lulls of icy silence, as the potential for very bad things to happen thickens the air. Old Flame exudes its bad vibes in ways that might remind you of David Mamet or Neil LaBute in battle-of-the-sexes mode, while reviews will likely drop a superficial mention of Promising Young Woman, but the film has its own minimalist indie ferocity and willingness to go there with two actors game to ignite that spark.