Every stage professional and high school senior play amateur lives by the maxim, "The show must go on." Like the Marines or the good people of the United States Postal Service, actors aren't built for meltdowns in the face of adversity. They power through, find that lost rhythm, improvise wildly to evade catastrophe and dig deep for that hidden reserve to make everything work, even when it shouldn't.
For the two men performing Samuel Beckett's "Endgame" in the documentary Me to Play, that imperative echoes through the towering Irish modernist playwright's often-quoted line (from his 1953 novel "The Unnamable"): "You must go on. I can't go on. I'll go on." Actors Dan Moran and Chris Jones relate to those words more than most of their peers. The men both are living with Parkinson's disease, a progressive neurological disorder that dismantles the nervous system and has no cure. Michael J. Fox, of Back to the Future fame, revealed his diagnosis in 1991 and brought his celebrity spotlight to the ailment, continuing to act (as recently as 2020 episodes of the series "The Good Fight").
Moran and Jones first met when they appeared alongside Helen Mirren and F. Murray Abraham in a 1995 Broadway production of "A Month in the Country." When they reunite in 2012 to begin rehearsals for "Endgame" at New York's Classic Stage Company, they both know that it's a farewell performance—one night only—as their conditions have declined to the point where the show presents a genuine challenge.
Jim Bernfield's Slamdance-vetted doc, which premiered exclusively on Fandor this week, emphasizes the gravity of the situation without wallowing in sentimentality. The resonant fact of two prematurely sidelined actors whose swansong is a Beckett play—and this Beckett play, specifically—is commented upon but not lingered on. The deep background, that Beckett wrote the play after losing both his mother and aunt to the disease, is never mentioned. As Bernfield told TheaterMania, "Everyone thinks Beckett is this out-there, surrealistic playwright. But in fact, he just strips away all of the ancillary materials, and you're left with the heart and soul of the situation."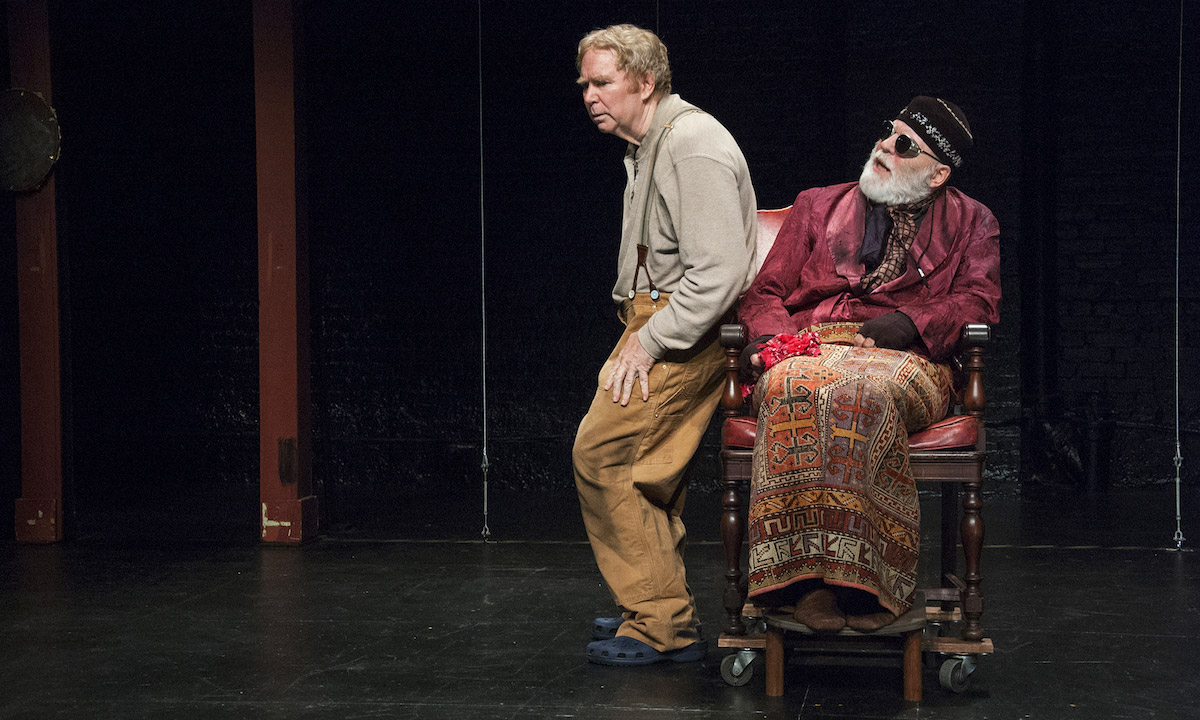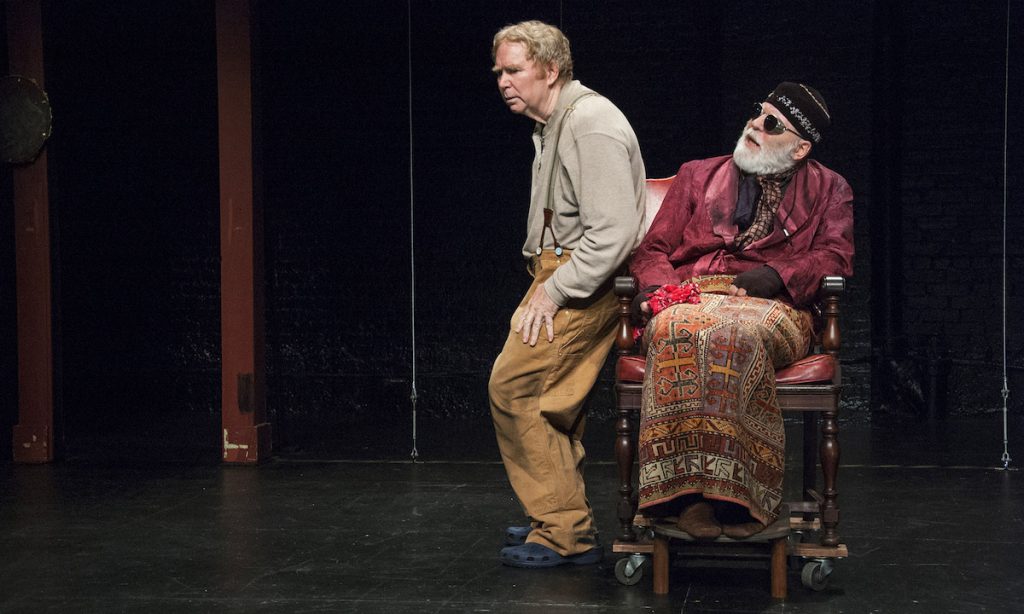 If anything, the camera's focus on the workshopping elements of the production—as the actors and their director Joe Grifasi and producer Ruth Kreska (Moran's wife) sort out the nuances—shows how talent and grit shines through diminished capacity as the actors shape their bodies and minds to their roles: Hamm (Moran), blind and confined to a wheelchair, and Clov (Jones), his much-abused minion. The bleak comedy might have been written for these men, at this impossibly difficult phase of their lives, whose humor and determination make it work.
The show is not without precedent, even in New York theater, where the Open Theatre's Joseph Chaikin collaborated with writers like Sam Shepard to create work for him to perform with the partial aphasia suffered in a 1984 stroke. (Beckett, in fact, wrote his final poem for Chaikin). But Moran and Jones don't have the luxury of personal engagement with the playwright. They aren't to change a word.
For all of that, what compels about Me to Play is not so much the inspirational angle, which can be a risky thing to exploit without excess sap, but more elementally its story of two stalwart, workaday New York actors. Moran, wearing sunglasses and a hipster's brim, calling himself a theater hound and likening the craft to jazz, recounting his glory days as a ladies man and regular in Woody Allen comedies (in a clip from Mighty Aphrodite, he's a pimp who manhandles the Woodman). Jones likewise reflects on a career, one studded with roles in major Hollywood productions like Moonstruck, Awakenings and The Village, although the film offers a clip from his work opposite Kirk Douglas in a forgotten TV movie, a rather trivial encounter with legend that triggers a good laugh.
By the time the film arrives at the actual production, it's almost over—you might wish the show would go on. But those flashes of Jones and Moran's performance we are privy to shows two old pros nailing the work of a master, and holding the audience in their palms, measuring the elliptical beats of the text as second nature, the muscle memory of their faltering reflexes somehow right in time with Beckett's own.