Anyone with even a passing knowledge of the past two decades of American film's indie-sphere probably notices how Hannah Ha Ha, last year's Slamdance Grand Jury prizewinner for Best Narrative Feature, seemingly conflates the titles of two mumblecore classics, Joe Swanberg's Hannah Takes the Stairs and Andrew Bujalski's scene-launching Funny Ha Ha. While these intrepid lo-fi auteurs of the aughts were broadening their artistic reach (Bujalski co-wrote Disney's 2019 Lady and the Tramp, Swanberg's repertory of actors welcomed bankable names like Melanie Lynskey, Anna Kendrick and Dave Franco), a whole new generation was coming up behind them. New England filmmakers Joshua Pikovsky and Jordan Tetewsky, the talents behind Hannah Ha Ha, bring their own finely tuned sensibilities to bear on the now-familiar quarter-age crisis genre, updating it to reflect the late-capitalist limbo we're all living in.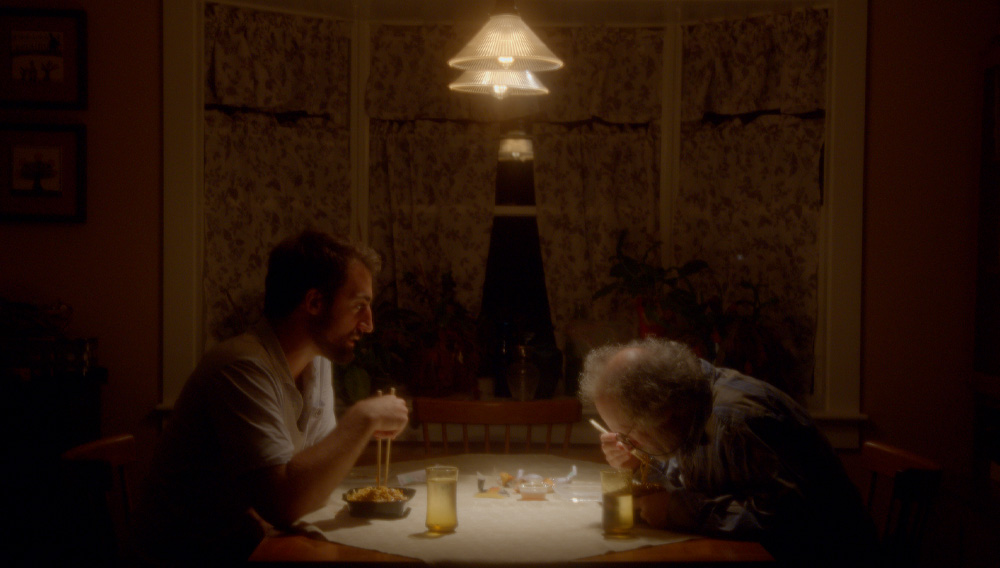 Baltimore-based musician Hannah Lee Thompson (Slamdance's "Outstanding Performance in a Feature Film" winner) brings a quiet, steady charisma to her onscreen Hannah. On the cusp of turning 26, she still lives at home with her elderly, kind of dotty father (Avram Tetewsky), keeping him company and joining for his cherished "Twilight Zone" marathons. They live somewhere in the outer orbit of urban Massachusetts, a lush village small enough to look quaint as Hannah pedals her bike through its streets, yet within a morning's reach of multistory office buildings and shopping centers. The exurban setting is already a contrast to the mumblecore of yore's big-city backdrops, and the bucolic scenery underscores the film's low-key tone: here's a place for porch-sitting, walks through cemeteries, and birthday campfire parties roasting marshmallows on sticks—who needs a job, really?
The question drives a deceptively minimal plot into socioeconomic depth. Hannah's laconic manner might tag her as a slacker, but as she reminds her pushy older brother (producer Roger Mancusi), a tech-bro who has landed back home for a bit, she works all the time. Her part-time gigs giving music lessons and helping her father with their organic farm may not be a path to management glory, but they're emotionally rewarding in ways that have nothing to do with making money. Hannah may need the cash soon, though, as her bro reminds her that she'll have to pay for her own car insurance.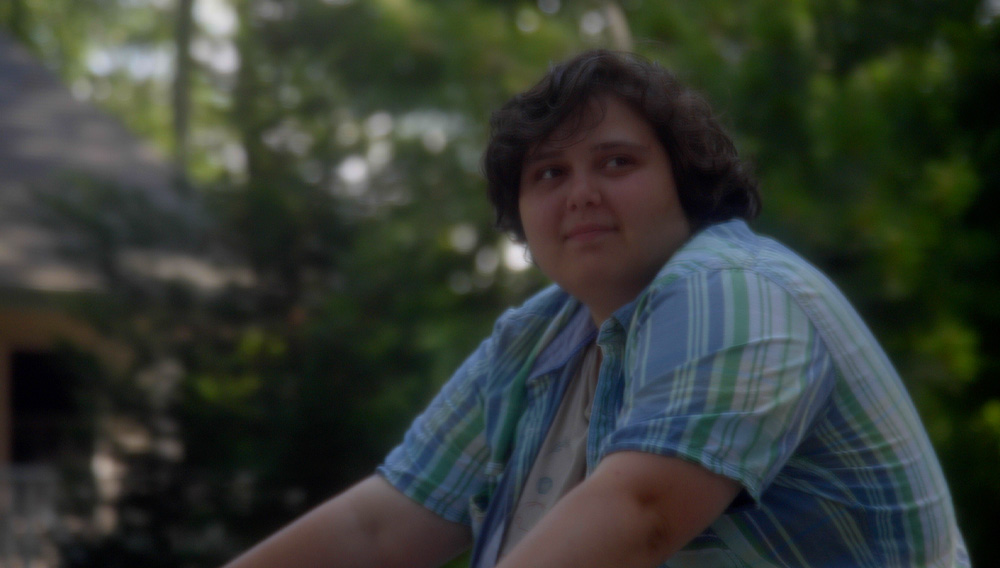 The pressure leads Hannah—like some misfit cousin of Ghost World's gal pals—on an off-handedly comical quest for more gainful employment, something she approaches dutifully if not exactly with real conviction. In fits and starts, the search leads ultimately to a late-night gig flipping burgers for a fast-food drive-thru. Most of us have been there, and as Hannah quickly discovers on a smoke break with an older co-worker, the rungs on this ladder don't go very high. It's just another low-paying job that sucks. "Coding, that's where the money is," her workmate tells her, echoing the famous non-advice hurled at Dustin Hoffman in The Graduate: "Plastics." Perhaps a more apt role model is Hannah's uncle (Peter Cole), who is mostly heard and not seen as a DJ on the local freeform radio station, a beacon of wry, weird song intros and conversations with the cranky, that provides something of a spirit guide (or a quasi-profound diversion, at least) for Hannah. She rags him about his tastes, referencing "Jeffrey Tull" and "small dick music," but they share an inherent grasp of what it means to be part of a community.
The same quality applies to Pikovsky and Tetewsky, who beyond their clear collaborative chemistry with Thompson and some wonderfully dry wit in her funniest lines, really embrace the concept of milieu. Some of Hannah Ha Ha's surest moments aren't much more than gauzily shot glances across the landscape, or of late-afternoon traffic moving under telephone wires, business signage and stoplights. It's a world that's been authentically lived in; while Hannah's future is uncertain, her indelible place within it is never in question.