On the corner of 6th and Congress, there's a piano that's wheeled out every year for South By Southwest and any number of musicians will simply drop by and start tickling the ivories while waiting on a cab. Austin is a music town, and even more so a rock 'n' roll town, from its singer-songwriters with long hair and grimy cowboy boots to the retro stylings of modern hip-hop artists. "The South By" (as insiders call it) of 2018 is a celebration of media in general, including music, film, and video games. But while "South By" has grown exponentially since its inception in 1986, that core celebration of rock 'n' roll remains. While the films featured in the first half of the festival showcased Hollywood blockbusters like Ready Player One as well as buzzworthy genre flick A Quiet Place and Hereditary, the back end — for both the music and the movies — was all about rock 'n' roll.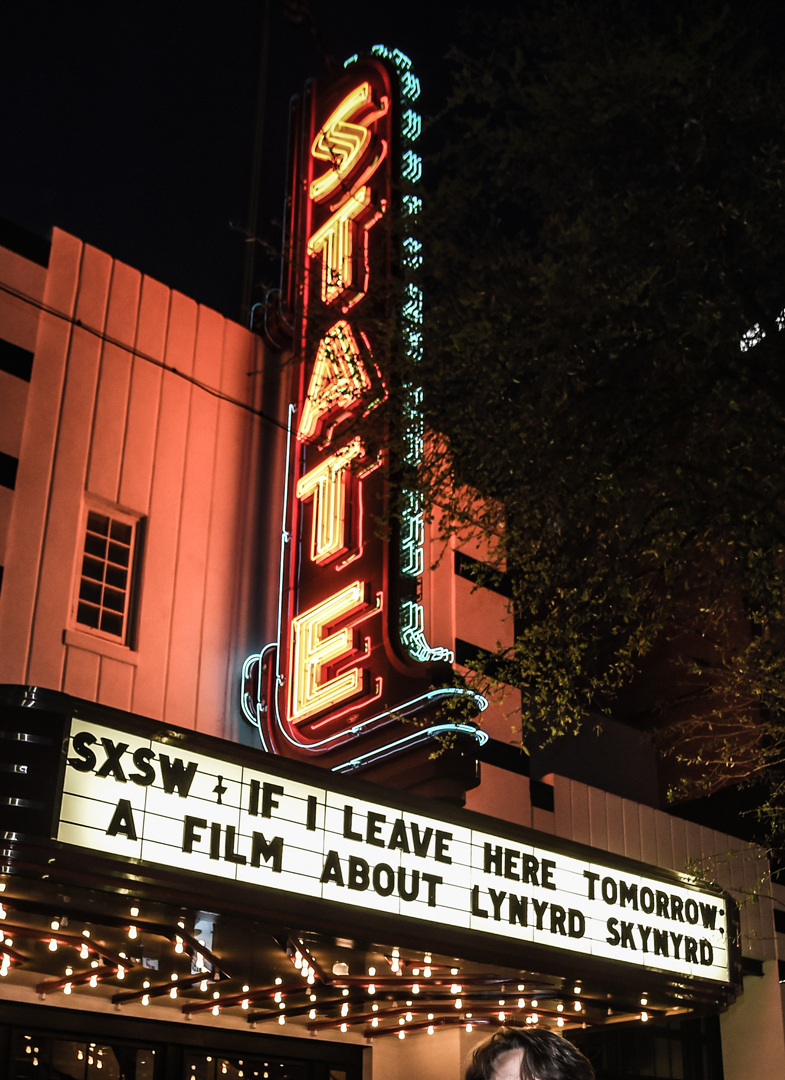 If I Leave Here Tomorrow: A Film About Lynyrd Skynyrd is a fairly standard music biopic, but even for a band steeped in tragedy (a 1977 plane crash killed singer Ronnie Van Zant, guitarist Steve Gaines, and backup singer Cassie Gaines), the film is filled with the wry, wild-eyed southern boy charm of Van Zant and his fellow Floridians. The story of the band is told through stories from friends, family, and the surviving members, as well as loads of rare archival footage. Even if you're not a Skynyrd fan, Van Zant's story is sure to compel, and the scene where two locals return to the site of the crash and reveal that pieces of the plane are still in the ground provides an emotional gut punch. Even director Stephen Kijak — who has also tackled films on The Rolling Stones, Scott Walker, and X JAPAN — stated at the film's Q&A that he and his team were not into Skynyrd before taking on the project, but were converted by the time they wrapped. And in Austin that southern rock sound can still be heard, with that fat Les Paul-cum-Marshall stack tone pouring out of rock clubs from Mohawk to The Hotel Vegas.
While Lynyrd Skynyrd was crafting the template for southern rock in the states, Conny Plank was producing and engineering his own rock 'n' roll sound in Germany. Conny Plank: The Potential Of Noise is told through the eyes of Plank's son Stephan as he takes a journey around the world, getting the story of his father from the artists he worked with. Featuring members of the Eurythmics, The Scorpions, Kraftwerk, Devo, and hip-hop duo Whodini, this rock doc explores the "kraut-rock" aesthetic Plank would bring to these artists as a producer. It's a very cold, percussive, angular sound, but the warmth of the film comes from the stories. The respect that these artists had for Plank is equaled by his influence, which can still be heard down in Austin at the "Hipster Robots Suck Showcase," a tradition at The Side Bar on 6th street.
Despite working with so many artists, Plank has never been a household name — and neither has Blaze Foley. A passion project for writer and director Ethan Hawke, the biopic, Blaze, casts newcomer Ben Dickey, a country songwriter whose tunes have been recorded by the likes of Willie Nelson and John Prine, like Foley, whose life was cut short when he was shot and killed in 1989. Hawke has made a truly beautiful looking film even if, at times, it's more focused on Foley's legend and his relationship with his longtime lover Sybil Rosen (who adapted the screenplay with Hawke based on her autobiography) rather than the music. The way Hawke shoots the honky-tonks, saturated with red, emanating off of Christmas lights, evokes the taste of the Lone Star beer and cheap whiskey poured up at Donn's Depot, a favorite Austin dive and one of the best two-step dance floors in town. Musician Charlie Sexton shines as a singer-songwriter — and one of Foley's closest friends — Townes Van Zandt, who brings a sad, world-weary quality to the part. There's a lot of hard honesty in this film, but also plenty of big laughs, particularly from Sam Rockwell and Steve Zahn as Texas record producers. Add a cameo from Richard Linklater, and this film oozes Austin.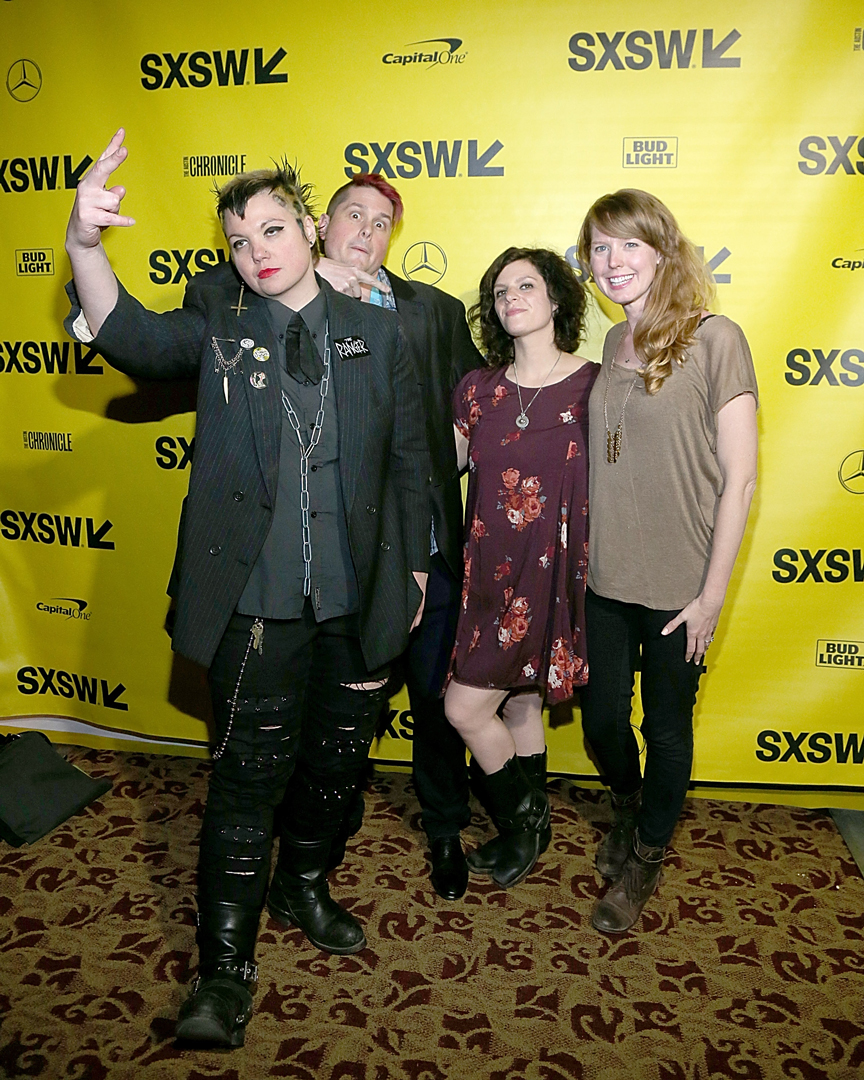 Foley was notorious for his bad attitude and volatile on-stage shenanigans as much as his blazer made out of duct tape, which is pretty punk rock for a country singer. And punk rock is alive and well in Austin, from the Clash-themed cocktails at The Brixton to the 80s slasher throwback The Ranger, Jenn Wexler's horror film that premiered at this year's SXSW. Featuring a gleefully over-the-top performance from Jeremy Holm as the titular ranger that terrorizes the Return Of The Living Dead-inspired teenage punks in his woods, the film oozes an anti-establishment attitude. There's also a slew of punk artists on the soundtrack, which producer Heather Buckley helped curate. In that vein, anti-SXSW events are as much of a tradition as the actual festival, and heading a little further out of downtown to take in middle-aged punk rockers S.A. Creeper at the Carousel may be just what the doctor ordered when you've got a rock 'n' roll fever of 110.
And what's rock 'n' roll without a little sex? This One's For Ladies provides that tenfold. The story of a New Jersey band of African-American male strippers and their fans is outrageously funny and raunchy but switches gears just at the right point to explore the humanity of its subjects, touching on subjects of race, homelessness, and community.
Forty years after his untimely death, audiences can't get enough of the early rock 'n' roll sex symbol, Elvis Presley. Elvis Presley: The Searcher — which will premiere on HBO in April — is a massive tribute to the King Of Rock 'n' Roll that features narration from Priscilla Presley, Bruce Springsteen, and Tom Petty, as well as other friends, associates, and bandmates. The effortless cool of Elvis is all over this film: those shaking hips and that smile that was all his. Eschewing cutaways to talking heads, this film focuses on Presley as a working musician through four hours of compelling archival footage. The centerpiece of the film is Elvis' '68 Comeback Special, which aired on NBC in December of that year and marked a turning point in Elvis' career. Director Thom Zimny explained in a post-screening Q&A that Presley was like a boxer fighting for his career in 1968, and that's why he built this new documentary around that moment in time. The influence of Elvis Presley can still be felt all over Austin, from kids done up in pompadours and Bettie Page bangs dropping "It's Now Or Never" on the jukebox at The Liberty, to old-timers belting out "I Can't Help Falling In Love" at Ego's, which features karaoke all night, every night.
At first glance, it would seem there are probably few things less rock 'n' roll than Mr. Rogers, with his soft demeanor and softer sweaters. While Elvis Presley was bringing mayhem by shaking his hips for the youth of America, Fred Rogers—a Republican minister—was trying to bring something smarter to children's television. Won't You Be My Neighbor? looks at the life of the children's television show host and his mission of kindness. The film is touching, emotional, and very funny, but also isn't afraid to explore controversial topics suggested by Rogers' age, religion, and political affiliation. But the thing is, there's no dirt to be found. Rogers is arguably the most authentically good person to ever grace this earth, and that's on display in this wonderful documentary. There's so much fun archival footage of Rogers messing around on the set with the long-haired hippie freaks who were working behind the camera on the show, and even the dirtiest, sleaziest musician probably grew up wanting to be Fred Rogers' neighbor. Rogers may have looked square, but he never followed the trends and he stayed true to his heart and ideals. That's rock 'n' roll, baby.
Want more SXSW content? See our video on breakouts from the festival in past years, as well as the films we've hand-picked for you that got their premieres at SXSW.