When talk turns to films, festivals and Noo Yawk, the obvious tentpoles are the New York Film Festival in the fall and Tribeca in late spring. Yet, with its whopping roster of over 200 films (including 110 features), talks and other happenings, DOC NYC is bigger than either, earning its slogan as "America's largest documentary festival." Landing near the end of the calendar fest cycle, its timing allows for an awards season showcase to some of the year's top docs—with encore screenings of circuit favorites and likely prestige nominees—and a high-profile launchpad to new films with 56 world or U.S. premieres. 
DOC NYC's 13th edition kicks off Tuesday at Manhattan's IFC Center with a "pre-festival premiere" of Werner Herzog's The Fire Within: Requiem for Katia and Maurice Krafft, the idiosyncratic auteur's own take on the saga of married French volcanologists whose passion led them to fiery deaths while shooting a fateful eruption. (The pair were also the subjects of Sara Dosa's Sundance fave Fire of Love, a Neon release that ignited $1.7 million in box office this past summer.) Screenings continue at multiple venues through November 17th, with online screenings running through the 27th.
Herzog also makes an appearance to talk about another new project, Theater of Thought, and collect a lifetime achievement award. Busier than ever at age 80, the notoriously peripatetic filmmaker takes a journey to the center of your (and everyone else's) mind to explore the frontier of brain research. Across a wide range of thematic sidebars, other DOC NYC selections touch on every kind of subject, from cultural titans (The Village Voice's first film critic and underground-cinema godfather Jonas Mekas in Fragments of Paradise) and social activism (Barbara Kopple's Gumbo Coalition) to political turmoil in small-town America (Bad Axe) and the opioid crisis (Love in the Time of Fentanyl). Here's a quick look at three choice selections, including a pair of winners from the popular Sonic Cinema sidebar:
Lost Angel: The Genius of Judee Sill – Amid the eruption of God-tier songwriting talents in the late '60s and early '70s, Judee Sill was perhaps the most singular of artists making a name on the Los Angeles scene, alongside now-legendary figures like Joni Mitchell and still-beloved, still-performing troubadours like Jackson Browne, David Crosby and J.D. Souther. Before she'd even cut her first album, Sill had a "drugstore cowboy" career as a junkie, prostitute and armed robber (with the jail time for receipts), but her troubled soul burned with a visionary zeal: for God, for song, and for an ecstatic fusion of the sacred and the carnal that came together in two beguiling and breathtaking albums, "Judee Sill"and "Heart Food." Both were made under the patronage of David Geffen, who signed her as the first artist for his then-new label Asylum Records. Much in the style of last year's well-received doc on Karen Dalton (another folk-music heroine lost to tragic circumstances), directors Brian Lindstrom and Andy Brown make extensive use of archival materials (notebooks, old audio interviews, news clippings and photos)—blended with animation and talking-head conversations—to summon a departed spirit whose hand is nonetheless felt over succeeding generations of performers (like Natalie Mering a/k/a Weyes Blood and Shawn Colvin, who offer testimonials). The flashbacks to 1971 L.A. wax nostalgic, but the film successfully evokes both the beauty and pain of this long-suffering soul in a way that makes her music, if not her, feel palpably present.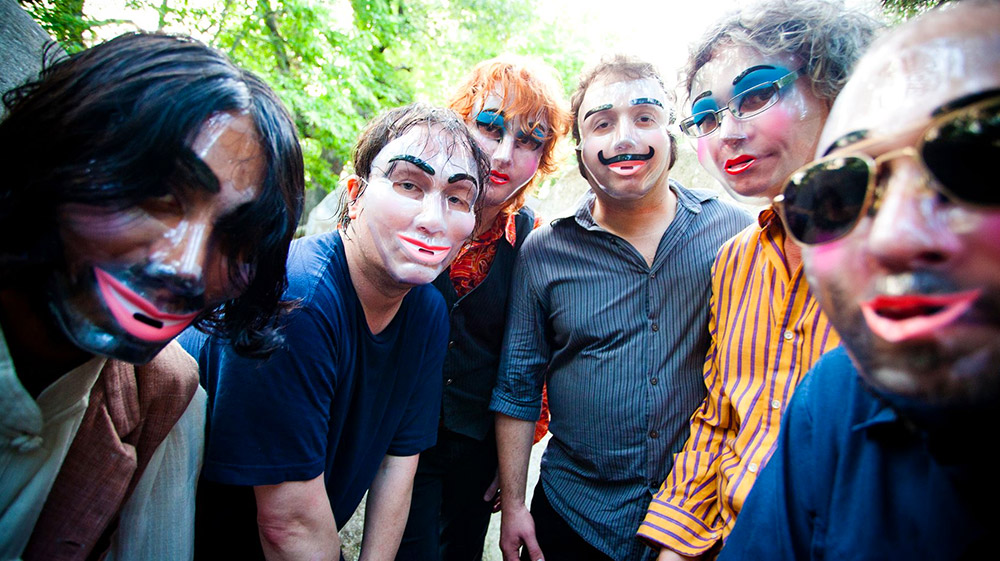 The Elephant 6 Recording Co. – Rock'n'roll histories always discuss the "funky little college town" of Athens, Georgia, as the birthplace for a wave of alt-rock and pop acts arising in the wake of punk rock that took over the 1980s. R.E.M. and the B-52's might be considered the all-stars, but the bench went much deeper. Much less ballyhooed, yet arguably more vital, was the 1990s scene that sparked a whole new generation of indie bands, led by surrealist-pop ensembles with names seemingly fashioned from a Beat Era cut-up experiment: Olivia Tremor Control, Neutral Milk Hotel, Elf Power, The Gerbils, The Apples in Stereo. Downhome, homemade and decidedly lo-fi, the music thrived as a byproduct of a freeform community, fostered by cheap housing and potluck suppers, antiquated analog recording technology, and a what-me-worry creative spirit making the most of whatever was at hand. Directed by C.B. Stockfleth (with producers such as one-time Athens resident Lance Bangs, known for a zillion music videos and mischievously hip collaborations with Spike Jonze), this congenial survey of a magical time and place celebrates goofball-ism as a virtue and anti-capitalism as a true artistic force (once the scene wins mainstream notoriety, it unsurprisingly begins to collapse), piecing together interviews, grainy concert footage and a dizzying array of graphic elements into a psychedelic scrapbook. It's as weird and joyful as the music-makers it captures.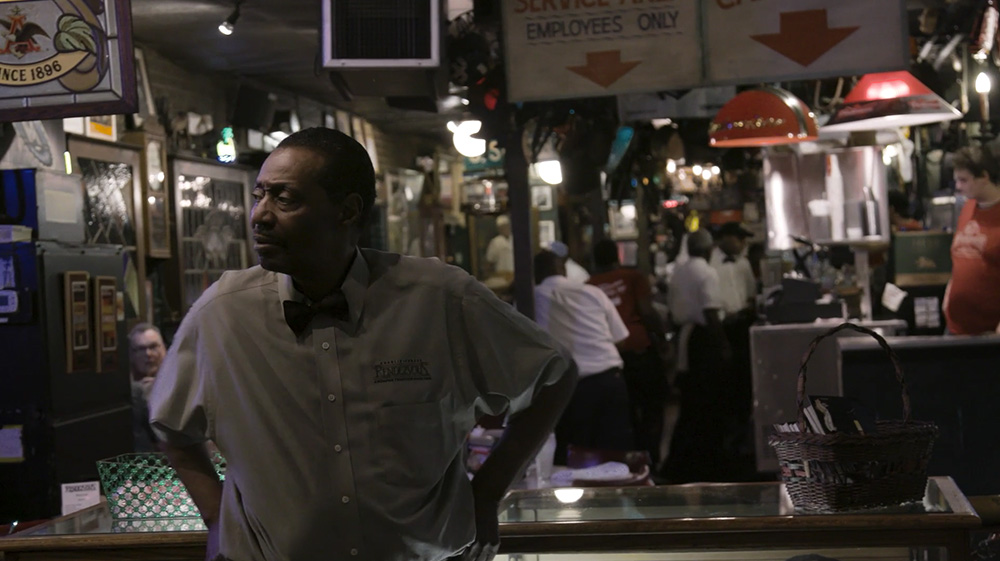 The 'Vous – The most fabled BBQ institution in a city where pit smoke scents every breath, The Rendezvous has a 70-year Memphis history not only as the best spot to gnaw on ribs dusted with its famous rub (or the rub of elbows with well-fed insiders Barack Obama, Keith Richards and Justin Timberlake), but as an engine of social and economic advancement for its mostly African American staff. For decades, its bow-tied waiters have enjoyed a kind of royalty, each working his way up from the back of the kitchen to the front of the house, making bank, and bringing family members and neighborhood kids into the fold. Times are a-changing, though, as the Greek family that founded the establishment considers generational transitions and much of the eldest waitstaff takes a reluctant retirement. Directors Jack Porter Lofton and Jeff Dailey, who recently won a much-deserved "Best Hometowner Feature" prize at Indie Memphis, soak up the warmth, humor and profound spirit of the joint's most indelible characters, who offer a perspective on civil rights history dipped in tangy, smoky sauce.