Not quite Steve Buscemi's big-screen debut—that honor goes to Eric Mitchell's no-wave landmark The Way It Is (1985), alongside fellow first-timer Vincent Gallo and his stage comedy partner Mark Boone Jr.—Bill Sherwood's Parting Glances (1986) is a "Curator's Pick" and essential Pride Month viewing on Fandor. It's the film that first got the world beyond NYC's East Village to notice the firefighter-turned-actor.
His performance as Nick, a razor-witted rock musician whose affairs have been complicated by his transaction of HIV, is both the highlight and the breakout role in this groundbreaking dramedy, set in the downtown gay community in the peak years of the AIDS crisis. Buscemi, a native of East New York who I first saw on stages at the Pyramid Club and La MaMa Experimental Theatre Club before his movie career took off, is most widely known for his New Jersey gangster Nucky Thompson in the series "Boardwalk Empire," as well as dozens of (often absurdly comic) roles across an insanely broad range of projects, the sliding scale ranging from the Coen Brothers and Quentin Tarantino down to multiple Adam Sandler flicks. But whether directing himself in his own naturalistic drama Trees Lounge (1996) or taking a lead in archetypal Sundance staples like In the Soup (1992) and Living in Oblivion (1995, also on Fandor), Buscemi became a signature actor of the New York indie scene, and one of the most enduring crossover successes to spring from the downtown performance circuit. Parting Glances put him on the map.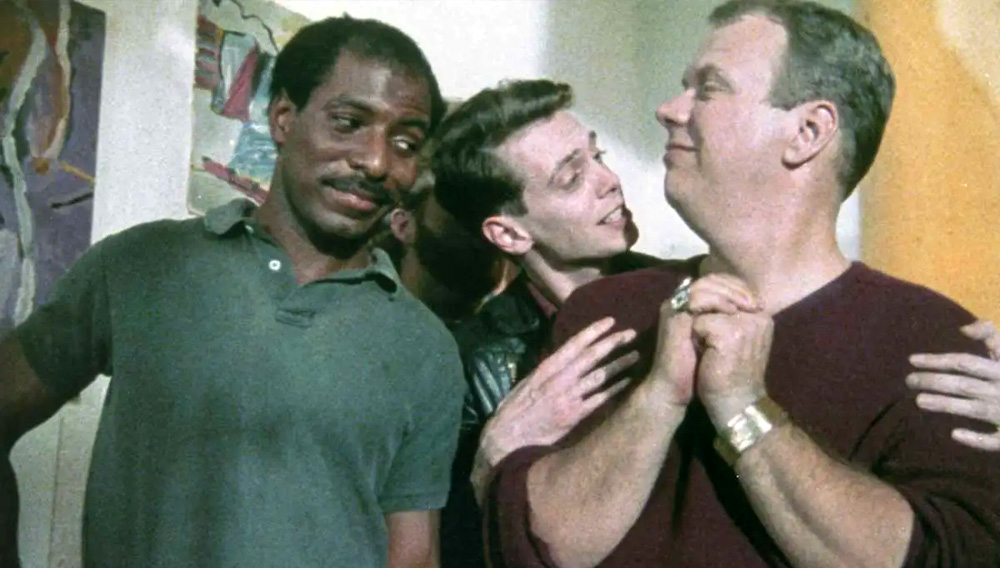 Funny enough, his celebrity wasn't enough for a New York Post photographer who came knocking at the Park Slope brownstone where I lived in 2001. Buscemi had somehow gotten himself multiply knifed in a bar fight at the Firebelly Lounge in Wilmington, North Carolina after Vince Vaughn ran afoul of some local tough guys. The photog came to Buscemi's old address—which also happened to be mine (and a third fellow named Steve). He once had lived downstairs, and his junk mail still filled the mailbox. Suddenly, I was face to face with the shutterbug, wanting to know if I was Buscemi. I hesitated to answer, just trying to process, which made her suspicious of my reply ("Um, no… and the other Steve isn't Steve either."). One might think the absence of facial stitches would have sufficed.
Some 15 years before someone tried to carve him up on-location, he was young and handsome enough to play his Parting Glances character's idea of a romantic antihero. He mocks death even as he entertains his mortality, which plays as an undercurrent through what is mostly an effervescent ensemble slice-of-gay-life full of parties, love affairs and other roundelays, with weirdo artistes, provocateurs and lovers struggling in their relationships. Said glances don't all belong to Nick. The title primarily seems to describe the gestures of Nick's friendly ex, literary editor Michael (Richard Ganoung) and his boyfriend Robert (John Bolger), who is taking a new job in Africa. Ostensibly it's a career move, but Robert is really seeking personal space for reasons that soon enough become clear. The looming departure sets up an all-nighter ending in which the couple will resolve their seemingly imploding relationship.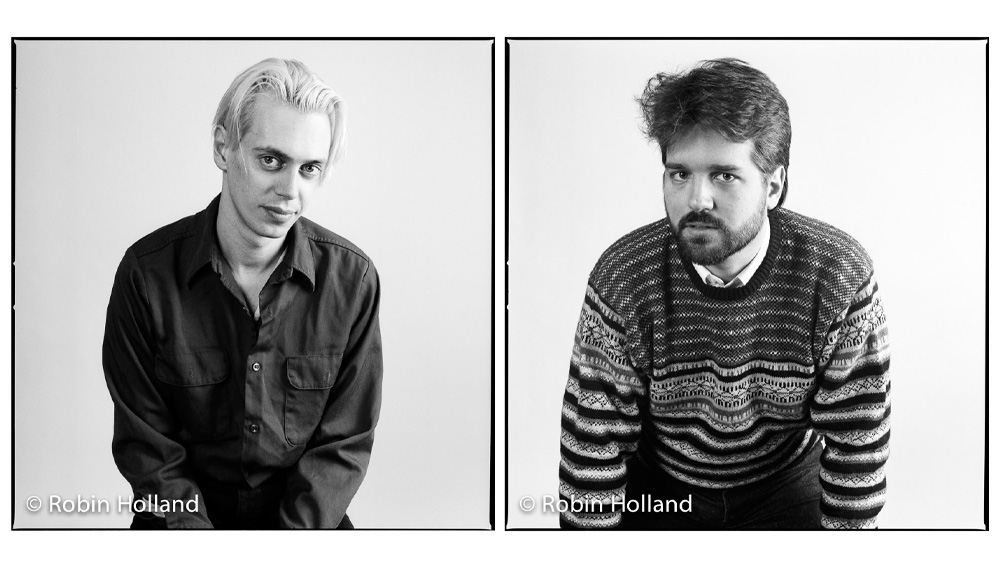 It's all anchored around an extended party scene (hosted by the guys' artist friend Joan, played by now-ubiquitous character actor Kathy Kinney in her film debut) in which nearly everyone spills their tea while ogling and gossiping about everyone else. Tremendously fun to watch, the sequence is a crisp and darting template for similar scenes in a hundred East Village stories since. I see your Party Girl and raise you Tick, Tick… BOOM!, plus the first season of "Russian Doll." The creative milieu, which includes a very arch German conceptual-artist couple and Nick's wall of vintage TV sets, puts the film in the same neighborhood as Martin Scorsese's After Hours, released a year earlier, while the poster design (Buscemi tilting his hipster sunglasses with his head pasted sideways, against a yellow backdrop) is visually adjacent to that same year's Something Wild. Besides everything else, the film is a vital thread in the cinematic mosaic of its time.
The "everything else," tragically, included the worst of the AIDS epidemic. Much of America remained in the dark about it, and Parting Glances was the first more-or-less mainstream film released to directly address it. (Although the made-for-TV drama An Early Frost technically beats it, having been broadcast in late 1985). It was the only feature made by writer-director Sherwood, who himself died of complications from AIDS in 1990—a parting glance in the most poignant of ways.